5 Female Celebrity Travel Instagram Inspos For Your Next Trip
Travelling is always rewarding, whether it's to a local attraction or to a different country with unique cultures, you always leave with more than just a memory. You leave with new knowledge, a broader perspective, and of course, beautiful Instagram photos that make your friends wish they were you.
With the advent of "photos or it didn't happen" mindset when it comes to traveling, many people have made it a must to take Instagram-worthy photos during their trips. There are even several lists of tourist attractions that detail which spots are "instagrammable"!
Whether or not you're one of these people, you can't deny that a great photo is an awesome souvenir or memorabilia to remember your trip by. If you're looking for your next destination, let these 10 celebrity travel Instagram pegs help you out! With all the time and money at their disposal, and their travel insurance covering all their needs, these celebrities have gone to the most beautiful places and have taken awesome shots that you could replicate.
If you're curious, read on!
1. Beyonce
Of course, the Queen Bee herself is on this list. With one of the largest net worths in the music industry, she and her husband Jay-Z need not look at their credit card statements whenever they travel!
If you're looking for a high-class and extravagant type of vacation (and if you can afford it) check out the queen's Instagram for inspiration for your travel shots and travel outfits.
Maybe even recreate it with your own family!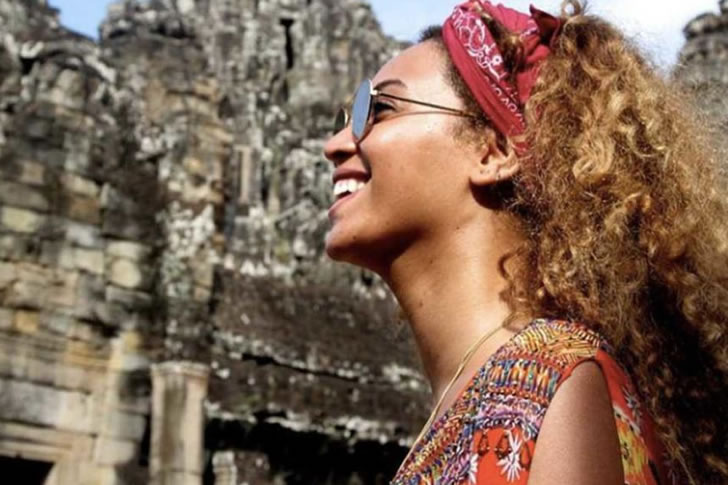 2. Shay Mitchell
This Pretty Little Liars star ain't lying when she said she loved to travel. Not only is her Instagram full of personal family photos, but it's also filled with aesthetically pleasing shots of all the places she's been to, particularly Paris.
She's even put her investments into her hobby and launched her own travel brand BÉIS. They sell travel bags, accessories, and luggage.
3. Olivia Culpo
This 2012 Miss Universe continues to dominate with her pleasing personality and social media presence. Olivia Culpo's Instagram feed is ripe with different poses you could emulate for your next travel photo.
Not only that, but she can also teach you a thing or two about comfortable street fashion while traveling. After all, there's nothing fun about struggling with your outfit and failing to enjoy the moment, right?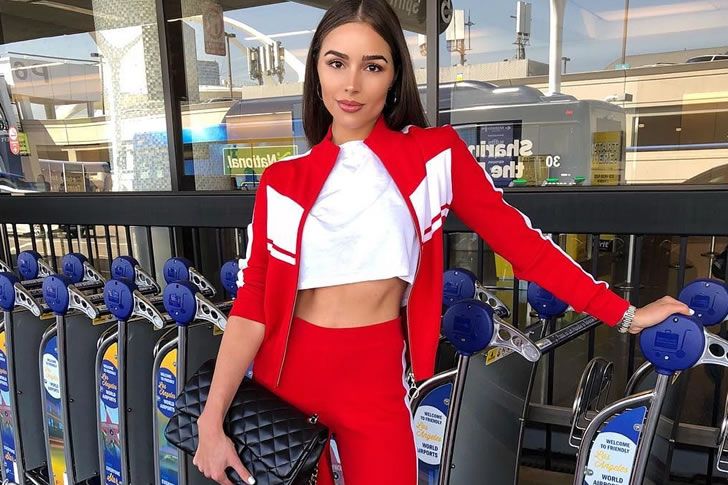 4. Chrissy Teigen
Chrissy Teigen's Instagram feed is what you would consider as "raw" and uncurated to a certain degree. Through her photos, she shows the fun, relaxed, and candid moments of her family while they travel. Her feed also shows that bringing kids to travel trips can be as fun as you'd like it to be – just make sure you're prepared!
It's definitely on-brand with her personality as her photos are often captioned with witty one-liners and humorous quotes!
5. Bella Hadid
As one of the most sought after models in the industry, it's not surprising that Bella Hadid's Instagram feed is as beautiful and coordinated as her fashion outfits. The credit goes to her, with most of her travel photos (and even selfies!) looking like they were taken by professional photographers!
Although her feed is full of her modeling work, she also includes candid moments with her family and friends.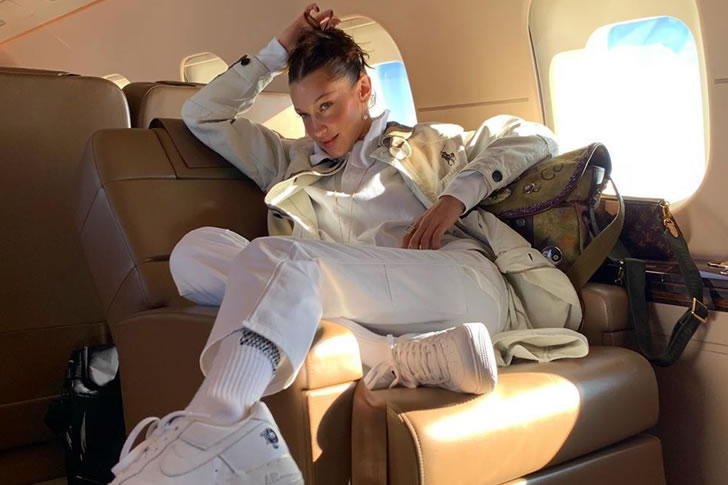 There's really no one way to travel, as different people have different goals and interests in visiting new places. Some just like to relax, while others prefer to get to know the nightlife or the history of each place they visit. Whatever your goals are, best have your travel insurance ready, along with your itinerary and Instagram pegs.