Cook Like a Celebrity with these Must-Try Recipes!
1. Beyonce's Guacamole
Known for blindsiding us by releasing singles and albums from left to right, Queen Beyonce always seems to leave us craving for more. Be it her work or tidbits from her personal life, she prefers to keep things on the down-low. Naturally, she is inclined to apply this philosophy in the kitchen, too. Recipe sharing is just not really her thing, but there is one that she allowed the world to see. This is the only recipe ever published by the Grammy Award-winning songstress. She shared her fabulous take on the Mexican classic, the guacamole. Sasha Fierce's unpretentious concoction slays for days. Everything she touches turns into gold. Impress your guests with a harmonious symphony of flavors with this guacamole and you might become an instant hit as well.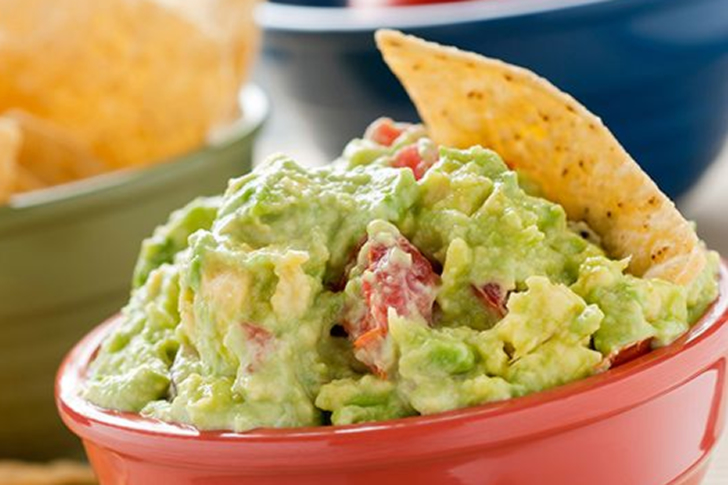 2. Chrissy Teigen's Tuna Melt
The classic tuna melt is perfected by none other than model and the meme queen herself, Chrissy Teigen! As an avid home cook and bona fide culinary celebrity, Teigen's simple recipe stole the hearts of many. She managed to take the humble tuna melt to a whole new level and can easily become your new weeknight staple.
3. Kylie Jenner's Garlic Ramen
The youngest of the Kardashian-Jenner brood and businesswoman, Kylie Jenner is still no stranger to some dorm food-loving. She can't help but indulge in this instant treat. Her recipe calls for some budget ingredients that you can easily find lying around your pantry. Throw in some instant ramen, butter, eggs, and garlic then you can now dig into some billionaire-approved ramen. A bowl of this would go great while in an online class.
4. Meghan Markle's Zucchini Bolognese
Vegans and health buffs alike would really love this pasta recipe by the Duchess of Sussex, Meghan Markle. If you want to incorporate more vegetables into your diet, this hearty dish will definitely do the trick. The zucchini is cleverly seasoned well enough to blend well with the pasta. It is also packed with flavor and loaded with ingredients that can put a smile on any celebrity nutritionist's face.
5. Ayesha Curry's Horchata Brownies
For all you Horchata lovers out there, this dessert is specially made for you! NBA wife Ayesha Curry shares this unique blend of rice milk, cinnamon, and rum. It may sound odd but it works! The base of the brownie recipe is delectable and fudgy, which is a total must in the world of baking. The horchata glaze added an extra oomph to the sweet treat.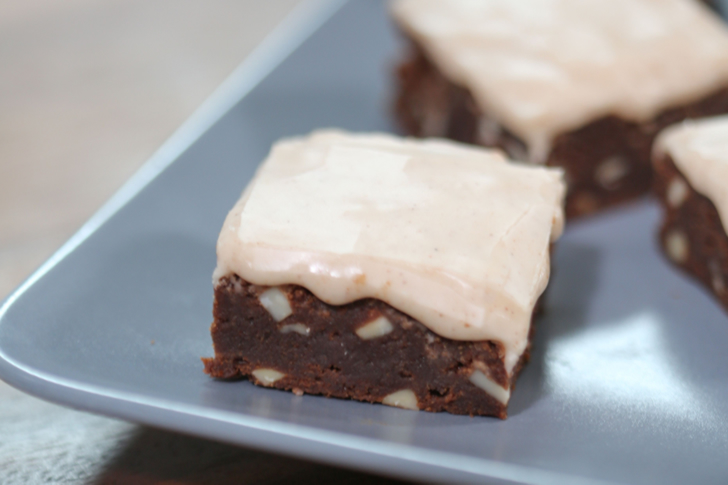 6. Chrissy Teigen's Low and Slow Scrambled Eggs
Chrissy Teigen's recipe provides you with an egg-filled, lush, soft, custardy consistency. The drill here is fairly simple, just grab some eggs, add a lot of butter and cream, and cook it slowly. When you get a bite of this, you will surely forget about your electricity bill.
7. Patti LaBelle's "Over The Rainbow" Mac N' Cheese
This recipe is as legendary as the author herself. Patti LaBelle's mac 'n' cheese is the quintessential formula for some yellow baked goodness. This dish is praised for being so simple since all you have to do is toss all the ingredients up. You'll be singing through the roof with how delicious this dish is so better to get that roof repair handy. If you are into some real hearty no-frills cooking then this pasta extravaganza is right for you.
8. The Rock's "World-Famous" Pancakes
The Rock's pancakes are extremely easy to make. What's in it you ask? Just some regular pancake mix with chocolate chips and whipped cream on top. It is ridiculously simple yet the taste still manages to knock it right off the park. The only thing that makes this plate so difficult to achieve is making sure you won't get some of that batter on the flooring.
9. 2-Chainz's Garlic Mashed Potatoes
It's surprising to see rappers busting out something other than rhythm and rhymes and 2-Chainz delivers just that. His fancy and flavorful mashed potato recipe is loaded with tons of garlic and chopped parsley. You don't need a finance degree to weigh in on the cost of how delectable these potatoes are.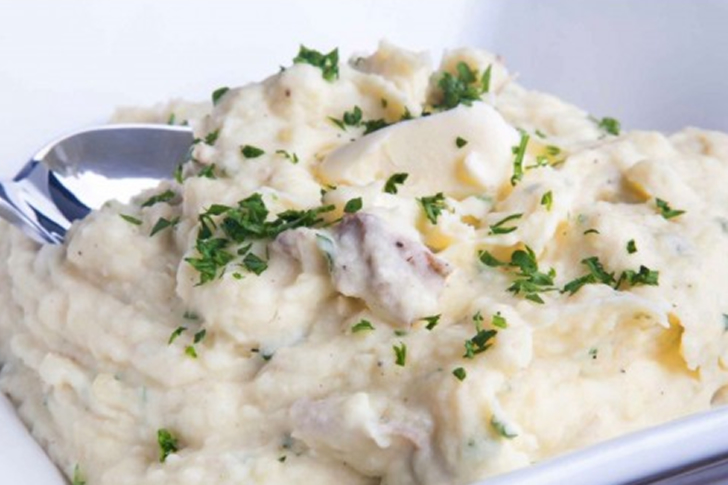 10. Marilyn Monroe's Stuffing
Planning on what to make for Thanksgiving? Hollywood legend Marilyn Monroe's stuffing recipe might just be the dish for you. If you're not a fan of liver, it's best to steer clear away from this. This recipe does contain liver. Otherwise, go ahead and whip this up for your turkey pal.