Famous Celebrity Cocktails
1. Alfred Hitchcock's White Lady
Everybody knows director Alfred Hitchcock as a cinematic genius but what may be surprising to some is finding out this movie legend is actually skilled in crafting delectable concoctions. According to some news sources, Hitchcock later became a "Grand Officer of the Burgundian Order of Tastevin." His fondness for alcohol led him to purchase his own swanky wine cellar that is said to have 1,600 bottles in it. He particularly liked the White Lady, described as a blend of lemon juice, dry gin, and Cointreau. There are also speculations as to whether or not this recipe had egg in it.
2. Steven Soderbergh's Singani Fat Radish Spritz
In the late 1990s and early 2000s, Steven Soderbergh and George Clooney were frequent collaborators. The projects that they made together were always met with rave reviews. The years that followed saw both of them honing their love for delicious spirits. For Soderbergh, he ventured out into making the delectable Bolivian spirit Singani 63. His recipe has a blend of tonic and champagne for a bubbly, multifaceted drink.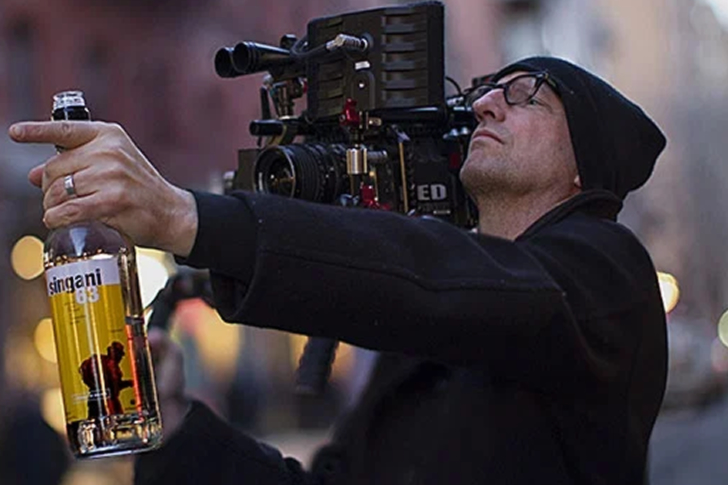 3. George Clooney's Spicy Cucumber Jalapeño Margarita
The incredibly talented George Clooney also seems to be an ace mixologist. He was once an owner of the tequila brand Casamigos, which he eventually sold back in 2017 for a hefty sum. With his background in the booze business, Clooney's knowledge about alcohol came in handy with the creation of his unique spicy cucumber jalapeño margarita. He whipped up several kinds of these margaritas, each being breezy, bright, and summery as the next one. With beauty, charm, and talent to boot it's best to call a lawyer to sue Clooney for having it all.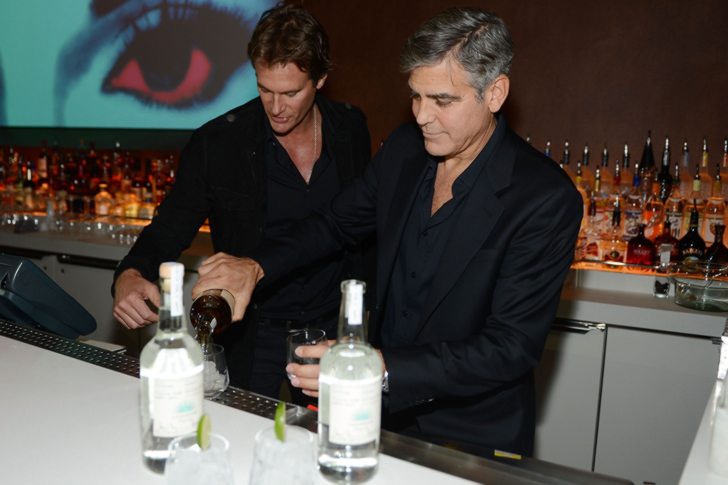 4. Francis Ford Coppola's Bonita
Best known for his remarkable work in The Godfather, creative visionary and director Francis Ford Coppola made sure to put his love for drinking and cinema collide even way before it was deemed trendy. He has already left a mark in the winemaking industry as he is known to have a refined taste in food and beverages. For cold weather, it is best to grab a glass of another Coppola creation that will leave you wanting more, the Bonita, a fine aromatic blend which features vodka, hibiscus tea, and Velvet Falernum, it could make a great way to cap the night off. We can give credit to Coppola for gracing us with his talents both in and out of the director's chair.
5. Bruce Willis' Bison Grass Vodka Tonic
Anyone who has watched the TV show Party Down might conclude that every now and then an up and coming actor still finding his own big break might be the bartender making your favorite drink. Before becoming the action star in Nakatomi Plaza, Bruce Willis was a very skilled bartender. Later on, he teamed up with Sobieski Vodka, which sprung an ad campaign and a number of recipes emphasizing the delectable bison grass vodka. Sadly, the collaboration between the Hollywood star and the vodka brand came to a bitter end. It seems like Willis had to take an attorney out for some drinks with that case.
6. Luis Buñuel's Perfect Martini
Luis Bunuel is a surrealist genius. His critically-acclaimed movie The Discreet Charm of the Bourgeoisie and The Obscure Object pivoted him to international recognition. He also dipped his talented toes into animation with his film Buñuel in the Labyrinth of the Turtles. Everything this visionary makes leaves people in wonder even behind the bar counter thanks to his famous martini. In fact, the recipe's details are so intricate, his martini calls for the use of a thermometer, Noilly Prat, and Angostura bitters. Precise and obscure, just the way he likes it.