Famous Hollywood Celebrity Clans
1. The Voight-Jolies
Angelina Jolie kicked off her career in 1982, starring together with her father, Jon Voight in the film Fear and Loathing in Las Vegas. In the film, the pair played father and daughter. Angelina's mother, Marcheline Bertrand was also an actress. Jon Voight's extensive filmography has garnered him an Oscar for Best Actor for his role in Coming Home. He also had roles in Midnight Cowboy and Runaway Train.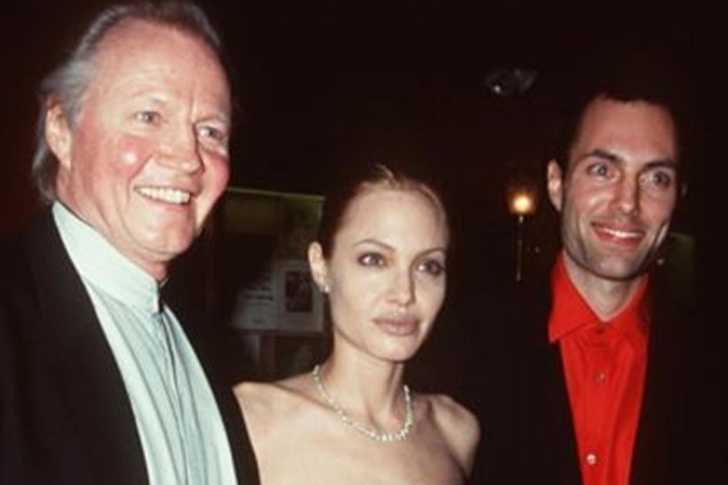 2. The Knowles
Music prowess definitely runs in the Knowles' DNA. Sisters Beyonce and Solange are two powerhouses in the music scene and have both greatly influenced our culture today. Eldest Beyonce has become a prominent Feminist icon and has used her status to fight against racism. Younger sister Solange is now making waves in R&B and alternative pop. She even won a Grammy for her song Cranes in the Sky. The electricity and energy in their performances are one and the same.
3. The Cyruses
Talent is abundant in the Cyrus household. Miley Cyrus started making it big in the entertainment industry with her hit TV show Hannah Montana. She eventually pursued her passion for music, releasing chart-toppers like Party in the USA, We Can't Stop, The Climb, and Wrecking Ball. Her father Billy Ray Cyrus is a prominent figure in country music. He also has a number of albums under his belt and is famously known for his role as Hannah Montana's dad, starring with his daughter. Miley's younger sister, Noah is following her sister's and dad's famous footsteps as well in her music career with singles like We Are and Make Me (Cry).
4. The Deschanels
These brilliant sisters are darlings both on the big screen and small screen. Zooey starred in the cinematic hit, (500) Days of Summer and is the lead actress in the TV show New Girl. Her older sister, Emily is known for her role in Bones. She also bagged roles in Crossing Jordan, Providence, and Law & Order: SVU. We can give credit to their parents for gifting us with the dazzling Deschanel sisters.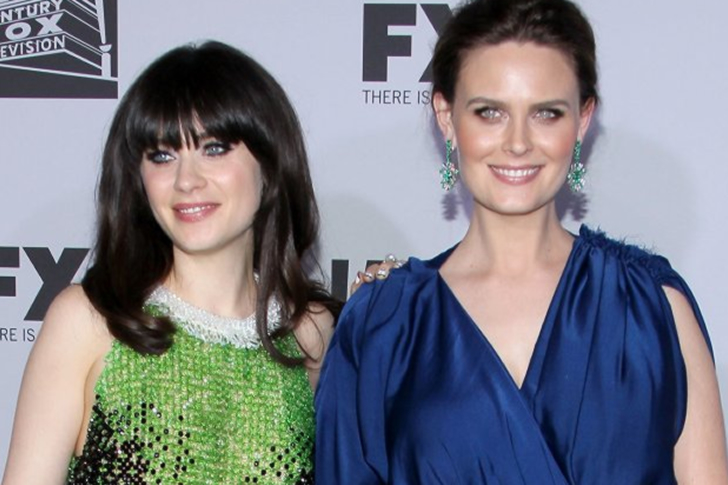 5. The Fannings
Though their father was a baseball player while their mother was a professional tennis player, the Fanning sisters both chose a career in acting. Dakota Fanning started as a child star. She had roles in Charlotte's Web, War of the Worlds, The Secret Life of the Bees, and The Runaways. Her younger sister, Elle has also been in well-known movies like Somewhere, Maleficent, The Beguiled, The Neon Demon, and Ginger & Rosa.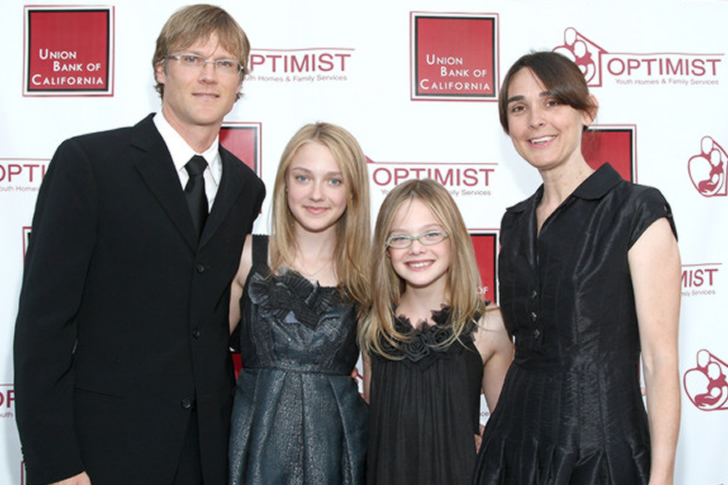 6. The Anistons
Jennifer Aniston is the daughter of actor John Aniston who is known for his roles in Love of Life and Days of Our Lives. Jennifer Aniston was named as the second-highest-paid actress in 2017 thanks to her stint in Friends. Her character, Rachel was dependent on credit cards but Jennifer surely knows how to make a bank in real life. Later on, she maintained a respectable acting reel with Horrible Bosses, Bruce Almighty, Just Go with It, Along Came Polly, and Marley & Me.
7. The Kravitz-Bonets
Although Lenny Kravitz and Lisa Bonet have called it quits, they were still able to raise a talented daughter like Zoë Kravitz. Lenny released hit records all through his years as a musical artist, with Fly Away, American Woman, and Are You Gonna Go My Way? His daughter is making her way on top as an actress. She was cast in movies like Divergent, Fantastic Beasts and Where to Find Them, and Mad Max: Fury Road, also along with the critically-acclaimed series Big Little Lies. Zoë's mother, Lisa Bonet, also an actress, went on to marry Hollywood actor Jason Momoa. She is known for her role as Denise in the iconic sitcom Cosby Show. Lisa has also been seen in a number of movies and TV shows, including Ray Donovan.