Holiday Recipes by Your Favorite Celebrities
Every household has a signature dish and recipe, but sometimes it's good to spice things up a bit. Here are some recipes by your favorite celebrities that are sure to be a hit on your next get together with family or friends.
Walnut Pie by Dolly Parton
Even though she might be busy running her company where she put in a lot of her investment money, legendary country singer Dolly Parton still spends time at home and has shared a recipe which she has enjoyed since her high school days. Her Walnut Pie recipe is the perfect mix of sweetness and satisfaction. It is relatively easy to make and does not require high-level skills in the kitchen.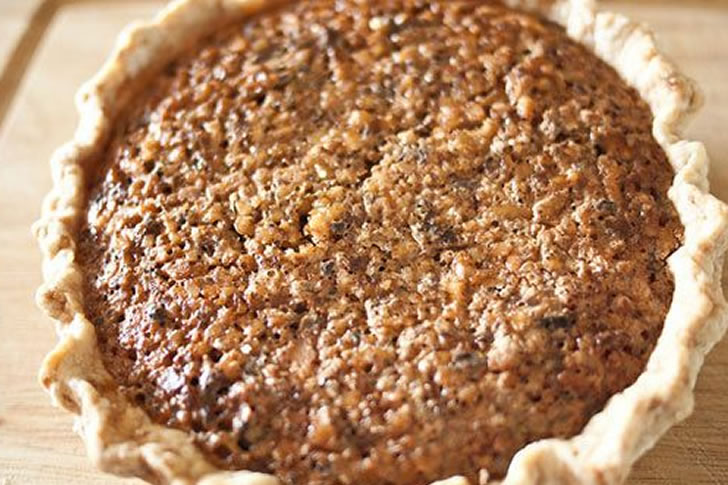 Gingerbread Cookies by Sarah Michelle Gellar
Sarah Michelle Gellar of Buffy the Vampire Slayer shares her gingerbread recipe which she makes at home with her two kids. Instead of making gingerbread men, the actress and her kids make the entire gingerbread family. To their credit, these cookies look pretty adorable and delicious. This recipe is perfect to make at home with the kids and a great way to bond with them.
Martha Stewart's Shortbread Wreaths
When it comes to baking, Martha Stewart has become a household name – no pun intended. Her baking recipes are always well-loved and welcomed at home. If you are looking for something as a change from the traditional gingerbread cookies, these shortbread wreath cookies are perfect for you. With the beautiful and elegant outcome, it will surely put guests in awe.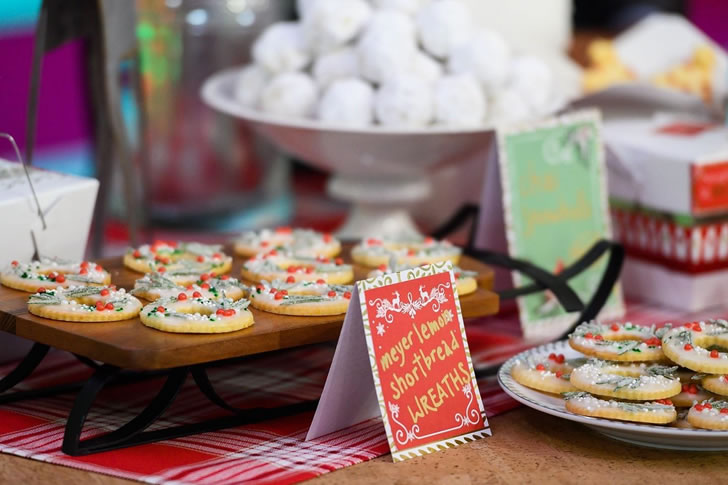 Roast Chicken with Lemon Pepper Rub by Jesse Tyler Ferguson
The Modern Family actor, Jesse Tyler Ferguson, shares his roast chicken recipe with lemon pepper rub. A recipe which the actor probably prepares for his husband, lawyer Justin Mikita, when they take a break from taking care of their daughter. This menu would be great to serve during thanksgiving and during special dinners with the family, even just to celebrate small achievements. What a savory dish to add to your meal!
Christmas Morning Pancakes by Lauren Conrad
It would truly be a delight to wake up to these pancakes on Christmas morning. Making pancakes is quite easy and won't risk your home insurance since even kids can make them. The recipe by The Hills actress Lauren Conrad will make your pancakes look like a cake. With the sugar and berries on top, everyone in the family will surely feel the joy as they ingest its goodness.
The TIG Cozy Cocktail by Meghan Markle
Being married to the Prince of the United Kingdom, it comes as a shock as former actress Meghan Markle shares her cocktail recipe. 'The Tig' comes from the name of the charity the duchess used to run. This cocktail is a warm and cozy cinnamon-flavored bourbon-based drink, which the duchess calls the best apres ski drink she can think of. The duchess probably enjoys this drink with Prince Harry after a long day of taking care of their son.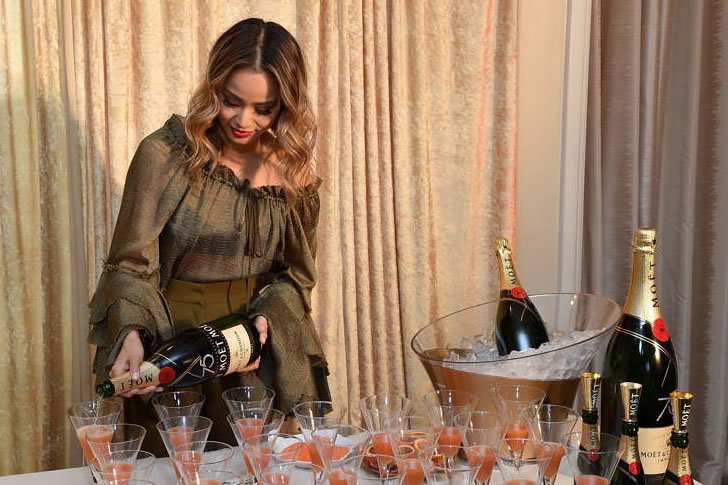 The Moet 75 by Jamie Chung
The Misfits actress, Jamie Chung, created this cocktail which she called The Moet 75, a twist to the French 75. With how good it tasted, the drink became the official cocktail of the Golden Globes. The actress specifically prepared this drink for the 75th anniversary of the ceremony to represent the boldness and creativity that Hollywood exuded. Making this drink at home will make you feel just like you attended the prestigious event but be sure not to gas up too much on the drink.
Matzo Ball Soup by Kylie Jenner
After sporting a hangover with the Moet 75, it would be amazing to eat this soup shared by influencer Kylie Jenner. Jenner walked fans through the recipe on her IG story. The influencer used a ready-to-cook mix of Matzo Ball Soup. This recipe is perfect to warm up your Christmas morning as you can cook it by just following the instructions on the packaging.