Wealthiest Female Figures In The World Of Sports
GABBY DOUGLAS
GYMNASTICS
NET WORTH: $4 MILLION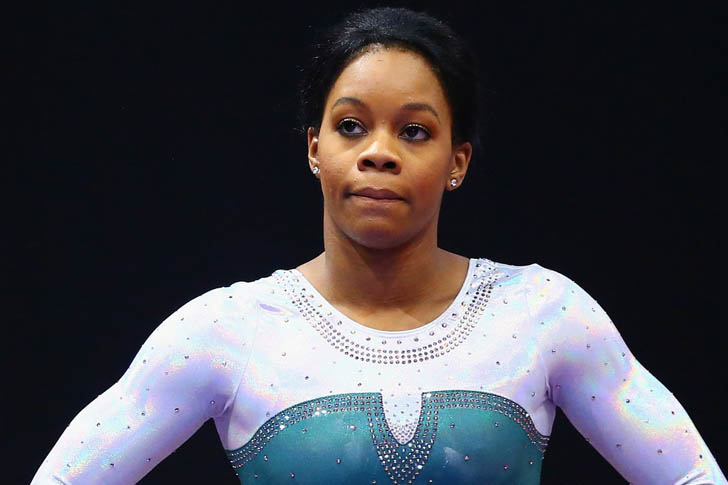 Gabby Douglas had the luxury in her career to be included in the highly-touted gymnastics group called the Final Five. They dominated the group artistic gymnastics event in the 2016 Summer Olympics held in Rio de Janeiro. Douglas is also the all-around champ in the 2012 Olympics and the second placer in the 2015 World Artistic Gymnastics Championships. A pretty heavy resume right from the get-go, and we have to give her credit for that.
Douglas etched her name in history books thanks to her amazing feat as the first US gymnast to hold both individual and team competitions, winning the gold medals for each event. At the young age of 24, she already published a book about her daily struggles, the ups, downs, and everything in between with the end goal – the elusive Olympic gold medal. In her so many years of gymnastics career and income from movie shows, Gabby Douglas's net worth in her bank account is $4 million.
VERA ZVONAREVA
TENNIS
NET WORTH: $14 MILLION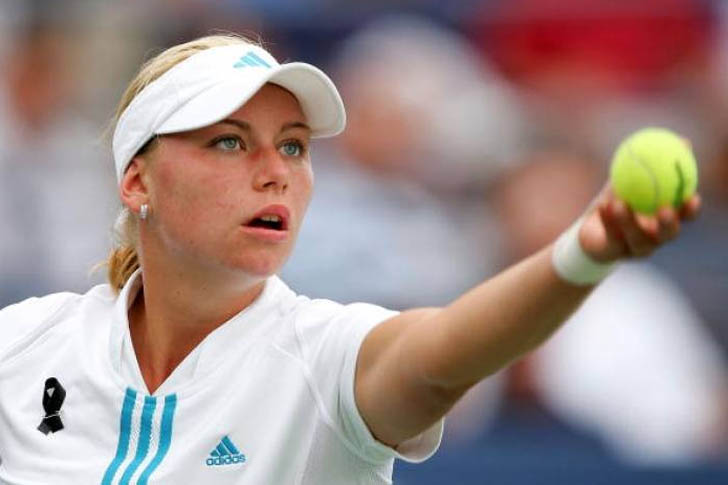 The Russian tennis sensation, Vera Zvonareva, never got the chance to get the World's Number 1 ranking. Her highest singles world ranking in history is 2nd. But it doesn't let that stray us from her overall achievement in the world of tennis. She had 12 titles in the WTA Tour and reached a couple of final stages, but fell short in the end. She played in the 2008 Beijing Olympics and managed to get the bronze medal for her country's credit.
On top of all of these achievements, she also managed to get five Grand Slam titles in the doubles category, three of which came from women's doubles and two from mixed doubles. She managed to build up a respectable $14 million of estimated net worth over the course of her career, and from the way we're looking at things, it could go up north in a couple of years.
SLOANE STEPHENS
TENNIS
NET WORTH: $15 MILLION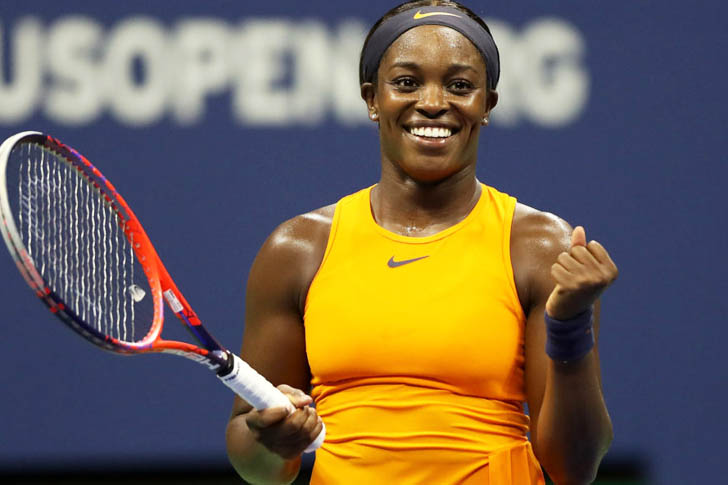 Sloane Stephens is an American professional tennis player. She was born in Plantation, Florida on March 20, 1993. She might not have the same level of popularity as Serena Williams or Naomi Osaka, but she's clearly at their level when it comes to competitive tennis. She got her career-best at the Number 3 slot in 2018 and won six WTA singles titles. These grabbed her fair share of the spotlight.
She made her mark on the professional stage when she was just 19 years old after upsetting the crowd-favorite Selena Williams at the 2013 Australian Open. However, a couple of injuries set her back for almost a year. She probably has good health insurance coverage, and good thing, she managed to bounce back strong from her quick break. From her tennis earnings and her endorsement deals, she managed to increase her net worth to $15 million.
SAMANTHA STOSUR
TENNIS
NET WORTH: $18 MILLION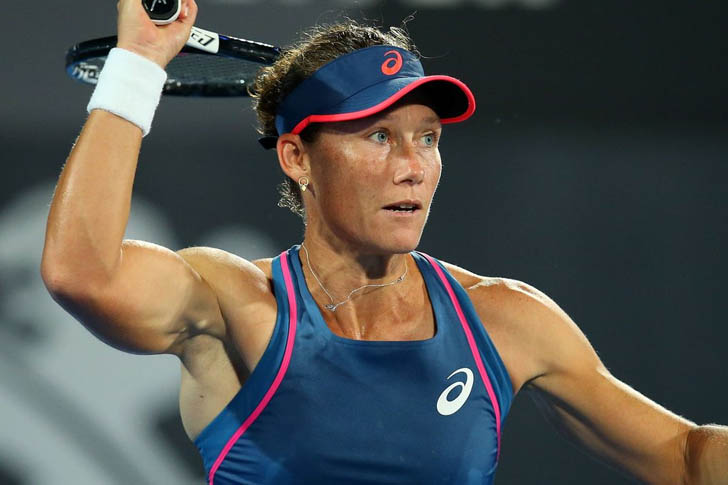 Australia's very own Samantha Stosur is one of the best in the field when it comes to the country's tennis history. In 2010, she entered the career's first Grand Slam singles final. She was named the top Australian singles player, honing up 452 consecutive weeks – that's more than a consistent full-year showcase of tennis prowess! She also got the Number 1 spot in doubles for 61 weeks, and her highest in the world rankings was 4th, which she achieved in the earlier part of 2011.
Stosur is credited with 38 titles in her bag from the WTA Tour. Nine came from singles competitions, three in mixed doubles, and the rest came from straight-up doubles. Overall, the tennis superstar mainly got $19 million from all the competitions she participated in and managed to maintain an overall fortune of around $18 million net worth because of her excellent money management skills.
ROBERTA VINCI
TENNIS
NET WORTH: EST. $5.6 – $7 MILLION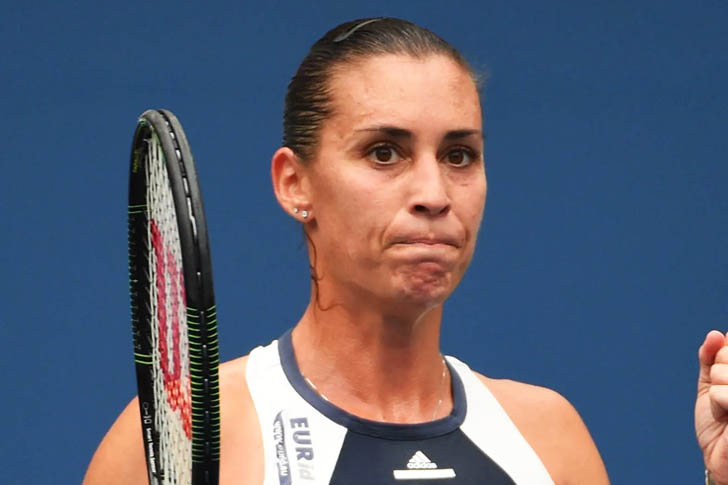 The retired tennis player Roberta Vinci made her mark in the sport by achieving consistent success in doubles where she held the Number 1 spot for many years. She also got her highest ranking as Number 7 worldwide in 2016. However, all of these titles never came close when she pulled out an upset victory against the World's Number 1, Serena Williams, in the 2015 US open. The event was also her ticket to international prominence. Even experts credit the match as the biggest shocker in the history of tennis.
She played her final match in 2018, but unfortunately lost the last game of her career in three fierce groups before retiring. Well, we can't blame her for early retirement since tennis puts a huge toll on our bodies. Plus, she already got all the prize money she earned from her previous competitions, so this is probably the right time to hang her racket.
PAIGE VANZANT
MIXED MARTIAL ARTS
NET WORTH: EST. $1 MILLION – $3.5 MILLION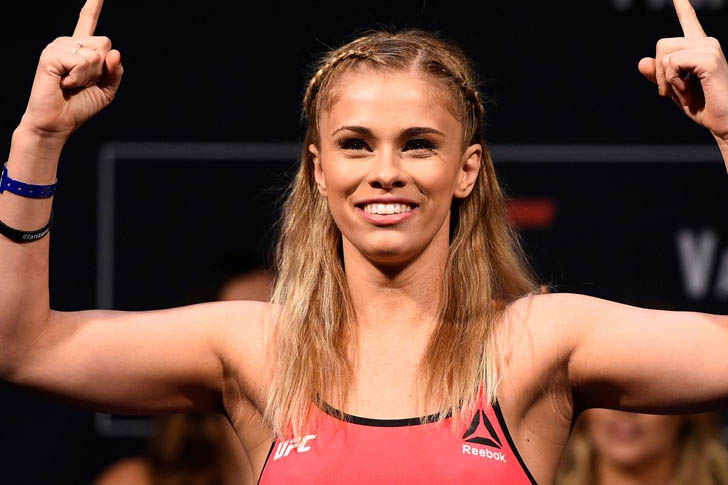 Paige VanZant is an American comprehensive fighter, writer, and model. She was born in Dundee, Oregon on March 26, 1994. She is one of the famous female rosters in the UFC today. VanZant signed up for the lightweight division of the Ultimate Fighting Championship and signed a contract to participate in the "naked joint combat championship" in August 2020. We can't blame the fans since she has charisma, good character, and a deadly series of moves that would bring any opponent crashing down the ground.
VanZant also gathered huge followers on social media platforms and became one of the favorite martial artists on the web. If we are looking at the numbers, her Instagram account has more than 2.7 million followers, while her Twitter followers are around 300K or more. Some reports suggest that she has about $1 million in her account, but with all her endorsements and partnership deals, we would say it would be close to $3.5 million.
EUGENIE BOUCHARD
TENNIS
NET WORTH: $6 MILLION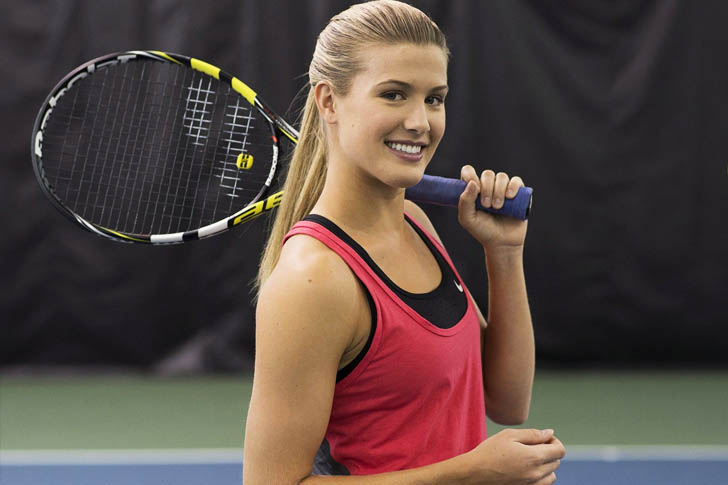 The Canadian tennis player Eugenie "Genie" Bouchard made her way to the history books as the first tennis player from Canada to ever reach the finals of a Grand Slam tournament in singles, finishing second only to Petra Kvitová at the 2014 Wimbledon Championships. However, her career in recent years wasn't that spectacular compared to her previous track record, and she's now ranked way below what she usually got.
However, that didn't discourage any sponsorships and other endorsement deals to stop coming her way. With that said, she managed to pull out an impressive net worth of around $6 million. Thanks to her loyal partners in the business as well as her earnings from past competitions! Bouchard's gas tank is far from empty, though! She made a couple of good matches in the 2020 Prague Open before succumbing to the eventual runner-up, Elise Mertens.
MICHELLE KWAN
FIGURE SKATING
NET WORTH: $16 MILLION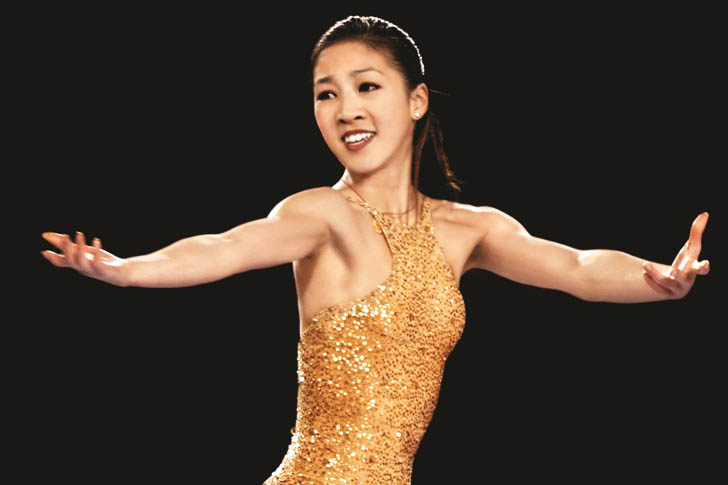 Retired figure skating legend, Michelle Kwan is still regarded as one of the top skaters in American figure skating history. Her techniques were nothing short of artistry in motion, and that paved the way for her to get two Olympic medals (silver in the 1998 Olympics and bronze in 2002). On top of that, she was also a World Champion, stretching from the late '90s up until the early 2000s. A pretty impressive resume, if you ask us!
With all the attention she got from the community, it is no wonder she was able to coin out a couple of endorsement deals that range from automotive all the way to credit card companies. A quick summary: Kwan managed to pull out an impressive net worth of around $16 million. Thanks to her loyal partners in the business as well as her earnings from past competitions!
ARIYA JUTANUGARN
GOLF
NET WORTH: $12 MILLION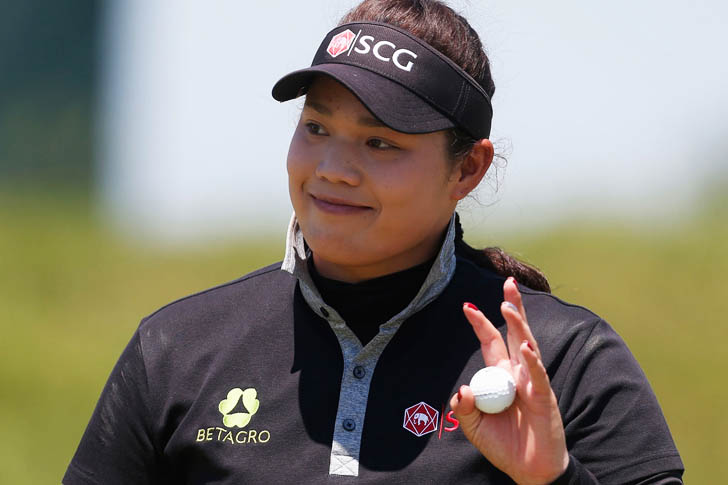 The 24-year-old golfer from Thailand made a huge impact in the LPGA Thailand in 2007 after pushing through the qualifying stage for an LPGA Tour. Take note that she did this impressive feat when she was only 11 years old. She also made history as the first Thai golfer to ever win a major tournament in golf. Impressively, she also managed to get a hold of the first ranked golfer in the Women's World Golf Rankings in 2017.
Over the course of her professional career, Ariya Jutanugarn earned more than $4 million through her efforts. On top of that, the popularity of golf in her country is astonishing! This gave her a hot ticket for any endorsement deals. So she may need to hire a financial advisor for help since she managed to earn a net worth of around $12 million.
KIM CLIJSTERS
TENNIS
NET WORTH: $20 MILLION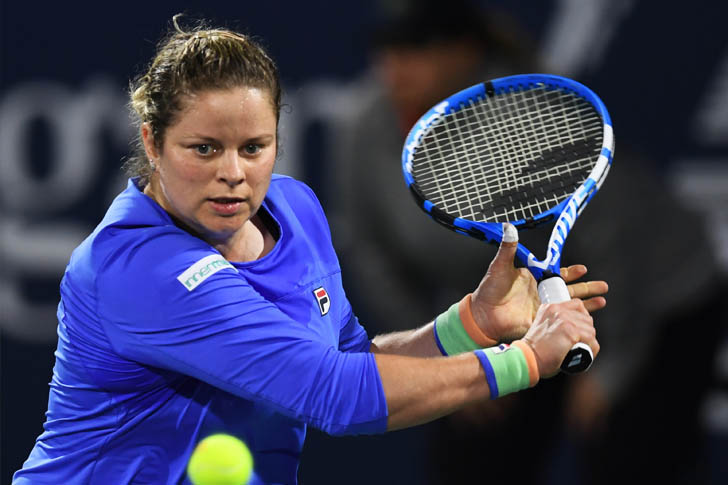 Tennis seems to be a favorite sport for women, and we can see why many female athletes went through this route. The same can be said about Kim Clijsters. However, she has a slight edge over most of the women out there. First, she has an estimated net worth of around $20 million. Second, Clijsters managed to get the highest rank in the world last 2003 in both singles and doubles. Along with Justine Henin, Kim lifted the quality of the game of tennis in both Belgium and the world stage.
Despite the injuries that plagued the latter part of her career, she still managed to hold her ground and finished strong in the last couple of matches she entered. We don't know if she had great insurance coverage or just pure will power. Whatever the case may be, she certainly did not let any injuries stop her!
PETRA KVITOVÁ
TENNIS
NET WORTH: $24 MILLION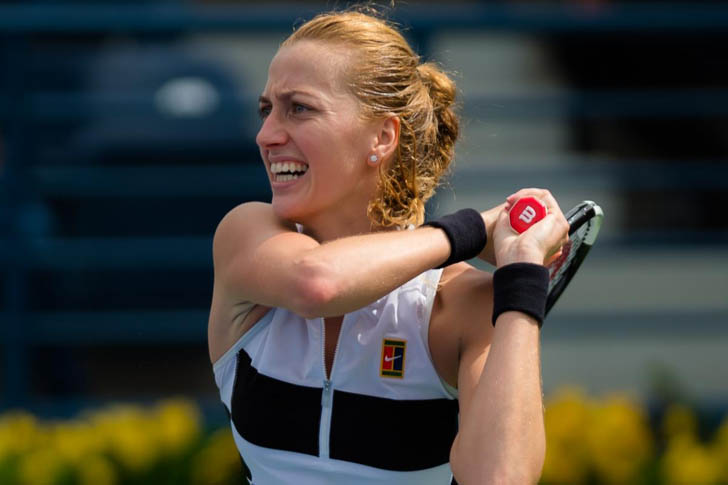 Petra Kvitova is a Czech professional tennis player. She was born in Bílovec, Czechoslovakia on March 8, 1990. Using her signature powerful left-handed groundstroke, she slowly made her mark in the tennis landscape and helped her get 27 titles across the board. Two of these titles were Grand Slam titles, which she won in 2011's Wimbledon Championships, and the other one was from 2014. In 2016, Petra also managed to grab the bronze medal in Rio.
Left-handed players are a rare sight in the world of tennis, and she's the highest-ranked left-hander in the world today as the world's Number 12, as of the second week of August 2020. Over the course of her career, this unstoppable force managed to earn around $31.5 million in career earnings, helping her get a net worth of $24 million. She surely knows how to keep her financial advisors busy!
FLAVIA PENNETTA
TENNIS
NET WORTH: $7 MILLION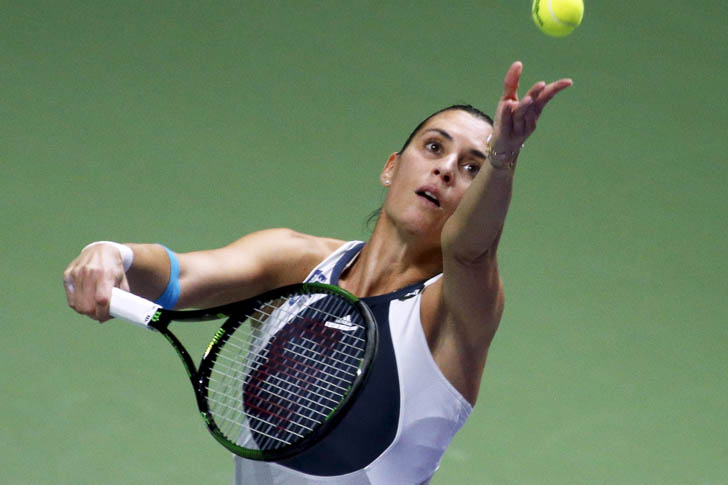 At the young age of five, Flavia Pennetta already knew how to play tennis, and her father already placed huge investments in her after introducing the sport. Look at her now! Flavia has an estimated net worth of $7 million and already traveled the world because of tennis. She's one of Italy's top tennis players of all-time, competing in both singles and doubles competitions. She had a pretty competitive career and also had her fair share of ups and downs, similar to a rollercoaster ride.
Before her retirement, Pennetta won 28 WTA titles, including the US Open singles champion, Australian Open and WTA doubles final. She ranked sixth in the singles world and No.1 in doubles. She won the Federation Cup four times between 2006 and 2013. She last played her game of tennis professionally in 2015 against Maria Sharapova, where she lost the match. However, that wouldn't change the fact that she managed to get colossal merit from playing the sport she loves.
BRITTNEY GRINER
BASKETBALL
NET WORTH: $4 MILLION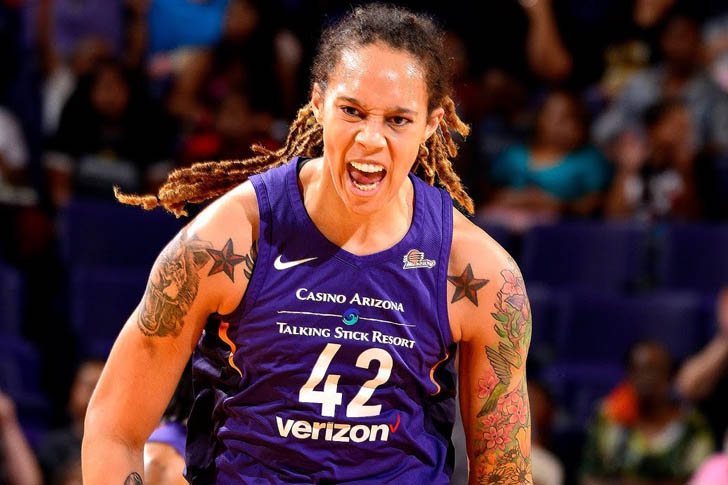 Basketball nowadays is so different compared to the past couple of decades. But there's only one thing that remains the same: a dominant player that would mop up the floor and show how basketball should be played. That's what Brittney Griner exactly did in her entire career as a basketball player. During her high school days, she exhibited stellar individual performances, including the historic game against Houston Alief Hastings, where she recorded a jaw-dropping 25 blocks, the most blocks made by a female high school player in the US.
In 2012, she won the ESPY Award for the best female athlete. Griner recently joined the women's Olympic team of the United States, which helped them win the 2016 Summer Olympics. In 2013, she signed an endorsement contract with Nike. Her success in the hardwood also earned her a hefty amount of payroll that quickly lifted her credit score to the green zone. She also built up an estimated net worth of around $4 million.
CRISTIE KERR
GOLF
NET WORTH: $7 MILLION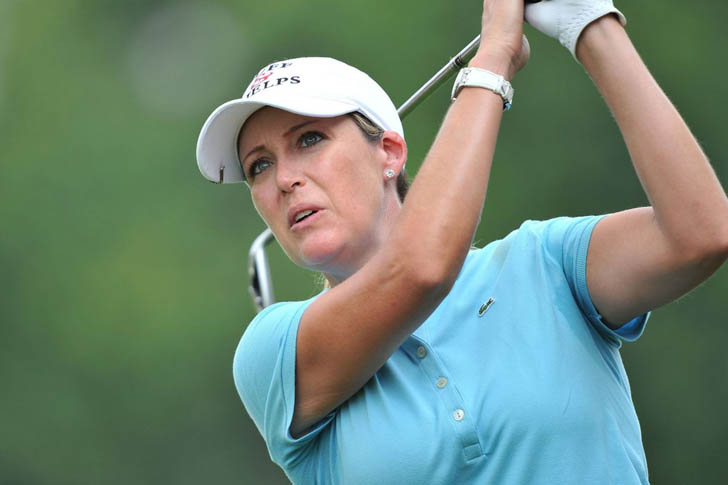 Few sports treat women athletes with generous amounts in terms of payroll, and luckily, golf is one of them. With that in mind, the professional golfer Cristie Kerr indeed made full use of that fact as she went on to earn around $19 million throughout her career. She has several credits when it comes to playing golf professionally. Kerr tallied a total of 20 LPGA wins and even held the Number One rank a couple of times.
A Fun fact about Kerr and her career as a professional golfer is that we regularly saw her playing the sport with her right hand, but she's actually left-handed. We are not sure about what happened to her left playing hand, but judging from the way she swings, the switch barely affected her. But judging from what has been achieved so far, it is a good choice for Kerr.
LINDSEY VONN
ALPINE SKI
NET WORTH: $8 MILLION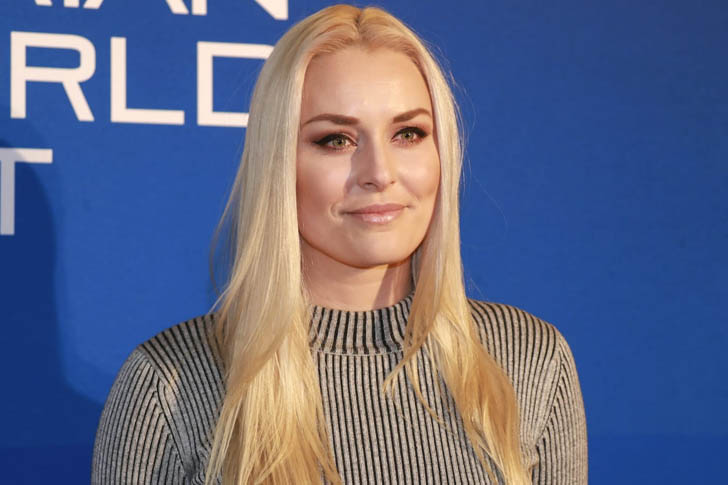 Skiing may be one of the only few sports in the world that has almost the same level of pay given to men and women. Unfortunately, they also share the same risks, so getting an acceptable health insurance policy is a must. Good thing, Lindsey Vonn took risks and rewards at heart, and all of that dedication paid off big time for her. Lindsey Vonn's bank account is estimated to have reached $8 million.
Vonn got herself a present with four World Cup overall championships under her belt, and she is one of the only two female skiers to achieve this spectacular feat. In the 2010 Winter Olympics, she grabbed the gold chip at the downhill event, which is the first gold win for the US in the women's division. She truly deserves a spot as the most successful American ski racer of all-time.
MONICA SELES
TENNIS
NET WORTH: $25 MILLION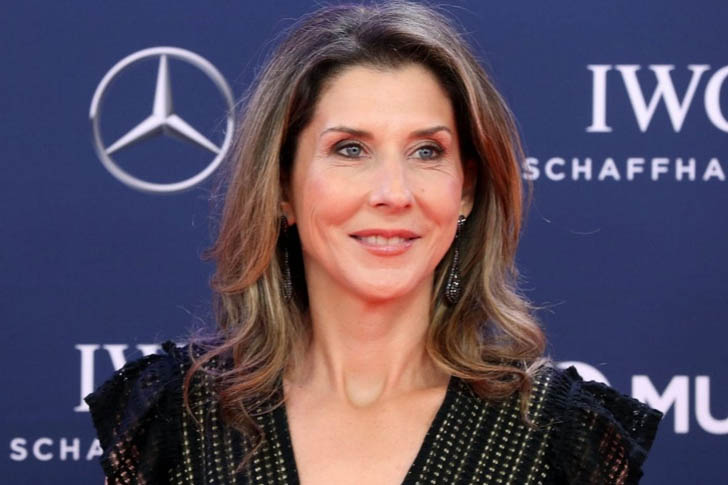 You probably won't see any teenagers nowadays who could accomplish the things she did on the field—using her unique skill set and unparalleled talent in playing the game. For those who aren't in the loop, Monica Seles pretty much carried the whole competition on her back and won eight Grand Slam singles titles during her teenage years. She was born on December 2, 1973, in Novi Sad, Serbia. Her name is etched in history as the youngest competitor in the French Open that brought home the gold chip.
However, her success was cut short because of an on-court incident that took some good years from Monica's career. We have to give her credit for showing that strong desire to play the game even after the incident, but she was never back to her championship form like it used to be back then.
KARRIE WEBB
GOLF
NET WORTH: $15 MILLION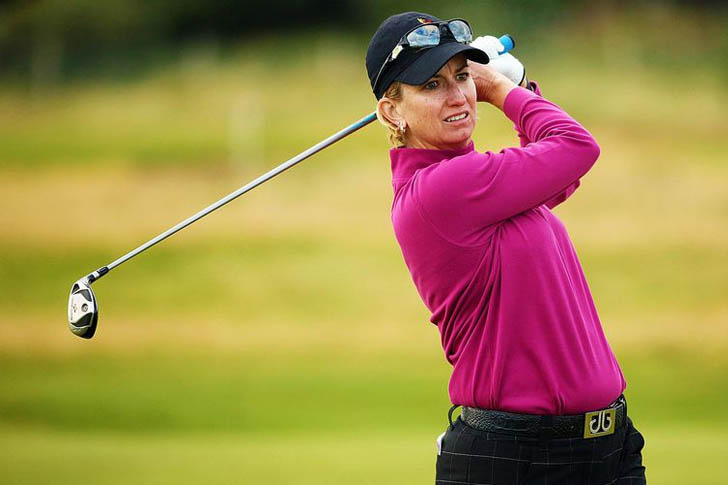 Born on December 21, 1974, in Ayr, Australia, Karrie Webb has one of the most impressive careers when it comes to golf. Most of her hard-earned green bills came from the U.S.-based LPGA Tour. She also occasionally competes for the ALPG Tour right in her home turf 0n the land down under. She currently holds an impressive record of 41 wins, which is the most across the board when it comes to the victory counts for any active players today.
Her impressive track record, paired with her excellent money management, allowed her to get a generous leeway when it comes to her finances. In 2020, she has an estimated net worth of around $15 million, which is an impressive feat. Things could go better for her in the following years since she's not showing any signs of slowing down anytime soon.
ELINA SVITOLINA
TENNIS
NET WORTH: $12 MILLION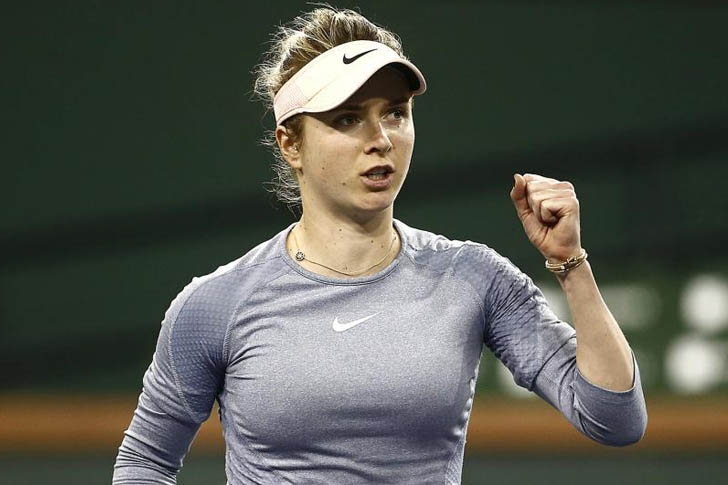 The excellent tennis player from Ukraine, Elina Svitolina, still has many wins to go before she can reach the world's number ranking. However, she's slowly making progress throughout the years and even managed to land third overall in 2017 and 2019. She currently has 14 WTA victories, including the one from 2018. Svitolina is the only tennis player from Ukraine to reach the top rankings in the world of tennis.
She already faced off a couple of tennis legends and managed to beat a couple of them in a flashy manner. Up until this point, she's still a clear contender in every tournament she's been part of, and her sheer competitiveness allowed her to get around $12 million of net worth under her account. She's still in her mid-20s, so placing huge investments for her game and saving up for the future would be beneficial for her.
BILLIE JEAN KING
TENNIS
NET WORTH: $25 MILLION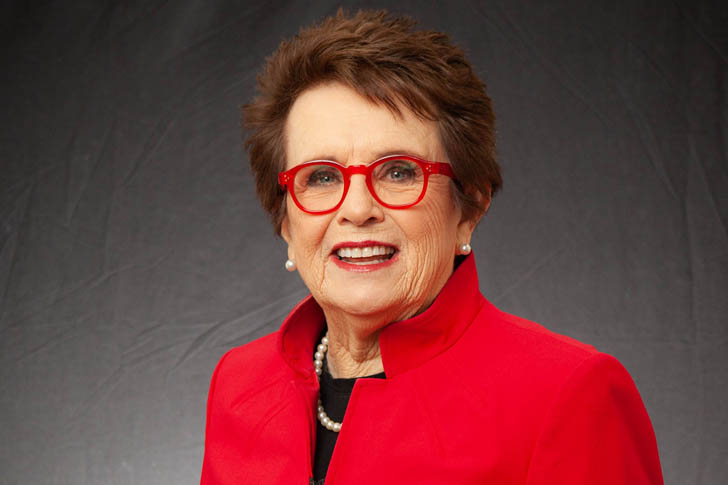 When we are talking about tennis legends, without a doubt, the name Billie Jean King is always one of the top options we all would hear. She's one of the top athletes of the '90s, thanks to her 39 Grand Slam titles— 11 in mixed doubles, 12 in singles, and 16 in women's doubles. Many experts would agree that she is a strong contender for the title of the Greatest Female Athlete in Tennis of All-Time, and she was introduced to the International Tennis Hall of Fame class of 1987.
Aside from her glorious career on the field, Billie Jean is known for pushing gender equality not only in the field of tennis but also in our communities as well. We have to give the lady a huge credit for all the effort she put into the game and her advocacies in general.
GINA CARANO
MIX MARTIAL ARTS
NET WORTH: $8 MILLION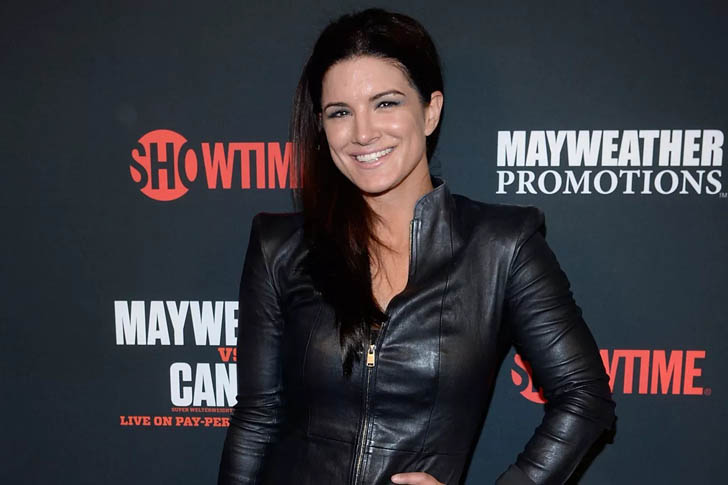 Gina Carano was born on April 16, 1982, in Dallas, Texas, USA. We all saw Gina Carano in a couple of movie credits in the past, including The Fast & Furious 6 and as Angel Dust in Deadpool. However, before she hit the mainstream Hollywood scene, she first trained and competed in a couple of Muay Thai and shifted over to MMA. Over the course of her professional fighting career, she managed to pull off an impressive record of 12-1-1 in Muay Thai and a 7-1 win-loss record in MMA.
She steadily built up her reputation and influence both on and off the ring. Her fame also became one of her tickets towards the entertainment scenes, as she slowly transitioned herself from the fighting ring to a movie set. She later retired from playing MMA and now working as a full-time actress.
MIESHA TATE
MIXED MARTIAL ARTS
NET WORTH $6 MILLION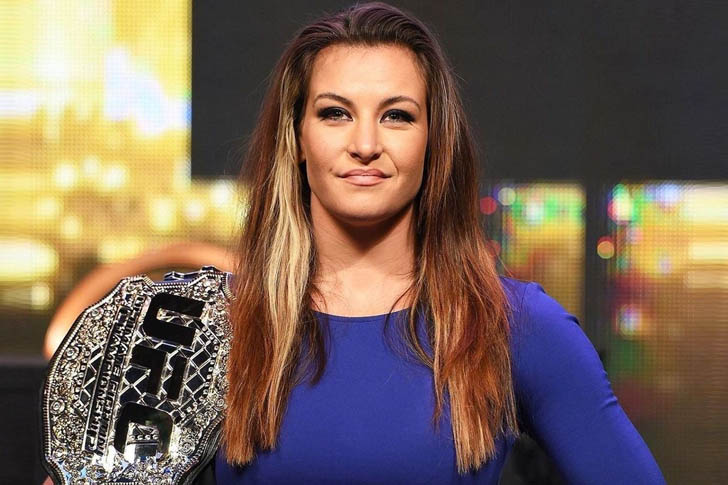 Born on August 18, 1986, in Tacoma, Washington, USA, Miesha Tate is an American submission grappler. The former mixed martial artist Miesha Tate is not only famous in the ring, but she also has a large number of followers on social media. That simply means people look up to her and respect what she can offer to the table. She held a couple of prestigious belts, including the championship title for the Ultimate Fighting Championship. Her unparalleled talent in grappling made it easy for her to maintain her superstar status right at the top of UFC's pedestal.
Aside from doing MMA, Miesha Tate also does modeling on the side. This earned her a couple of paychecks along the way. Throughout her career, Tate managed to build up a good credit score and a respectable net worth of around $6 million.
HEATHER MITTS
SOCCER
NET WORTH: $2 MILLION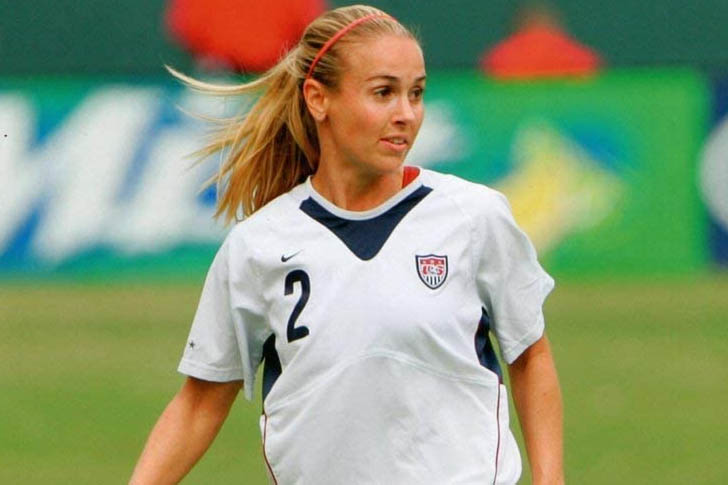 Former professional soccer player and former star player, Heather Mitts, gave us a quick look at how women should play the sport of soccer. Heather Mitts was born on June 9, 1978 in Cincinnati, Ohio, USA. Mitts played college soccer at the University of Florida. She dominated the scenes when she was on the field and even brought her talents as part of the Olympics team on three separate occasions.
After spending countless hours training around the field, she decided to retire from the game and focus more on her family. After her retirement, Mitts placed a considerable amount of money on running training camps that focus on the fundamentals such as foot-skills, dribbling, and juggling. This is her way of saying thanks to the game that gave her everything she has today. We wouldn't be surprised if she also conducts online classes.
JOANNA JĘDRZEJCZYK
MIXED MARTIAL ARTS
NET WORTH: $5 MILLION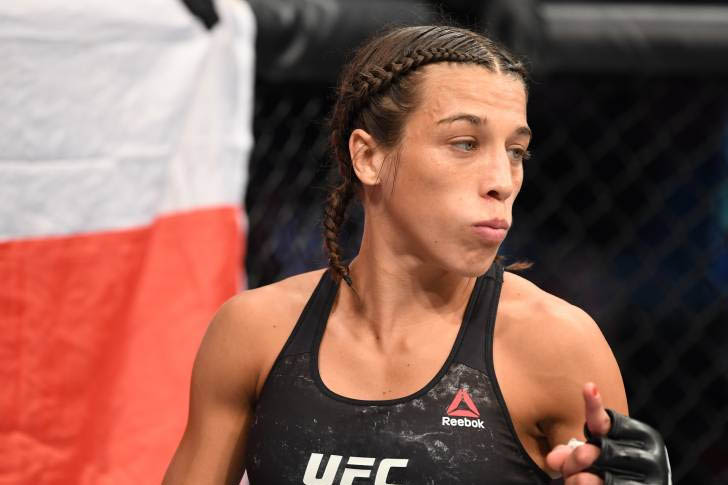 Women's mixed martial arts wouldn't be the same without Joanna Jędrzejczyk. Born on August 18, 1987, in Olsztyn, Poland, Joanna Jędrzejczyk is also a former Thai freestyle fighter. She's indeed a force to be reckoned with, being one of the top talents in the UFC roster. Jędrzejczyk made history after proving her talent and becoming the first Polish and European athlete to be named the UFC Champ. In terms of her Muay Thai action, she's a dominant force in the block with six IFMA world titles, including five golds and a silver.
Even to this date, she's still a relevant force in the UFC women's division and got a pretty hefty payday. Her estimated net worth of around $5 million is, without a doubt, not too shabby. It would be more than enough to cover her electricity bills and other daily expenses.
MARTINA NAVRATILOVA
TENNIS
NET WORTH: $25 MILLION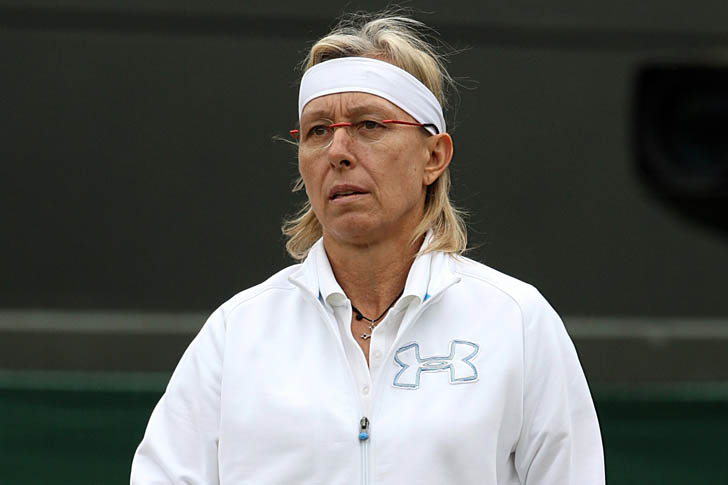 Another legend on the list is Martina Navratilova of Czechoslovakia, who might just be at the prime spot of people's top female players of all-time. She held the world's Number 1 slot for a total of 332 weeks in singles and 237 for doubles, which is a record that still stands as one of the tops in the leaderboards. With these records, Martina Navratilova managed to get her name in the books as the first and only tennis player to hold the Number 1 slot for 200 weeks in doubles and singles.
Overall, Martina Navratilova managed to get 18 Grand Slam titles and a record of 31 major women's double titles from her overall 59 majors wins. We can clearly see why many people gave her a lot of credit as one of the best players on the planet.
JUSTINE HENIN
TENNIS
NET WORTH: $14 MILLION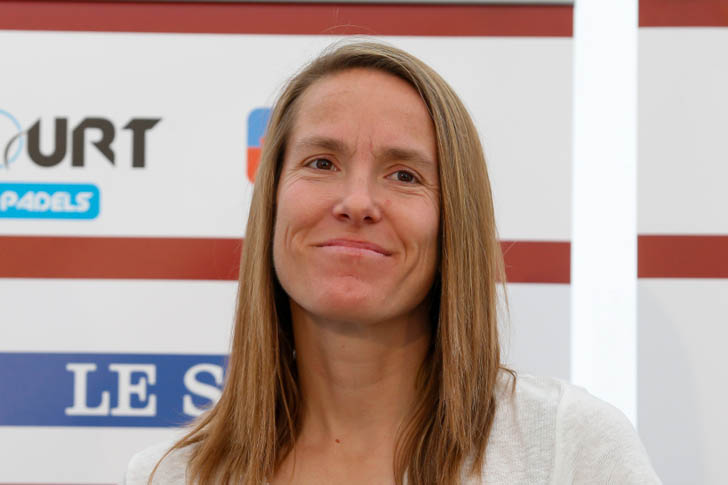 Justine Henin was born on June 1, 1982, in Liege, Belgium. With her signature single-handed backhand strike, Justine Henin dominated the courts of tennis and became one of the most notable in the bunch. This may also be attributed to her 117-week run on top of the leaderboards. Henin ended up as the year-end Number 1 in '03, '05, '06, and '07. She's also one of the founding pillars for Belgium to be considered a powerhouse in the sport of tennis.
The powerhouse player got seven Grand Slam credits under her belt and an Olympic gold medalist in 2004 in Athens. However, Henin's career was cut short, thanks to a chronic elbow injury. But that didn't stop her legacy to be recognized by the media. Time even placed her on their list of 30 Legends of Women's Tennis: Past, Present, and Future.
CAROLINE WOZNIACKI
TENNIS
NET WORTH: $30 MILLION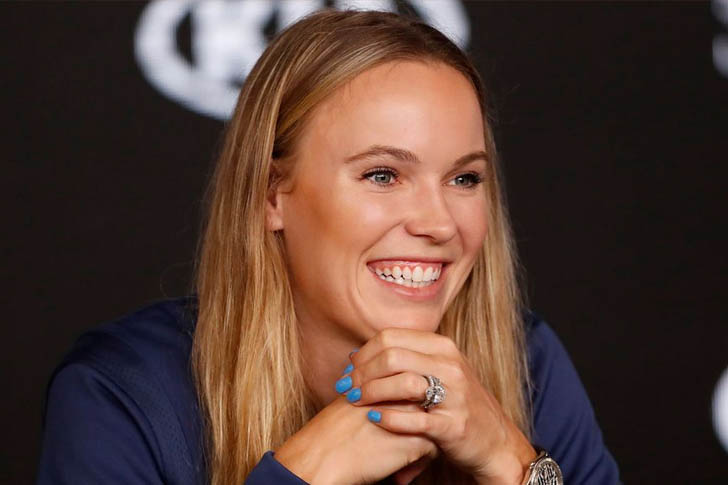 Caroline Wozniacki was born on July 11, 1990, in Odense, Denmark. Caroline Wozniacki is known as the first female tennis player from Scandanavian countries to ever hold the title of world No. 1 in singles, and she finished at the top of the flock in both 2010 and 2011. Over the course of her career, she cashed in 30 WTA titles for the singles category. She also has one Grand Slam title under her belt, which she won at the 2018 Australian Open.
Across the board, she managed to collect around $35 million of pot money, which is ranked 5th in all-time career earnings. She also showed excellent money management skills after putting up an estimated net worth of around $30 million. She just went into retirement earlier this year so she could enjoy all the fruit of her labor.
MADISON KEYS
TENNIS
NET WORTH: $8 MILLION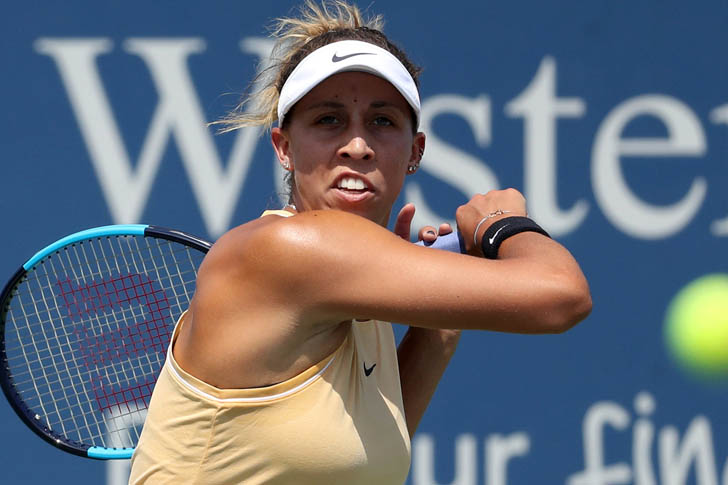 Madison Keys was born on February 17, 1995, in Rock Elan, Illinois, USA. Madison Keys jumped in the front seat and turned to the pro ring at the age of 13. Of course, she had her fair share of struggles, but she was able to pick up a couple of lessons along the way and now made a name for herself as one of the most competitive tennis players in the world.
She got her career-high ranking of No. 7 in 2016, and since then, she's always within the top 25 of her class. She has five WTA titles overall, and it seems like she's not ready to release the gas pedal to the metal yet. Her aggressive playstyle plus her unique techniques of using the forehands would be her keys in her future competitions, and we just can't wait to see what's in store for her.
NAOMI OSAKA
TENNIS
NET WORTH: $25 MILLION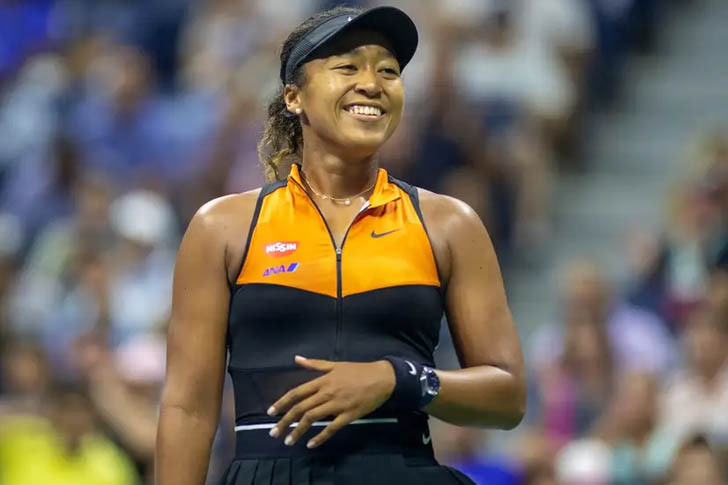 Leading the way is the Women's Tennis Association's No.1 ranked tennis player in the world today— meet Naomi Osaka. Naomi Osaka was born on October 16, 1997, in Osaka, Japan. She's made plenty of milestones in the sport, and she's the first and only Asian athlete in the world of tennis that reached that mark. She managed to snatch the top spot from Serena Williams, who was the previous title holder of being the highest-paid female athlete for four straight years.
A massive chunk of her earnings came from sponsorship deals and other off-court contracts, which made a huge gamble towards her as the face of their brands. Companies such as Nissan, Nike, Citizen Watch, and even the financial company MasterCard— which is one of the leading credit card companies in the world— made a partnership with her.
PUSARLA VENKATA SINDHU
BADMINTON
NET WORTH: $10 MILLION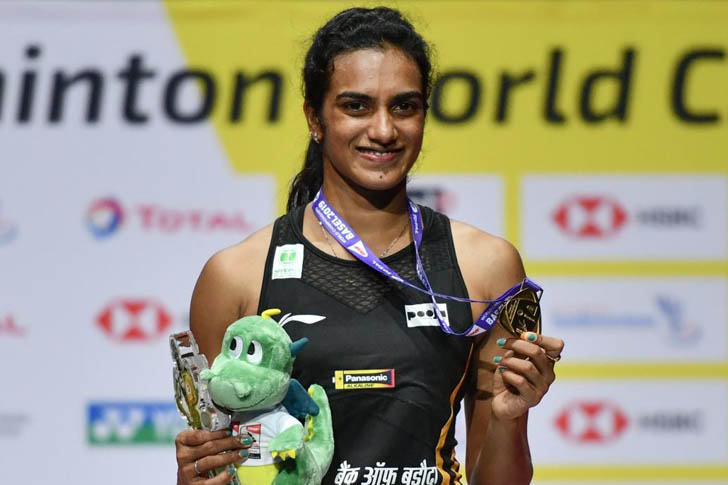 Pusarla Venkata Sindhu or professionally known as P. V. Sindhu is one of the most famous badminton players in the world. P. V. Sindhu was born on July 5, 1995, in Hyderabad, India, and is the first-ever Indian player to win the Asian Youth Championship. She made a considerable impact when she hit the international stage in 2009, and she clearly stepped on the gas pedal to the top.
In 2017, she got the number 2 rank in the world and showed to her audience her prowess after earning credits on both the Olympics and the BWF circuit, where she took home a couple of medals. She's considered India's national pride, and she was the first Indian to hold the title Badminton World Champion and the first to achieve the Silver medal from the Olympics. In 2020, she got an estimated net worth of around $10 million.
ANNIKA SÖRENSTAM
GOLF
NET WORTH: $40 MILLION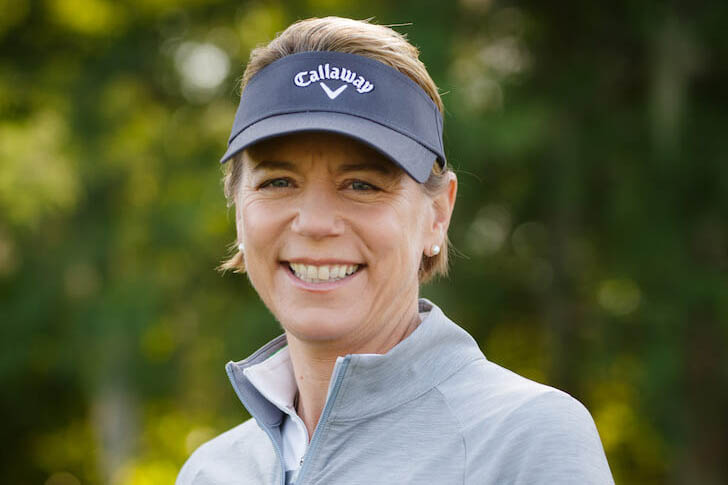 Golf is a safe haven for any women athletes, and Annika Sörenstam made full use of that fact to her advantage. Annika Sörenstam was born on October 9, 1970, in Brühl, Sweden. Since 2006, Sörenstam has held both U.S. and Swedish citizenship. Over the course of her spectacular career, she tallied around 90 international tournament wins, which places her on top of the leaderboards when it comes to the most wins made by a female golfer in history.
She's widely regarded as one of the top female golfers in the history of the sport. Aside from that, she also had 72 LPGA tournament wins under her belt, which includes ten majors. All of this gave her the credit of holding the 1st place when it comes to career earnings with around $22.5 million in total while playing fewer games than the 2nd placer, Karrie Webb.
INBEE PARK
GOLF
NET WORTH: $9 MILLION
The South Korean sensation Inbee Park made her mark in the international golfing community after three consecutive championship wins coming from a major competition. That feat led her into the elite circle of all-timers as the fourth LPGA Tour player who achieved that level of success within a single calendar year. Looking at these astronomical achievements, we can see the reasons why many companies wanted to make a deal with her.
Park has won seven Grand Slams in her career, including three consecutive Grand Slams in 2013, becoming the fourth LPGA Tour player in history to win three Grand Slams in a year. Park has endorsement deals with KB Financial Group, Srixon, Panasonic, Lynx, Jeju Samdasoo & Mercedes-Benz, with approximate pot money of around $15 million in her account. Matching with her excellent money management skills, we can clearly see the reason why she managed to pull off $9 million as her estimated net worth.
MARTINA HINGIS
TENNIS
NET WORTH: $30 MILLION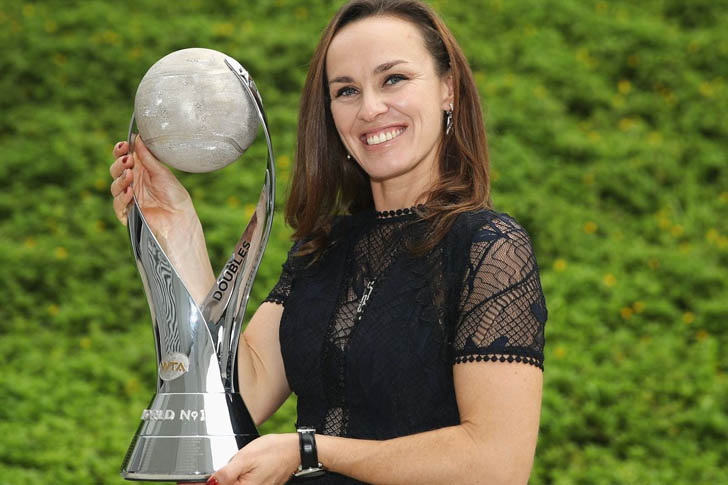 The tennis master from Switzerland, Martina Hingis, is one of the best in the world when it comes to playing the sport. Over the course of her career, she managed to cash in around $24.7 million as her career earnings, making her the 11th on the list in all-time career rankings in terms of prizes earned. She also built up a very respectable $30 million net worth under her belt that proves her money management is very effective.
Looking at her performance in her career, you'll be impressed with how much effort and skills she managed to put into the game. For those who don't know, she held the world number 1 ranking for 90 straight weeks for doubles and 209 for the singles. Interestingly, those two number 1's overlapped for 29 weeks, which is a feat that is hard to beat.
LINDSAY DAVENPORT
TENNIS
NET WORTH: $20 MILLION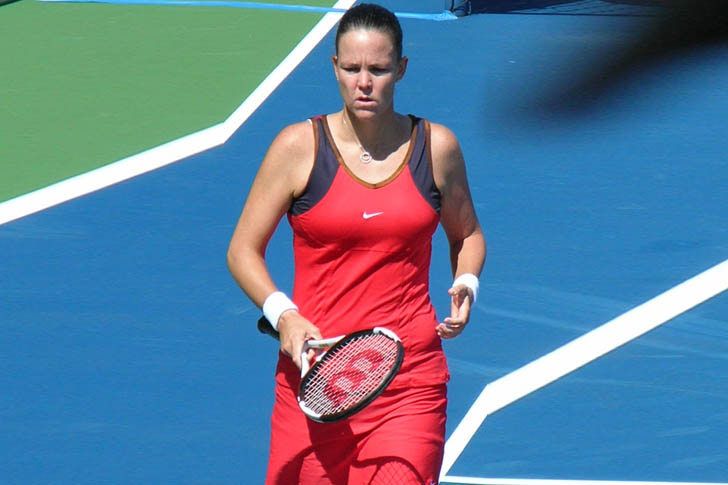 When we are talking about groundstrokes, there could only be one player that would cross our minds, and she's Lindsay Davenport. Before Serena Williams and her sister Venus dominated the tennis courts, she was considered the woman-to-beat in the field. Another thing worth mentioning about her career, she managed to get herself into the elite circle of pro tennis players who finished the year with a number one ranking at least four times since the mid-'70s.
She has won first place in the world eight times, with a total ranking time of 98 weeks. Davenport is one of five women who have been the year-end World No. 1 at least four times since 1975. She had plenty of highlights in her career, and all that translates to many sponsorships and partnership deals. Davenport's estimated net Worth is now sitting at around $20 million. From the looks of things, she probably kept her financial advisor's hands full, managing all that money.
YANI TSENG
GOLF
NET WORTH: $8 MILLION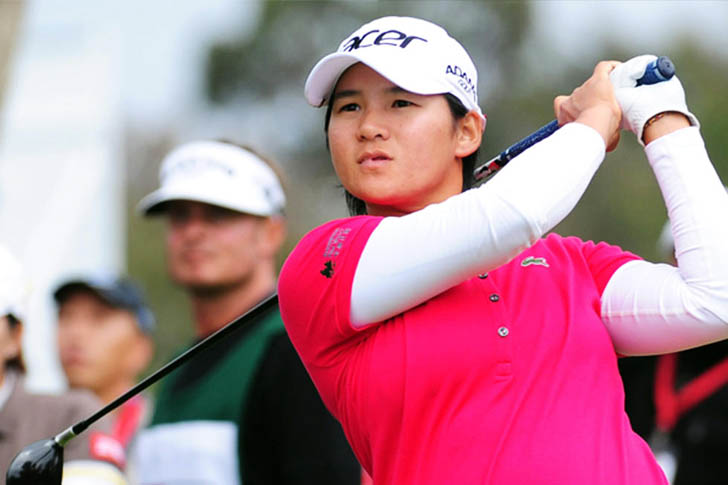 The Taiwanese professional golfer Yani Tseng is a true prodigy when it comes to the sport, and she has proven herself time and time again with all of the achievements that she got over the course of her career. In fact, she made history by etching her name as the youngest golfer in history to brought home five major golf championships.
We also have to give her credit since she held the number one slot in the Women's World Golf Rankings for a whopping 109 weeks that spans from 2011 up until 2013. She was once listed in Time magazine's list of "the world's most influential 100 people in 2012". With all that striking achievements showing in her resume, we can clearly see why she managed to get around $8 million as her estimated net worth. It could probably reach more if she wants to.
JELENA JANKOVIC
TENNIS
NET WORTH: $15 MILLION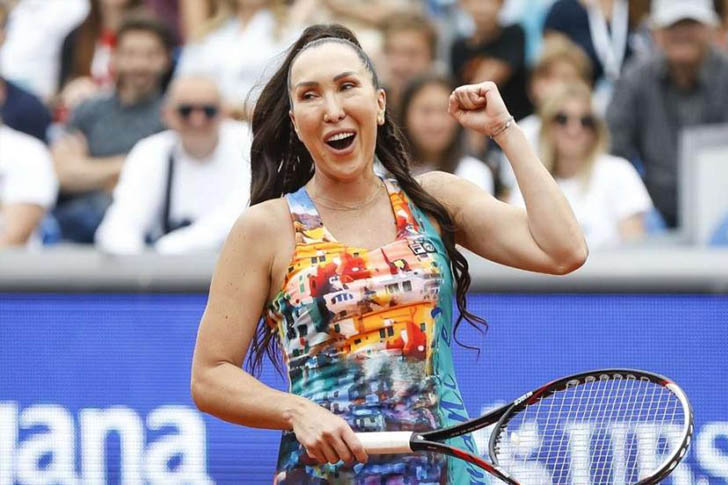 Jelena Janković is a Serbian professional tennis player. She was born on February 28, 1985, in Belgrade, SR Serbia. Jelena Janković's tennis career might be one of the most underrated in the tennis scene. However, don't let that fool us all since she has pretty good skills that can easily rival the bests in the game. In fact, she was the first tennis player in WTA Tour history that managed to grab the first overall year-end ranking without any Grand Slam credits under her belt.
However, injuries plagued her career that affected her overall performance in her recent matches. In the later part of 2017, she went for a back surgery that made her miss the whole 2018 and 2019 seasons. She hasn't provided any official statement if she'll stop playing on the professional level, but there's a huge indication that she might be returning anytime soon.
VICTORIA AZARENKA
TENNIS
NET WORTH: $15 MILLION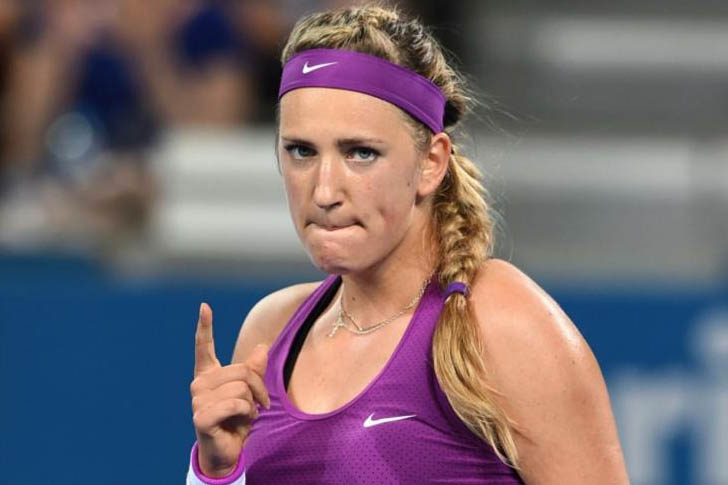 The Belarusian tennis legend Victoria Azarenka achieved international stardom after getting the number rank in the world back in 2012. During that year, she managed to earn the victory in the Australian Open and successfully defended her title the following year. With this win, she became the only tennis player from Belarus to hone in a Grand Slam title. Azarenka was also successful in doubles, winning eight WTA doubles titles and reaching four Grand Slam finals in women's doubles.
In 2013, Forbes named her as the fourth on their list of highest-paid female athletes. Judging from the way things went, we say she had very good money management skills since her fortune just keeps going north year after year. Her most recent match against Venus Williams was still a fun sight to watch but had less flair compared to her prime.
GARBIÑE MUGURUZA
TENNIS
NET WORTH: $12 MILLION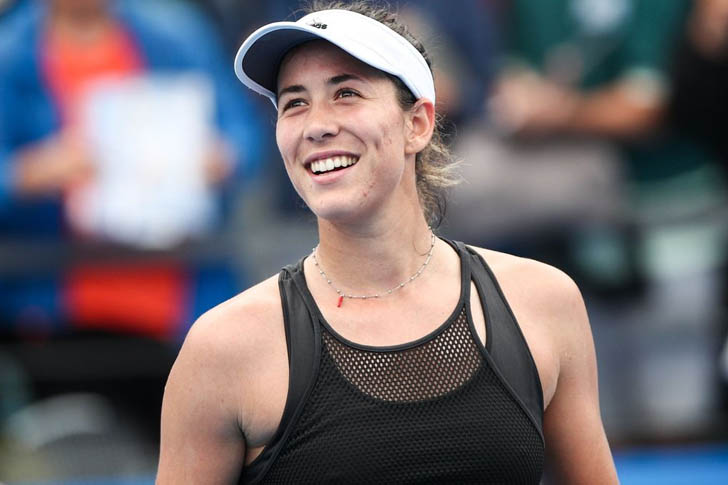 Garbiñe Muguruza is a Spanish-Venezuelan professional tennis player. She was born in Caracas on October 8, 1993. Garbiñe Muguruza was the former Number One in the world, thanks to her unparalleled talent in playing tennis. She dominated the international tennis scene since turning pro in 2012, and that paved the way for her getting seven singles titles – two from major competitions, namely the 2016 French Open and the Wimbledon Championships in 2017.
She later landed endorsement deals from sporting giants such as Adidas, Rolex, and Maui Jim that made her a significant figure in the advertising sector. Earlier this year, she withdrew her spot in the Hobart International because of health issues. Fortunately, she had comprehensive insurance coverage and managed to bounce back from her condition smoothly. What's interesting is that Muguruza managed to get a net worth of around $12 million throughout her career.
SVETLANA KUZNETSOVA
TENNIS
NET WORTH: $30 MILLION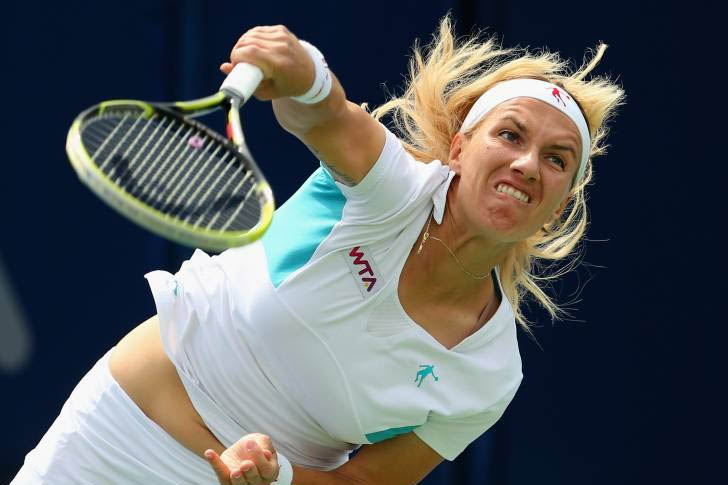 Russia found a gem on the tennis court in 2000 when Svetlana Kuznetsova turned pro and started competing at the international level. She managed to grab consistent success on the field, and that translates to numerous merits she got. Svetlana was one of the dominating forces in both singles and doubles. She has appeared in four Grand Slam singles finals, winning two, and has also appeared in seven doubles finals, winning twice.
Over the course of her career, she managed to get the accumulated prize money of around $25,389,852, which is ranked tenth in the career prize money leaderboards. From the looks of things, she placed a couple of smart investments with the money she got from the sport and managed to earn a bit over the years. Even to this date, she's still showing strong signs that she still has that it factor on the field.
ANA IVANOVIC
TENNIS
NET WORTH: $20 MILLION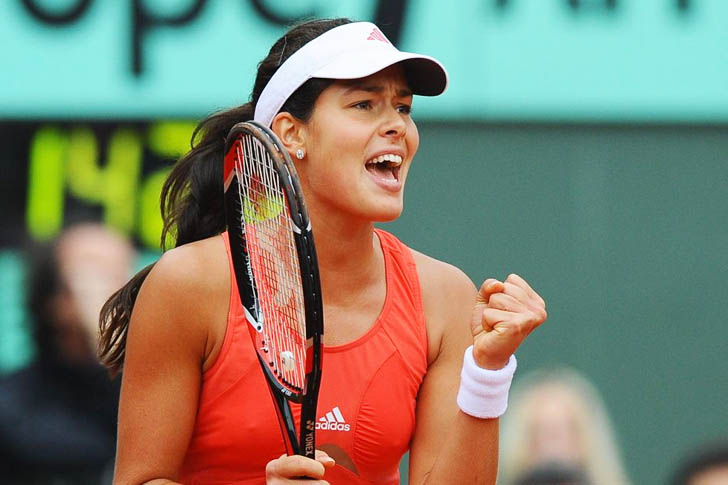 The former Number One in the tennis world Ana Ivanovic became a well-known figure in the international scene after she defeated Dinara Safina and cashed in the 2008 French Open. Besides, from 2003 to 2016, Ivanovic won 15 WTA tour singles titles. From then on, she hit her career pedal hard and managed to get into Time's 30 Legends of Women's Tennis: Past, Present, and Future.
Unfortunately, the tide of success ended up for her in the early 2010s. It eventually led to her retirement from playing tennis at the end of 2016. Good thing, she exhibited good money management skills and was able to accumulate a total fortune of $20 million. We are pretty sure that Ana would not be able to get into her current financial position without those finance-savvy skills – and maybe the help of financial advisors on the side!
MCKAYLA MARONEY
ARTISTIC GYMNASTICS
NET WORTH: $4 MILLION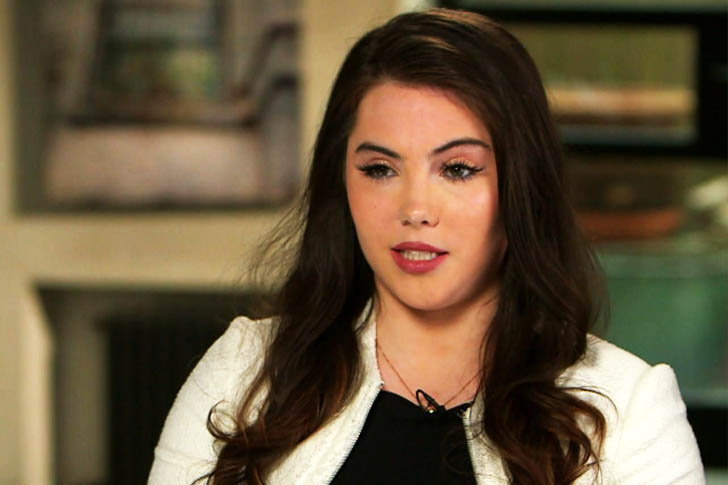 Anyone who follows the famous Fierce Five of the 2012 Summer Olympics, chances are you already seen or heard about McKayla Maroney. In the 2013 World Gymnastics Championships, she defended the world champion and won the vault gold medal, becoming the first American woman gymnast to defend the world vault champion. She's one of the most memorable athletes of all-time because of her accomplishment and her "not impressed" look after getting on the podium with her silver medal. That moment became a huge internet hit and took social media by storm.
The "not impressed" look she flashed on the award ceremony became her trademark, and that catapulted her reputation not only as an athlete but as a personality as well. Maroney got invited to many television programs and received a couple of endorsements that kept her financial advisor on her toes and contributed to her total net worth of around $4 million.
YUNA KIM
FIGURE SKATING
NET WORTH: $21 MILLION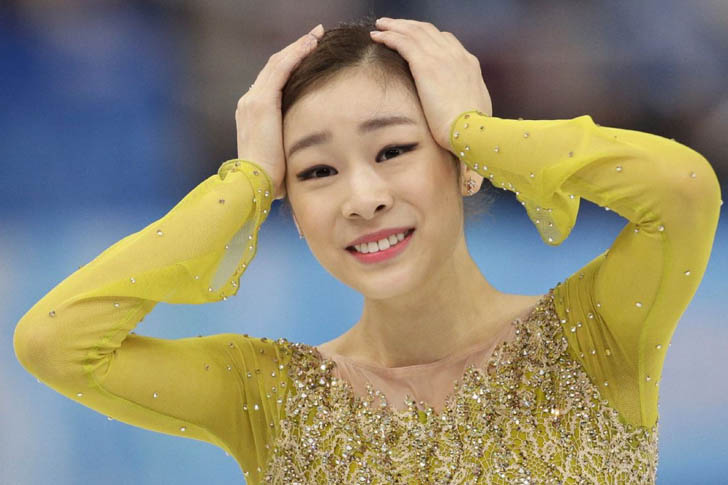 The retired South Korean figure skater Yuna Kim is one of the most well-respected figures on the ice skating rink. She was born in Bucheon, Gyeonggi Province on September 5, 1990. She cashed in a couple of cool medals from the Olympics, including gold in 2010 and silver in 2014. She's also a two-time World Champion, and the list goes on for the other awards and merits she got over the course of her career. On top of that, she's shredding world records under ISU's standards multiple times since 2007.
To make matters short, everything she does always ends up with a flair. The same can be said about her money management skills as her fortune keeps piling up year after year. Her estimated net worth is now sitting at $21 million. It is enough to keep her financial advisor on her toes.
LORENA OCHOA
GOLF
NET WORTH: $15 MILLION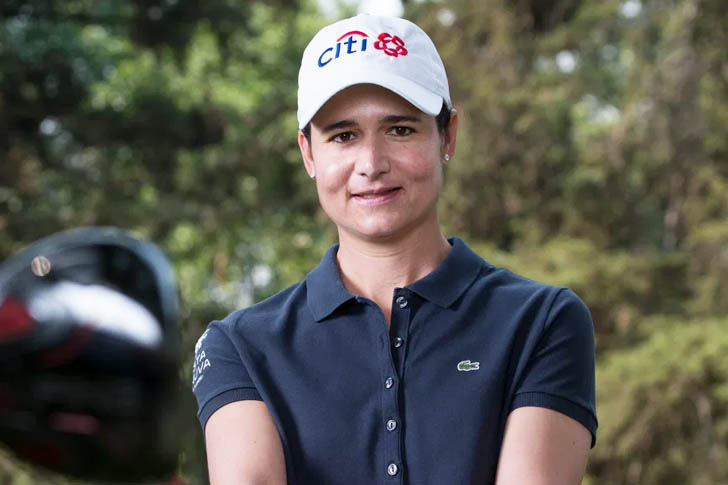 The Mexican pro golfer, Lorena Ochoa, is widely considered not only the best in Mexico but in Latin America as well. She was born in Guadalajara, Mexico on November 15, 1981. All of her efforts gave her credit in the World Golf Hall of Fame class of 2017, which is what she deserves considering the success she delivered from playing golf. She truly lived up to her promise when she was still a child saying that she wanted to be the best in the world.
She retired from playing the game in 2010 but still keeps an open door just in case she wants to return to the game. During her off-time, she manages their family business, the Ochoa Group, and a couple of Golf Academies around Mexico in the hopes of spreading the popularity of the sports she loves.
PAULA CREAMER
GOLF
NET WORTH: $11 MILLION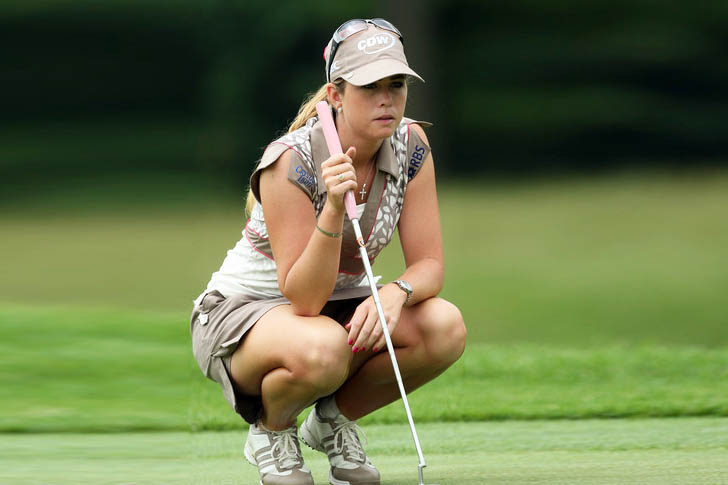 Paula Creamer is an American professional golfer on the U.S.-based LPGA Tour. She was born in Mountain View, California on August 5, 1986. Starting from the get-go, Paula Creamer already started making noises around the golf community thanks to her undeniable skillset that she used to dominate her competition. Over the course of her career, she grabbed around 12 tournament victories, 10 of which came from LPGA Tour events.
Her total career earnings are now sitting at $12,131,822, which is ranked number 10 on the all-time LPGA career money list, and she could still earn more in the coming years. However, in the past couple of years, it seems like her game is slowing down compared to her past self, but we are sure she'll be able to bounce back from this slump and show the world that she still has plenty of gas left in her tank.
Agnieszka Radwánska
Tennis
Net Worth: $25 Million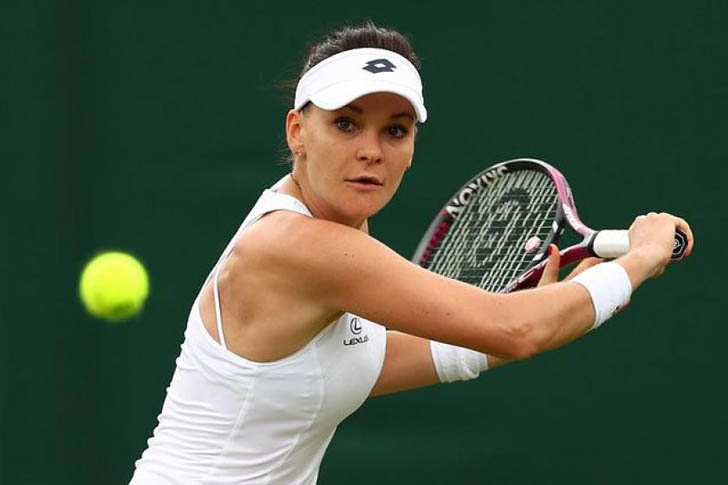 The former professional tennis player Agnieszka Radwánska has one of the top gameplay IQ moments in tennis. She made full use of the whole field to her advantage, and her techniques were superb. Using those skills, she won 20 career singles titles, two doubles titles, and managed to achieve a career-high singles ranking of world No. 2 on 9 July 2012. She's also a crowd-pleaser and received the Women's Tennis Association Fan Favourite Award multiple times in her career.
Radwánska never had any shortage of highlights because she continually gets the Shot of the Year awards and a mainstay candidate when it comes to the Shot of the Month section. In 2018, she finally announced that she'd hang her racket for good and recently announced that she's carrying her first child in her womb. She must have had good investment planning ahead to retire early from the game.
NADIA COMĂNECI
GYMNASTICS
NET WORTH: $12 MILLION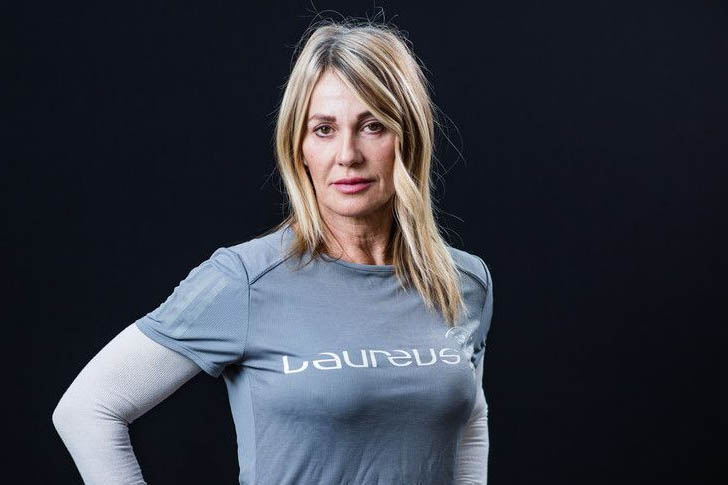 Her peers consider the retired Romanian gymnast Nadia Comăneci. She's head and shoulders above the rest of her competition, and from the looks of things, she was like playing chess while her opponents played checkers. That's how ahead she was at that time. She grabbed the gold medal five times at the Olympics. Comăneci also etched her name into the history books after achieving the elusive perfect score of 10.0 in the 1976 Montreal Summer Olympics. During her career, she won nine Olympic medals and four World Artistic Gymnastics Championship medals.
Experts gave her all the credit in the world for doing gymnastics an exciting sport, and she ultimately raised the level of competition with her insane and breathtaking moves. She is now making efforts to raise some funds for charities all over Romania. At present, Nadia Comăneci's net worth is approximately $12 million in a bank account.
LI NA
TENNIS
NET WORTH: $50 MILLION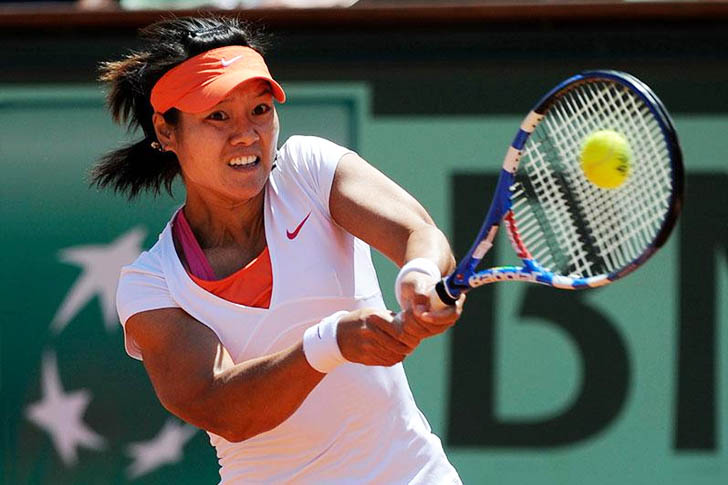 Li Na emerged on the international stage in 2006 after she competed in the Wimbledon Championships and reached the quarterfinals of the competition. Since then, her name consistently appeared in many high-ranking matches and even got her career-high WTA ranking of world No. 2 in 2014. Over the course of her successful and unparalleled career, she managed to bring home nine WTA Tour victories, two of which were Grand Slam singles titles – the French Open in 2011 and the 2014 Australian Open. Her rise to prominence came after those victories, which made her the first Grand Slam singles champion from Asia, male or female.
She's considered one of the wealthiest tennis players in the world, with an estimated net worth of around $50 million. With that money, she can easily afford a mansion of her choice without having to break the bank with loans.
MARY PIERCE
TENNIS
NET WORTH: $18 MILLION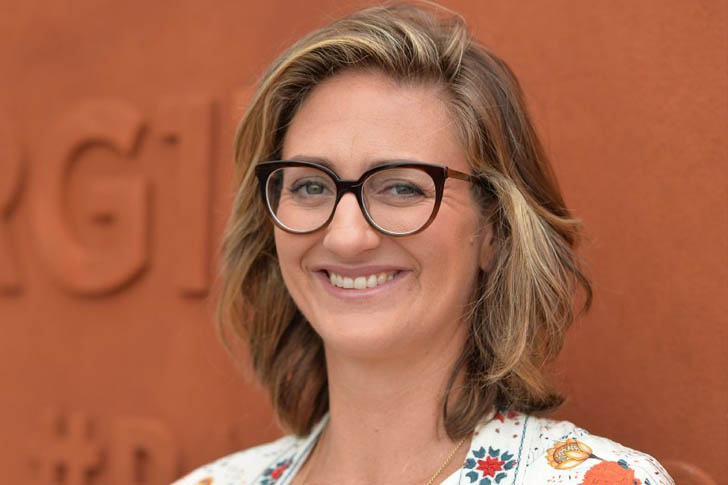 The retired tennis player Mary Pierce played for France on the international stage, including the Olympics. Aside from international recognition, she got from the Olympics. She also got a couple of Grand Slam titles, two of which came from the singles competitions, one in mixed doubles and another one for doubles. Over the years, she managed to get 18 WTA credits for the singles title, and 10 WTA doubles victories, including five Tier I singles events. Besides, she also twice reached the final of the season-ending WTA Tour Championships.
In 2019, she was one of the inductees in the International Tennis Hall of Fame. A genuinely deserving award for all the effort she put into the sport. Aside from that, she also managed to save up a net worth of around $18 million through her career efforts over the years. Talk about great talent and wealth!
SIMONA HALEP
TENNIS
NET WORTH: $30 MILLION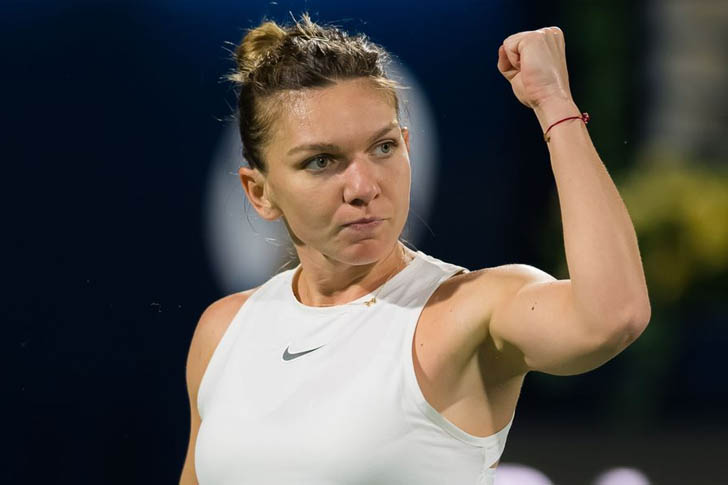 Simona Halep was born on 27 September 1991 in Constanța, Romania. She had a slow start in her professional tennis career. She turned pro in 2006 and only managed to pick up her slacks a couple of years later. Since then, she has always been hot on the trail of success. Simona competed in many of the biggest stages of tennis. She got ranked number 1 in the world twice, the first one was in 2017, and the most recent was in 2019, giving her a reign in the number 1 slot for 64 weeks in total.
Over the course of her career, she managed to cash in 21 WTA Singles plus 17 runner-up titles. She won't face any issues with her investments if things continue the way they are right now. Currently, she has an estimated net worth of around $30 million.
STEFFI GRAF
TENNIS
NET WORTH: $30 MILLION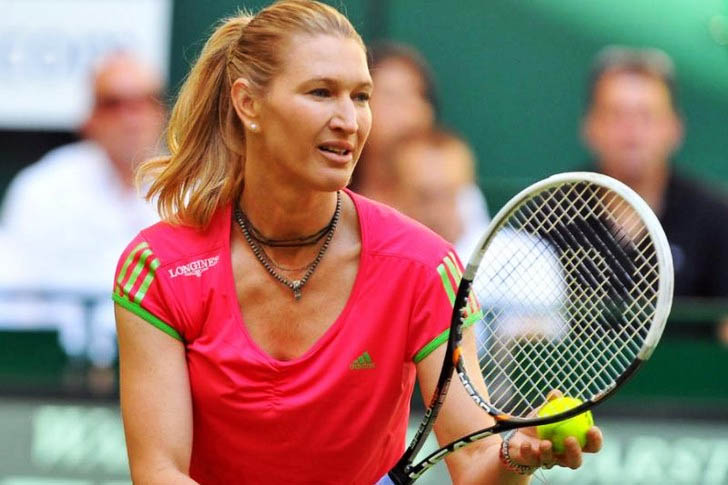 Steffi Graf was born in Mannheim, West Germany on June 14, 1969. Many tennis experts and enthusiasts would agree that Steffi Graf is one of the names on top of their lists as one of the best female tennis players of all-time. The German's pride on the field brought home 22 Grand Slam Titles, which is currently the second most in history after the Open Era entered the scene.
She's only 2 Grand Slam Titles behind the all-time leader Margaret Court who had 24 titles (before the Open Era), while Serena Williams has 23. We just have to take note that she got 22 titles in only 17 years while Williams did hers with 25 years of experience as a pro. We have to give her huge credits for her achievements, and that would go down the line as one of the best in the world of tennis.
KAROLÍNA PLÍŠKOVÁ
TENNIS
NET WORTH: $15 MILLION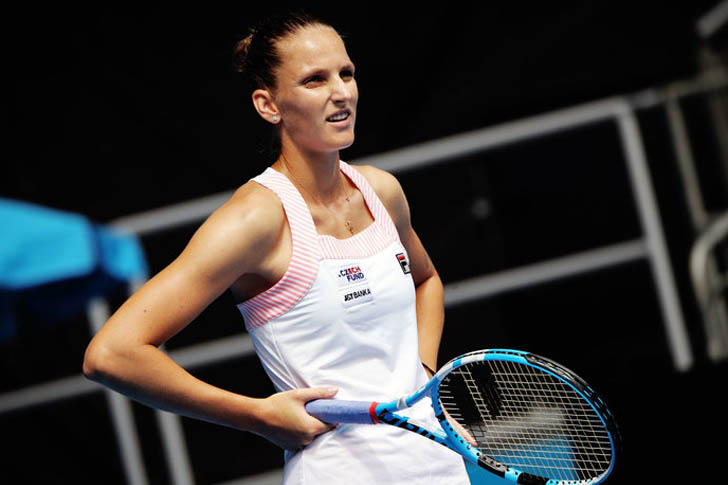 Karolína Plíšková is a Czech professional tennis player. She was born on 21 March 1992 in Louny, Czechoslovakia. In mid-2017, Karolína Plíšková as the world's Number 1 player, and they had all the right to do so. Over the course of Plíšková's career, she managed to collect 16 singles titles along with five doubles on the WTA tour. On top of that, we can also add 10 of her singles and six doubles victories for the ITF Circuit.
For now, she only has one Grand Slam appearance on her belt, which she got from the 2016 US Open. Unfortunately, she fell short against Angelique Kerber. However, that wouldn't change the fact that she's one of the elite players on the field. She has a net worth of around $15 million, and it looks like her financial advisor will become busy once again with future competitions looming on the horizon.
ANGELIQUE KERBER
TENNIS
NET WORTH: $30 MILLION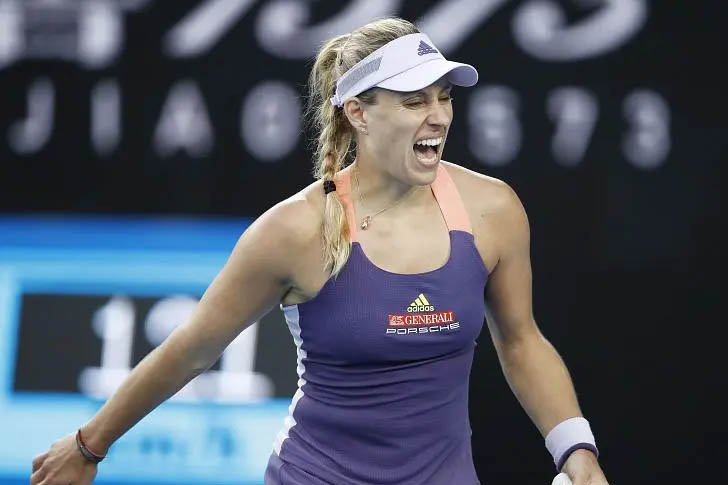 One of Germany's pride and joy when it comes to the sport of tennis is the one and only Angelique Kerber. She was born on 18 January 1988 in Bremen. She was the former Number One ranker in the world, and she also has three Grand Slam tournament championships under her belt. In 2003, the tennis player surprised everyone after showing a strong upside to her game. Since then, she continued fine-tuning her game.
In 2011, Angelique managed to get into the semis round of the 2011 US Open as the 92nd seed. On top of all of these, she also gave Germany the silver medal in the 2016 Rio Olympics. Although she's already in her early 30s, we can still see a bright future ahead of her, and we can clearly see that she still has a lot of gas left in her tank.
MARTA VIEIRA DA SILVA
FOOTBALL
NET WORTH $13 MILLION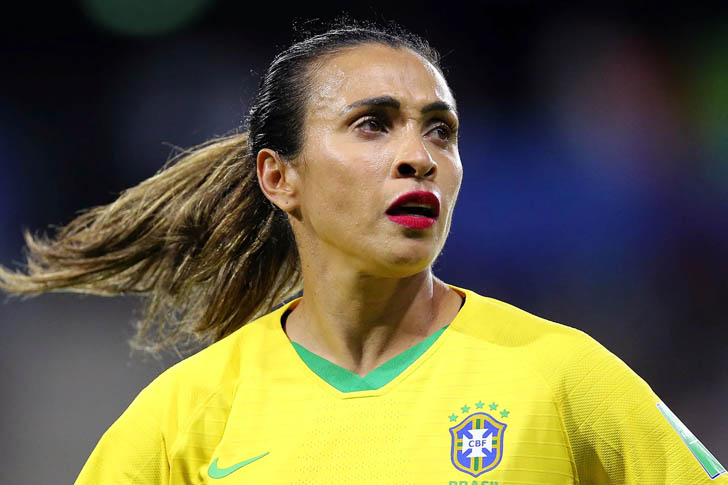 Brazil is one of the centers for football, and many of us would agree that one of the finest products of the country in terms of that would be Marta Vieira da Silva. She was born in Dois Riachos, Alagoas on February 19, 1986. Her name is etched in history books after making 17 excellent goals in the FIFA World Cup tournament. On top of that, she also had the most games in the World Cup, where she scored every single one of them. Not even her male counterparts can't do such feats!
Although she might have had a stellar career playing football, her paycheck is still not close enough to her male counterparts, but she made it up with a couple of endorsement deals and sponsorships her camp arranged. We hope that she'll get the right credit she deserves soon since she earned it!
ABBY WAMBACH
SOCCER
NET WORTH: $5 MILLION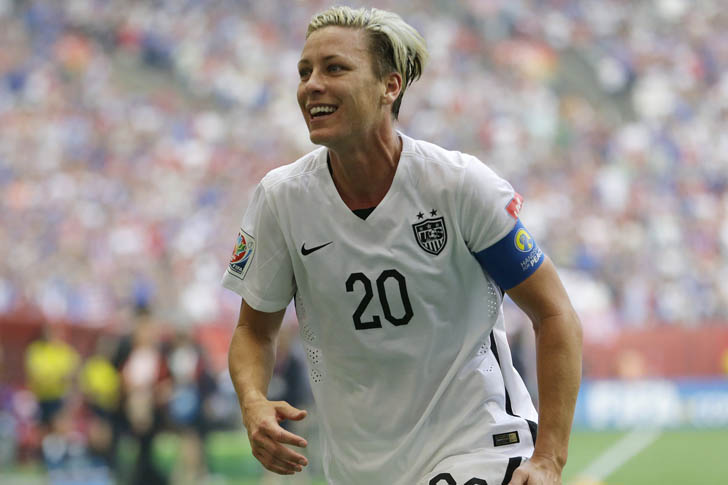 Abby Wambach is a retired soccer player from the United States, which is considered one of the most popular and the best on the field. She secured the US Soccer Athlete of the Year award six times and a pair of gold medals coming from the Olympics. Wambach also made history after earning the FIFA World Player of the Year in 2012, making her the first American woman to achieve such high praise. Her impact on the sport not only gave her an edge in other aspects of her life, but she also influenced others as well.
In 2015, she was one of Time Magazine's 100 Most Influential People in the World. She truly has a stable life with a net worth of around $5 million. We could say she can comfortably use her credit cards to do everything that she wants.
SAINA NEHWAL
BADMINTON
NET WORTH: $24 MILLION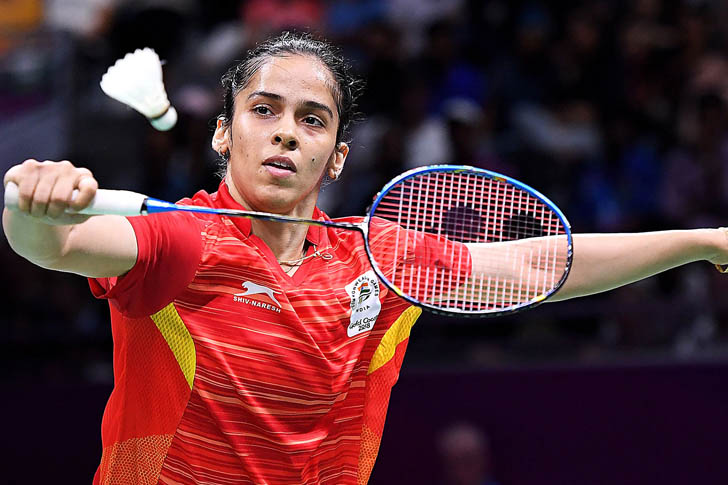 India's very own Saina Nehwal has been making a name for herself in the badminton world stage. She's the former World's Number 1 and managed to cash in around 24 international titles, 11 of which came from the BWF Super Series. Nehwal is also the only female in India's tennis history to reach the Number 1 slot in the world. She is India's first badminton player to win an Olympic medal and the first Indian to enter the finals of the world badminton championships.
Many experts agree that she's the most successful athlete coming from India, and the upward trend in the interest of badminton from her country was mainly because of Saina herself. The badminton superstar currently holds a net worth of around $24 million. With that kind of fortune in her bag, she can easily afford a new house fitted with a top-of-the-line home security system!
CRIS "CYBORG" JUSTINO
MIXED MARTIAL ARTS
NET WORTH: $5 MILLION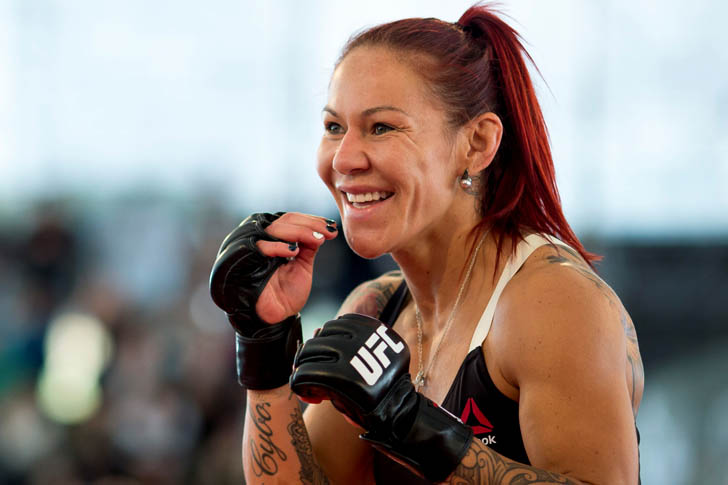 Cris Cyborg was born in Curitiba, Brazil on July 9, 1985. She competed in many mixed martial arts circuits over the years and easily dominated much of her competition with ease. She made history with her fighting prowess that earned her championships in all franchises she joined. This allowed her to be named the first Grand Slam Champ with championship credits for all MMA promotions that are dominating the MMA landscape. Cris held championship titles in Strikeforce, Invicta FC, Bellator MMA, and UFC.
She surely reached a long way already after defeating Gina Carano in 2009 for the Strikeforce championship. Now, this grand slammer is considered one of the toughest fighters in the world of MMA. Cyborg is also a champ when it comes to her finances as she single-handedly put her net worth to a splendid $5 million mark.
ALLYSON FELIX
TRACK AND FIELD
NET WORTH: $8.5 MILLION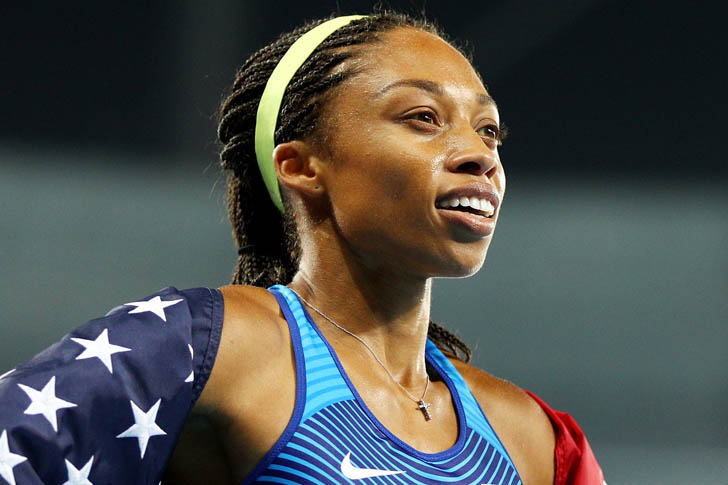 Track and field is the forte of the award-winning athlete Allyson Felix, and there are only a few people who can match her speed when it comes to sprinting. She is a dominating force when it comes to the 100-meter, 200-meter, and 400-meter events, which earned a couple of medals in the prestigious Olympics already. In fact, she's already a three-time world champ and a two-time silver medalist in the 200-meter category. From the looks of things, it seems like she's filled with fuel and gas every time she competes.
She also participated in the women's relay team, giving her an additional five gold medals in her bag. During the course of her career, she managed to build up a net worth of around $8.5 million. That figure is always a good sign that she's heading in the right direction.
VENUS WILLIAMS
TENNIS
NET WORTH: $95 MILLION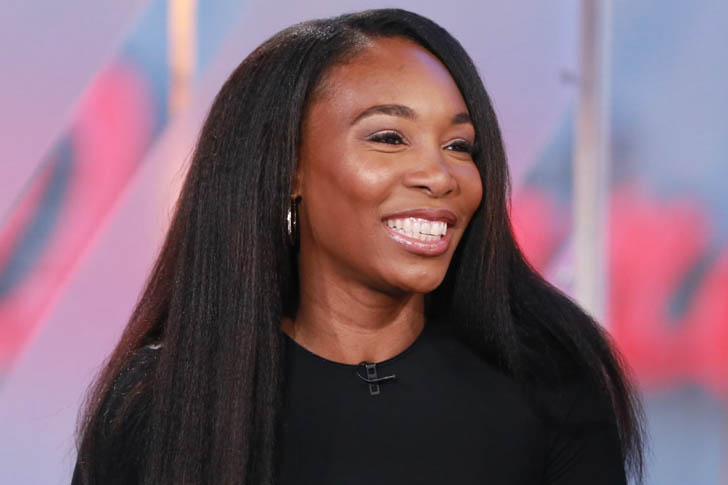 Venus Williams is one of the new breeds of athletic tennis players that utilize power, speed, and athleticism to a whole new notch. Because of that, Venus managed to make a name for herself in tennis alongside her sister, Serena Williams. She received her first number one ranking in February 2002, which was the first in the Open Era coming from an African-American female player. Venus also had a couple of Olympic credits under her belt with four gold medals and a silver coming from her doubles competition.
With her stature, she quickly became an icon of the sport, and along with that, endorsement deals started to pour in. She quickly expanded her fortune over the years, and her net worth is now sitting at around $95 million. She's also known for fighting for equal rights between men and women in the world of tennis.
SERENA WILLIAMS
TENNIS
EARNINGS: $200 MILLION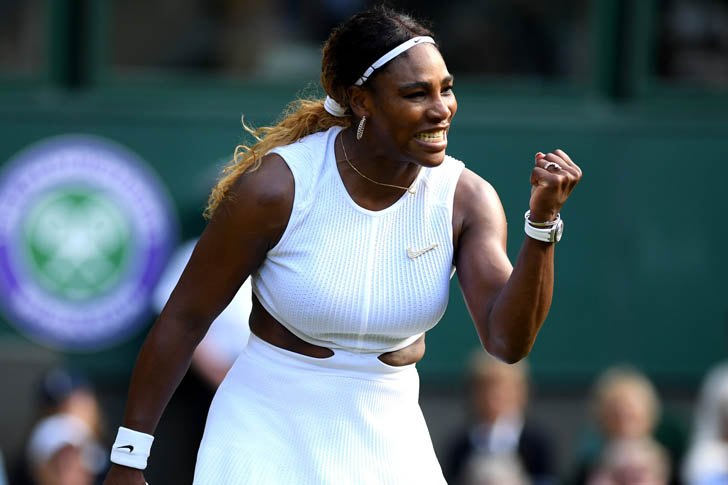 Serena Williams was born in Palm Beach Gardens, Florida on September 26, 1981. She is widely considered the most successful tennis player of all-time. She has all her accolades and championship trophies to back this up. If we could just get a brief glimpse and see all the gold awards that she racked up over the course of her career, it would be enough to send us through the roofing! She has won 23 Grand Slam singles titles and is the most champion winner in the open era.
This year, most of her earnings came from partnership deals and sponsorships. Well, that's the life of a famous athlete, we figure. On top of that, she also had a couple of businesses running in the background. For those who didn't know, she and her sibling are one of the minority owners of the Florida Dolphins, and that's just part of her portfolio!
ALEXIS DEJORIA
DRAG RACE
NET WORTH: $125 MILLION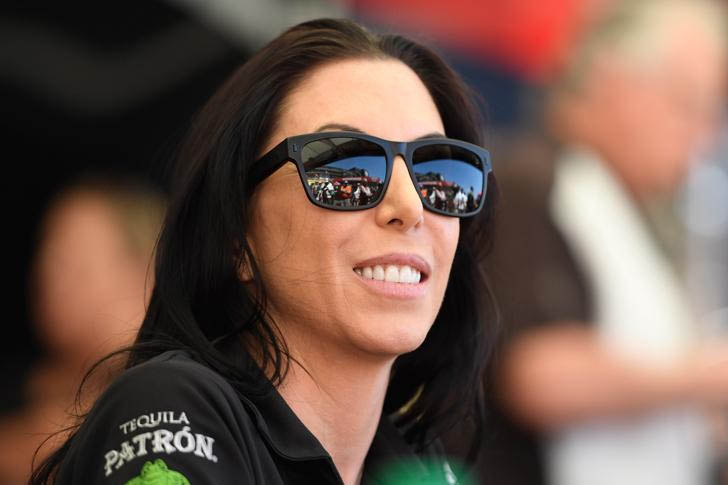 Famous drag racer Alexis DeJoria is one of the famous personalities in the National Hot Rod Association (NHRA). She was born in Venice Beach, California on September 24, 1977. Her drag racing career started in 2005 after competing for the Super Gas category of NHRA. Since then, she's been all around the famous places where racing is involved, and she consistently shows strong skills in properly riding race cars to their maximum potential.
In 2014, she managed to etch her name on the history books as the first woman racer to pass the sub-four second mark in the annual NHRA Winternationals. DeJoria is currently in a quick hiatus from drag racing, but there are signs that she'll be going back into the tracks sooner than expected. If that information is proven to be true, her net worth of around $125 million could go north anytime soon.
DANICA PATRICK
RACING
NET WORTH: $60 MILLION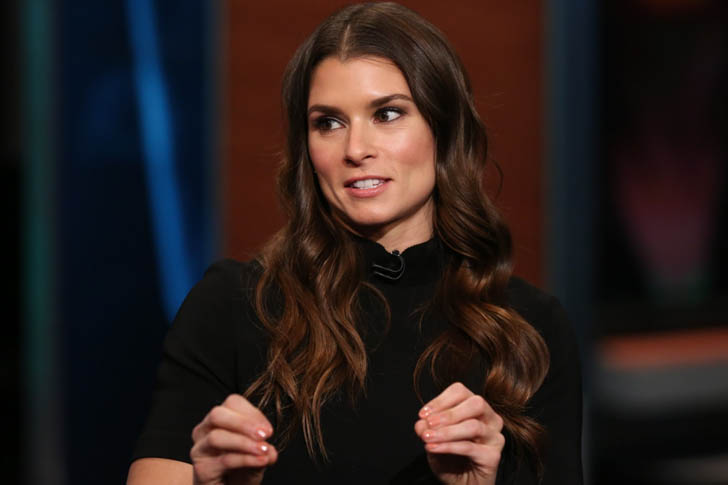 We might be looking at the greatest open-wheel racer to date. Everyone meet Danica Patrick! Back in 2008, she made history after winning the 2008 Indy Japan 300 and set a milestone as the first woman to win a series in the famous IndyCar competition. She also strengthened her influence in the world of racing after getting a couple of poles in the NASCAR Cup and Xfinity Series.
She clearly held her ground after competing with the best in the world. Danica also helped open up doors of opportunities for fellow female riders to compete in a sport dominated by men. Considering that she's only the only rose in the thorns, on top of that, the fact that she held herself pretty good with her rivals is a feat of the ages. Danica Patrick's estimated net Worth is now sitting at around $60 million. She probably kept her financial advisor's hands full, managing all that money.
MARIA SHARAPOVA
TENNIS
NET WORTH: $200 MILLION

One of the biggest stars in tennis, Maria Sharapova, is one of the wealthiest self-made women in the world. Her career as a renowned tennis player spans from 2001 to 2020, and she was paid a staggering $39 million at the time. As impressive as that may be, it was just a fraction of what Maria made from being a superstar in the world of sports. From 2006 to 2016, she was, to her credit, the only female athlete to have been paid that much, which will be extremely hard to beat given her incredible skills as a showstopping tennis player. During the course of her career, like every well-known sports person out there, she was able to sign numerous sponsorship and endorsement deals with wildly popular companies, such as Porsche, Nike, Gatorade, Tag Heuer, Tropicana, and more.
It doesn't come as a surprise that her net worth as of 2020 is already at $200 million.
ALICA SCHMIDT
TRACK AND FIELD
NET WORTH: $500 THOUSAND

Track and Field superstar, Alica Schmidt, took the world by storm not just by her stunning good looks but also by her athletic abilities when she competed at 400 meter competitions representing her country, Germany. She was born and raised in Berlin in 1998, and her father encouraged her to get into sports and participate in school relay races.
When this amazing runner was only 20 years old, she joined the European Athletics. When she participated in the 4 by 400 relay at the Europe's Under 20 championship, she won the silver medal after ranking second. She even continued her career in sports while she was taking up a bachelor's degree in Freie Universitat Berlin. Not only is she a world class athlete, she is also a model who is sponsored by huge companies like Puma. Her standing net worth of $500 thousand is not too shabby — she is still a rising star.
AGNIESZKA RADWAŃSKA
TENNIS
NET WORTH: $25 MILLION

This professional tennis player from Poland was born in Krakow in March, 1989, and is known as one of the most promising athletes out there. Agnieszka Radwańska never ceases to amaze. In 2005, she became a professional tennis player, and just like that, she was able to earn more than $18 million in prize money — that alone was a remarkable achievement. Agnieszka is the first Polish player to ever reach the singles final of a Grand Slam in the 2012 Wimbledon Championship, and if that isn't enough, she was also the first Polish player to ever win a Women's Tennis Association Singles title at the 2007 Nordea Nordic Light Open.
If you think that's impressive enough, well it is worth mentioning how well she handles her hard-earned money. Agnieszka's fortune comes from her successful career in tennis as well as her substantial property holdings and investments.
JELENA JANKOVIC
TENNIS
NET WORTH: $15 MILLION

Former World's Number 1 tennis player in singles, Jelena Jankovic, acquired the prestigious title in the months following her finals appearance at the 2008 United States Open. This Serbian professional player was born on February 28, 1985, in the city of Belgrade. Like a lot of extremely talented adult athletes, she started playing tennis at a very young age. Jelena was only nine years old when she was first introduced to the sport by her older brother, Marko. Soon, she decided to make a career out of it and join the Tennis Academy of Nick Bollettieri. This professional tennis player achieved her first win at the 2001 Australian Open. This was just the beginning of her undeniable success.
Jelena got her college degree in Management in Communications and Public Relations from the European University-Center for Management Studies in Barcelona. Her education alone is impressive if you pair it with her amazing tennis career and her staggering $15 million net worth.
ANNIKA SORENSTAM
GOLFER
NET WORTH: $40 MILLION

One of the most successful female golfers in history is Annika Sorenstam. She may be a retired athlete from Sweden, but her career is ultimately filled with achievements, considering the fact that she is the female golfer with the most wins. She had 72 Ladies Professional Golf Association wins, and 10 major championships between 1995 and 1996
Moreover, Annika is one of a few players who were able to shoot a sub-6o round during an official tournament. She is also a participant in the final selection committee for the World Golf Hall of Fame. This one-of-a-kind athlete is pretty hands-on when it comes to fostering the next generation of women in golf through her very own Annika Foundation. Through the foundation, she promotes junior golf events in the United States. She now has a net worth of $40 million and an unbelievable credit score.
ANNA KOURNIKOVA
TENNIS
NET WORTH: $50 MILLION

Back in 1996, at the tender age of 15, Anna Kournikova took the world by storm as she made her Grand Slam debut at the United States Open. She may have lost to the top-ranked player at the time, Steffi Graf, the eventual champion, but her reaching the fourth round was extremely impressive. Sure enough, her ranking went up from number 144 to number 69, making her the Women's Tennis Association New Comer of the Year Awardee. With her skills, training, and the drive to be the absolute best, it didn't shock when she was ranked number 1 for the doubles in the world alongside Martina Hingis, winning her first Grand Slam doubles title at the Australian Open. Throughout her tennis career, she was able to win 16 double tournament titles, finishing her doubles record with 200-71. When she finally retired after the 2003 season, she took home $3.5 million.
She might have had a promising career in tennis, but she got most of her fortune from endorsement deals and sponsorships, most of which were from companies selling sportswear. Now, with a $50 million net worth, she indeed can make some significant investments for her future.
ALEX MORGAN
SOCCER
NET WORTH: $3 MILLION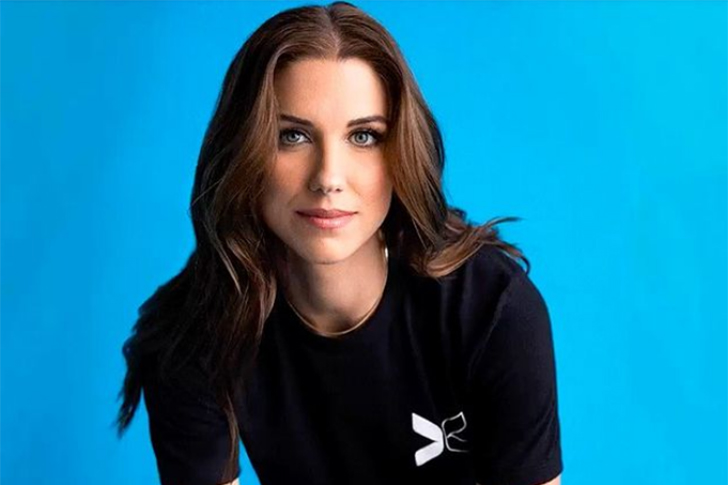 The United States Women's National Team (USWNT) striker, Alex Morgan, is one of the top earners in the women's game. Not only is she the face of the country's national team, but she is also one of America's most successful soccer players. This World Cup and Olympic gold medallist scored over 100 goals for the team, turning her into one of the world's most influential athletes out there. Due to her undeniable success, she now has a standing net worth of $3 million and is a very wealthy sports person.
Much of her acquired fortune was from her soccer team contracts, but all her sponsorships, endorsements, and commercial deals earned her a good amount of money, too. One of her sponsors is Nike; she is regularly part of their promotional image for their latest kit releases. Corporate giants like McDonald's, Chapstick, and Coca-Cola have also partnered with her for commercials. Alex is also one of the first female athletes to ever appear on the EA Sports' FIFA video game series; she should be given credit for this. Not only is she an essential figure in the world of sports, but she is also extremely influential to a lot of aspiring young women athletes out there.
RONDA ROUSEY
MIXED MARTIAL ARTS
NET WORTH: $13 MILLION

Not only is Ronda Rousey a professional mixed martial arts fighter, she is also one of the best and the wealthiest competitors in the sport. Ronda is popularly known for fighting in the Ultimate Fighting Championship (UFC). This California-born and raised superstar was exposed to the arts at a very young age. Her mother was a former Judo champion who was also the first American to have won the World Judo Championship. The apple really didn't fall far from the tree. Ronda started to pursue a career in Judo after she was greatly influenced by her mother. She began training at the tender age of 11, and her mother, obviously, was her first trainer. After qualifying for the 2004 Olympic games at the age of 17, where she was the youngest judoka to compete, her future in the world of this sports started to unfold.
Ronda may have started out as a Judo champion, but she made her mixed martial arts (MMA) debut in 2011. As fate would have it, she immediately made it into the UFC. The reason for all her great fortune is her undeniable success in the field. She made it as one of the richest MMA fighters in the world. With a staggering $13 million net worth, she must have made many impressive investments for herself.
PAIGE SPIRANAC
GOLF
NET WORTH: $1 MILLION

The ever-so-stunning Paige Spiranac is a former professional golfer who played for the University of Arizona and San Diego State University while acquiring her college degree. She won the All-Mountain West Conference honors during the 2012 and 2013 seasons, which eventually helped lead the Aztecs to their first Mountain West Conference Championship in 2015. She is undoubtedly one of the world's greatest golfers, but she couldn't qualify for the Ladies Professional Golf Association back in 2016. Later that year, she decided to retire from golf.
Nonetheless, despite her minor setback as an athlete, she is still one of the wealthiest athletes out there. Her multiple partnerships and brand deals with various athletic companies such as 18Birdies and Octagon were significant contributors to her ever-growing net worth of around $1 million. Her growing investments are pretty commendable.
BECKY LYNCH
WRESTLING
NET WORTH: $4 MILLION

This red-headed professional wrestler from the Republic of Ireland is, to her credit, one of the wealthiest athletes in the world. Becky Lynch was born and raised in the city of Limerick. She gained interest in wrestling back in 2002 as she began attending classes at a wrestling school run by Finn Balor, a popular wrestler signed to the World Wrestling Entertainment (WWE). From 2005 to 2006, Becky was able to complete her independent circuit. A few years later, in 2013, she signed with WWE developmental territory NXT. She competed until she made her official debut for the WWE, which happened two years later after she was signed. Becky continued to rise to fame, acquiring an enormous amount of fortune and still counting.
Now, this superstar is not just the most famous woman wrestler in the world; she is also the face of WWE. It is no wonder that her net worth is already at $4 million. She also made the inaugural SmackDown Women's Champion. Not only did her career take off, but she is also having a successful relationship with Seth Rollins, who is one of the biggest names in the industry.
SHELINA ZADORSKY
SOCCER
NET WORTH: $1 MILLION

Bronze medal-winning team member in the 2016 Rio Olympics, Shelina Zadorsky, is a famous soccer player known to be one of the wealthiest athletes out there with a whopping net worth of $1 million as of 2019. From her national team alone, Shelina is already earning around $40 thousand every year. Moreover, she's also been actively involved in club games, making her one of the most experienced players out there. Her salary is up to $50 thousand a year from the club alone, but if you were to include her bonuses and her incentives, her salary reaches up to $100 thousand yearly. If you think that isn't jaw-dropping enough, wait till you hear about her great endorsement deals that were also huge contributors to her ever-growing fortune. Nike is one of the world's biggest sports companies, and they pay her a generous amount of money in exchange for her endorsement. With all that said, she must have a lot of investments as a young and rising athlete.
This professional Canadian soccer player is currently playing for the Orlando Pride of the National Women Soccer League. The world cup squad of the Canada Women National Soccer Team is also blessed to have her join the team.
EMMA CORBURN
TRACK AND FIELD
NET WORTH: $5.5 MILLION

This 28-year-old athlete has acquired most of her self-made fortune by being one of the world's most successful runners. She is a middle-distance runner known for setting a jaw-dropping record in the 3,000-meter steeplechase in the Olympic Games back in 2016. This was because she has constantly been winning the United States National Championship in the 3,000-meter steeplechase from 2011 to 2016. If that isn't impressive enough, I don't know what is. While this unstoppable athlete was acquiring her college degree at the University of Colorado in 2010, she was able to win the Pac-12 steeplechase title when she was in her sophomore year, finishing second in the National Collegiate Athletic Association championships.
As her career took off successfully in the world of sports, this sought-after runner got the privilege to be an endorser of one of the biggest sports companies in the world. She has an exclusive sponsorship deal with Nike, and she wears the brand as a badge of honor whenever she's in a competition.
JULIE ERTZ
SOCCER
NET WORTH: $3 MILLION

American soccer player Julie Beth Ertz was born in Mesa, Arizona, in April 1992. She spent her entire college life playing for the Santa Clara Broncos while she was finishing up her degree; she was able to appear at 79 games and score a total of 31 goals. Soon, Julie represented the United States of America in international competition at almost all levels, including the following, under-15, under-18, under-20, under-23, and senior level. This renowned soccer player has even reached the World Cup final. Her skills and talent are genuinely amazing, earning her a spot at the FIFA Women's World Cup All-Star Team. By the year 2020, she has made more than 100 appearances for the national side — truly remarkable.
In 2020, her credit reports were astonishing. Apart from her staggering net worth of $3 million, combined with her husband, Zach Ertz's net worth of $79 million, this family can just sit back and relax anytime now.
SALLY FITZGIBBONS
SURFER
NET WORTH: $1 MILLION

Australian professional surfer Sally Fitzgibbons is conquering the world of beach sports one great wave at a time. This amazing island girl became a part of the World Surf League World Tour from 2009 to 2013. Like many incredible athletes, she started young. Her early teenage years were all for her love of riding the waves, as she began professionally learning how to do so. She ranked 6th in the Women's Championship Tour back in 2018. She was able to succeed with 13 heat wins and an average 12.49 heat score.
Sally has an estimated net worth of $1 million as of 2019, and she earned most of it through surfing. Every year she makes at least $416,400 just from competing. She has sponsorship deals with numerous big brands like Samsung, Under Armour, JS Surfboards, Red Bull, and Coco Joy, to mention a few. This surfer even put one of her investments, her Minnamurra home, on the market for a jaw-dropping $1 million.
CAMILA GIORGI
TENNIS
NET WORTH: $4 MILLION

Italian tennis star Camila Giorgi is one of the wealthiest athletes in the world. Born on December 30, 1990, this young player is known for her aggressive and hard-hitting style. All her life, she has been playing tennis, and she was only five years old when she started. Her first trainer was her very own father, Sergio Giorgi, who is still her coach to this very day. Being one of the most powerful flat hitters, she won over former World Number one, Maria Sharapova, in one Women's Tennis Association tournament.
Camila's hard work has paid off, and as of 2021, her net worth is up to $4,089,957, to be exact. These earnings are from her Women's Tennis Association Tour and her endorsement deals and sponsorships. She even started a business venture with her mom when she put some investment money on her very own tennis clothing line. This impressive star is not only a world-class athlete but an entrepreneur as well.
HILARY KNIGHT
ICE HOCKEY
NET WORTH: $ 1 MILLION

Hilary Knight etched her name on the ice when she and her family made the big move to Chicago. She was determined at the early age of five to be playing ice hockey in the Olympics. Fifteen years after, she was the youngest member of Team USA at the 2010 Vancouver Winter Olympics. After four years, Knight, who is now twenty-four years old, once again joined Team USA in the 2014 Sochi Winter Olympics. She won a silver medal in both years. Her passion for the game and her perseverance as an athlete paid off in 2018. Knight and her team finally snagged their very own gold medal at the Pyeongchang Winter Olympics. This makes her a three-time Olympic medalist.
Before her achievements, Knight competed for the University of Wisconsin while also working on her college degree. Her years as a competitive athlete paid off. Her running net worth as of 2021 is estimated to be $1 million.
JAQUELINE CARVALHO
VOLLEYBALL
NET WORTH: $1.5 MILLION

Jaqueline Carvalho first explored her passion for volleyball at the age of 13 with Sporting Recife. But she began her athletic career in 2002 with the Gremio de Volei Osasco club. Following this, Carvalho soon went on to snag various awards in volleyball, including a World Club Championship title and four South American Club Championships. Her athletic prowess opened doors for her to join the Brazilian national team. Together, they traveled to Japan to compete in the World Grand Prix and later came home with gold medals in hand. In the 2008 Beijing Summer Olympics, Carvalho and her team once again emerged victoriously. They followed up on this win four years later by bringing home the gold in the 2012 London Olympics.
Thanks to her successful career, Carvalho is reaping the fruits of her labor. Her running net worth as of 2021 is estimated to be $1.5 million. She gets all the credit after years of training and competition.
ALY RAISMAN
GYMNASTICS
NET WORTH: $4 MILLION

Aly Raisman made her competitive start in gymnastics in 2009. She competed in San Diego and placed tenth overall. Concurrent to this, she trained intensively and made investments of her time for the 2012 London Summer Olympics. Later in San Diego, she competed in numerous events, became officially professional, and was captain of the 2012 U.S. women's Olympic gymnastics team. During the 2012 London Olympics, her team garnered Gold medals in team all-around and floor exercise. While under her captainship, the team replicated their success in the 2016 Rio Olympics, becoming the number one team in women's gymnastics.
Due to her team's performance during the two Olympics, the team members, especially Raisman, became household names. Raisman herself was among the most decorated Olympic gymnasts in American history. As of 2021, Raisman is worth $4 million, mostly from her career earnings, and is retired from gymnastics since 2020.
BROOKE MAYO
MIXED MARTIAL ARTS (MMA)
NET WORTH: $1 MILLION

Professional mixed martial arts fighter Brooke Mayo is one tough girl to mess around with. She chose to follow her passion and pursue a career in MMA instead of getting a college degree. During her debut in the ring, Mayo made a great impression. She faced fellow fighter Brietta Carpenter and came out victorious from the fight. She followed this with a knockout finish during her battle with Anntonnette Bernal, imprinting her name among undisputed MMA fighters. She transitioned to compete in the Bellator's professional level and was later dubbed 'The Bully' in the world of MMA. Her choice of fighting style is Jiu-jitsu.
Mayo's impressive fighting stats are significantly due to her tireless passion and unwavering perseverance. Her MMA career has accumulated for her an estimated net worth of $1 million. We're not sure when her next fight will be, but suffice to say we can't wait.
JENNIE FINCH
SOFTBALL
NET WORTH: $1.5 MILLION

Jennie Finch made her start in softball in 1999while pursuing a communications degree at the University of Arizona. While having modest performances during her first two years, her third year as a junior led to her becoming Pitcher of the Year in 2001. She was awarded the Honda Sports Softball Player of the Year. After graduating, her next major play was in the 2004 Summer Olympics in Athens. With her help, the team went on to win a Gold medal. She then pitched for the Chicago Bandits and eventually became one of its greatest players.
Her dominance in the sport became an inspiration for aspiring women to become softball players. She eventually retired from the sport in 2010 to focus on her family. As of 2021, her net worth is $1.5 million, mostly from her career earnings and sponsorship deals.
JENNIFER LACY
BASKETBALL
NET WORTH: $1-5 MILLION

Standing at a towering height of six feet and three inches, Jennifer Lacy is a force to be reckoned with. It seems like athletic genes run in her family as her father used to be a professional baseball player. She played college basketball for Pepperdine University's Waves team while pursuing a degree at the same time. By 2006, Lacy became the first West Coast Conference player to make it in the Women's National Basketball Association. She signed with the Phoenix Mercury and was one of the top rookies as far as field goal percentage. She later moved to the Atlanta Dream from 2008 to 2009 and became team captain during her first year with the team.
Lacy has been with the Tulsa Shock since 2010. So far, her net worth is estimated to be around $1-5 million. There seems to be no sign that the basketball player will be stopping her rise anytime soon.
MARTA MENEGATTI
BEACH VOLLEYBALL
NET WORTH: $1.5 MILLION

Known to be a fierce defender, Marta Menegatti made her professional start in beach volleyball in 2006. She joined the FIVB World Tour for the first time in 2009. She, along with her teammate Greta Cicolari, got the first podium in that competition in 2010. In 2011, she won the European Beach Volleyball Championships, along with Cicolari, and was dubbed the Most Improved Player during her participation in that year's FIVB World Tour. In 2012, she achieved her highest world ranking in beach volleyball at number 4. In 2015, she finally got her first World Tour title, with Viktoria Orsi Toth as her team partner. Their lineup got another title in 2018 in Sochi, even with a well-publicized slump after the 2016 Rio Olympics.
Currently, Menegatti is worth $1.5 million, mostly from her career earnings and her sponsorship deals with Mikasa, Oakley, and Adidas.
ELLEN HOOG
FIELD HOCKEY
NET WORTH: $3 MILLION

Ellen Hoog began her career in field hockey at the age of 7. She made her debut for Dutch club SCHC and became a member of her country's women's field hockey team in 2004. She proved to be a formidable midfielder when she helped the team win the European Hockey Championship in Dublin in 2005 and eventually, the Women's Hockey World Cup in 2006. She became a pivotal player for the Dutch women's field hockey team for the Summer Olympics. During her membership in the Olympic team, the Netherlands won two Gold medals in women's field hockey in 2008 and 2012. Aside from that, she also won the 2014 Women's Hockey World Map and was named Best Player that year. It seemed that the Dutch's investments in field hockey paid off.
Hoog eventually retired from international field hockey in 2016 and from field hockey altogether in 2017. Currently, she is worth $3 million, mostly from her career earnings and sponsorship deals.
LAUREN SESSELMANN
FOOTBALL
NET WORTH: $1 MILLION

Lauren Sesselmann made her start in football during high school at Notre Dame Academy. When she pursued a college degree at Purdue University, she also joined the school's football team and was able to set various records at the time. After her collegiate years, Sesselmann moved on to the big leagues, joining teams such as the F.C. Indiana, Chicago Red Starters, Sky Blue FC, Atlanta Beat, and FC Kansas City. The football star entered the international scene after joining the Canadian national team in 2010. Together with her team, she snagged the gold in the 2011 Guadalajara Pan American Games. They also competed in the 2012 London Olympics and won a bronze medal.
Sesselmann credits her passion for sports as the driving force behind her choice to pass on her soccer knowledge to the next generation of pros after her retirement. The professional soccer player's running net worth is around $1 million.
ALANA BLANCHARD
SURFING
NET WORTH: $2 MILLION

Alana Blanchard began her surfing career at the early age of four years old. She started to join competitions five years later. At the age of 15, she won the T&C Women's Pipeline Championship in the shortboard category. Subsequent championships under her name include the Cholo's Women Pipeline Pro and the Rip Curl Pro Junior. She started to become a professional in 2009, with her first participation on the ASP World Tour. She was an on-and-off participant in the Championship Tour. As of 2019, she participated in the year's Tour as a wildcard participant.
While partially active on the professional scene, she became well-known on social media. Her social media investments, mainly on Instagram, made her among the most famous athletes online. As of 2021, she has a net worth of $2 million, mainly through her sponsorship deals and career earnings.
SAGE ERICKSON
SURFING
NET WORTH: EST $100,000 to $1MILLION

Sage Erickson is an eight-year World Surf League Championship Tour veteran and is considered one of the most well-known female surfers globally. She picked up the sport while flipping between the waves of Southern California and Hawaii during her younger years. She fell in love with it for five years before returning to California with her mother and making the historical points of Santa Barbara her new home. She entered the Championship Tour in 2012 after a strong novice and pro junior career. In 2017, she won the Vans U.S. Open of Surfing for the first time and placed in the top ten for the second year in a row.
Her enthusiasm soared after repeating the feat in 2017 and claiming the long-awaited victory, but her triumph was fleeting. Many speculated that Erickson might focus on her other passions, such as fashion and free surfing, but she continued to prove otherwise. With her career investments and fame, she marched her way into the CT for 2020 after winning two Q.S. tournaments. It seems like there is no way but up for Sage.
ELENA DELLE DONNE
BASKETBALL
NET WORTH: $400,000

Many names come to mind when discussing women and sports. Elena Delle Donne, who has been good at writing her signature in golden letters, is one of the many names on the roster. Donne has been a successful women's basketball player since 2013 after she was chosen second overall in the WNBA draft by the Chicago Sky. She was the 2015 WNBA MVP and the 2016 Olympic gold medalist for the United States women's basketball team. Elena also manages De11eDonne Academy, a year-round basketball camp where she teaches and trains young women aged seven to eighteen.
Donne is a vital member of the Chicago Sky and one of the highest-paid WNBA players, as per her current market value. With her extreme popularity, her career investments and net worth have remained stable over the years. We won't be even surprised if that figure will continue to rise in the upcoming years.
BLAIR O'Neal
GOLF
NET WORTH: $6MILLION

While most sports boast of men, golf still holds a degree of popularity for its women players. Unlike other girls playing dolls during their childhood, Blair O'Neal has clubs and treats the golf course as her playground. That was the beginning of Blair's golf career, which spanned her entire college life. O'Neal played for the American Junior Golf Association and won several titles under her belt.
O'Neal supplemented her income by modeling. Blair also posed in various runway fashion shows and was featured in several ads and catalogs thanks to her ideal physique. She decided to revive her golf career and started taking part in mini-tours to ease herself back into the clubs. She was brought on board by the Golf Channel and won Big Break: Dominican Republic in 2010. Her television appearances helped her recover her LGPA Tour card and gave her financial security. After a few stints on the track, O'Neal switched to the media industry and became a regular on the Golf Channel. The star had to overcome the ups and downs of trying to make it in professional golf, yet she never ceases to astound us, both on and off the field.
ROBIN BONE
POLE VAULT
NET WORTH: UNDISCLOSED

The internet has been consumed with women's pole vaulting. Unlike many others, the sport requires an exceptional degree of athleticism and courage. Meet Canadian pole vaulter Robin Bone, for instance. The Toronto native competed in gymnastics for 13 years in Connecticut, winning 15 State Championship gold medals before sustaining a career-ending fracture in 2009. She could return to gymnastics safely, but she followed her coach's advice and switched to track and field. Robin now vaults while wearing a helmet, making her the only vaulter in Canada who does so.
She is a three-time OUA Gold Medalist, two-time CIS National Gold Medalist, and holds the CIS National Record with a jump of 4.36 meters. She proved to everyone that the helmet has little impact on her physical prowess. Robin is more than a pole-vaulting teen. She is fearless, zealous, and inspiring. Perhaps most significantly, she is unclassifiable.
CANDACE PARKER
BASKETBALL
NET WORTH: $5 MILLION

Candace Parker is one of the most proficient basketball players globally, having excelled at every degree. Growing up with a basketball lineage, she started her ball journey at a very young age. Parker played for USA Basketball for a decade achieving several accomplishments along the way. She was a two-time WNBA MVP for Los Angeles Sparks and helped USA Teams gain nine gold medals. Parker is more than a basketball player; she is an inspiration to everyone she meets.
Given Candace's stellar track record, she is indeed well compensated. The catch is that she is making a hefty amount outside of the U.S. Parker is the star player for the Russian team UMMC Ekaterinburg. On top of this, Candace also earns about $3 million in endorsements per year.
With this, Candace earns more than even the highest-paid male basketball players and is also the highest-paid WNBA player at the moment.
ANTONIJA SANDRIC
BASKETBALL
NET WORTH: EST $100K to $1MILLION

Antonija Sandric participated in various sports as a child, but she was drawn to basketball by her older sister. Antonija started playing the game, and she hasn't looked back since. She began her professional career in 2005 and was named "Miss Mediterranean" while representing her country at the Mediterranean Games. Her team also finished fifth in the 2011 EuroBasket Women's tournament and tenth in the 2012 Summer Olympics.
The skilled basketball star has been professionally playing for nearly 14 years, and it is expected that she has amassed a significant sum while representing her clubs and nations. Although she has handled compliments on her appearance with grace, she has turned down many modeling offers and focuses on bettering her investments. With her continuous work on the court, we will not be surprised if she is hailed as one of the wealthiest athletes to date.
ANASTASIA ASHLEY
SURFING
NET WORTH: $3 MILLION

Waves are some of the most volatile and wild phenomena on the planet. Even if they appear happy and peaceful, waves can be risky, particularly for those with a weak heart. On the other hand, Anastasia Ashley has been shredding and taming those waves with her movement and body power. Ashley began surfing at a young age and look at her now, making a name for herself in the surfing community. She has won several accolades under her belt and was placed 59th in the 2014 Women's Qualification Series.
Her abilities aren't restricted to the ocean. Anastasia, to her credit, not only shreds the waves on her surfboard, but she even dominates it in the magazines. She also launched her jewelry line, Gypsy Jet Set. Anastasia continues to surf and compete in major events around the world, in addition to her side work. She has achieved fame and fortune due to her long career, which has been marked by success.
SKYLAR DIGGINS
BASKETBALL
NET WORTH: $400,000

Skylar Diggins had figured out how to get people's attention and quickly became a massive star in court. Skylar was included in the Women's National Basketball Association (WNBA) All-Star team four times and the All-WNBA First Team twice. Skylar is undeniably one of the best athletes in the WNBA, making the list of 30 Under 30 – Sports 2019. She was also appointed the WNBA's Most Improved Player in 2014.
Diggins has one of the highest salaries in the league. Skylar was signed by the Phoenix Mercury for four years in February 2020 under the WNBA's revised collective bargaining agreement, which will pay her a base salary of $215,000. Diggins has sponsorship deals in addition to her income. She became the first female athlete to contract with Roc Nation Sports and has worked with brands like Nike, Puma, and BodyArmor. She continues to soar high with her fame, investments, and fortune.
HOPE SOLO
SOCCER
NET WORTH: $3 MILLION

Hope Solo established herself as one of the world's best goalkeepers by assisting the United States women's soccer team to win two Olympic gold medals. Solo, to her credit, helped the United States win the FIFA Women's World Cup in 2015 with a near-record output. She continued to mark her fame and showcase her prowess during the United States women's team's victorious run to the 2015 World Cup championship. Solo received her 200th career cap in an early advantage over France at the 2016 Rio Olympics. Hope had recently played in the National Women's Soccer League with Seattle Reign F.C., the top women's soccer league in the United States.
Her good fortune stems from her work as a professional athlete. Her professional soccer career, associated sponsorship, and worldwide fame led to openings such as a performance on Dancing with the Stars in 2011. All of these accomplishments gave her a steady income and a nice nest egg for her post-soccer days.
ANNA FENNINGER
SKIING
NET WORTH: $100K to $5MILLION

Anna Fenninger is an Olympic gold medalist and World Cup alpine ski racer from Austria. She is the 2014 World Cup ultimate winner, having won in March of that year. She began participating in all five alpine categories in January 2012 but excluded slalom. Her first significant achievement was winning the world championship in 2011, despite never winning a World Cup event. Fenninger earned her first Olympic gold in the super-G at the 2014 Winter Olympics. To top it all, she has also won the World Cup overall and giant slalom tournament at the end of the season.
Austrian skiing's top female earner combines athletic investments with a high-profile picture. Anna is the face of ads in Austria, with a slew of endorsements. Even though Anna was entirely out of commission for the past years, she could amass a sizable fortune. She has accumulated a massive net worth as a result of her endorsement agreements. We cannot wait for her triumphant return to her heyday.
ANNIE MIST THORISDOTTIR
CROSSFIT
NET WORTH: $200,000

Annie Thorisdottir is a seven-time CrossFit Games pro and two-time CrossFit Games champ. She has been on the podium four times in those competitions, finishing second in 2010 and 2014, adding to her championship wins. First noticed at the 2009 CrossFit Games, Annie competed with a bright smile and has been praised for her positive mindset throughout her career. Thorisdottir is often referred to as Thor's Daughter because of her physical prowess and name.
Over the last ten years, Annie has been one of the most dominant athletes in the sport. She's one of the few to have persevered through many eras of the sport's growth. Thorisdottir continues to be a prolific CrossFit competitor and has gained a variety of supporters competing regularly. The former gymnast continues to add to her investments and is currently one of CrossFit Reykjavik's co-owners.
ASTRID KUMBERNUSS
SHOT PUT AND DISCUS THROW
NET WORTH: EST $150,000- $350,000

Astrid Kumbernuss, a former German professional shot putter and discus thrower, was born on February 5, 1970 in Grevesmühlen, Mecklenburg-Vorpommern. Her professional career began with the S.C. Neubrandenburg sports club. Her most notable investments include accolades under her belt, like World Athletics Championships and winning in the Summer Olympics in Atlanta. To top it all, she was named Athlete of the Year in 1997. Astrid gave birth to her son Philip in 1998 and left her sporting career in 2005.
Her estimated net worth is increasing enormously, according to sources. Celebrities never reveal their true net worth, as you already know. However, you can be confident that the actual number is significantly higher than our estimate. Her primary occupation as a rower has brought her a great deal of money. With that amount, she is undoubtedly considered one of the wealthiest female athletes in the world.
BETTY CUTHBERT
SPRINT
NET WORTH: UNDISCLOSED

Betty Cuthbert will be remembered as the Golden Girl of the 1956 Melbourne Olympic Games, where she won three gold medals in sprinting and captured the nation's admiration. At the age of 17, she competed in a race that indicated she was ready for something. She broke the world record for the 200-meter dash in 23.2 seconds, much to everyone's surprise. Her outstanding results, however, did not imply that she was fully prepared for the Olympics. Betty chose to focus on her Olympic trials after a brief period. She earned both the 100 and 200-meter dashes and began to carve her degree.
Cuthbert competed in the 1956 Melbourne Olympics, setting a new world record in the 100 meters run with 11.4 seconds. She was awarded a gold medal and competed in the 200-meter dash, which she easily won. Betty earned the Golden Girl moniker after winning another gold medal in the four-by-100-meter relay for Australia. In 1958, she competed in the Commonwealth Games in Cardiff, where she received a silver medal. Without a doubt, she was able to attend various national competitions, which enhanced her fortune.
CLAUDIA PECHSTEIN
SPEED SKATING
NET WORTH: EST $1.1 MILLION

Claudia Pechstein is the most prolific speedskater in history. With nine Olympic medals to her name, it seems like she's far from over. To her credit, the Berlin native earned her first Olympic bronze medal at the Albertville Winter Games. Since then, she has competed in four more Olympic Games, winning eight more titles, including five golds. Pechstein also dominated the 3/5k World Cup three years in a row, totaling 32 World Cup victories. Despite missing the German Championships, for instance, she won six all-around titles and seven distance awards.
Of course, not everything is a win, but her ups and downs seem to have fueled her determination. Claudia is reportedly one of Germany's richest speed skaters, and her primary source of income is as a professional skater. Indeed, she is a legend when it comes to performing on the ice.
DAFNE SCHIPPERS
SPRINT
NET WORTH: EST $100,000 to $1MILLION

Dafne Schippers is a track and field athlete from the Netherlands. She mainly competes in sprints, having entered the heptathlon. To her credit, she became the World Champion twice and was second in the 200 meters at the 2016 Summer Olympics. With 21.63 seconds, Schippers retained the European title in the 200 m and was the third-fastest woman of all time in the event. Dafne also made a name for herself after winning gold medals at the 2010 World Junior Athletics Championships and the 2011 European Athletics Junior Championships. She also earned bronze in the 4,100 meters relay with her teammates at the 2010 World Junior Championships.
Her performance at the 2014 European Athletics Championships sparked debate about her career and whether she should concentrate on sprinting or pursue a career as a heptathlete. Whatever track she chooses to be involved in, we are sure that she'll do perfectly fine and be stable with her amassed wealth.
FANNY BLANKERS-KOEN
TRACK AND FIELD
NET WORTH: $5 MILLION

Francina Elsje Blankers-Koen, also known as Fanny, is a Dutch track and field athlete who was born in Baarn, Netherlands on April 26, 1918. She would have been 102 years old today had she been alive. Fanny is famous for winning four gold medals in the Summer Olympic gold medals in London back in 1948. This was the reason she got chosen to be the captain of the Dutch female track and field team. In 1999, the International Association of Athletics Federation named Fanny the Female Athlete of the Century. This does not come as a surprise given the fact she grew up very talented and skilled in sports such as fencing, gymnastics, tennis, swimming, and — the sport she loved the most — running. She was only 17 years old when she first competed back in 1935. Later in life as she became a wife and a mother she continued to excel in track and field, hence she was nicknamed, The Flying Housewife.
Before she passed on at the age of 85, Fanny had a net worth that was estimated to be around $1 million to $5 million, which meant that to this day her family must be benefiting from all of her investments.
GABRIELA SOUKALOVÁ
BIATHLETE
NET WORTH: $5 MILLION

From the Czech Republic, Gabriela Soukalvá made herself known to the world as one of the most successful and wealthiest biathletes, and she is only 29 years old. Gabriela pursued a career in Biathlon and started training for it in 2005, and by 2007 she got accepted onto the Czech national team. If you think that isn't fast enough, she already joined the Biathlon Junior World Championship in 2008. Her success was remarkable, and she won multiple silver medals in the mixed relay and the 12.5-kilometer mass start at the Winter Olympics that was held in Sochi back in 2014. A year later, she entered the Biathlon World Cup and became the winner of the mixed relay event, bringing home the Crystal Globe trophy.
As a rising athlete whose career is growing it is fair to say that her net worth has been significantly growing as well — she now has an estimated net worth of $5 million, although her annual salary is yet to be disclosed, most of her fortune and investments come from being a biathlete.
GEORGETA DAMIAN
ROWING
NET WORTH: $20 MILLION

This five-time Olympic gold medalist who was born in April 1976 at the city of Botosani, rowed in the Romanian Women's team that eventually won the World Rowing Championships from the years 1997, 1998, and 1999. By the year 2000, she was able to win the Women's pairs at the Summer Olympics. Georgeta kept winning every year, but her biggest wins were during the years 2001 and 2002 when she won the World Championship in the pairs. She gained a lot of recognition as one of the best in the sport. Luckily she also got married to a fellow Romanian rower, Valeriu Andraunche. They tied the knot in 2006.
As of 2021, her standing net worth is a whopping $20 million. She must have a great credit score. Her fortune is no doubt being enjoyed by her family.
HOLLY HOLM
MIXED MARTIAL ARTS
NET WORTH: $4 MILLION

Holly Rene Holm is a mixed martial artist, boxer, and kickboxer who used to compete in the Ultimate Fighting Championship (UFC). This former UFC Women's Bantamweight Champion is still one of the most respected in the field, not to mention one of the wealthiest. She is also the first and only fighter to hold a UFC title and a world boxing title. Growing up she already knew she was destined for sports. However, she was a lot more interested in soccer and gymnastics. She was also fond of water sports such as swimming and diving. When she turned 16 that's when Holly decided to pursue a career in boxing and kickboxing.
Holly was taking up her college degree at the University of New Mexico when she met her former husband, Jeff Kirkpatrick. She is now having the time of her life with her net worth of $4 million.
JENNY THOMPSON
SWIMMER
NET WORTH: $1 MILLION

Jenny Elisabeth Thompson is one of the richest swimmers in history. This true American has gotten numerous awards from the Summer Olympics of 1992, 1996, 2000, and 2004. That's over 12 medals, 8 of which were gold. She was quite the competition once submerged underwater — she is just a natural-born swimmer. Throughout the course of her career as a swimmer, she became the United States of America Swimmer of the Year twice, in 1993 and 1998.
This amazing swimmer didn't only thrive in the world of sports, she also went to Columbia University for her college degree where she became a medical student. Jenny was practically born to swim, in fact, she was able to learn how to swim before learning how to walk. Her mother was her number one motivator who was determined to have Jenny be an expert in this sport that she had the entire family move to Dover, New Hampshire, where Jenny began swimming for the Seacoast Swimming Association. Due to her family's unwavering support, she became the youngest United States gold medal swimmer at the tender age of 14. Now she is one of the richest athletes in the world.
JULIANA SILVA
BEACH VOLLEYBALL
NET WORTH: $3 MILLION

When the sun is out, you know where to find the gorgeous volleyball player, Juliana Felisberta da Silva — that's right, the beach. She is not out there sunbathing with a refreshing drink on one hand, no, she is out there tirelessly training six hours a day to be the best beach volleyball players in the world. At the Beach Volleyball World Championships which was held in Berlin in 2005, and the same event in 2009 held in Stavanger, Norway won the silver medal twice. She finally won the gold medal at the 2011 Beach Volleyball World Championships.
This Brazilian athlete was born on July 22, 1983. As a child, she wasn't too keen on sports. Like every kid in middle school, she hated her physical education class, but she did enjoy indoor volleyball which eventually sparked her interest in beach volleyball. Now, here she is, enjoying the perks of being an incredible sportsperson. She's enjoying all the investments that fame and fortune had brought her.
KELLY CLARK
SNOWBOARDING
NET WORTH: $1.5 MILLION

Nobody can rock at a winter sport more than Kelly Clark. She is known for her signature 1080. This American professional snowboarder took the Winter Olympics by storm when she won halfpipe gold back in 2002. Kelly was born in the city of Newport, Rhode Island. In 1999, at the age of 16, Kelly started joining competitions, and a year later she became a member of the United States Snowboard team. While she was taking up a degree at the Mount Snow Academy in Vermont she was also training for competitive snowboarding. Kelly received the Best Female Action Sports Athlete ESPY Award back in 2015 for her jaw-dropping skills as a snowboarder.
Kelly is now one of the wealthiest athletes in the world, with an estimated net worth of $1.5 million. She established the Kelly Clark Foundation back in 2010.
KIM GEVAERT
SPRINT
NET WORTH: $5.5 MILLION

This former Olympic sprint champion from Belgium comes from a family that is well into the sport as well. Her brother Marlon competed in the sprint at the national level in the country before moving to New Zealand to become a national sprint coach. One of her most notable achievements includes her winning second place at the 2004 International Association of Athletics Federations World Indoor Championships in Athletics, which was the closest she ever got to a world title. In 2006 she competed at the European Championships and won the 100 meter competition in just 11.06 seconds. Kim is the first woman to ever win the sprint double since 1994 and was the first Belgian to win a gold medal at the European Championships in the last 35 years.
This impressive athlete is now married to fellow athlete and long-time boyfriend, Djeke Mambo, who was also born and raised in Leuven, Belgium. She shares one beautiful daughter and two handsome sons with her husband. With a net worth of $5.5 million, this family is enjoying the perks that come with being extremely wealthy — their credit score must be pretty great.
KIRA WALKENHORST
BEACH VOLLEYBALL
NET WORTH: $8 MILLION

Germany is, to a huge degree, so lucky to have had such an amazing athlete who brought so much pride to the country. Kira Katarina Walkenhorst is a former beach volleyball player who was well-known for her impeccable skills as a blocker. She comes from a family that's into sports — in fact, two of her siblings pursued a career in beach volleyball. Her older brother, Alexander Walkenhorst, and her younger sister, Pia Walkenhorst, are both professional athletes. The 30-year-old superstar took the 2016 Summer Olympics by storm as she brought the gold medal home with her. Over the succeeding years, 2015 and 2016, she played alongside Laura Ludwig and they won gold medals for those events.
2016 was the year she showed off her skills as a beach volleyball player at the World Tour Finals in Toronto. As her career took off, bringing her fame and fortune, she was able to accumulate an $8 million net worth.
LIDIYA SKOBLIKOVA
SPEED SKATING
NET WORTH: $3 MILLION

To this day, Lidiya Pavlovna Skoblikova is still one of the wealthiest Speed Skaters in the Soviet Union. She was the one who represented the USSR Olympic team for the Olympic Winter Games in 1960, 1964, and 1968. She won six gold medals from this endeavor alone. She also dominated the World Championships as she took home 25 gold medals, giving so much pride to her beloved country. In 1960 and 1964, she was one of the most awaited athletes at the Winter Olympics. She had people at the edge of their seats waiting for her to wow them.
Her primary source of income is from her being a professional at speed skating. She also had a couple of business ventures that aided her ever-growing wealth. Her credit report must be impeccable. At 82 years old this lady is still very active, and it's not surprising since she was a former professional athlete.
LUDMILLA TOURISCHEVA
GYMNASTICS
NET WORTH: $220 MILLION

If you were a huge fan of gymnastics around the 1960s to the 1970s there is no way you could have missed Ludmilla Tourisheva. Not only did she take gymnastics to a whole new level, she also dominated every major international competition of the sport from 1970 to 1974, winning all rounds at the World Championships during those years. Apart from her perfect formations, she was also known for hyper-focusing and staying extremely calm during competitions, which was such a huge help in paving the way for her success — it is, after all, all about attitude and discipline.
Being a great sportswoman allowed her to marry an athlete who was just as good as her. She tied the knot with the two-time Olympic champion in sprinting, Valeriy Borzov. After she retired from being a world-class gymnast, she became a senior executive at a leading infrastructure investment company.
MARIANNE VOS
CYCLING
NET WORTH: $116 MILLION

Marianne Vos is a Dutch cyclist who rides for the Union Cycliste Internationale Women's Continental Team, Team Jumbo-Visma. At the age of 19, she won the Junior European and World Championship in road racing and became the World Champion in road racing and cyclo-cross. Marianne is truly one of a kind when it came to cycling. Like many athletes, she started her career at a very early age. She was just six years old when she realized she wanted to be a cyclist, inspired by her older brother who was already an expert at the sport. As expected, she went on to train with her brother's team, but she wasn't allowed to participate in any of the races just yet. She started cyclo-cross during the winter, which went pretty well because by the time she turned 8 she already started racing.
Due to the fame and fortune that her career in sports brought her, she decided to give back. Marianne is currently the ambassadress for the Jeugdsportfonds charity that aids children in poor families who are interested and are very much willing to join sporting clubs. This is her way of making an investment in future generations.
MARIT BJØRGEN
SKIING
NET WORTH: $3.5 MILLION

Marit Bjørgen is one of the best cross-country skiers in the world. She ranked first in the all-time Cross-Country World Cup with 114 individual wins. This Norwegian superstar took the Winter Olympics by storm and earned numerous awards — five medals, to be exact, three of which were gold. This five-time Olympian is truly the best, and she proved this at the 2018 Pyeongchang Games where she brought her total wins up to fifteen — that was the most medals any athlete got at the Winter Olympics at the time.
Marit is in a long-term relationship with Fred Lundberg, who is also a sportsman. He was a former Olympic Champion in the Nordic Combined back in Oslo. After she announced her retirement in 2018 she gave birth to her son just a year after. This little family is now enjoying Marit and her partner's net worth, which is an extremely large sum, all credit to their amazing careers.
MESERET DEFAR
LONG-DISTANCE RUNNING
NET WORTH: $8 MILLION

This Ethiopian superstar dominated the world of long-distance running. Winning top-tier medals at international competitions such as the Olympics. Meseret Defar went as far as breaking the world record for the event in 2006 — and breaking it again in 2007.
Moreover, she is the only woman who was able to finish a two-mile run in less than nine minutes — what an absolute pro. This feat was record-breaking, by 11 seconds to be exact. This famous runner has a very distinctive style when to comes to running; she would often stay close to the front at the beginning of the match, without taking the lead. But when there are about 200 meters left, she'd make a go for it and eventually take the lead. Meseret is one of the wealthiest athletes in the world with an estimated net worth of $8 million. She must have an outstanding credit score.
MINNA KAUPPI
ORIENTEERING
NET WORTH: $4 MILLION

Orienteering is a one-of-a-kind sport that requires navigational skills using a map and a compass for point-to-point navigation. It is usually done over unusual terrain. This group sport is something Minna Kauppi is extremely good at. This orienteer was born in November 1982 at Asikkala, a small town in Finland.
Her amazing skills in orienteering paved the way to a successful career in the sport, turning her into a World Champion nine times already — not to mention the five gold medals she was able to win from relays. Minna helped her Finnish club, Asikkalan Raikas, to a victorious win at the 2007 Venla relay. Thanks to her career in orienteering, her net worth is now estimated to be around $4 million. Her overflowing achievements aside, she is also reportedly being paid an annual salary.
POLINA ASTAKHOVA
GYMNASTICS
NET WORTH: $1 MILLION

Polina Astakhova and her team earned the gold medal in the 1956, 1960, and 1964 Olympic Games — it was an achievement she shared with Larysa Latynina. They received credit as the first gymnasts to be part of three gold medal-winning teams. Astakhova also won gold in the parallel bars competition and finished third in the individual all-around in both 1960 and 1964. In 1960 and 1964, she won silver medals in the floor exercises, and her final Olympic medal count was 10 medals, of which five were gold, three silver, and two bronze.
Astakhova was born in the Ukrainian SSR on Oct. 30, 1936. During the Second World War, her family relocated several times and ended up in the polar town of Severouralske. There Polina was afflicted with tuberculosis. Doctors suggested that she move to a warmer area, and her family went to Donetsk. Polina began gymnastics at the age of 13 and was trained by Vladimir Smirnov.
REBECCA ADLINGTON
SWIMMING
NET WORTH: $1 MILLION

Acclaimed as Britain's greatest swimmer, Olympic Gold medalist, and World Record holder, Rebecca Adlington, was born on Feb. 17, 1989. She began swimming when she was three years old and later competed in the local games. She became the first Brit to bag two gold medals from one Olympic Game since Henry Taylor won three in 1908. As a result, she was awarded the OBE in 2009.
In 2008, she was awarded Sportswoman of the Year by the Sports Journalists' Association and got credit for being BBC's third-best sports personality of the year. She was named after one of the Southeastern Class 395 high-speed trains. Retiring from tournaments in 2013, Adlington entered the BBC Aquatic Championships in Barcelona and the Glasgow Commonwealth Games. At the end of 2014, Adlington was reported to have a net worth of $1.1 million.
SVETLANA ROMASHINA
SYNCHRONIZED SWIMMING
NET WORTH: $1 MILLION

Svetlana Romashina is a Russian athlete in synchronized swimming. She is a five-time Olympic champion and a twenty-one-time World Champion. Svetlana won the gold at three consecutive Olympic events, namely the 2008 Beijing Olympics, the 2012 London Olympics, and the 2016 Rio de Janeiro Olympics. To her credit, she also won the duo event in both London and Rio de Janeiro with Natalia Ishchenko
Romashina started synchronized swimming when she was six years old. As a little girl, she didn't know much about synchronized swimming because the sport wasn't popular where she was from. But after her coach saw potential in her, he goaded her into joining the synchronized swimming team. Since then, it was all she was doing as a pro athlete. She took a break after the Rio games to give birth to her child. In 2019, she returned to compete, only to announce a year later that she'll be retiring.
TINA MAZE
SKI RACING
NET WORTH: $3 MILLION

As a former ski racer, Tina Maze has been given credit as among the most celebrated athletes of Slovenia. Indeed, Maze won four medals at the Winter Olympic Games — a feat that only a few athletes were able to accomplish.
Born in Yugoslavia on May 2, 1983, Maze started skiing when she was just three years old. Many years after putting on skis, she made her debut at the age of 15 at the World Cup. It wasn't until 2002 that she went professional for the first time, placing second in the giant slalom event. Later the same year, she participated in her first Olympic Winter Games in Park City, Utah, where she placed twelfth. In 2015, Maze announced she'll be taking a break from competing to concentrate on getting a degree, and in 2016, she announced she'll be retiring completely.
YANA KUDRYAVTSEVA
RHYTHMIC GYMNAST
NET WORTH: $1 MILLION

Yana Alexeyevna Kudryavtseva is a retired Russian rhythmic gymnast. By 15, she held the record for being the youngest to win a world championship, and by 16, she broke another record and became the youngest to win back-to-back titles as a rhythmic gymnast. Unfortunately, she had to retire in 2017 due to a series of leg injuries, but considering what she was able to accomplish at such a young age — and considering all the records she was able to break — she will no doubt be remembered in rhythmic gymnastics for years to come.
Interestingly enough, Yana's father was also into sports, and was in fact an Olympic gold medalist himself, having won a gold medal in the 200-meter freestyle swimming event at the 1992 Barcelona Olympics. It seems it was her father who instilled in her the discipline needed to succeed, and it was reported that Yana, much to her credit, trained 8 hours a day in preparation for the Olympics.
You've Reached The End