Sixty of the Shortest Celebrity Marriages in the History of Hollywood
Chad Michael Murray & Sophia Bush – 5 Months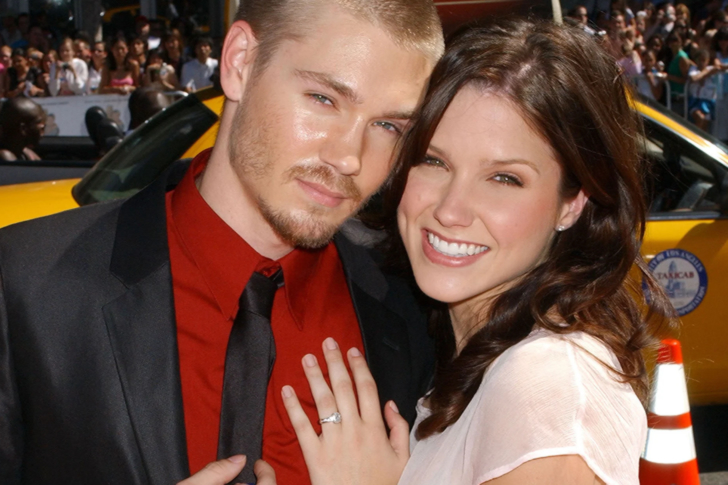 Hollywood weddings carry magic with them. But on one too many occasions, the magic did not last, ending tragically for the couples. Chad Michael Murray and Sophia Bush, two actors from One Tree Hill, faced the altar on April 16, 2005, shortly after they fell in love on the set. The happy time was always short. Their marriage only lasted for 5 months. They divorced in 2006.
Later on, Sophia confessed that they were merely kids who had no business being married. She also said that she never thought that she would be married more than once. Chad was probably hurt with this statement and said that he would not have married for any other reason, except love. Love is an investment, of course, and it appears the two failed to provide each other with the love they both deserved. In the end, Murray married another co-star, Sarah Roemer. It seems he is happy now.
Johnny Depp & Amber Heard – 15 months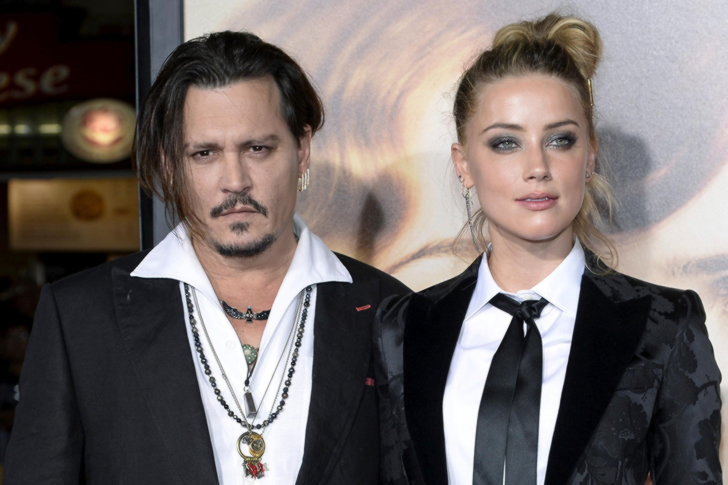 The affair between Johnny Depp and Amber Heard was known to all. Johnny Depp's and Amber Heard's marriage and subsequent divorce can take credit as one of the most controversial in Hollywood. The two met each other in 2011 on the set of The Rum Diary, and they instantly took a liking to each other. They secretly married each other at a private ceremony at their home in LA on February 3, 2015.
Their relationship started, and they turned from being friends to having nonstop drama. On May 27, 2016, Amber filed a restraining order against Johnny, accusing him of verbal and physical abuse. Their divorce was finalized in January 2017. Surprisingly, recent revelations in a UK court trial belied a lot of what Amber claimed in 2016–apparently, Johnny was a victim of Amber's physical abuse on one too many occasions. The Pirates of the Caribbean star also accused Amber of being a pathological liar.
Vanessa Morgan & Michael Kopech – 6 Months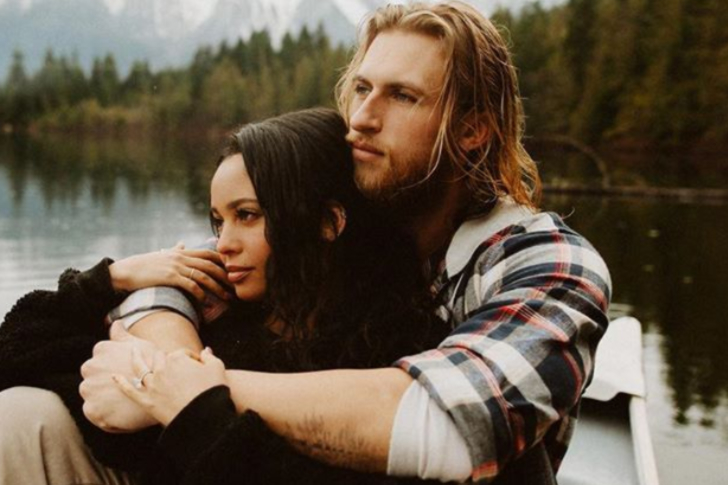 Baseball pitcher Michael Kopech and Riverdale star Vanessa Morgan said their vows on January 4, 2020, in a ceremony at the Walton House in Miami. This was supposed to be a dream wedding. Vanessa said that she was looking forward to spending the rest of her life with her new husband. But, just after six months, and after Vanessa announced her pregnancy on Instagram, Michael decided to file for divorce.
According to a spokeswoman of Vanessa Morgan, Michael Kopech was the father of the baby. Lawyers filed the papers in Texas on June 19, 2020. It was unclear what the reasons for the divorce were, but we were looking forward to a happy union for these two. They started very hopefully, but we can only speculate why they decided to call it quits. Perhaps it was the pandemic, or maybe there were other reasons. For now, we wish Vanessa a happy and healthy pregnancy.
Kim Kardashian & Kris Humphries — 72 Days

When your life is a TV show, then everything you do is cast into the limelight. Everything is scrutinized and questioned. Kim Kardashian already had reservations about marrying NBA star Kris Humphries. But because she was afraid her fans would think she did everything for the show if Kim backed out, she proceeded to marry Kris on August 20, 2011. They held their wedding ceremony in California. Kim also released a wedding fragrance called "Kim Kardashian Love" to celebrate this marriage.
Their marriage ended after only 72 days! After just over three months, Kim could no longer bear the relationship and officially separated from him on October 31, 2011. The marriage did cost them not only a relationship but also expenses amounting to $10 million, with the marriage being shown as part of the show Keeping up with the Kardashians. That considerable sum could easily have been investment money, but it went down the drain.
Angelina Jolie & Brad Pitt – 2 Years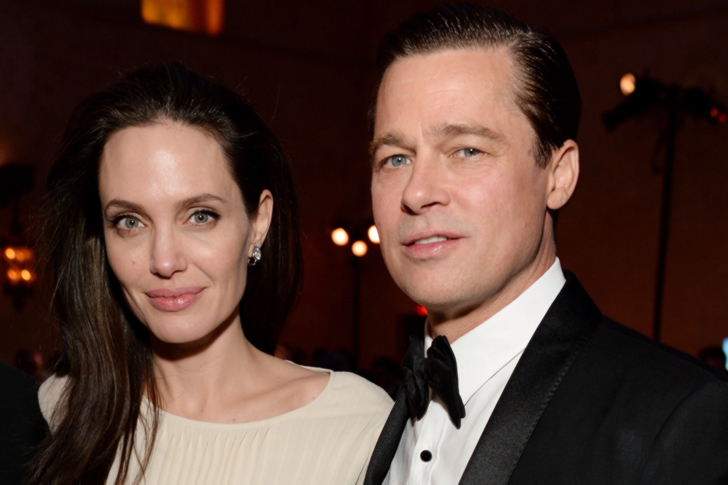 Mr. And Mrs. Smith was such a successful action comedy film in 2005 which not only won $487.3 million at the box office but also bring Angelina Jolie and Brad Pitt together. Angelina and Brad had been a couple since 2004, but it was only a decade later that they decided to tie the knot. Their marriage was celebrated by the world, as much as their divorce was cried on. The whole world had investments in terms of time and emotion in the former power couple.
It would be challenging to watch Mr. and Mrs. Smith without them being a couple. When they wed in France in August 2014, the six children of the couple were also in attendance. It was therefore heart-breaking when Angelina filed for divorce in August 2016, 2 years later, citing irreconcilable differences. She added that she was doing it for the health of their family. There were many possible reasons for the split, including health and other marital issues.
Cher & Gregg Allman — 9 Days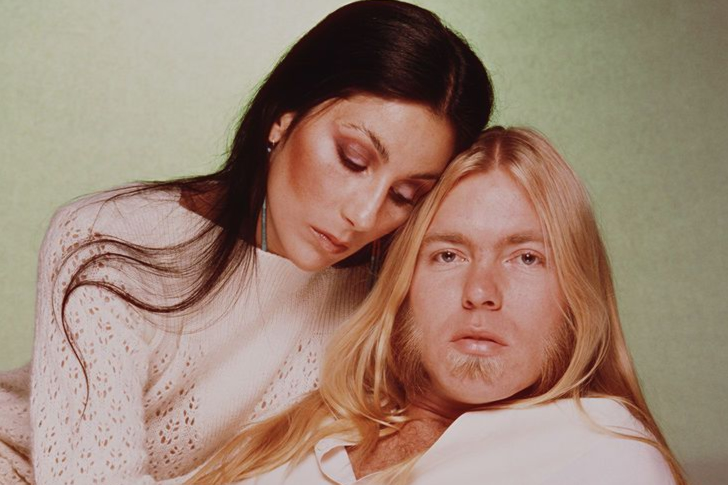 Moving on from an ex before getting tied to another person is a must. This allows both people in the new relationship to be whole before deciding to be with each other. For Cher, however, it appeared she wanted to move on without processing her emotions first. During Gregg Allman's lifetime, he was married seven times and had five children. Cher had two marriages in total. Just three days after her divorce with her former husband Sonny Bono was finalized, she married Allman.
On July 9, 1975, a mere nine days from their marriage, Cher asked to have the marriage dissolved. A lawyer probably had been called in to handle the legalities. From 1975 to 1977, the couple had divorced, remarried, and even had a son they named Elijah Blue. The duo also made an album together titled "Two The Hard Way", perhaps referring to their strained relationship.
Katy Perry & Russell Brand — 14 Months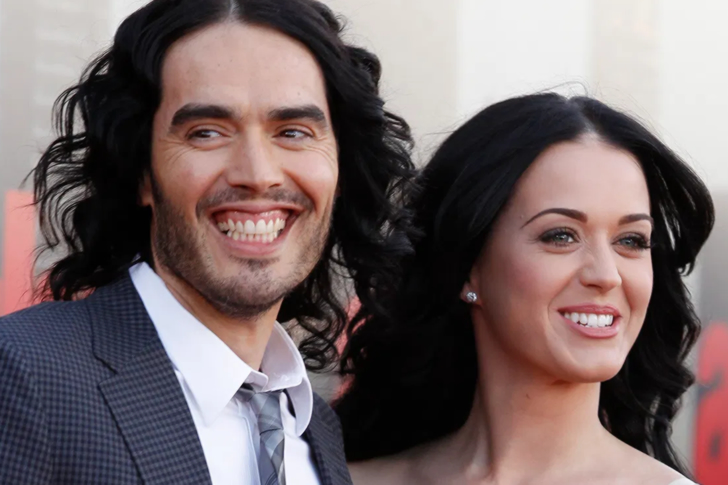 Giving each other time is a critical factor in any marriage. The reason for the union in the first place is to spend the rest of the time with each other. But it appears that for Katy Perry and Russel Brand, their conflicting schedule served as the catalyst to the end of their union. They were married in October 2010 in India.
Their breakup proved dramatic that a documentary titled "Part of Me" was made to depict their life. Just 14 months into the marriage, their once romantic life came crashing down on allegations of jealousy. Katy was becoming more successful, and perhaps Russel could not handle the woman's success. Both were strong-willed people, and they often clashed. In the end, they decided to call a lawyer to get officially separated, rather than keep on hating each other.
Avril Lavigne & Chad Kroeger – 2 Years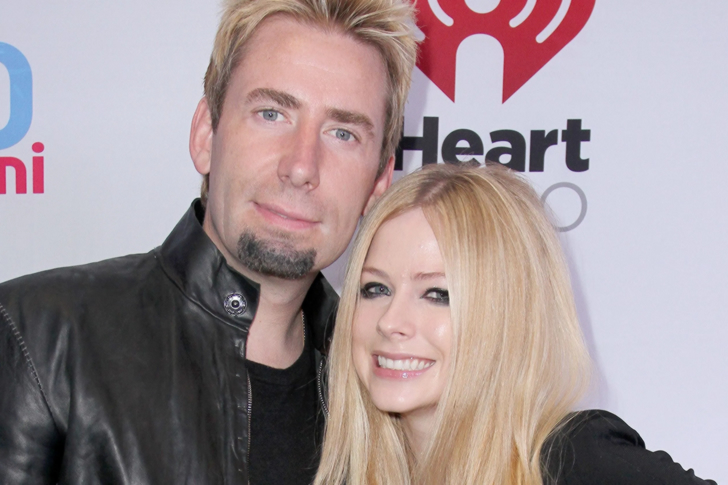 Can former couples end up being friends? They can. This is what was proven in the case of Avril and Chad. The public knew their relationship after they worked for Avril Lavigne's fifth album in March 2012. They wrote songs and recorded music together. They were engaged in 2012 and were married in July 2013. The fans of the two singers were overjoyed.
Rumors then spread that their relationship was having trouble. Sometime before Avril announced that they had separated, it appeared that the two were living apart for quite some time. They had remained friends after the divorce in 2015. There could be various factors why they split, but one could be that Chad's health issues have led to a rather dry bedroom. Chad also had to cancel two tours, due to his frail health. Whatever the reason is, at least their attorneys didn't have to find dirt on the other to have the divorce finalized.
Eminem & Kim Mathers — 2 Months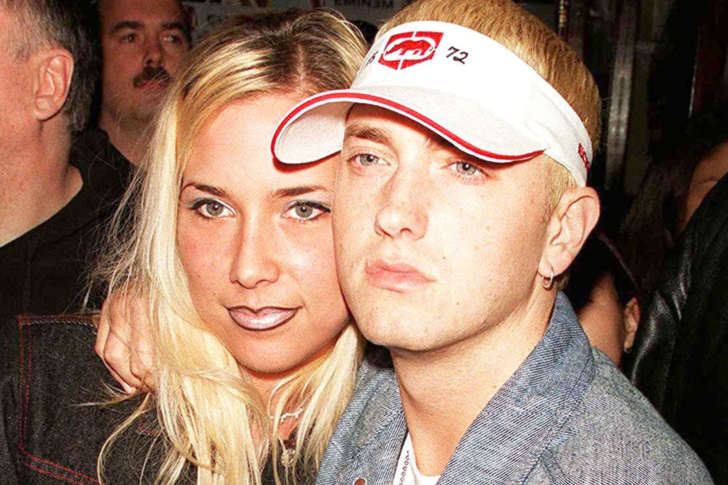 To a certain degree, we all believe in second chances, especially if a kid is involved. Eminem and Kim probably thought the same, so after they ended their tumultuous first marriage which lasted from 1999 to 2001, they decided to try again. They have gone through many issues including poverty, Eminem's rise to prominence, personal tragedies, the birth of their daughter, arrests, and separations.
You would think they could already weather anything else. But shortly after they remarried in January 2006, they once again divorced. This marriage lasted for two months. Eminem released the song "Kim" where he sings about wanting to get rid of Kim and at the same time needing her. He also talked about infidelity in the song. The song's lyrics reportedly hurt Kim so much that she asked Eminem not to play it during a live concert.
Jennifer Lopez & Cris Judd – 218 Days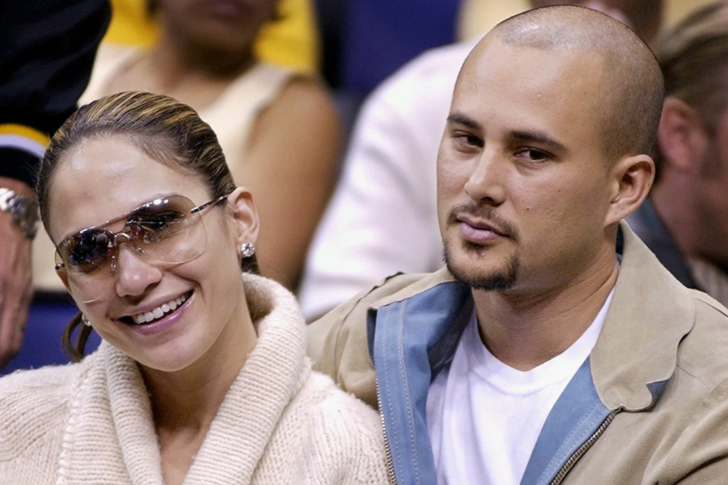 Being married to J Lo can be challenging. How do you even approach the woman? But it was not a problem for Cris Judd. He was initially hired as a dancer for J Lo's music video for "Love Don't Cost a Thing". He fell in love and wooed her. The feeling was mutual, and so they got married on September 21, 2001.
Being in the limelight and losing privacy proved to be a challenge for Cris. He could not simply call a plumber when needing plumbing services, for example, as their security and privacy could be breached. People even got arrested climbing the walls to their home. He called their life a "circus" and that he did not feel like a normal person anymore with all the media attention. They divorced in June 2002.
Miley Cyrus & Liam Hemsworth – 8 Months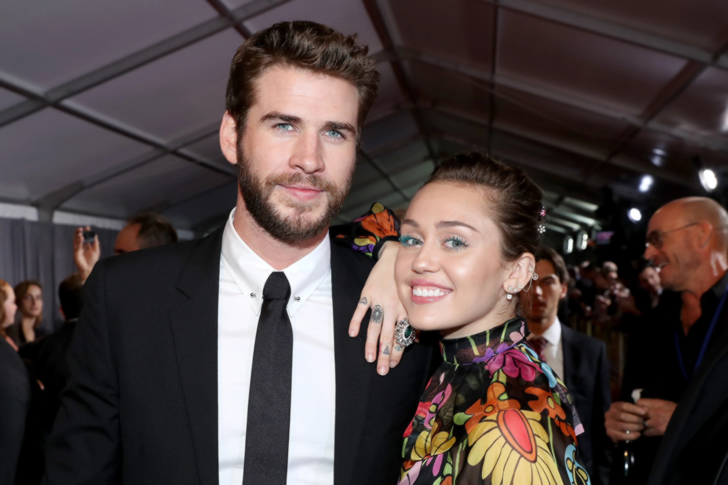 Miley Cyrus, a famous American singer, and songwriter, was known by the public for her special music style. Liam Hemsworth, an Australian actor, was born in Melbourne. The two lovebirds met on the set of the movie The Last Song in June 2009. They began dating shortly after and were already spotted running errands together. They were also seen biking together in March 2010 but have avoided questions about their relationship status.
Without the need for confirmation, we can already see that the couple had chemistry at that time. The degree of affection they had for each other was just too obvious. They then wed in December 2018 in Tennessee. It was a long time from 2009 to 2018, but they finally made it. The end of the decade-long relationship happened in August 2019, when divorce was filed. Lawyers had it finalized in January 2020. Rumors say that Liam was not too happy with Miley, which could just be one of many factors.
Mike Tyson & Robin Givens — 1 Year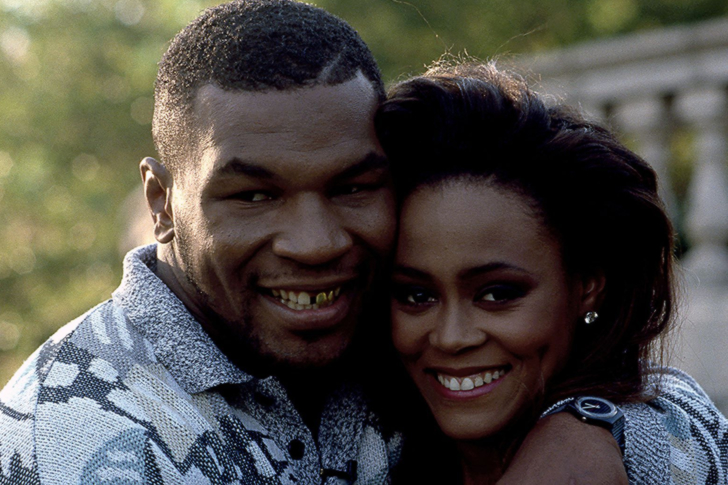 It is sad when a much-celebrated marriage comes to an end. But if the couple gets separated due to violence, we should be happy for the person getting out of that abusive relationship. Robin Givens and Mike Tyson married each other on February 7, 1988. A series of events led to their divorce, starting with Robin suffering a miscarriage shortly after the wedding. The medical degree holder also accused boxer Mike Tyson of abuse.
Mike claimed that Robin was only after money. During their marriage, Givens used the money of Tyson's brokerage account to buy a $4.3 million mansion in New Jersey. At that time, Tyson's net worth was about $50 million. They didn't have a prenuptial agreement. Robin then filed for divorce in October 1988 citing spousal abuse. Mike sought an annulment so that his net worth then would not have to be divided between them. A year after, just seven days after the anniversary of their marriage, they were officially separated.
Fred Armisen & Elisabeth Moss – 8 months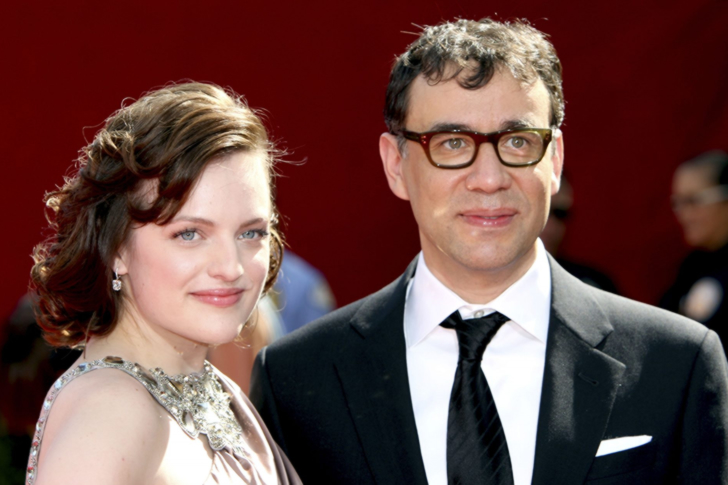 Commitment is a big word in marriage. If you cannot stay committed to one person, you better not get married at all. Fred Armisen was a Grammy-nominated actor and writer. Elisabeth Moss was a famous American actress who has got two-time Golden Globe and Emmy Award. Fred and Elisabeth thought they were meant for each other and would live happily ever after. They tied the knot on October 25, 2009, after a whirlwind romance. But, just eight months later, in May 2010, the couple decided to call it quits.
Fred took the blame and said that he was a terrible husband and boyfriend. He said he retreated to playing games when the relationship was going sour. He also admitted that perhaps he was not yet ready to be tied down to a person. As we know, a relationship requires commitment and investments from both sides, but it appeared Fred was not yet ready.
Britney Spears & Jason Allen Alexander — 55 Hours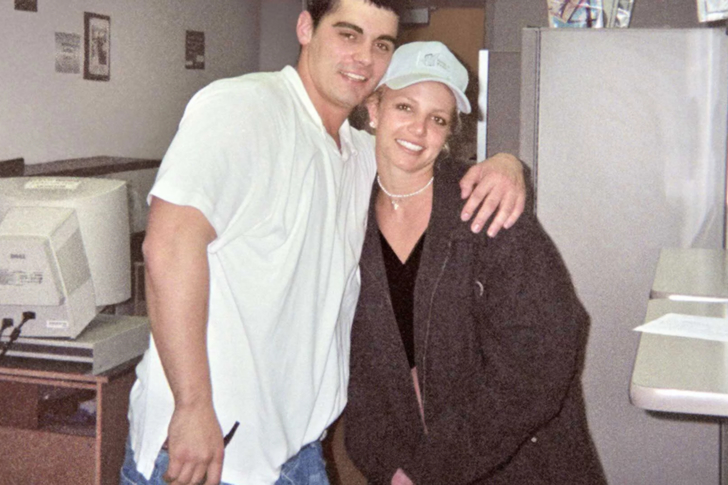 This is probably the most famous of all short celebrity weddings. For many of us, spending a lifetime with our childhood sweetheart is a dream you can only aspire for. But this became a reality for Britney Spears, who eloped with his childhood friend, Jason. They wed on January 3, 2004, in a wedding chapel in Las Vegas. No one knows how Britney Spears and Jason Allen Alexander met, as most people have known, they knew each other when they were kids.
Well, the Vegas vibe can induce you into getting married. Alexander just casually asked Britney to do something crazy and wild, and they ended up in a chapel. Britney's attorneys were quick to jump in when they learned of the wedding. They succeeded as on January 5, 2005, just 55 hours after the wedding, a judge annulled the union. It is just surprising how stars could make decisions quickly and then also reverse said decisions in an instant.
Pamela Anderson & Rick Salomon – 60 days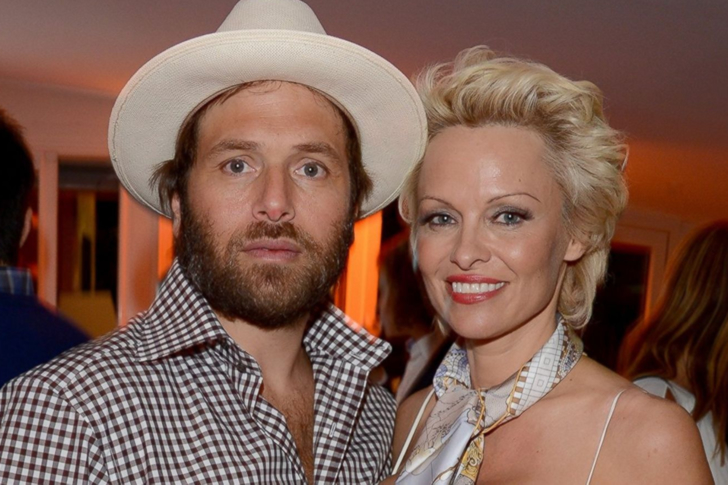 Getting married and getting divorced is a heart-breaking process. Try doing that twice. This is exactly what happened to Pamela and Rick, who first wed on October 6, 2007. Pamela Anderson was known by the public for her pictures in the Playboy magazine. Rick Salomon is a famous American poker player. He was well known for the tape with Paris Hilton in 2004.
Pamela asked a court to have the marriage dissolved on December 14th of the same year. We should know that Pamela was also married for a short while to Kid Rock, but her marriage with Rick was shorter. It was difficult what they had to go through as the divorce was a public spectacle. Hurtful comments were hurled against each other in court. They were friends for 17 long-years, having made investments in each other's feelings, but all of that was thrown away because they tried to take their relationship to the next level, and failed.
Shannen Doherty & Rick Salomon – 9 Months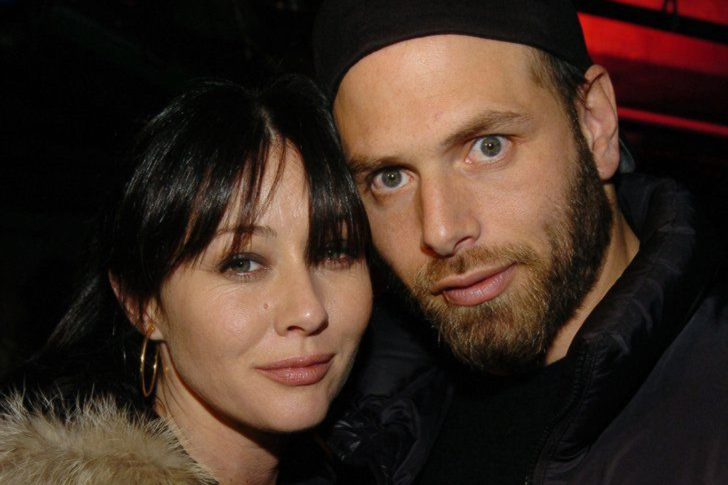 Shannen already survived a short marriage with Ashley Hamilton. She married Rick Salomon in 2002 and then divorced in 2003, after about nine months. After ending up their relationship, Shannen Doherty indicated that she made a wrong decision in choosing Rick Salomon to be her husband. Salomon apparently had a thing for famous actresses. He had dated Nicole Marie Lenz, Drew Barrymore, and Elizabeth Daily. He also rekindled his love with former girlfriend Paris Hilton, while he was still married to Shannen.
This resulted in a major scandal. Shannen and Paris ended up having a row at a party in Deluxe. While catfights seem sexy, it is not if the cause is dishonesty and disloyalty from any of the parties. Your face being punched, or worse, being rubbed on the flooring of a club, is not a good trade-off. We all have our dignities to keep, and marriages to protect.
Shannen Doherty & Ashley Hamilton – 6 Months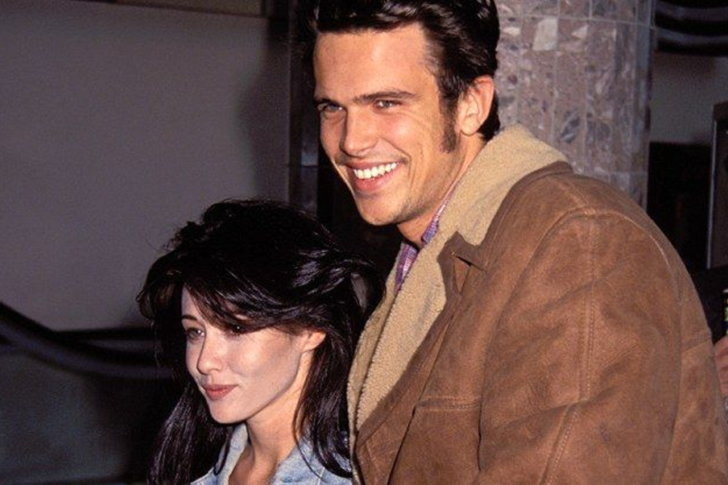 The 1990s was the time when everyone wanted to marry stars from either Baywatch or Beverly Hills 90210. Ashley Hamilton must have felt he won the jackpot when Shannen Doherty, the 19 years old agreed to marry him. Just after two weeks of dating, they tied the knot on Sept 24, 1993, and were already living apart by February 23, 1994. We could only wonder who contacted the moving company at that point, but the actress cited that they had irreconcilable differences.
She also asked the judge not to require him to pay alimony to Hamilton. The problem with these whirlwind romances is that they tend to involve couples who are too young to make these decisions, resulting in a not-so-good ending for both. After this 6-month short marriage, both of the two had another short marriage. In December 1996, Ashley Hamilton was married to actress Angie Everhart. Their marriage ended in March 1997.
Amber Rose & Wiz Khalifa — 14 Months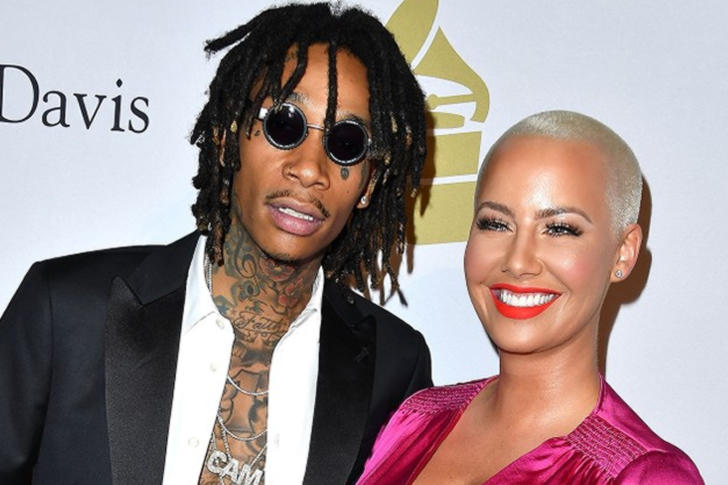 Dating is the stage where you get to know each other. At this stage, you explore compatibilities and incompatibilities. Marriage, on the other hand, is when you see in real life how your sameness and dissimilarities now affect your way of life at a deeper level. In early 2011, Wiz Khalifa and Amber Rose began dating. About one year later, the two got engaged on March 1, 2012. They welcomed their son, Sebastian Taylor, on February 21, 2013. Then in July of that year, the two held their wedding ceremony.
For Amber Rose, she felt that the two years of dating Wiz Khalifa was not enough. She thought that if they had dated longer, the marriage could have lasted longer. Certainly rushing into marriage is not a good idea. We should treat it like an investment, where we explore every risk and possible gains. Rose filed for divorce the day after she found out that Wiz was seeing another woman.
Kid Rock & Pamela Anderson — 122 Days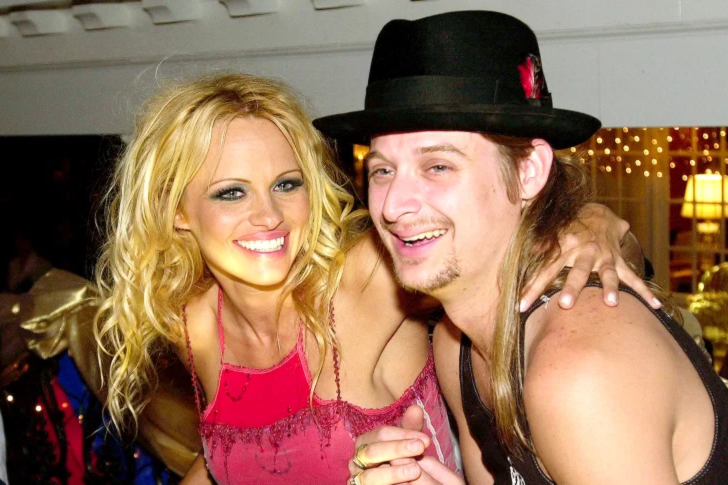 When we marry, we want every aspect of the relationship to work. We want to be synchronized and harmonious to a degree. This is not always the case. Just like most couples, Kid Rock and Pamela Anderson started as a fairy tale, with a promise of everlasting love. They got married on July 9, 2006. Finding out that things would not work, the two got separated in November 2006. Anderson had miscarried the child of her and Ritchie when shooting a new film in Vancouver.
Only seventeen days later, Anderson filed for divorce from Ritchie in Los Angeles County Superior Court, citing irreconcilable differences. What was funny is that the movie Borat was listed as the reason why the two divorced. Well, it was the last straw to a series of reasons, but still, it is quite silly for a movie to end a relationship. Kid Rock admitted to not liking Pamela's portrayal in the film that he lost it and asked for a divorce.
Scarlett Johansson & Ryan Reynolds – 2 Years and 2 Months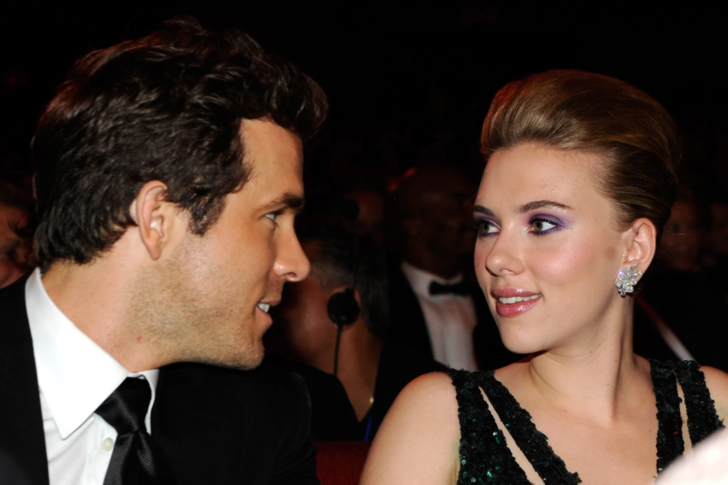 Ryan Reynolds had numerous relationships with beautiful Hollywood personalities, including Alanis Morisette, and Scarlett Johansson. He met Scarlett shortly after his engagement with Alanis ended in 2007. By May 2008, Ryan and Scarlett were engaged. They tied the knot on September 27, 2008, in an intimate ceremony in Canada. They have kept the marriage private and have refrained from speaking about it in public forums.
During these two years and two months of marriage, the two were seldom photographed together. Both of them didn't speak about each other too much in all kinds of interviews. But their split became public knowledge. When Ryan filed for divorce on December 23, 2010, Scarlett filed her response right away, as fast as credit card processing when making a payment online. The divorce was finalized on July 1, 2011. It was alleged that they fought a lot, and Scarlett was too young to understand what marriage was at that point.
Kenny Chesney & Renee Zellweger – 225 days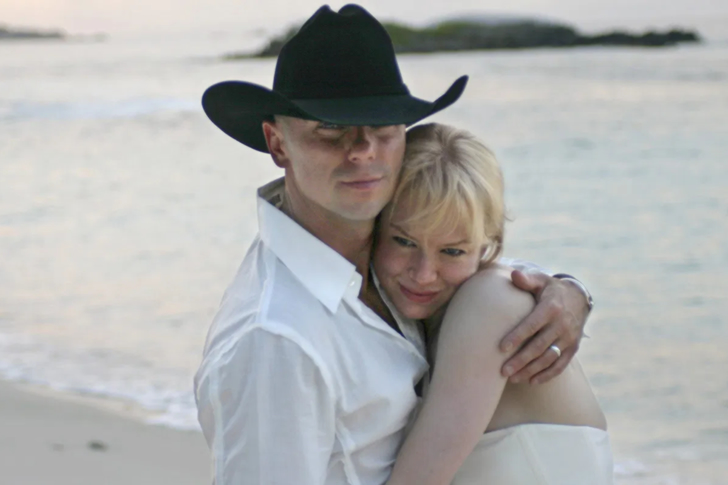 Kenny Chesney is a successful American country music singer who produced more than 40 top 10 singles on the US Billboard Hot Country Songs. Renée Zellweger is an American actress who had won two Academy Awards and four Golden Globe Awards. When two superstars meet and fall in love, expect a wedding to remember. This was the case between Kenny Chesney and Renee Zellweger, who tied the knot on May 9, 2005. It was a match made in heaven. The wedding was also memorable, as it was held on St. John Island beach. We would take out personal loans for that ideal beach wedding!
But even after all that, the two had to split. In September that year, Renee asked for the annulment of their marriage, citing "fraud" as the reason. She also asked the court not to award Kenny any spousal support. Despite the differences, Renee has asked that their privacy be respected and that the reason for the annulment did not reflect Kenny's character but was merely a legal term.
Jim Carrey & Lauren Holly — 9 Months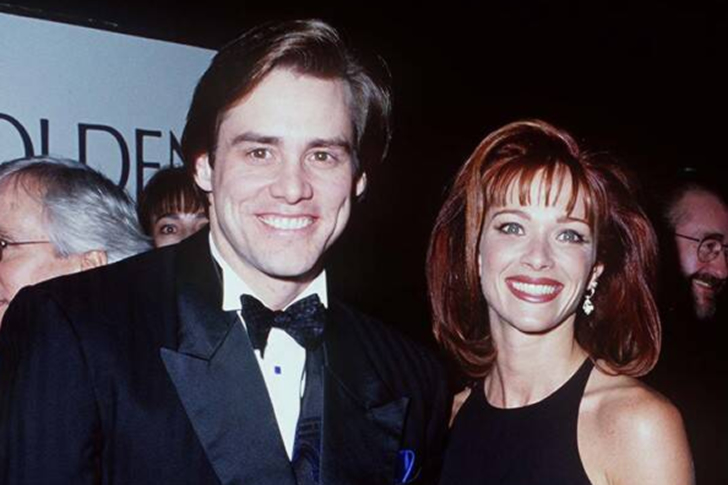 Jim Carrey always makes us laugh, but it appears he failed to engage Lauren Holly fully. The two met during the auditions for the movie Ace Ventura: Pet Detective and they rang the wedding bells on September 23, 1996. The wedding was low-key and held on top of a mountain. This was only a year after Jim ended their marriage. They got separated on June 25, 1997, nine months after the wedding.
According to Holly, she was actually with Jim for years, but most people didn't realize. People think their marriage was short but they were together for a quite long time. In the court, Holly cited the usual "irreconcilable differences". She also wanted Jim to pay spousal support and attorney fees. Early in the relationship, when Jim was asked if Lauren was only after his wealth, he replied that he did not believe so. He probably had to retract that statement later on.
Nicolas Cage & Erika Koike – 4 Days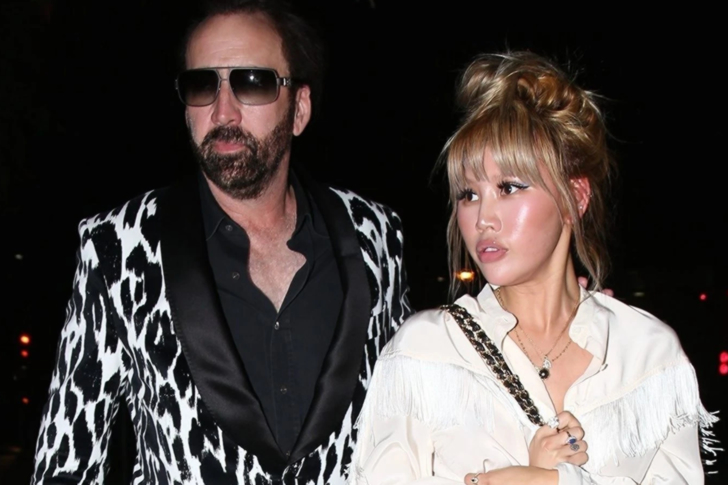 This short marriage is among the most recent ones. Nicolas Cage got married for the fourth time, this time with Erika Koike. Erika Koike is a makeup artist. The two had been dating since April 2018. They then applied for a marriage license and tied the knot in Las Vegas on March 23, 2019. The make-up artist was perhaps thrilled to marry Nicolas, but the actor, four days later, claimed he was too drunk to understand his actions.
He asked for an annulment, as he and Erika were intoxicated during the wedding. And of course, marriages, like the process of securing personal loans, have to be deliberate and done with a sound mind, not under the influence. Apart from being intoxicated, Nicolas also claimed that he was not aware that Erika was involved with another person. After the divorce, Erika Koike indicated that she was publicly humiliated by Nicolas Cage and she was both hurt and mistreated.
Charlie Sheen & Donna Peele – 6 Months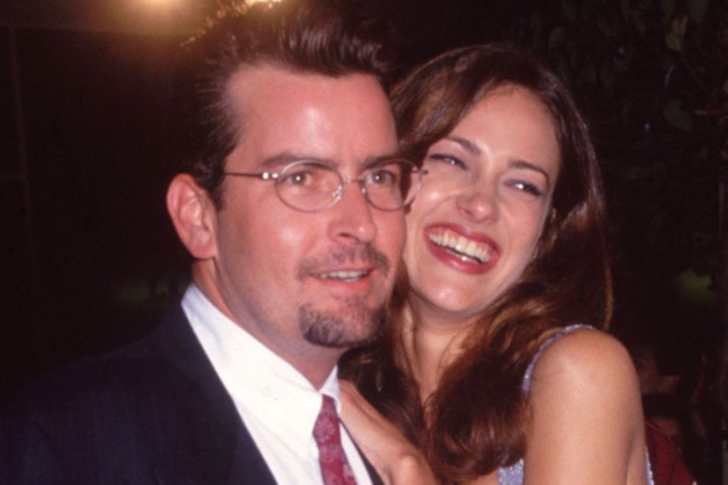 Charlie Sheen and Donna Peele met for the first time during a cigarette commercial, and soon they started dating and got married on September 3, 1995. But a controversy marred their marriage as Charlie was named among the clients of an escort agency that was operated by Heidi Fleiss. This reveals that even if you were married with all the flair in Malibu, California, things might not end well for you still.
The exact details of their divorce in 1996 were not revealed, but it was most likely because Charlie was accused of being an unstable person and having affairs. At least they did not have any children, making it less complicated for lawyers who handled the divorce. Marriage is a commitment. Therefore, both parties should always stay loyal to each other. Otherwise, the union will crumble, just like what happened here.
Jeremy Renner & Sonni Pacheco – 10 Months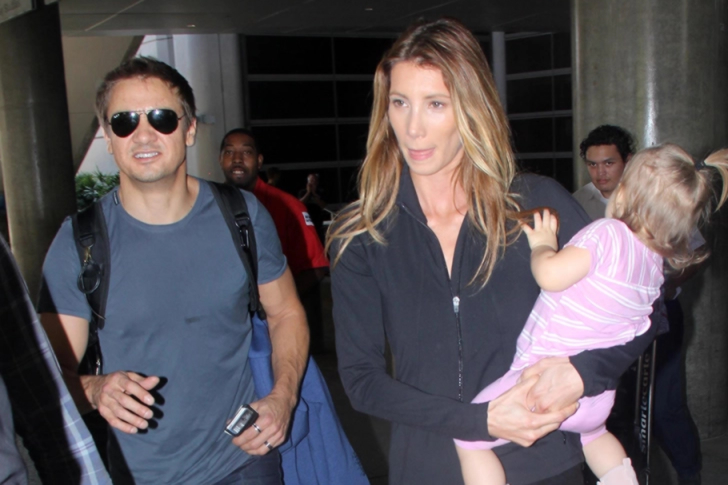 Jeremy was so happy when he and Sonni wed on January 13, 2014. He also went as far as protecting his model wife's privacy. He knew that his work as an actor could get in the way of their marriage. He thought that Sonni deserved to be unbothered when going about with her business.
After all, who wants to be bothered in the middle of a consultation with a financial advisor in a public café, for example, with reporters swooping in like crazy, right? He was also excited to fill his role as a father. But on November 29, 2014, Sonni filed for divorce. She requested that joint custody be given to both of them, but that physical custody of their daughter be given to her. She also claimed there was fraud in the marriage and asked that their prenuptial agreement be nullified.
Ethel Merman & Ernest Borgnine — 32 Days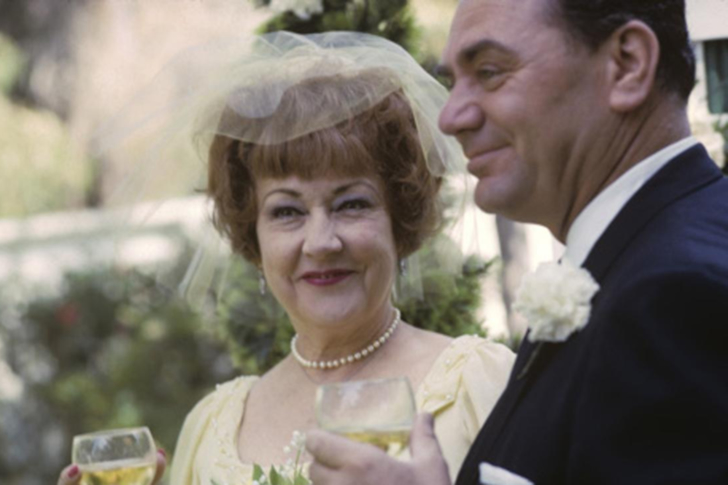 One would think that divorces and annulments are more common during modern times and not during the early years of Hollywood. This is not the case, as even then, separations were already common. An example of this is the one between Ethel Merman and Ernest Borgnine. The two got married on June 27, 1964. Their differences became apparent, however, during their honeymoon.
At a time that they should be enjoying, it appeared they turned on each other as Ethel discovered that her husband was more famous than her. Their marriage only lasted for 32 days. Ernest, after many years, also revealed he heard his wife complain to his parents about how terrible a husband he was. So when they got back from their travels to Hawaii and the Far East, Ernest called an attorney and decided it was time to end the marriage.
Chad Johnson & Evelyn Lozada — 41 Days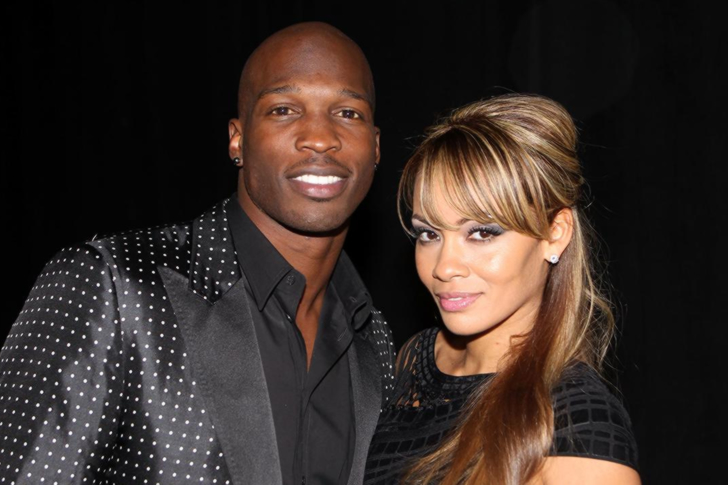 Chad Javon Johnson is a former American football catcher. Evelyn Alexandra Lozada is an American television celebrity. The two were engaged for two years before finally tying the knot on July 4, 2012, in Saint Martin. This is another island wedding that was doomed to fail. Just barely a month into the marriage, Johnson was arrested for head-butting his wife, Evelyn. She then filed for divorce on August 14, 2012.
Of course, violence is not to be tolerated. And being an NFL star should not be brought home where the wife acts as a ball. The divorce was finalized on September 21, 2012, without that much objection from Chad's lawyers. Evelyn referred to the marriage as "irrevocably broken". Shortly after, Chad also entered a plea of "no contest" to various lawsuits filed against him. He was sentenced to be on probation for one year.
Charlie Sheen & Brooke Mueller – 3 Years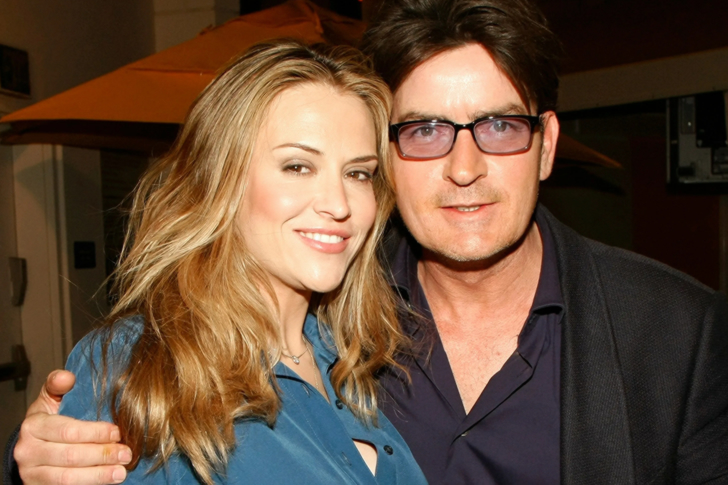 Charlie Sheen is an American actor who was born in New York on September 3, 1965. Brooke Jaye Mueller is also an actor, was born and raised in upstate New York. Charlie and Brooke made their vows on May 30, 2008, at a Beverly Hills mansion. The ceremony was limited to 60 of their closest friends and relatives. The couple was very excited to start a family.
Charlie was already a dad to three daughters, but he hoped that he and Brooke could also have a baby soon. Of course, once they have a baby, they would need to apply for insurance of some sort for the kid. It turned out, they were to have kids–twins. A year later, on December 25, 2009, Charlie was arrested on allegations of domestic abuse. The following year, they filed for divorce, and in March 2011, the children were taken by the police from Charlie's custody. A restraining order was also filed against him.
Dennis Hopper & Michelle Phillips — 8 Days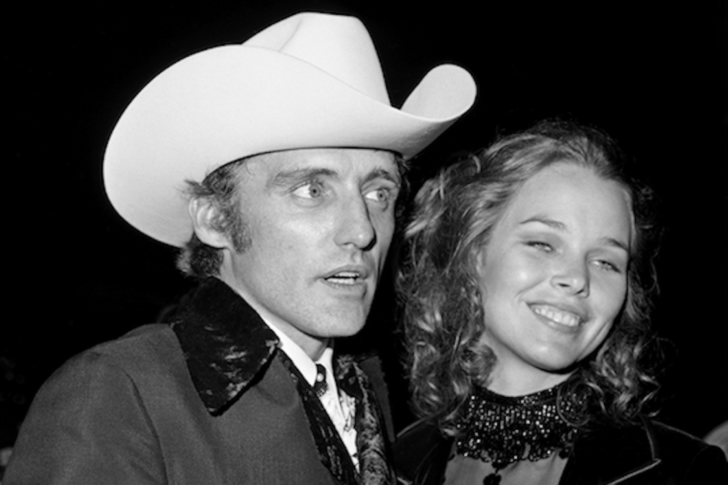 Sex is a beautiful part of marriage and is something that both husband and wife should enjoy. But when a husband desires what the other considers as unnatural demands, it might be time to rethink the marriage. That was what happened between Dennis Hopper and Michelle Philipps. The two married each other on October 31, 1970. Apart from the so-called outrageous demands stemming from their wildlife before marriage, it was alleged that Dennis was also abusive towards his wife and her child.
They admitted they tried to make the marriage work, but Michelle decided that music would take priority over Dennis. So instead of being at home, arguing who would call plumbing services for a leaking pipe, the two decided to split and focus on their careers. Their marriage lasted for only eight days. In an interview with Vanity Fair magazine, she called what happened "painful" and admitted that she had fled back to Los Angeles and filed for a divorce.
Chris Kattan & Sunshine Tutt – 59 Days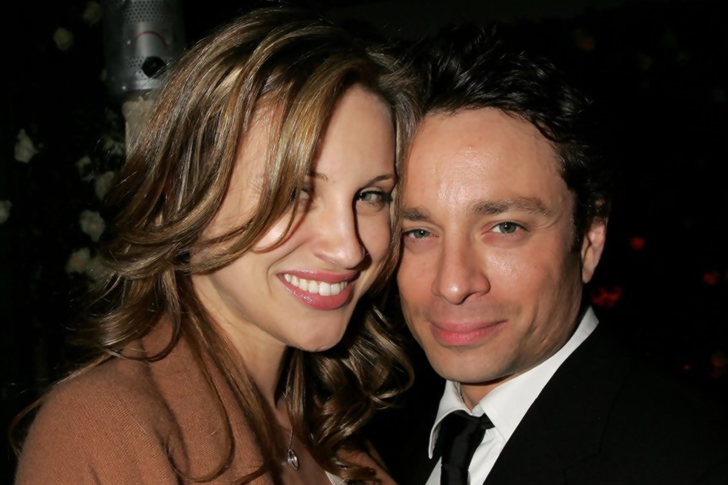 Christopher Lee Kattan is an American actor, comedian and writer. He was born on October 19, 1970 in Culver City, California. He's best known as a live actor on Saturday night. Sunshine Deia TUTT, an actress, was born in Brownsville, Texas, on September 23, 1976. Indeed, not everything that starts good ends well. For many, Chris and Sunshine were the perfect pair. The two met in 2005. By December 2006 Chris proposed.
After about two years of engagement, the couple eventually wed on June 28, 2008. Media covered their wedding, and it was predicted to be a great union. But just two months, on August 10, 2008, they had already separated. Lawyers swooped in to finalize their divorce the next year. Little is known about why they split as they had kept things private. But we can only speculate that they had irreconcilable differences. Who knows, they might even have another chance, as the original intent of Chris and Sunshine were to separate and not divorce.
Bradley Cooper & Jennifer Esposito – 4 months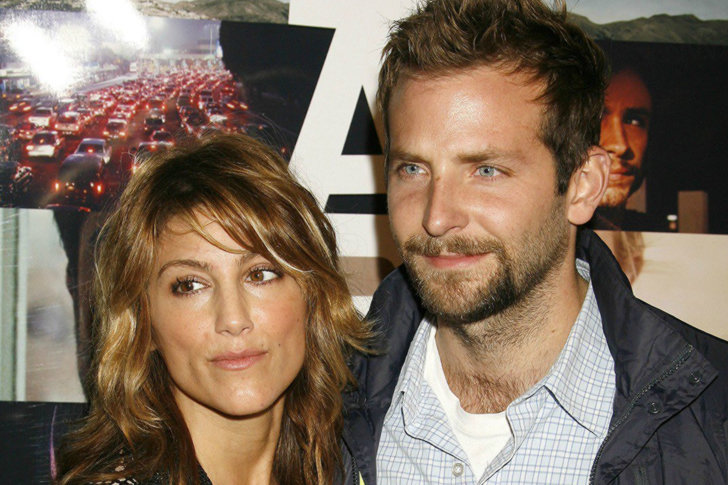 Bradley Cooper, an American actor, and filmmaker, was born in Pennsylvania. Jennifer Esposito is an American actress and author. This couple wanted to keep a low-profile. They got married on December 21, 2006, without that much fanfare. The relationship as well had been kept under the radar. But when their marriage quickly went down the drain, their life was put in the spotlight.
In a memoir, Jennifer said that she did not find Bradley that attractive, but she thought she could live with him as he was funny and smart. Jennifer also recalled seeing red flags early on, but she ignored them. After just four months, in May 2007, the former happy bride wanted to get separated, citing the infamous "irreconcilable differences". With help from attorneys, their separation was finalized in November 2007 and was mostly undisputed as Bradley said the split was mutual.
Janet Jackson & James DeBarge – 1 Year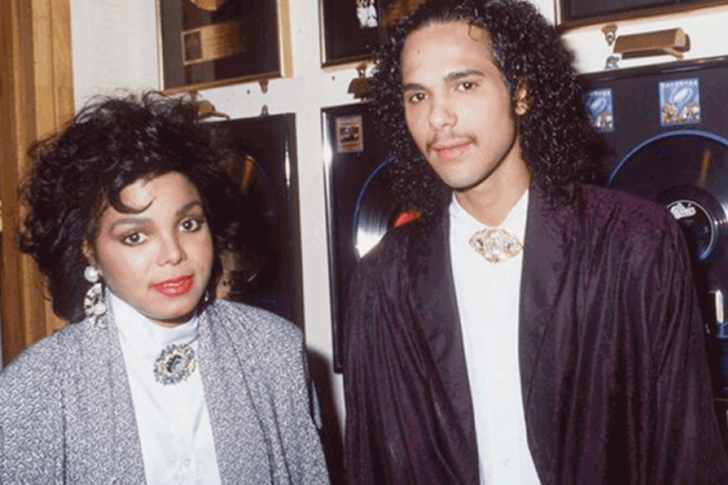 Being addicted to your vices and prioritizing it over marriage them undoubtedly a recipe for disaster. This is what happened to Janet Jackson and James Debarge's marriage. Janet Jackson is a famous American singer. James Debarge is also an American singer. When Janet said "I do" to James, she was full of hope. They lived in the family home at Hayvenhurst, perhaps not having to worry about mortgages.
They allegedly even had a daughter, which was confirmed through DNA evidence in recent news. But things turned for the worse when James' addiction got out of hand. Fed up with not being able to correct his ways, Janet had the marriage annulled in 1995. You would think they would have a happy life, having eloped before getting married, but because of DeBarge's various vices, the once-happy couple had to separate.
Nicky Hilton & Todd Meister – 85 Days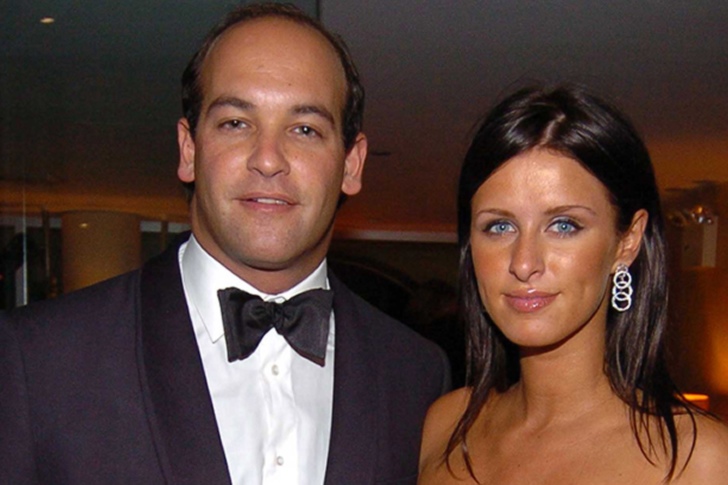 Being married to a woman of considerable wealth is a challenge for any man. Ego, is, of course, a factor. Nicky Hilton, a hotel heiress, and businesswoman, decided to elope with Tod Meister and married him on August 15, 2004. Todd Meister is the CEO and Founder of Meister Company. As it appeared, the two rushed into marriage. A judge had sealed the records of the annulment filed in November 2004.
What was clear was that both parties wanted it, and they remained good friends to a certain degree. Seeing an annulment was filed and not a divorce, we can guess that extreme incompatibility could be seen as a factor. And since both are in business, that could also have been a factor. We know that business people are too busy and might not have that much time for their spouses.
LuAnn "The Countess" & Tom D'agostino – 216 days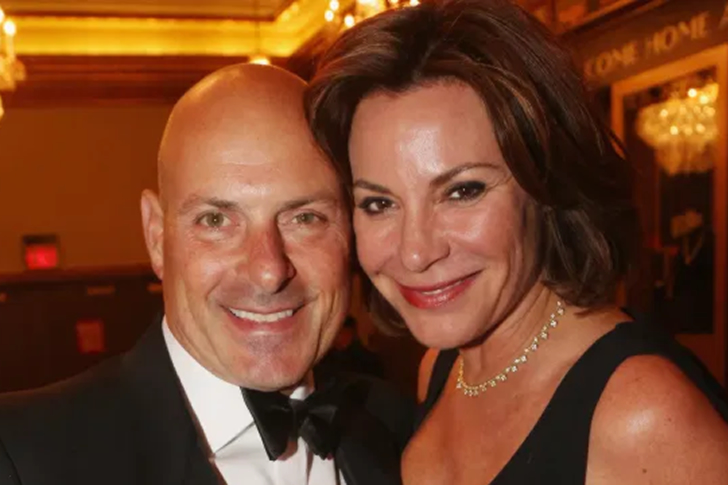 Life in front of the camera can be very challenging. What if real life combines with the reel? It will be even more difficult. Luann de Lesseps is an American television personality born in 1965. LuAnn and Tom's relationship had been shown as part of a reality show on Bravo. Before the two got married, fellow cast mates already warned LuAnn that Tom had been cheating on her.
Ignoring the writing on the wall, she proceeded to marry him on December 31, 2016. Seven months into the marriage, The Countess announced on Twitter that they were divorcing. She also asked for privacy. Previous reports already hinted at trouble as she was seen slapping her husband at a restaurant in New York. We were sure the slapping did not happen because Tom refused to do roof repair on their home.
Zsa Zsa Gabor & Felipe de Alba – 1 Day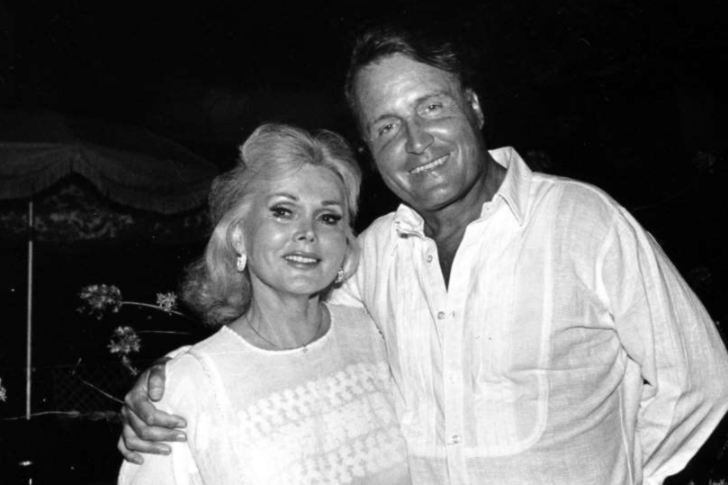 Going to bed with the love of your life after being married is perhaps one of the most awaited moments after the wedding. You go to bed picturing yourself living a long time with your chosen partner. That was probably what Count Felipe de Alba thought when he married Zsa Zsa Gabor on April 14, 1982. Zsa Zsa Gabor was a Hungarian-American actress and socialite. Felipe de Alba was a Mexican attorney.
The following day, however, he discovered that Zsa Zsa was still very much married to her first husband. She had already initiated the process, but the lawyers had not finalized the divorce yet, so her marriage to the Count was null and void. After a few years, she thought she deserved a prince, instead of a count. So she then married Prince Frederick von Anhalt, the adopted son of Princess Marie-Auguste of Anhalt.
Jodie Sweetin & Morty Cole – 2 Years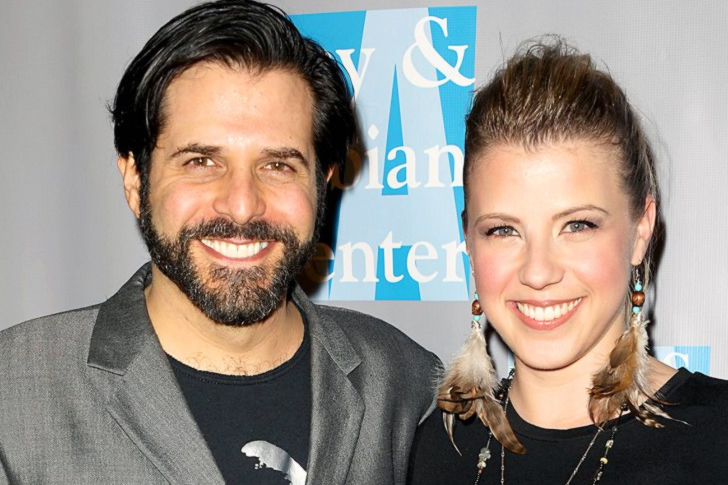 Jodie Sweetin is an American actress and television personality. Jodie Sweetin and Morty Cole wed in a secret ceremony in March 2012. The event happened in California and was kept intimate. They slowly let the public in and by their first anniversary, they wanted to share their happy life together with others. Just two years after their marriage, however, the two separated.
Jodie lodged a court request for legal separation, with one of them having to contact a moving company, of course. But she wanted full custody of their daughter and also asked that the 2000 Toyota Avalon be given to her. It is sad when a divorce happens, especially if a child is involved. Usually, they end up being torn between the parents—a hard choice for any kid and a decision kids should not be making in the first place.
Zooey Deschanel & Ben Gibbard – 2 Years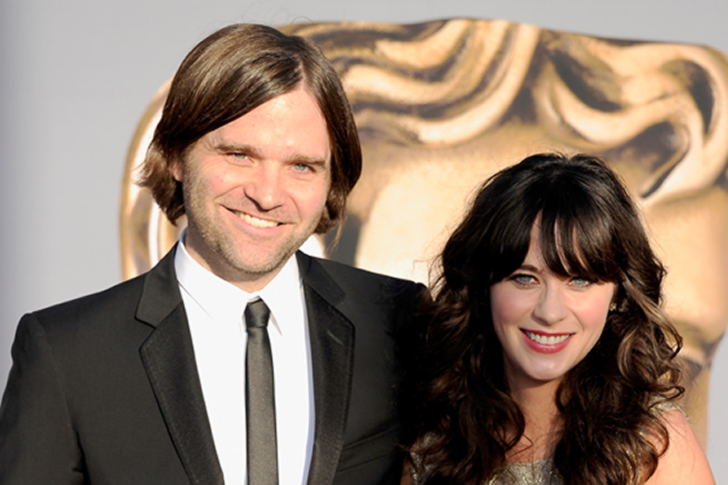 Zooey Deschanel is an American actress, model, and singer-songwriter. Ben Gibbard is an American singer, songwriter, and guitarist. Frontman Ben Gibbard and Zooey Deschanel married each other in September 2009. They first met when their mutual manager introduced them three years prior. Ben said he was starstruck that the legendary actress was even talking to him. His heart probably experienced palpitations of the highest degree.
The feeling he had was reciprocated, and the couple eventually tied the knot. Just two years into their union, however, Zooey asked for a divorce. She said it was a mutual decision due to irreconcilable differences, and not because of a third party. Their divorce was filed and finalized in December 2012. Zooey then married a producer and split with him just recently, after four years of marriage. Let us hope that she finds someone she would spend the rest of her life with.
Kacey Musgraves & Ruston Kelly –2 Years and 6 Months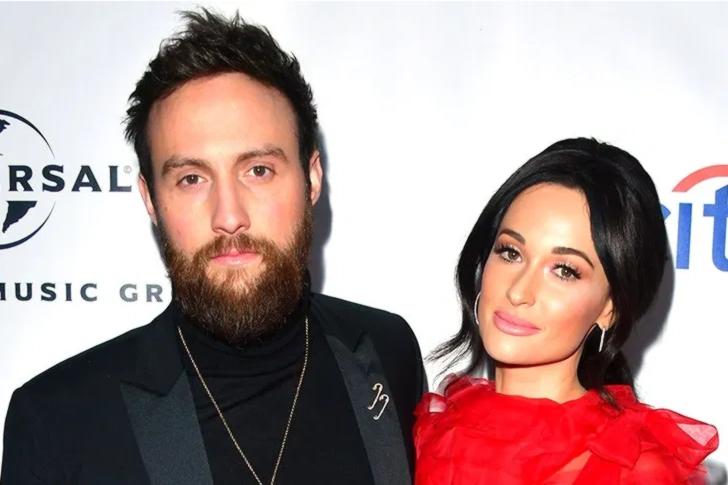 Music is soothing to the soul, and it unites everyone, even enemies. But for the couple Kacey and Ruston, while they started fine as couples, they ended up divorcing each other. Kacey Musgraves is an American singer and songwriter who has won lots of awards. Ruston Kelly is an American singer-songwriter. On October 14, 2017, the two said their vows in a Tennessee farm situated between small rivers.
We can only imagine how romantic the setup was. In a surprise move, on July 3, 2020, the two announced their intention to separate. In a statement, the two said that they tried to make their marriage work and that despite them separating in marriage, they would remain as friends. They also clarified that there was no animosity between them. If only marriages would end this way, or not end at all. Love and marriage, after all, is an investment.
Nicolas Cage & Lisa Marie Presley — 108 Days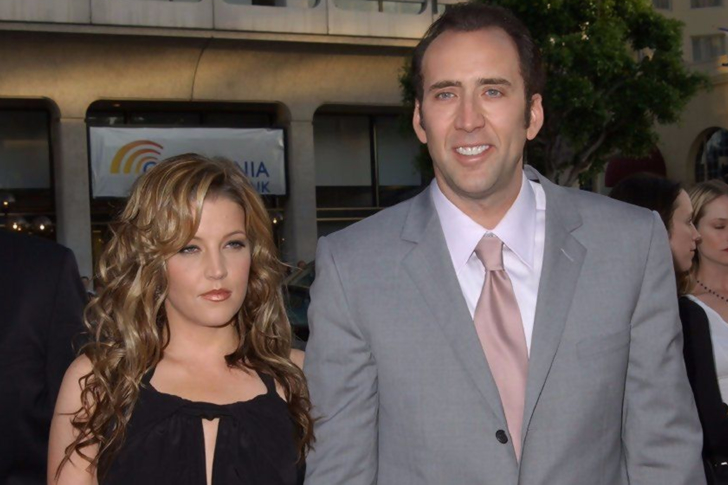 There is no buyer's remorse. It is not like buying a house, finding out there is a need for roof repair, and then rectifying the contract signed with the agent. But it appears this is what happened to the short-lived marriage between Lisa Presley and Nicolas Cage. The two wed on August 10, 2002, just ten days after Nicolas popped the question. He was Lisa's third husband. That should have served as a warning, but Nicolas seemed unfazed.
Realizing he should not have married Lisa, Nicolas filed for divorce on November 25, 2002, just 108 days after they were married. The divorce was finalized two years after, in 2004. This was a rather bizarre ending to a marriage when Nicolas was all praises for Lisa, admiring her honesty. Lisa also thought they had a connection, but it was their similarities that eventually led to the downfall of the marriage.
Britney Spears & Kevin Federline – 2 Years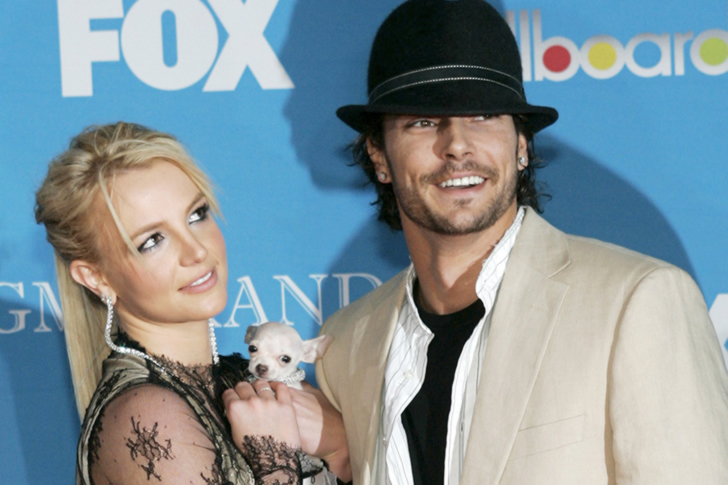 Britney had a record short marriage with her long-time friend Jason Alexander. You would think that with what happened, the pop star would take it slowly and avoid men for some time. But she did not. Weeks after breaking up with Jason, she met Kevin Federline. Kevin Earl Federline is an American rapper, television personality, and fashion model. Then in a twist of fate, she suffered a knee injury forcing her to rest for four months, which probably bored her.
She then proposed to Kevin–he declined jokingly and then popped the question himself. She agreed, of course, and they got married on September 18, 2004. They went on to have two sons and were married for two years. I give Britney credit as the union lasted longer than the previous one. But the love did not last, and they ended up being in a messy divorce.
Drew Barrymore & Tom Green – 163 Days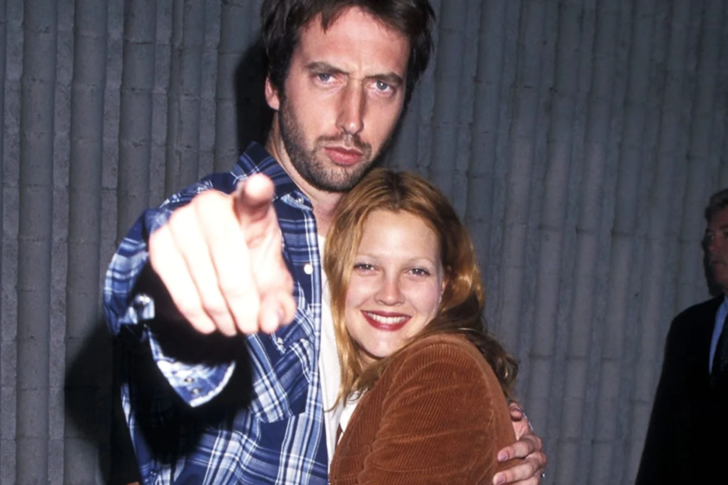 As of this writing, the world has been in quarantine and lockdown for over six months. That was just about the length of Drew and Tom's marriage. Drew Barrymore is an American actress, producer, and author. She has been active since she was young. The couple started dating in early 2000, and were engaged in July 2000, and then got married on July 7, 2001. For a while, they fanned flames that they had eloped, for whatever reason.
Five months into the marriage, however, Tom filed for divorce saying that their differences were irreconcilable. One had to contact a moving company after the split. In interviews, Tom described Drew as a wonderful woman. She also stood by him when Tom had a serious illness. We could only speculate as to the real reasons behind the split, but we wish them well.
Elizabeth Taylor & Conrad "Nicky" Hilton – 205 days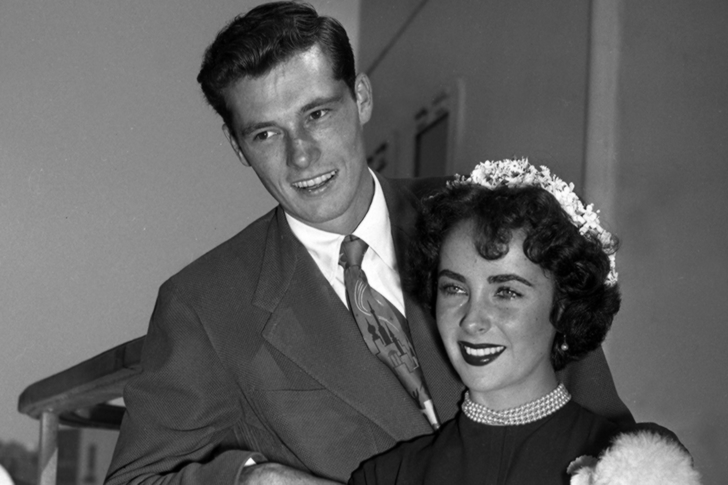 Elizabeth Taylor was an English-American actress, businesswoman, and humanitarian. Conrad "Nicky" Hilton was an American socialite. Elizabeth Taylor married eight times. As if her split with her first husband Conrad Hilton was not enough, she went on to marry seven more men. She was 18 when she married the hotel heir, and according to her memoir in 1965, the marriage was practically over when they returned from their two-week honeymoon.
There were already warning signs, which she probably ignored. When they met in 1949, Conrad was a well-known playboy, but Elizabeth married him anyway. On January 29, 1951, she ended the marriage after telling the court that Conrad was indifferent to her and had used abusive language towards her. She refused to pay alimony, a good move because she knew she could use them as investments instead. She also reverted to her maiden name, Taylor.
Jennifer Lopez & Ojani Noa – 313 days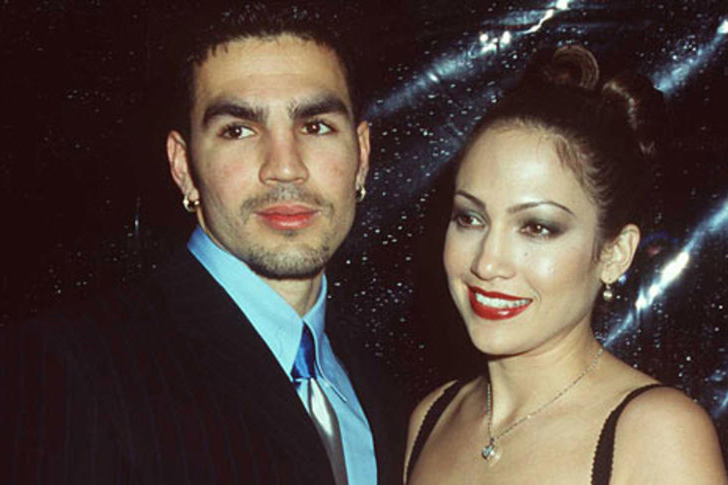 Ojani Noa was J Lo's first husband. They were married for a total of 313 days after marrying on February 2, 1997. This probably set the tone to J Lo being involved in short marriages because she also married Cris Judd and got divorced in less than a year. While things had been amicable with Cris, it did not appear to be the case with Ojani.
In 2006, Ojani tried to publish a book where details of their intimate moments were laid out. Of course, J Lo's lawyers went to court to block the book from hitting the press. After all, the two had signed a privacy agreement. We do not know why the relationship turned sour but in this case, signing an agreement proved to be helpful to J Lo. Though, we would want to hear Ojani's side too.
Axl Rose & Erin Everly – 1 Month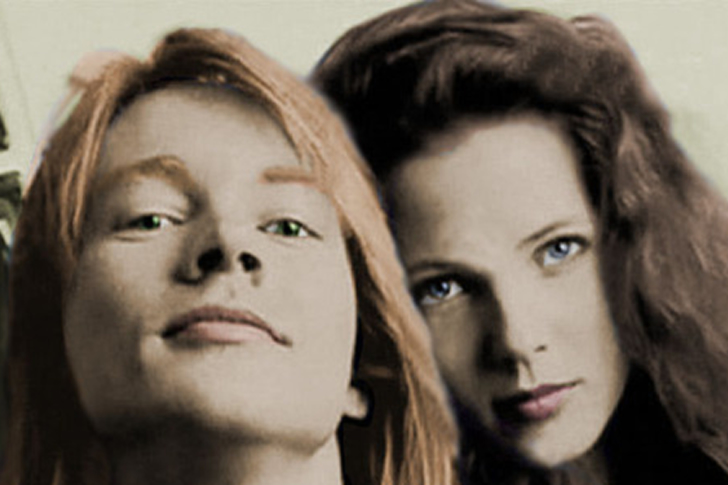 Axl Rose and Erin Everly had something in common—Guns N' Roses. Erin Everly was three years younger than Axl Rose. The couple married on April 28, 1990. It appears that just after 48 hours, Axl wanted an annulment. It would officially end ten months later, but Erin had filed for divorce only one month after they got married.
Axl said that they treated each other like dirt and that their relationship was abusive. They probably argued day and night about who consumes more electricity or about other trivial matters. It was only a matter of time before their marriage fell apart. It was also said that four months in, they lost a baby. It was probably one contributor to their split as well. The death of a child can, after all, take a strain on any couple.
Halle Berry & Olivier Martinez – 2 Years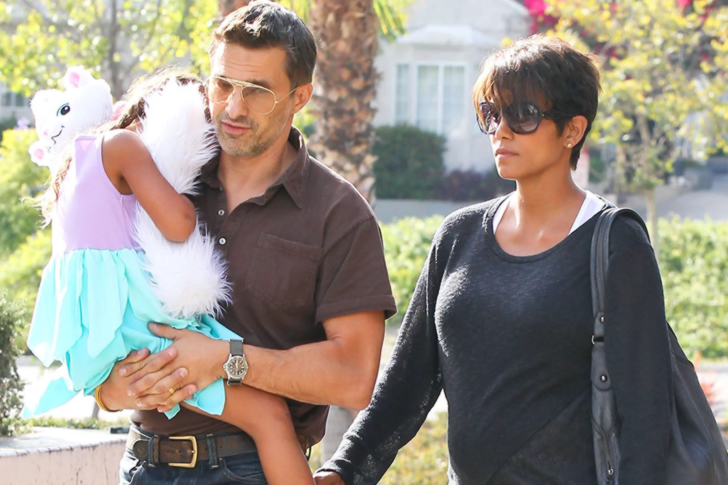 We all want to marry "The One". This was what Halle Berry thought of Olivier Martinez. It was not her first marriage, but she fell in love with the French actor. At that time, Halle was recovering from her divorce from Gabriel Aubry. She said that she was not done with love, but was probably done with marrying as she made an investment in love before and failed. But she also confessed to being a hopeless romantic.
Things moved fast for the couple, and they had a child together. On July 13, 2013, they formalized their relationship and said their vows in France. They appeared happy and content, even in the months prior to the divorce. Things went sour for the two, however, as they filed for divorce in October 2015, just two years after they wed. Halle asked for joint custody of their son.
Drew Barrymore & Jeremy Thomas – 39 days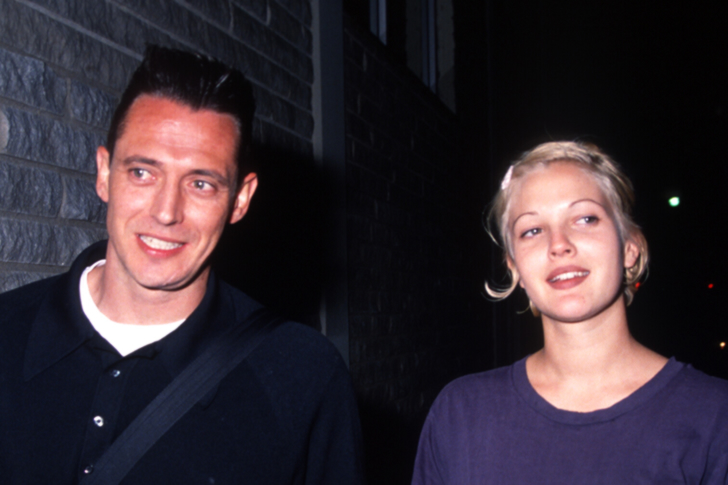 Drew Barrymore is an American actress, producer, and author. Drew Barrymore has her share of marriage and divorces as well. When she was 19, Drew married Thomas, who owned a bar in Los Angeles. The wedding happened in March 1994 and ended in divorce less than two months later. It must have been traumatic for Drew, as even years later she refused to talk about any of her past relationships.
Of course, getting over any relationship is not as simple as passing gas. It takes time and effort to do so. We know that she loved Jeremy at one point and that their relationship failed. While Drew had kept mum, Jeremy was a bit more vocal about their relationship. He said that he married Drew because she was cute. Well, we know now that marriages based on appearance do not last that long.
Naya Rivera & Ryan Dorsey – 2 Years and 4 Months

Secret marriages can be very sweet because new couples are initially very intimate, not letting others intrude into the sacred ceremony. Naya Rivera's marriage with Ryan Dorsey was filled with controversy. She was initially engaged to Big Sean, but the rapper called off the engagement. She ended up marrying Ryan on the day that she was supposed to wed Big Sean, on July 19, 2014. They had an on and off relationship.
Naya was also arrested on charges of battery against her husband. In November 2016, just under two years after taking their vows, Naya filed for divorce. The battery of any degree should not be tolerated, whether from a man or from a woman. When married, it is always best to have mutual respect. We think Ryan deeply loved Naya because when she died in 2020, we saw Ryan mourning the death of his former wife.
Kaley Cuoco & Ryan Sweeting – 19 months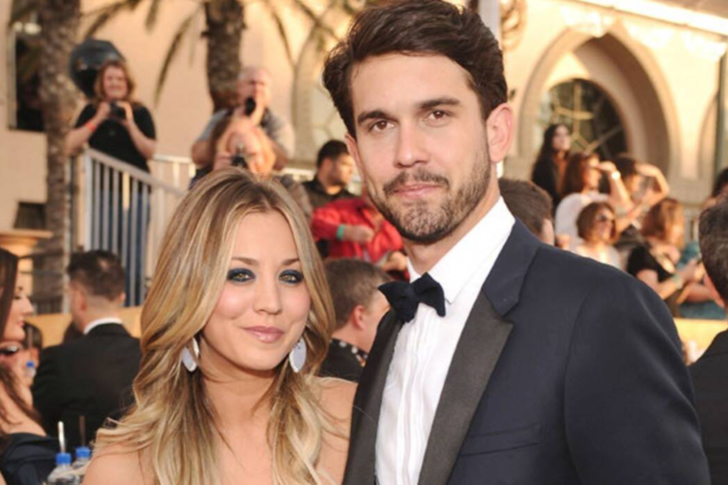 Penny from The Big Bang Theory has a colorful love life, dating to her heart's content until she finally settled down with her scientist neighbor Leonard. We can say that real-life Penny's Leonard was Ryan Sweeting. Kaley married Ryan Sweeting on December 31, 2013. Court papers say their separation was September 3, 2015, just 19 months after. The world was shocked by their split as theirs was the ideal union.
Kaley was beautiful and Ryan was handsome. Though financially, Kaley probably had a higher credit score as her net worth was at $45 million compared to Ryan's $2 million. But that should not have been a factor as they loved each other. There was probably a deeper reason because when the news of their divorce came out, Kaley deleted all traces of her former husband on Instagram.
Audrina Partridge & Corey Bohan – 10 Months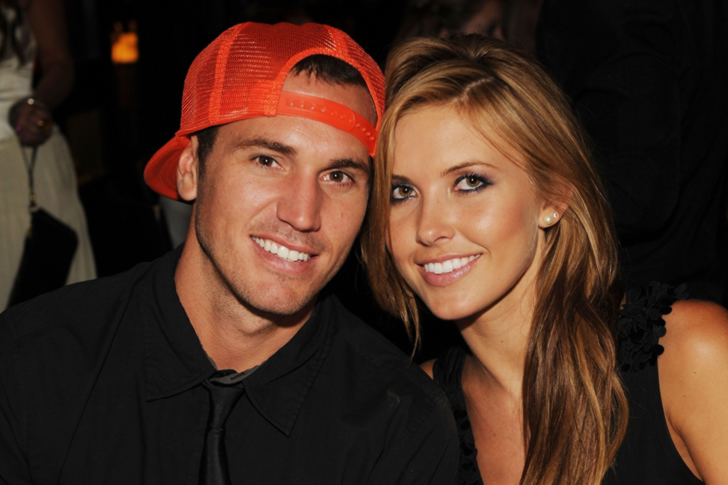 Audrina Patridge is an American television personality, television presenter, actress, and model. The two wed in late 2016, but their marriage lasted only ten months. Reports say that Audrina filed for divorce after a series of domestic abuse incidents. This The Hills alum was also granted a restraining order against Corey.
It appears that Corey had become jealous of Audrina's schedule and travel. He also frequently texted her when at work, resulting in Audrina having issues with work commitments. She also revealed that Corey threatened to end his life prior to the announcement of the divorce. She was rightfully afraid for their daughter, Kirra Max. So to protect herself and her daughter, she filed for divorce. It was good that lawyers were able to sort this out, and their divorce was finalized soon after. Violence should never be condoned.
Paula Abdul & Brad Beckerman – 17 Months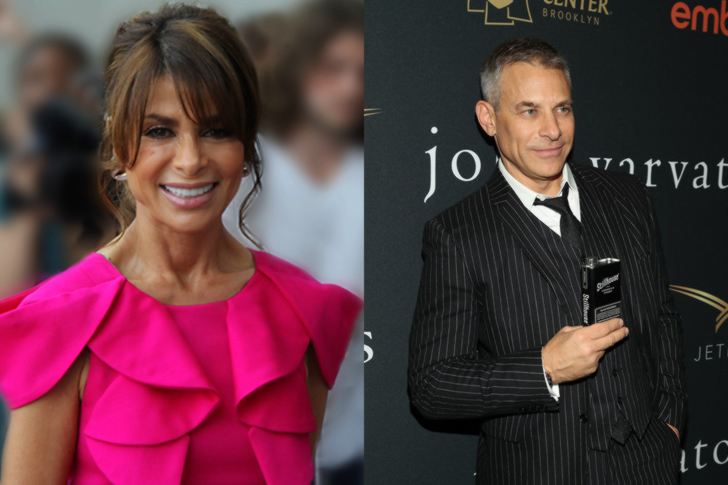 Paula Julie Abdul is an American singer, songwriter, dancer, actress, and television personality. When Paula Abdul married Brad Beckerman, a sportswear manufacturer, on October 25, 1996, she thought she had it all. They met on a blind date and immediately liked each other. Brad was a passionate businessman who knew where to put his investment money, just as Paula was a top-rated television personality. They were compatible and in love.
But fast forward 17 months later, Paula wanted a divorce, citing irreconcilable differences. It was not the first divorce for the former American Idol judge. We do not know the details of why they separated, but we can only speculate that various factors, such as being in the limelight, could have contributed to the split. Irreconcilable differences was also the reason cited by Paula after the split with her first husband.
Aaliyah & R. Kelly — 6 Months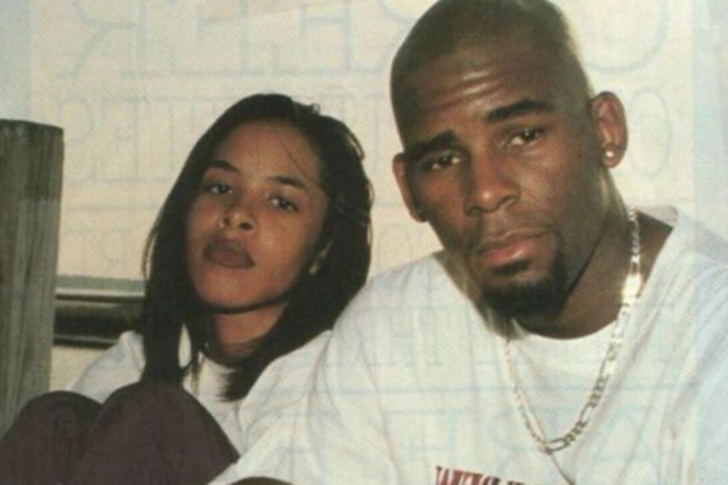 Marrying a minor will result in an invalid marriage. True, some culture allows women to marry, but there are strict rules. In the general American legal system, marrying a 14-year old is not permitted. When the two married on August 31, 1994, Aaliyah was only 14, so they had to resort to forging a marriage contract saying she was 18.
The relationship allegedly developed when Aaliyah was recording her debut album. R Kelly was then 27. As it was void at the start, her parents were able to annul the marriage successfully in February 1995. While love to a certain degree is a beautiful feeling, there are specific legal and moral rules that every society must adhere to. Sadly, these social norms were violated in this instance. Another sad event is that Aaliyah died at a young age of 22 in a plane crash.
Colin Farrell & Amelia Warner — 4 Months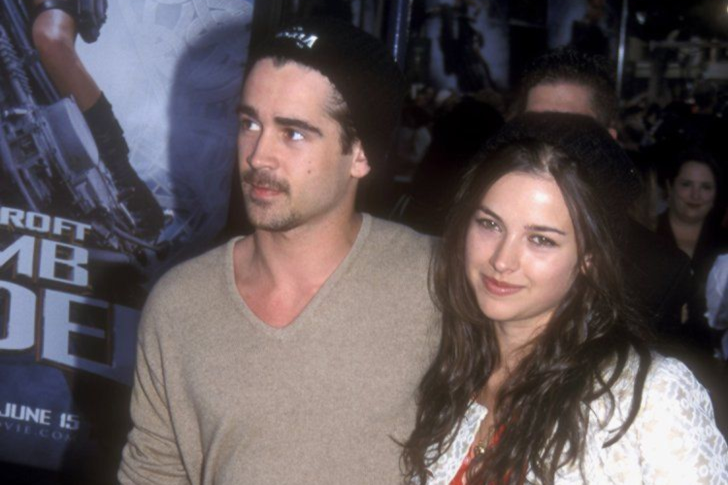 Marrying a heartthrob is a double-edged sword. For one, it feels like you've won the lottery. On the other hand, you will have every other person rooting for your loved one. When Amelia Warner, an English musician, and composer, married Colin Farrell in July 2001, we doubt she knew what she was doing.
She was only 19 at the time of the wedding. Colin, a decade later, claimed that the marriage was not legal. Amelia's mom was in favor of the marriage and was saying good things about the couple back then. Colin was also in love, to the point he had Amelia's nickname "Millie" tattooed on him, perhaps as a reminder and insurance. We do not know what went wrong, but we can take a cue from Colin, who said everything happened so fast.
Ali Landry & Mario Lopez – 18 Days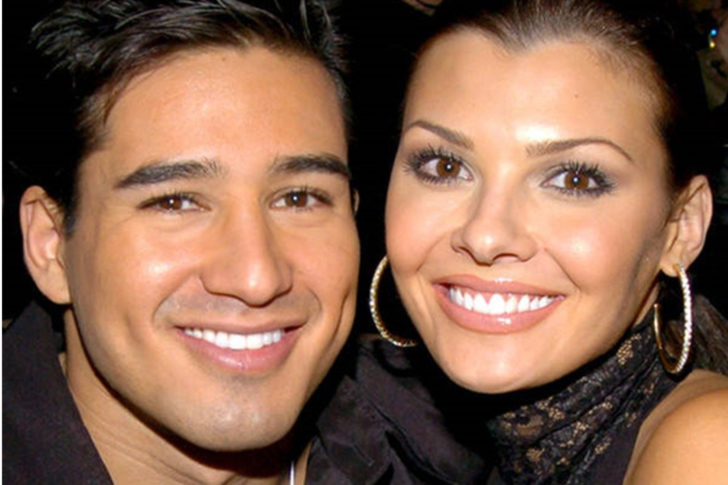 Cheating in a relationship is a big no. For many couples, they consider their differences as workable as long as it is not cheating. For example, they might have arguments about who takes care of the mortgages or the car payments or who takes the kid out to the park, but these are all reconcilable. When Ali and Mario tied the knot, they looked like the perfect couple.
Ali Landry is an American actress, model, and she won Miss USA 1996. Mario Lopez is an American actor and television host. They were both young, attractive, happy, and successful when they got married in 2004. Shortly, however, Ali heard of Mario's inclination to cheat. In a bold move, Ali filed for an annulment just over two weeks after getting married. After many years, Mario admitted to cheating on Ali, which happened during his bachelor party.
Eddie Murphy & Tracey Edmonds – 2 Weeks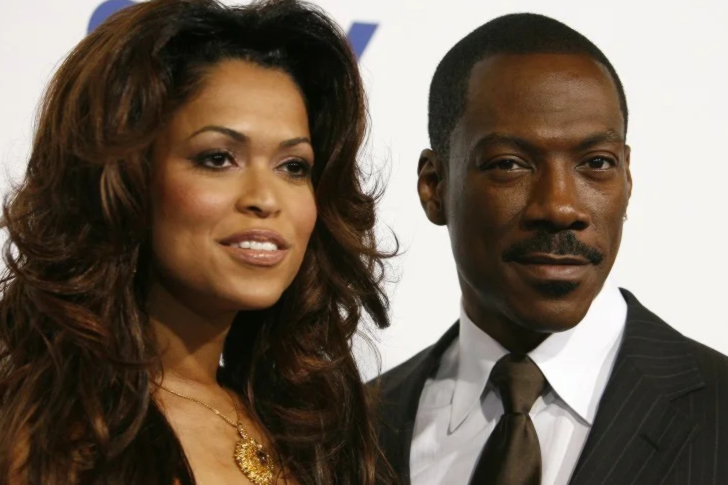 Eddie Murphy is an American actor, comedian, writer, and singer. Tracey Edmonds is an American businesswoman. Bora Bora was the end all and be all of their relationships. They went to the French Polynesian island to have the wedding of their dreams, but it is also here where they ended it.
They got married on January 1, 2008, and reports said their relationship was essentially dead by January 4. It was not until the 16th, however, that they announced via a statement that they were splitting up. What was good is that their marriage in Bora Bora was non-legally binding, so there was no need to bring in lawyers and settle matters. They were able to forget each other and walk away. If anything, it was good they remained friends. One lesson learned from their marriage is that taking it slow has its benefits.
Milla Jovovich & Shawn Andrew — 2 Months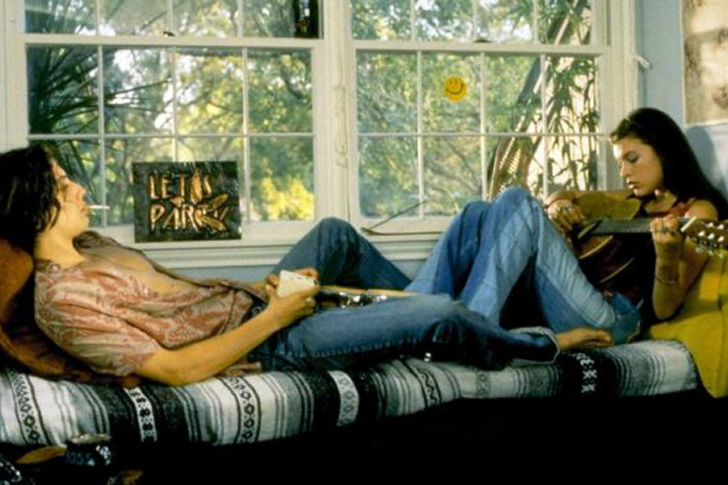 As teens, we often feel rebellious and believe we are already grown-ups. Too often, we think we are mature enough to make critical decisions. While it may be right for some, it is not the case for most of us. Such was the case of Milla Jovovich. She married actor Shawn Andrew in 1992 when she was merely 16 years old to prove how grown-up she was.
She said that she felt emancipated, and though not really into actors, as he was tired of men who were continually harping about their looks, she married Shawn. She also wanted a bank card. Adults to the rescue, Milla's mother called up an attorney and had the marriage annulled. To be clear, the marriage was void from the get-go as Milla was then a minor and did not have parental consent.
Brody Jenner & Kaitlynn Carter – 14 months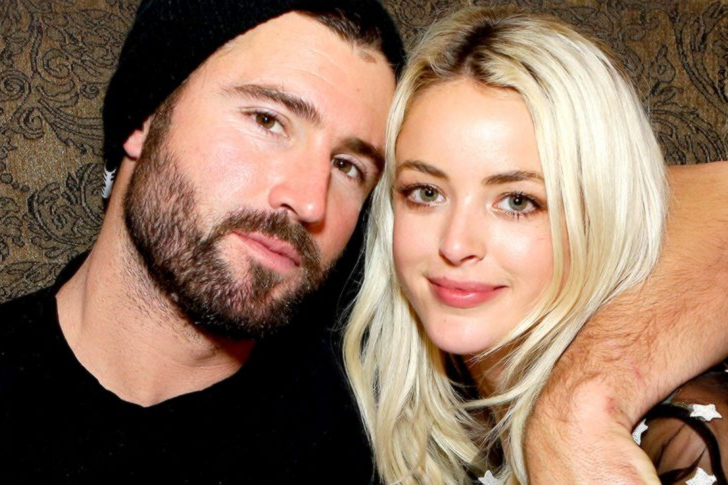 Brody Jenner is an American television personality, disc jockey, and model. Brody and Kaitlynn Carter wed in Bali, a well-known destination point in Indonesia, in June 2018. Brody Jenner proposed to blogger Kaitlynn Carter back in 2016. They had a lavish ceremony–it was everything one could hope for. Fans had a hard time believing that Brody would finally settle.
Hence, the fans, to a degree, were also not surprised when the newly-weds announced their split less than a year later, in August 2019. Brody and Kaitlynn also revealed that they were not legally married in the US. Early in 2020, there were rumors that the two could be together again after the former couple was spotted in Bali. They were also spotted together on various other occasions. We can only hope that they work out their differences and get back together.
Helen Hunt & Hank Azaria – 17 months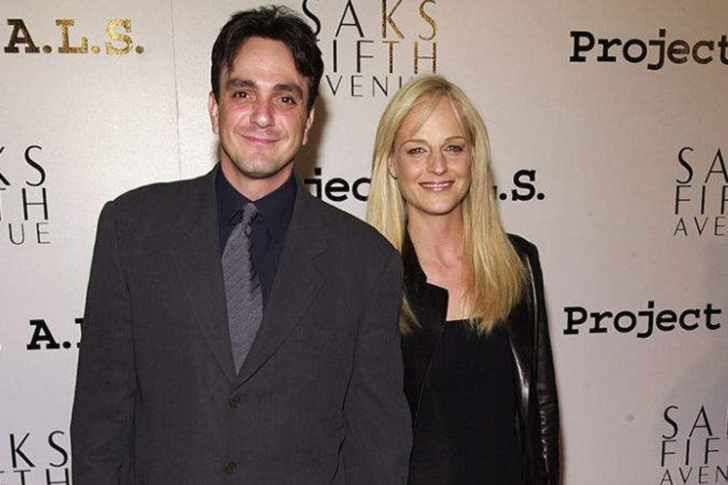 Helen Hunt is an American actress and filmmaker. Henry Azaria is an American actor, voice actor, comedian and producer. Helen and Hank vowed to stay at each other's side in July 1999 at their Los Angeles home. The ceremony was private and was limited to just a select number of guests. However, only after a few months, in December 2000, Helen wanted to get separated, citing irreconcilable differences as the reason.
One of them probably had to contact a moving company at that time. Their date of separation was uncertain, but it was a sad ending to a five-year relationship. Despite the split, the two had remained friends. One possible reason for the split was jealousy. Hank felt insecure as Helen had a very close relationship with fellow star Matthew Perry. It was another Matthew, however, that Helen began a relationship with after the divorce—Matthew Carnahan, a director.
Carmen Electra & Dennis Rodman – 9 Days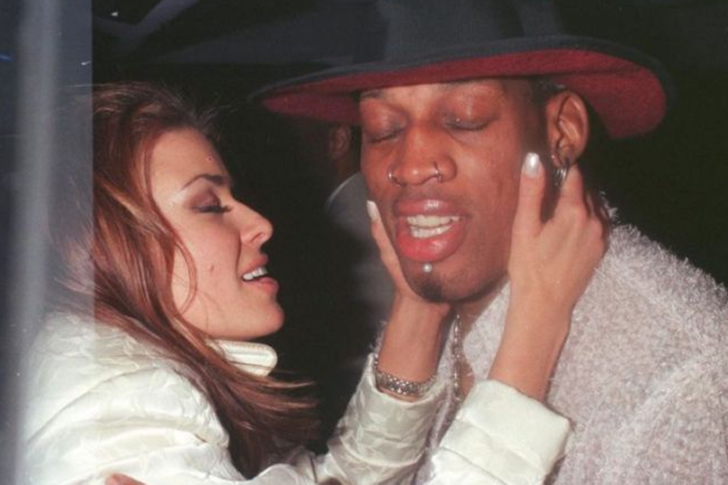 Carmen Electra is an American actress, model, singer, and media personality. Dennis Rodman is an American former professional basketball player. In hindsight, their marriage was a marriage doomed to fail. Carmen thought that she could become a source of comfort for what she described as a "gentle giant". On the other hand, Dennis probably felt that he could fill the void left by Carmen's mom, who passed away in 1998 shortly before they met.
They thought they understood each other, and they were passionately in love. So they surprised everyone by eloping and getting married right away on Nov 14, 1998. The marriage ended after nine days, however, and lawyers had to step in as the couple filed for a divorce. They continued to appear together publicly, but by the following year, Carmen formally filed for a divorce. Years later, she would describe the marriage as the "worst".
Sinead O'Connor & Barry Herridge – 16 Days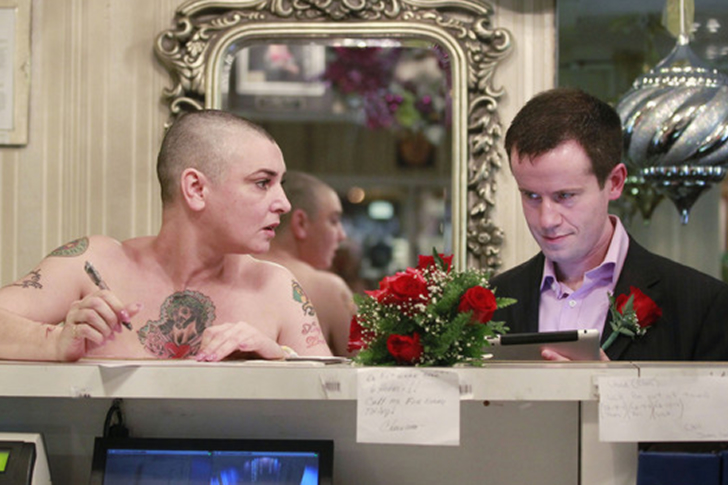 Marriage is supposed to last forever, not days. Sinéad O'Connor is an Irish singer-songwriter. Sinead married Barry on December 8, 2011, after meeting online. The couple lived together for seven days. However, their marriage only lasted for a short time. They separated after 16 days. Sinead blamed pressure and disapproval from the family and friends of her therapist's husband.
It can indeed be scary to face a new husband and a new set of in-laws and friends who would always have a say in your relationship as if they have investments in it. The behavior triggered Sinead to take drugs the same day they were married. She also thought that they rushed into marriage without preparing for the consequences. At least, they were not abusive to each other and had decided to stay friends despite the marriage ending.
ANGELINA JOLIE AND JONNY LEE MILLER – 1 YEAR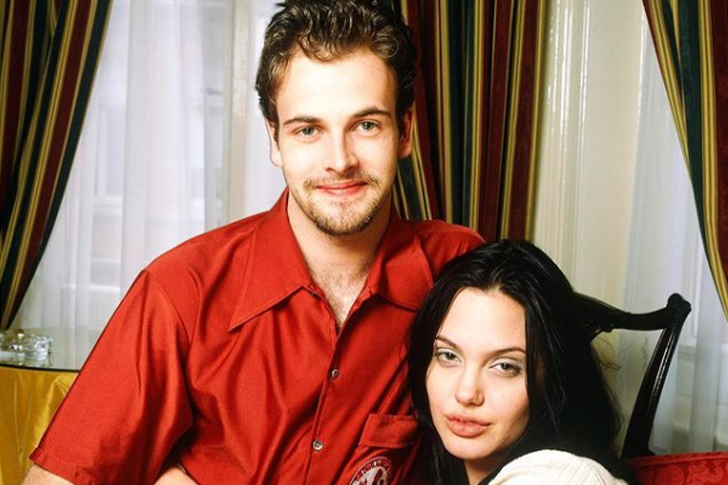 The two first met after starring in the 1995 film, Hackers. Just six months after that, the pair were married. Angelina Jolie was only 20 at the time, while Jonny Lee Miller was 22. In Jolie's own words, it was a quick wedding since he had to leave for Britain and she was to stay behind in Los Angeles. In attendance were Jolie's mother and a friend of Millers. The bride didn't wear anything fancy either—just a plain shirt with her husband's name on it and a pair of black rubber pants.
The marriage may have ended with lawyers, but there is no bad blood between these two. Even in interviews, the two only have praises for each other. They look back at their marriage with humor and fondness. Both ended up remarrying, but still remain friends to this day.
BROOKE SHIELDS AND ANDRE AGASSI – 2 YEARS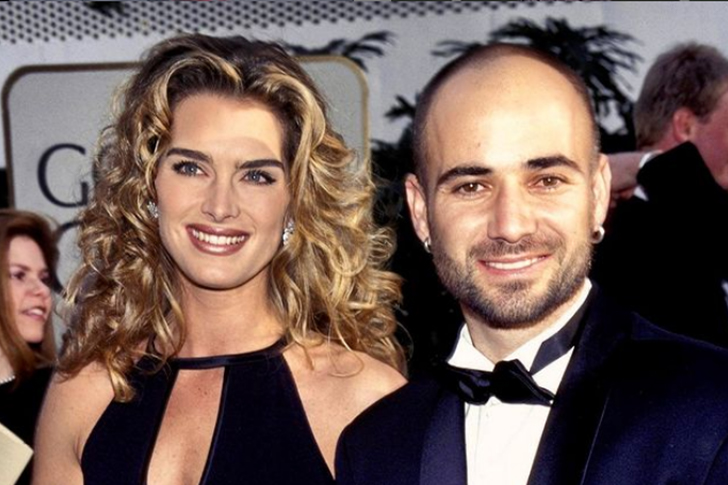 The thing about Hollywood relationships is that many are under some form of pressure early on. This is especially true for people who are of a particular degree of fame, such as Brooke Shields and Andre Agassi. The couple first met in 1993, after they were introduced by Lydie Benson, a mutual friend of the two. Fun fact: the two used to send "lengthy, heartfelt" faxes to each other in the beginning. We think that could be likened to sending flirty text messages today, right?
From there, a relationship bloomed between the two. Despite their seemingly harmonious union, there had been red flags early on. They had very different likes and dislikes, life views, and just nature in general. They married in 1997 and split up in 1999, about a week before their wedding anniversary. Fortunately, despite the not-so-pleasant experience, each found love anew.
UMA THURMAN AND GARY OLDMAN – 11 MONTHS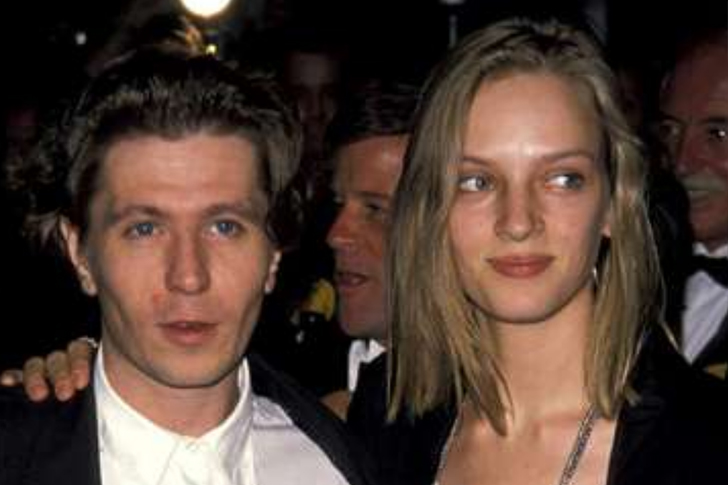 Considering the age gap between actors Uma Thurman and Gary Oldman, some might have viewed their union a little unusual. There's also the fact that their marriage was Thurman's first and Oldman's second. The two began dating while filming the State of Grace and eventually married after the movie wrapped in 1989. At the time, Thurman was 18 years old and Oldman was in his thirties. While the actress considers the marriage a mistake, she only has praises for her ex when it came to his acting prowess.
In an interview, Oldman appears to share the same sentiments. He believes that the relationship meant little to either of them and that teenage weddings "don't count." To their credit, the former partners do remain amicable with each other even after they've moved on with new relationships. Most notably, Uma Thurman with Ethan Hawke.
JENNIFER GARNER AND SCOTT FOLEY – 3 YEARS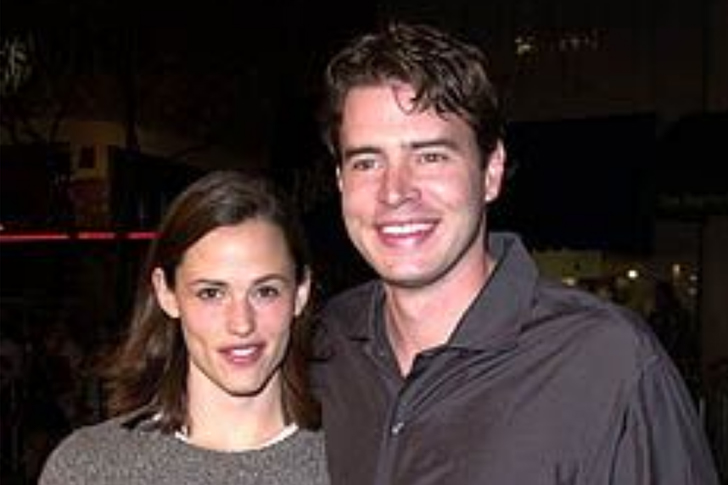 In 1998, Jennifer Garner had a guest appearance on the show Felicity. She was only part of the program for two episodes but immediately hit it off with Scott Foley who was a regular cast member. Just two years after, they were wed. It was also during this time that Garner was experiencing great success when it came to her career. She had just been cast by J.J. Abrams in the hit show Alias, the very show that would help make her a household name. However, it was this same success that would add pressure on her marriage with Foley.
The couple announced their separation through their lawyers in 2003. According to Foley, there was never any infidelity, and that they had simply grown apart. As for Garner, she wishes that she had waited for marriage until she was well over thirty and more prepared for it.
JEFF GOLDBLUM AND GEENA DAVIS – 3 YEARS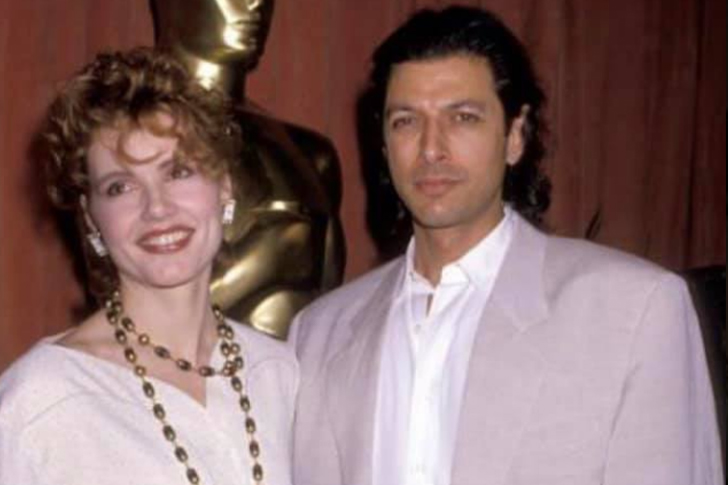 Actors Geena Davis and Jeff Goldblum first met on the set of Transylvania 6-500 back in 1985 and for the former couple, it was love at first sight. In an interview, Goldblum even admitted to feeling nervous while they were being introduced since he really wanted Davis to like him. Well, it looks like he got what he wanted! During the time they were together, the pair was touted as "Hollywood's Most Adorable Couple".
Their marriage was a spontaneous affair, which was held in Las Vegas back in 1989. However in love they might have been, their union only lasted for three years. According to their attorneys, the couple had irreconcilable differences between them. The two never sugar-coated their relationship and admitted they faced many challenges as a couple and in the end, they were simply not meant to be.
SANDRA OH & ALEXANDER PAYNE – 24 MONTHS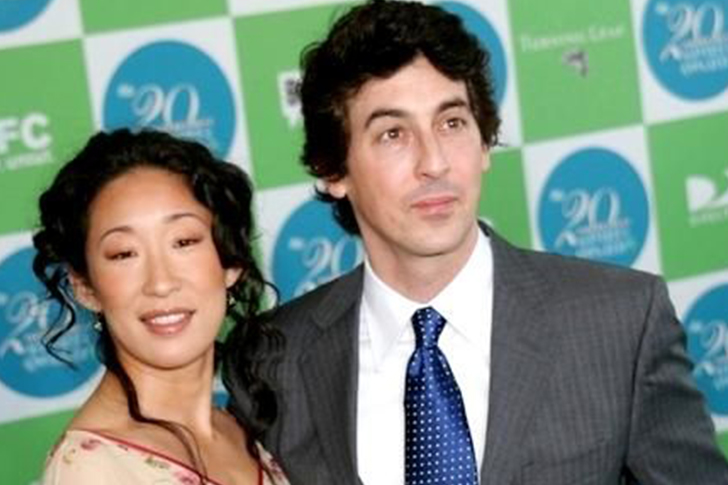 Sandra Oh is an award-winning actress who has always been rocking her role as Dr. Cristina Yang in the medical drama Grey's Anatomy. Even though Sarah is an A-lister celebrity in Hollywood, she likes to keep her private life away from the limelight. With Sandra being so wary of romantic life, people may not know that she was once married to prominent film director, Alexander Payne.
The ex-couple got married in 2003 and worked on the film Sideways together. It's been reported that some in their circle knew the wedding was over before it even started. Alexander has many film credits to his name and his debut film was the 1996 film, Citizen Ruth. He received an Academy Award nomination for Best Original Screenplay for both The Descendants and Election. Sandra and Alexander, unfortunately, ended their relationship in March 2005 and had no children during their marriage. Despite their split, they remain friends.
JULIA ROBERTS & LYLE LOVETT – 21 MONTHS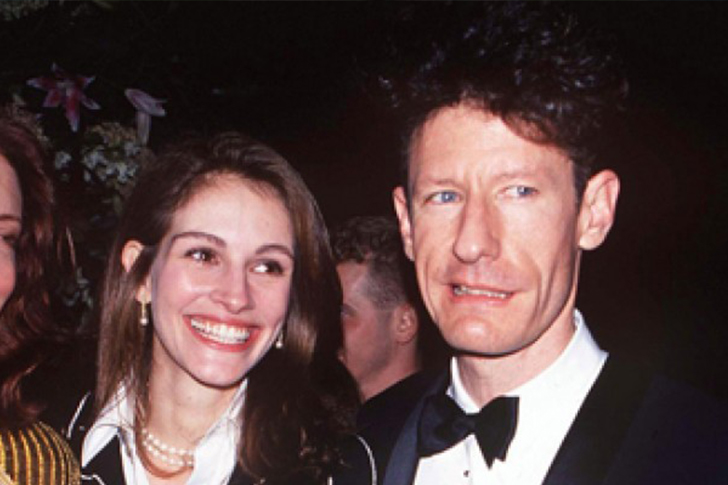 Julia Roberts was once married to country singer-songwriter Lyle Lovett. The two tied the knot after three weeks of dating in Marion, Indiana, on June 27, 1993. They met while filming The Player — Julia was only 25 years old at the time and had already gone through a lot of brief romances. Even though they had a ten-year age gap, it did not stop them from being together. The happy marriage turned into a disaster because they rarely spent time with each other.
The two had no time for each other because of their growing careers. After 21 months of marriage, they called it quits. They went back to their normal lives — Julia went back to acting and Lyle went on tours again. During their time together, they never worried about expenses like gas. Regardless, they are both happy now with their respective marriages and kids. They have truly found the happiness that was meant for them.
KIM KARDASHIAN & DAMON THOMAS – 48 MONTHS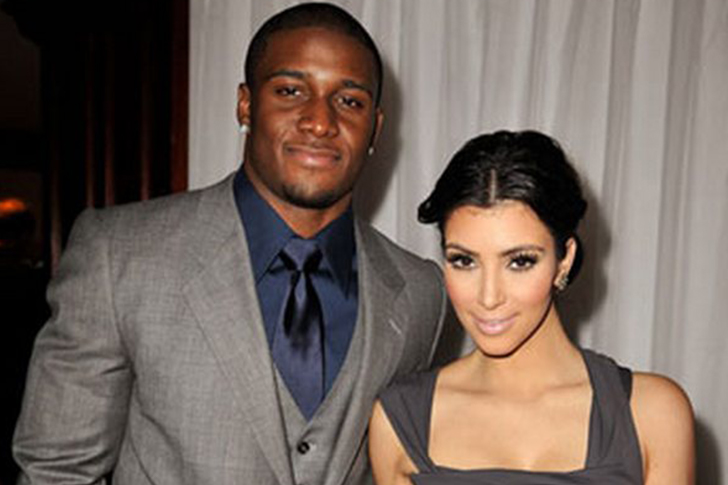 Damon Thomas was the first husband of Kim Kardashian. She married Damon before she was famous. While many do not know much about Damon, here are some facts about him. Damon is a music producer who established the pop production group, Underdogs, with enough investment money. He has produced music for famous films like The Help, Pitch Perfect, and Dreamgirls.
Kim and Damon were married in 2000 but ended things between with the help of a lawyer after four years. As for Kim, she is a huge media personality and is the star of Keeping Up With The Kardashians, along with her brother, sisters, and mother. She is a model, a socialite, a businesswoman, and an actress. In 2015, he became the highest-paid reality TV personality. She has a beauty product line, KKW. Likewise, Kim is among the 100 most influential people according to Time magazine.
WILL ARNETT & PENELOPE ANN MILLER – 23 DAYS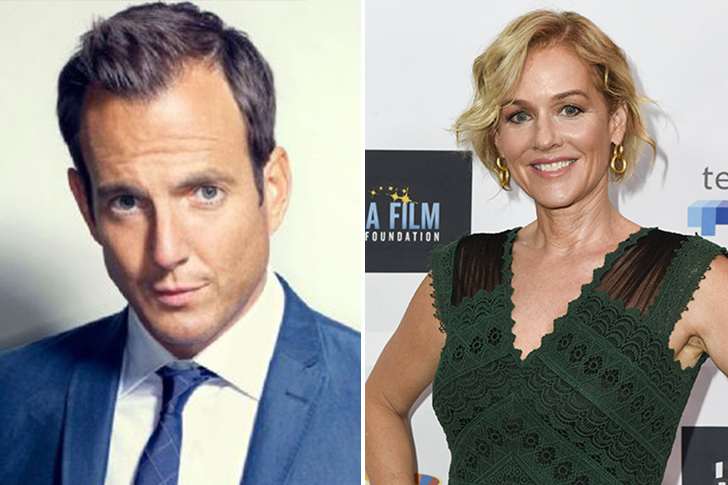 The marriage life of Will Arnett and Penelope Ann Miller lasted for only 23 days. The ex-couple dated for one year before they exchanged vows on December 9, 1994, only to separate in 1995. Will has many film credits to his name and is a renowned Canadian actor. He gained recognition after starring in the Netflix series, Arrested Development, from 1996-2019. Will even received a Primetime Emmy Award nomination for this role.
As for Penelope, she is an American actress who started her career by doing Broadway productions like Biloxi Blues, where she earned a Tony Award nomination. She also appeared in various Hollywood films like The Freshman, Awakenings, and Adventures in Babysitting. Furthermore, Penelope was nominated for a Golden Globe Award for her exceptional performance in Carlito's Way. Both are happy with their lives now and enjoy the best of their victorious careers.
HEIDI KLUM & RIC PIPINO – 60 MONTHS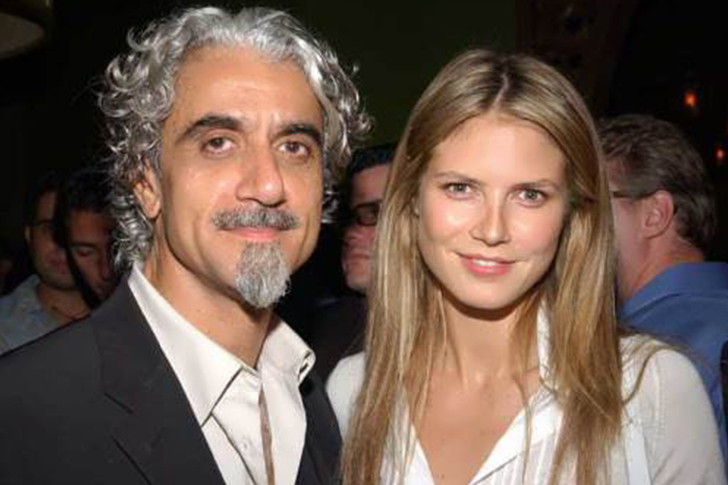 Heidi Klum, without a doubt, has fashion in her blood. She is the daughter of a cosmetics executive and hairdresser. Given this, it only seemed fitting that she would marry an internationally renowned stylist. The German supermodel married Ric Pipino in September 1997, but after five years of marriage, they decided to separate with the help of a lawyer. Even though the marriage was short, the two remained good friends through the years.
Ric is a notable hair stylist, in-demand for his remarkable style touches. He founded his first salon, Pipino, at Shore Club, Miami, and later expanded to other locations. Over the course of his long career, he has worked with numerous high-profile models like Petra, Nemcova, Donna Kara, Lady Gaga, and his ex-wife Heidi. She is the first German model to become a Victoria's Secret Angel and is the remarkable host of Project Runway.
HALLE BERRY & DAVID JUSTICE – 36 MONTHS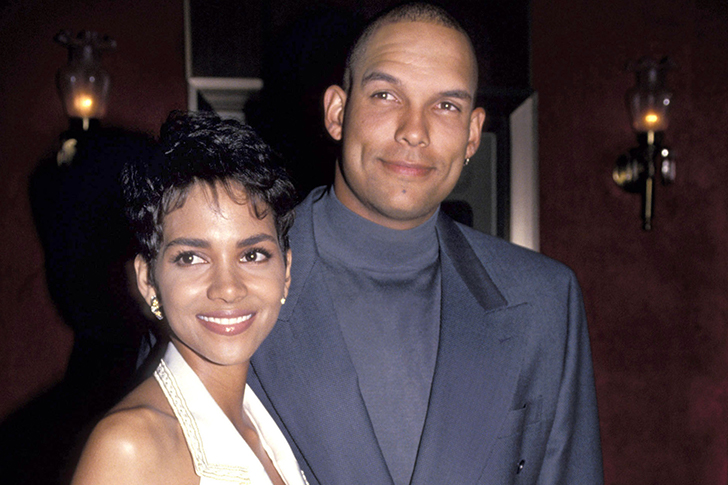 Halle Berry and David Justice had a challenging relationship together. However, with the help of an attorney, they managed to get out of the relationship. They got married in 1996 and separated in the same year. Halle is a sought-after actress and the first African-American actress to win an Oscar Award for a leading role. In the span of her career, she showed her versatility as an actress by portraying different roles. In addition, Halle is an award-winning actress who attained numerous Golden Globe Awards and Primetime Emmy Awards.
Her ex-husband, David, is a professional hitter and baseball outfielder in Major League Baseball. He played for teams such as the Cleveland Indians, the New York Yankees, and the Atlanta Braves. Moreover, he is a three-time MLB All-Star and won the National League Rookie of the Year Award. While the two have not stayed friends after all these years, David once said in an interview that he wants to apologize to Halle.
RICHARD GERE & CINDY CRAWFORD – 48 MONTHS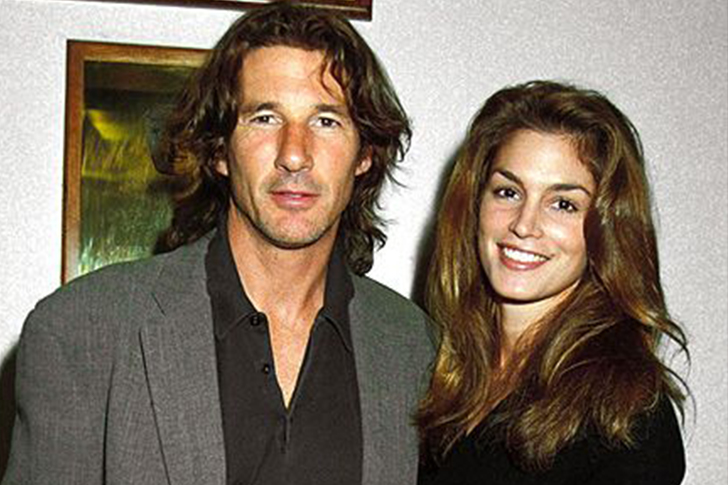 Richard Gere and Cindy Crawford first met at a backyard BBQ of photographer Herb Ritts. They hit it off immediately and started dating. It did not long for the couple to appear in tabloid covers. Soon, they became an item and were seen together for red carpet events. On December 12, 1991, they took a private jet to Las Vegas and tied the knot in Sin City Chapel. Even without insurance, they chose to have a last-minute wedding, and it did well.
Unfortunately, their union ended after four years. There were many speculations about the breakup, but they are now living their respective lives happily and away from each other. Richard is a prominent actor and producer who gained popularity for his role in both Days of Heaven and Looking for Mr. Goodbar. As for Cindy, she is among the most famous supermodels of her time and is also a well-known actress.
LAURA DERN & BEN HARPER – 60 MONTHS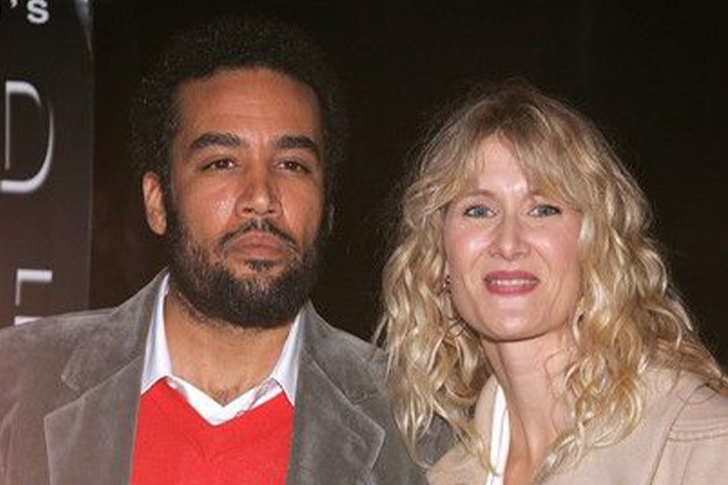 In the course of Laura's career, she's always portrayed hilarious, crazy but warm characters. We might think that we knew everything about her, including her love life, but clearly, some do not. She is an Oscar-nominated actress and star of Little Women, Big Little Lies, and Marriage Story. Her only marriage was to Grammy Award singer and musician Ben Harper.
The ex-lovers met at one of Ben's concerts, and after years of dating, they exchanged vows in December 2005. It was, to some degree, a very intimate ceremony that was held at their home in Los Angeles. They have two kids together, Jay and Ellery, who are both also enjoying their chosen careers. Only a few people knew about the marriage at the time because Laura is a private person who likes to keep things under the radar. Nevertheless, she and Ben are supporting the kids well, and that is what is essential.
WILL SMITH & SHEREE ZAMPINO – 36 MONTHS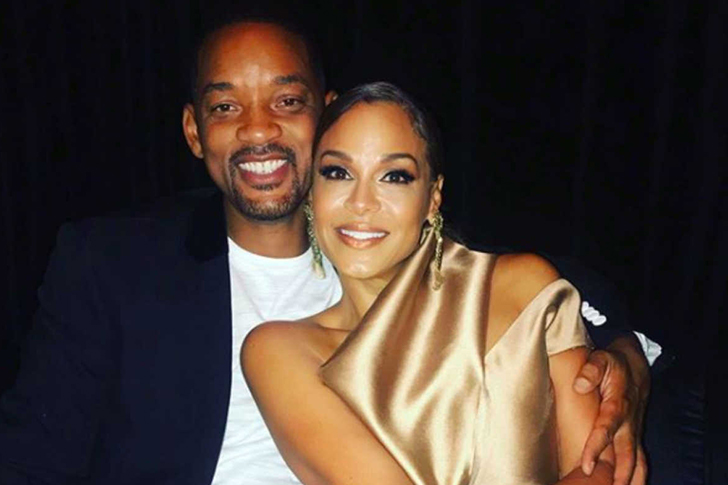 At this point, very few remember that Will Smith was once married to Sheree Zampino. When one thinks of Will, after all, they immediately think of Jada Pinkett as his longtime partner. The couple had one kid together, but like all couples in this list, they got separated. They met after Will wanted to meet Pinkett but ended up meeting Zampino instead. From that moment, he opted to pursue Sheree and forgot about Pinkett. In 1992, they had their first son, Trey. Things turned around again after Will met Pinkett.
Sheree made the first move and hired an attorney to separate from Will. He is a rapper, actor, and film producer who has won four Grammy Awards, two Academy Awards, and is a five-time Golden Globe nominee. On the other hand, Sheree is a renowned actress and producer known for her work in films such as the 2013 Do Something Awards, When the Time Comes, and Our Journey.
TOM CRUISE & MIMI ROGERS – 36 MONTHS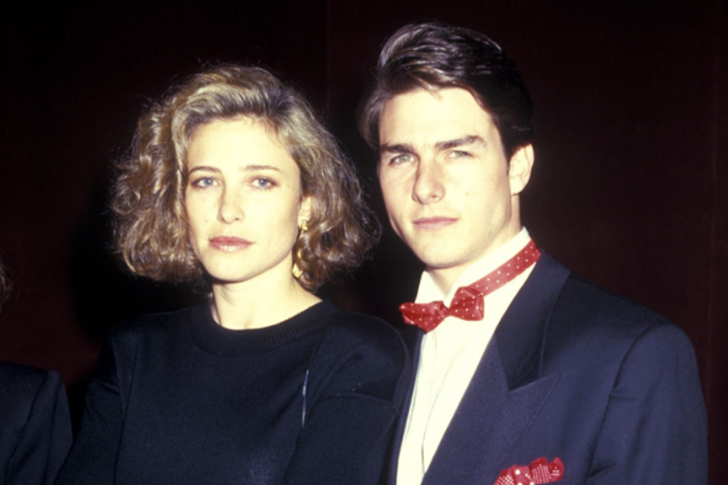 At a small upstate in New York, Tom Cruise and Mimi Rogers intimately exchanged vows on May 9, 1987. They kept their marriage away from the limelight to keep the press away from them. Being married to one of the most famous men in the world gave Mimi some insurance in their marriage. Little did she know that one day, in 1990, they will be separated.
Tom is one of the highest-paid actors in the world and he's achieved many accolades such as three Academy Award nominations and three Golden Globe Awards. Apart from his acting skills, he is extremely good looking, too, which explains the numerous relationships he's been involved with. Ex-wife Mimi is a producer and actress, popular for her performances in Desperate Hours, Someone to Watch Over Me, and Gung Ho. They now have their own respective families and respect each other's present marriages.
EVA LONGORIA & TYLER CHRISTOPHER – 12 MONTHS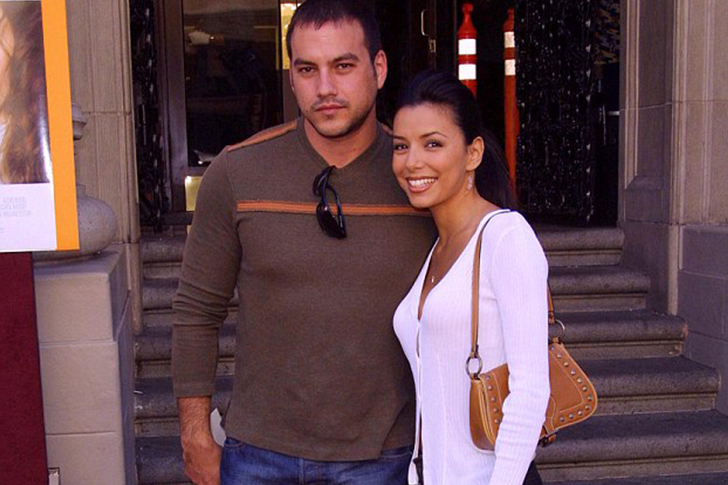 A lot of things can happen in one year. For Tyler Christopher and Eva Longoria, their marriage ended after one year of being together. Their relationship was so short, in fact, that it mostly flew under the radar. The couple's marriage was initially kept a secret and they were already separated before the public even knew about their marriage. After all these years, neither the couple nor their lawyers have said anything about their relationship, and people were only left to speculate.
Eva maintained a good credit score after being an actress and producer. She appeared in films such as The Young and the Restless and Desperate Housewives, where her performance was recognized with a Screen Actors Guild Award and a few Golden Globe nominations. Her ex-husband, Tyler, is a renowned actor, known for his roles in General Hospital and Days of Our Lives. Today, they are enjoying their career and are happy for each other.
KATE WINSLET & SAM MENDES – 24 MONTHS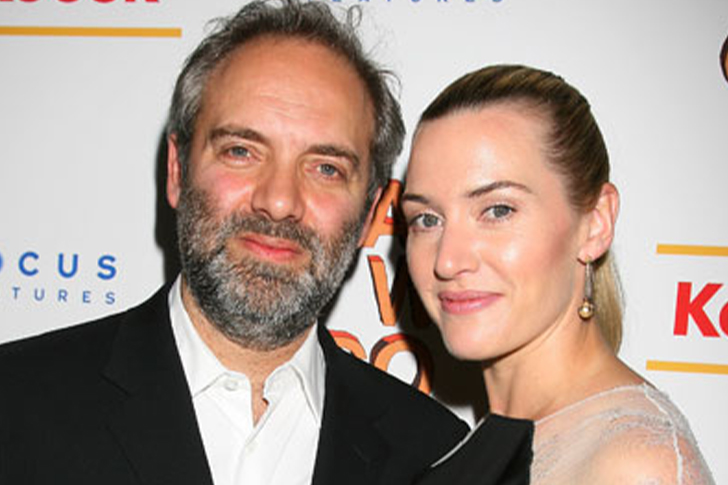 One of the ultimate pairs in Hollywood history is actress Kate Winslet and director Sam Mendes. Kate gained huge success after playing Rose in the famous film, Titanic, while Sam won an Oscar Award for his work in American Beauty, which was his debut film. However, it was not always happy in their relationship. After two years of being together, they decided to call it quits.
Kate is an English actress who has a vast net worth to her name and who has no issues paying her electricity bills. She is known for her work on period dramas and has won various awards, including four Golden Globe Awards, four Empire Awards, three British Academy Film Awards, and three Screen Actors Guild Awards. Winslet's ex-husband, Sam, is a stage and film producer, screenwriter, and director who won a Tony Award for Best Director.
JANET JACKSON & RENÉ ELIZONDO JR. – 12 MONTHS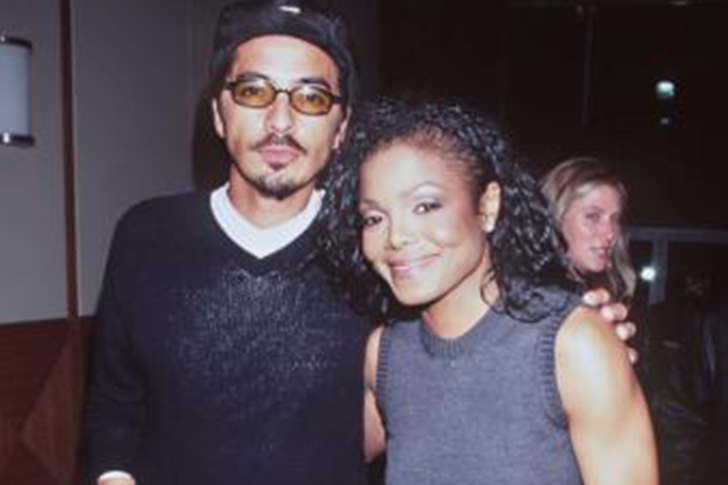 Janet Jackson and Rene Elizondo Jr. have kept their marriage a secret at the time. They split after a year of being together. Janet was the one who kept their relationship a secret, and Rene was not much of a private person. From there, they already had issues, and Rene sought the help of an attorney to divorce Janet.
Janet is the youngest among the Jackson family. She's a singer, an actress, a record producer, and a songwriter. She is a renowned public figure noted for her amazing shows. She appeared in numerous films such as Fame, Different Strokes, and Good Times. Janet is still working in the industry and doing her best. Likewise, she released various albums such as The Velvet Rope, All For You, and Discipline. On the other hand, Rene is a Mexican songwriter, dancer, and music video director who directed several videos such as Again, Together Again, and That's The Way Love Goes.
ANGELINA JOLIE & BILLY BOB THORNTON – 24 MONTHS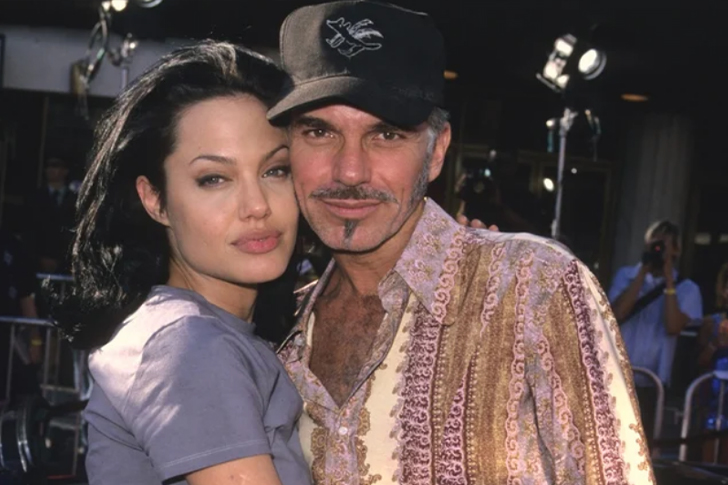 Angelina Jolie and Billy Bob Thornton first met on the set of Pushing Tin. They immediately fell in love, but after only two years of marriage, they split. Their marriage was chaotic from the beginning, and while their wedding was a unique one, their marriage went by the book very fast. They have a 20-year age gap, but it did not stop them from being together. Unfortunately, their relationship ended, and they fell out of love.
Angelina is an excellent actress and filmmaker. She won a lot of awards during her long career, including three Golden Globe Awards and an Academy Award. She was also named the highest-paid actress in the world many times. Her ex-husband, Billy, is a musician, actor, and filmmaker who co-wrote One False Move. To his credit, Billy also won an Academy Award for Best Adapted Screenplay in the well-known film Sling Blade.
KIM CATTRALL & MARK LEVINSON – 6 YEARS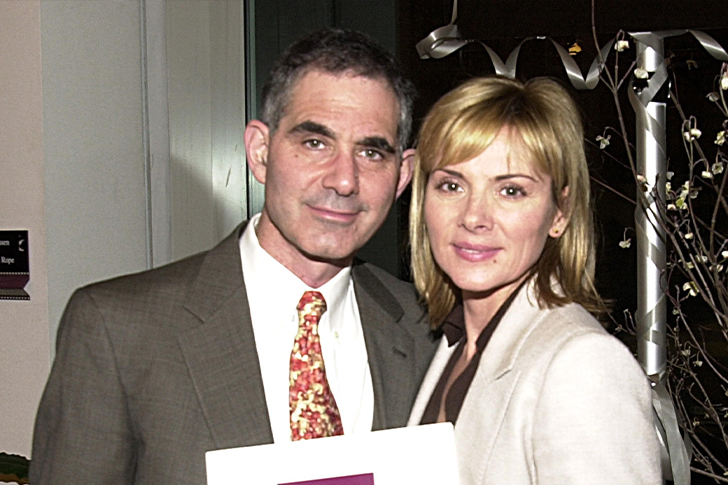 Kim Cattrall and Mark Levinson have only been married for six years. We're pretty sure though that they have put a lot of investments into their marriage, but eventually could only take so much. It was a good thing, too, that the decision was mutual.
It was the year 1998 when the actress married her third husband. The two ended up discussing having children but the blonde actress didn't really want any. Even today, she confirmed in an interview that she had no regrets about her decision. She claimed that she was against the idea from the very start of their relationship. She also said that her being part of the most iconic TV show at the time had a huge negative impact on her marriage with Levinson. At least now they are both in the process of truly being happy.
GEORGE CLOONEY & TALIA BALSAM – 4 YEARS

George Clooney and Talia Balsam were married in 1993. Unfortunately, the love didn't last very long. They were only married for four years. Their legal separation process lasted 25 months. It was said that Talia wanted a rather normal life with George but given the facts and situation, he had difficulty providing her with what she wanted. She wanted less time under the spotlight and more quality time with each other.
The decision to separate was reportedly mutual, and it didn't surprise many of their closest friends at the time. Everyone sensed that it was not meant to be and that they both deserved better since they weren't at all compatible. To some degree, we guess their decision paid off in the end since they are now happier than they were, especially since George is now with the love of his life, Amal.
CAREY MULLIGAN & MARCUS MUMFORD – 1 MONTH (NOT CONFIRMED)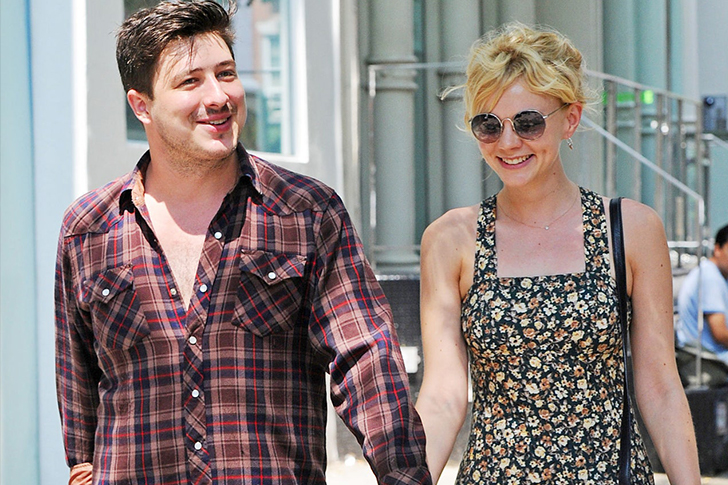 Carey Mulligan and Marcus Mumford tied the knot recently after having had an off-again, on-again relationship. The couple seems to have made great investments in one another.
Still, rumors about the two having split up still circulate. It might be too soon to tell either way since the couple hasn't been married for half a year yet. Like most celebrity couples experiencing a rocky relationship, the two are trying to work things out. This might be one of the shortest marriages on this list if the rumors are true. We're hoping that they will be able to work things out since the actress's husband comes from a religious family and is said to be loyal and hardworking. Carey might have had her fair share of insecurities in the past, especially since reports have come out saying a few directors have criticized her appearance.
PAULA ABDUL & EMILIO ESTEVEZ – 2 YEARS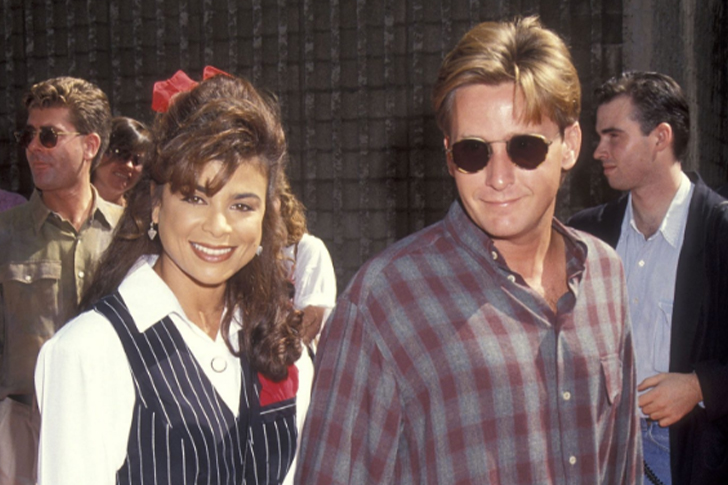 Paula Abdul and Emilio Estevez tied the knot in 1992. Abdul was topping the charts with her new single and a slew of projects were coming in for the singer. The wedding was hailed as the celebrity wedding of the year. Despite their busy schedules, they made sure to put investments of time and love into their marriage. Unfortunately, everything was short-lived.
In 1994, after only two years of marriage, the singer decided to call a lawyer and file legal separation from Estevez. Both of them admitted that they realized it was time to call it quits. The marriage ended and the two found peace and happiness elsewhere. People expected their marriage to last longer since both were smitten by each other at the beginning. However, fans had no choice but to support them in what they thought was right.
EMMY ROSSUM & JUSTIN SIEGEL – 1 YEAR AND 6 MONTHS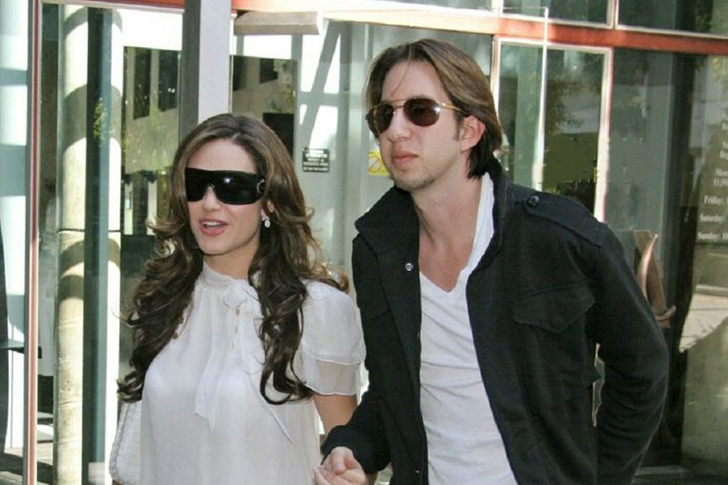 Emmy Rossum and Justin Siegel had a very brief marriage — it lasted a total of 18 months, to be exact. They didn't make it to their second year wedding anniversary, and in 2010, the actress decided to make things official and file for separation from the music executive.
Rossum admitted that as much as there were investments in love and time that were made, ending it was still a necessity. The two decided to say their vows and I Do's in 2008, and as people recalled, the two started out very emotional and attached to each other. Even after a year into the marriage, there weren't any signs to suggest that the couple would be splitting up. Rossum said she has no shame about what happened and said that keeping matters private was for the best.
JAMES CAMERON & KATHRYN BIGELOW – 2 YEARS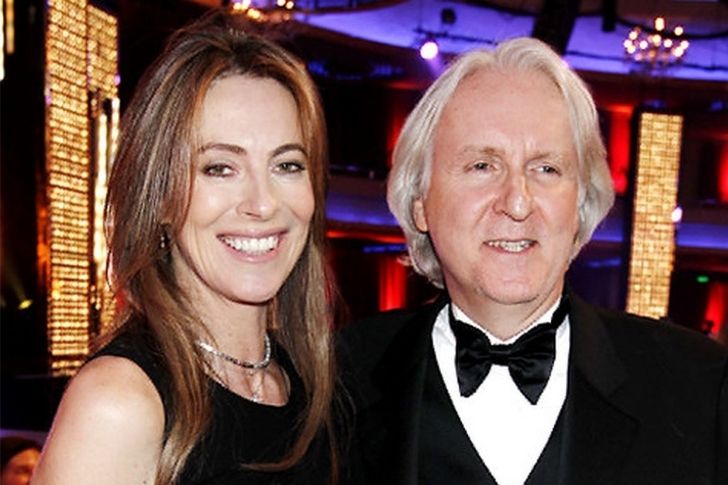 James Cameron and Kathryn Bigelow are two talented directors who fell in love and got married but later decided to end things and move on with their lives. The couple married in 1989 but put an end to their union in 1991. It was around these years when the largest movie in the world, Titanic, was released. Some rumors suggested that Cameron had infidelity issues on the set of the movie and that this was the reason why his third marriage ended.
The battle of awards and credits continued between them since they remained to be two of the best directors of all time. It was a coincidence that they were both nominated for the same award on the same night. Maybe, behind everyone's back, the two were just laughing it up and not taking things seriously.
MICHAEL DOUGLAS & DIANDRA LUKER – 23 YEARS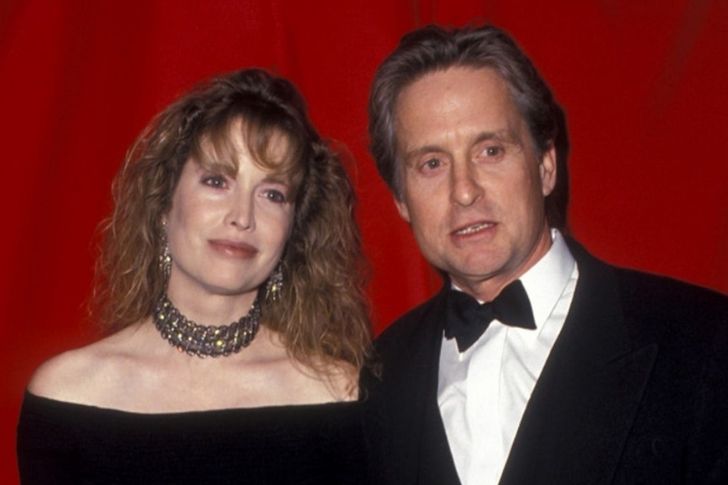 We might think that the legendary actor Michael Douglas has had a fairytale marriage with his gorgeous superstar wife, Catherine Zeta Jones, but his life wasn't always a fairytale before he married Jones.
Michael placed investments into marriage before. His first wife was Diandra Luker, who was only 19 years old when she met the award-winning actor. She said that she had no idea who he was at the time but they had a very intimate and cozy conversation for two days straight. After two weeks of going out, he proposed. They got married in 1977 and things went well. After a while though, Michael admitted that things went downhill, and it lasted for years. The two filed for legal separation in 2000. Michael admitted that his biggest regret was not making the decision a decade earlier. He said that it would've saved them plenty of time hurting each other. The two, however, decide to put their differences aside when their son Cameron faced some struggles.
MADONNA & SEAN PENN – 4 YEARS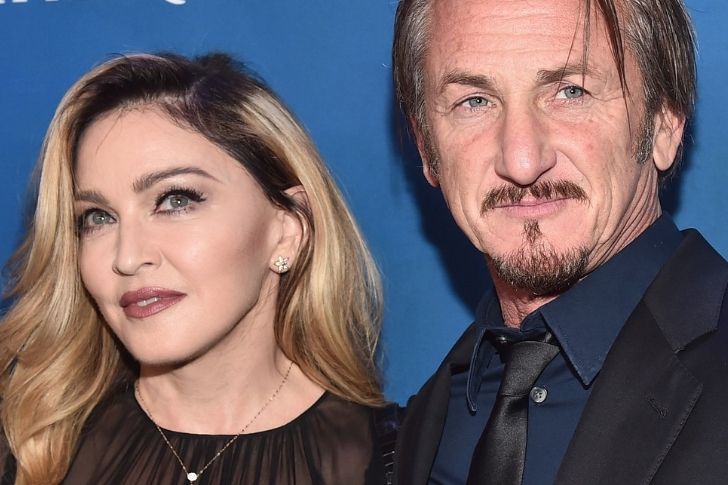 Sean Penn is the love of Madonna's life. At least that's what the queen of pop always tells the world. These two remain one of the most powerful and one of the most iconic celebrity couples of all time. They tied the knot during the diva's 27th birthday in 1985. All credits to their young love and passion to be with each other, they were able to cover the bad things with the good ones in their relationship.
These habits, however, only lasted for so long. The two were married for four years until they decided to put an end to things. What's more, they wanted to make it official. There were rumors that Penn was physically abusive, but Madonna denies that Penn hit her during their four years of marriage. Penn often emphasized that he still loves his first wife very much. It seems like they have a great friendship despite everything that's happened.
MICHELLE WILLIAMS & PHIL ELVERUM – 9 MONTHS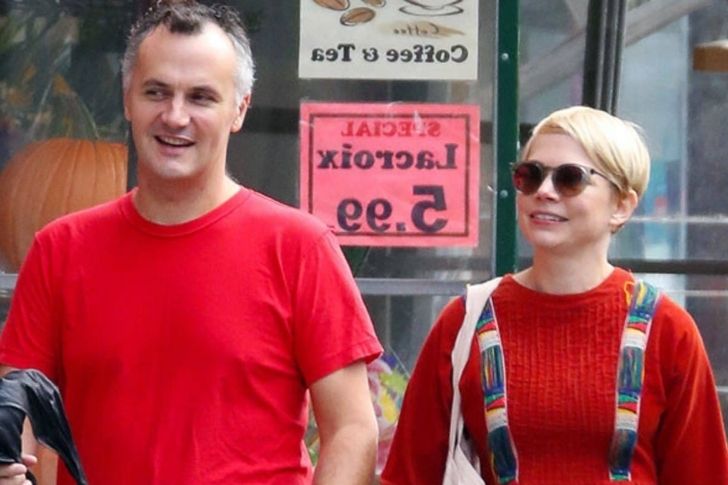 After less than a year of marriage, actress Michelle Williams and Phil Elverum decided to part ways and end their union officially. Michelle was always the kind of woman who had more investments in the world than in herself. She is a kind, loving, and dedicated mother to her daughter with Heath Ledger, Matilda, and she's a great actress, too. On top of all that, she is also a philanthropist.
The world was sort of shocked when the two separated since they were the kind of couple who never had any fuss or drama in their marriage. The actress confirmed that they still remain good friends. They support each other and there was no grudge. Thankfully, they have decided to end things and part ways before things got heated — which they didn't want to happen. The last thing they want is to have hate for each other. Michelle even told an interviewer that being with Phil was the first time she allowed herself to feel loved in the way that she wanted.
JOHN CENA & NIKKI BELLA – 6 YEARS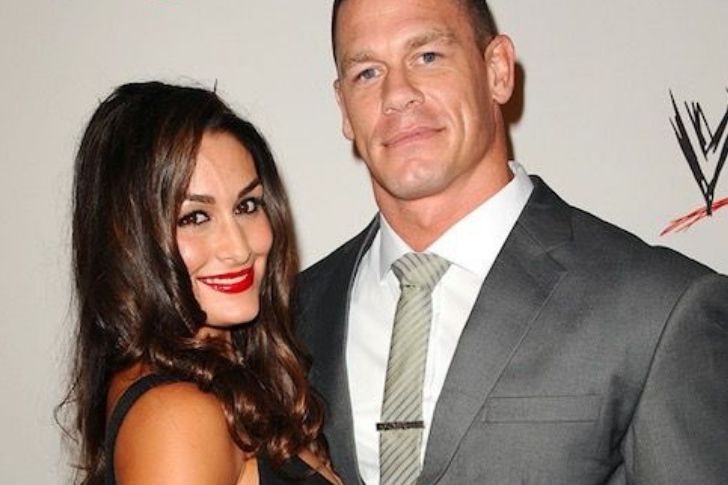 John Cena and Nikki Bella met in 2012. John proposed in 2017. The two suddenly broke it off and called their engagement off in 2018. Theirs was one of the most controversial breakups of today. Even now, despite that many years have already passed, people still can't get over how they were supposedly a match made in heaven. There are videos of Nikki in tears while she was packing up her things and was getting ready to leave John's place. It was as huge as reality TV could be.
Credits to these two for staying fiends — their loved ones and common friends weren't so affected and torn by the breakup. We do know, however, that these two were surely broken during the time of their split. They just happened to be two people who know how to handle breakups well. Recently, John reached out to Nikki's sister and asked how the family was doing.
JUSTIN THEROUX & JENNIFER ANISTON – 2 YEARS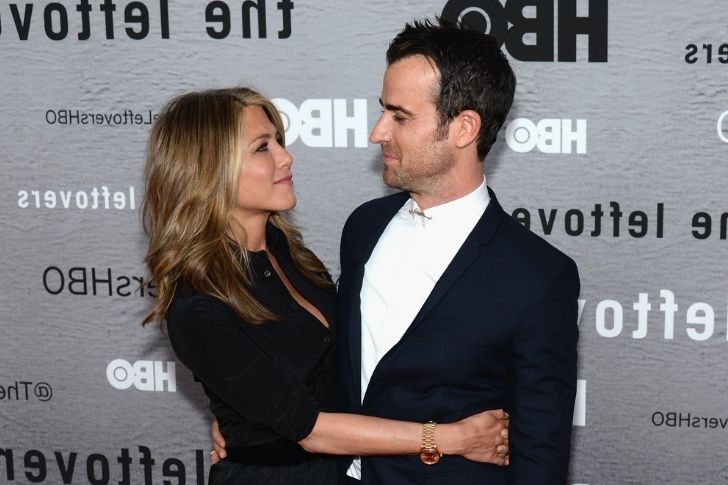 Fans were thrilled that Jennifer Aniston finally met her prince charming, Justin Theroux. Little did they know that it wouldn't end in a happily ever after, either. The two were only married for only 2 years.
The two were reportedly having issues with their marriage within two years. These rumors were never confirmed and people didn't want to believe it since Jen deserves so much to be happy. Unfortunately, the rumors were true and they didn't really get along while married. There were many factors to their split, including Justin's fiends not being on board with his marriage to Jen. Justin also wanted to keep a low prolife and on top of all that, they had different preferences on where to live. Bottom line is they were just two people who fell in love too fast and fell out of love even quicker. Justin continues to give support to Jen, and he credits his former wife on his posts, on the media, and everywhere.
BRUCE WILLIS & DEMI MOORE – 11 YEARS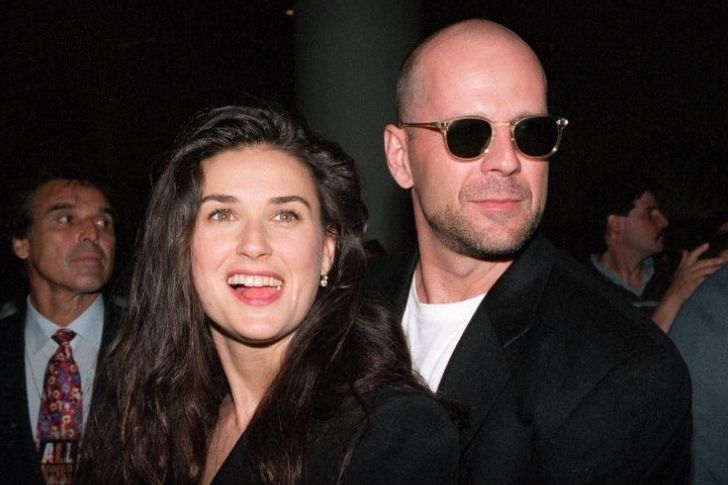 Bruce Willis and Demi Moore were once the "it" couple of Hollywood. Willis was Moore's second husband, and they will always be one of Hollywood's most iconic celebrity couples. Unfortunately, Willis told a source that he knew he didn't want to be married to Moore for a long time before their legal separation. This is probably the reason why they are included in this list even though their 13 years of marriage wasn't exactly short. Before the 13 years ended, they both acted like they weren't a couple anymore.
Moore continues to give warm wishes, credits, and support to her former husband, and vice versa. The two seem to have a very nice and decent friendship, especially recently, when they stayed together with their daughters in one house to wait out the events of 2020. They even wore matching pajamas and posted pictures of themselves online.
CHRISTIE & PETER COOK – 12 YEARS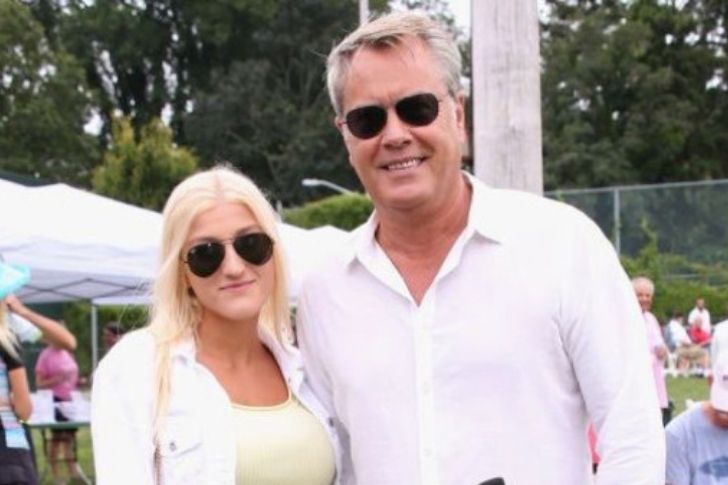 After 12 years of becoming husband and wife, Christie and Peter Cook have parted ways. In happened in 2008 when the supermodel decided she can no longer bare her husband's infidelity especially since he admitted that he was having a relationship with his teenage assistant. Their legal separation was brief and it was approved right away. They later told the media about their marriage coming to an end.
Peter is now engaged to a 21 year old model but he still never fails to give Christie credit and support despite that there are still unresolved issues between them. At first, he denied his infidelity, knowing what people might think about him having a relationship with his young assistant while still married to Christie. Peter can no longer hold it back and decided to bravely and joyously share the news to the world.
TIGER WOODS & ELIN NORDEGREN – 6 YEARS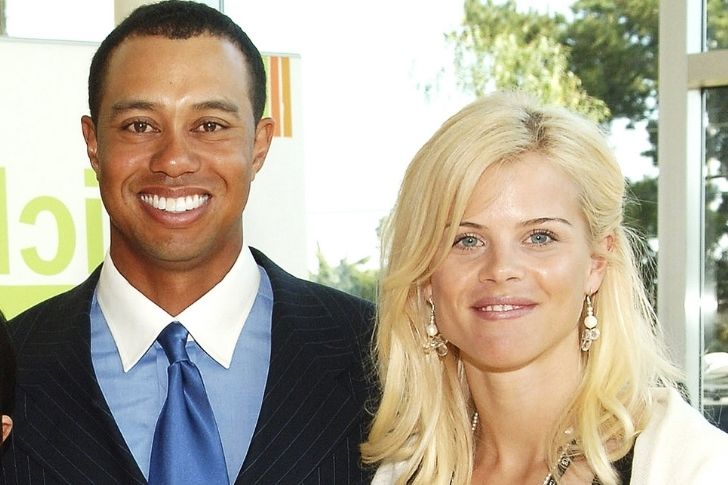 Tiger Woods and Elin Nordegren were one of the most iconic celebrity couples during their time, which was when they were still married. Their union lasted from 2004 to 2010. They broke up due Woods' infidelity. What's even more controversial was that, everything was caught on tape and it became a scandal.
Elin clearly put a lot of investments into the marriage, and she handled all the pressure from the media as the wife of a star athlete. Still, some good things don't last no matter how someone tries to fix it, especially when they're doing it alone. The effort became useless and the two finalized their separation in the state of Florida. Using the $100 million she received from her divorce from Woods, Elin purchased a $12 million Florida mansion. The mansion is picture perfect and what's even more interesting about it is that it was built in the 1920s.
ANNA MURDOCH MANN & RUPERT MURDOCH – 32 YEARS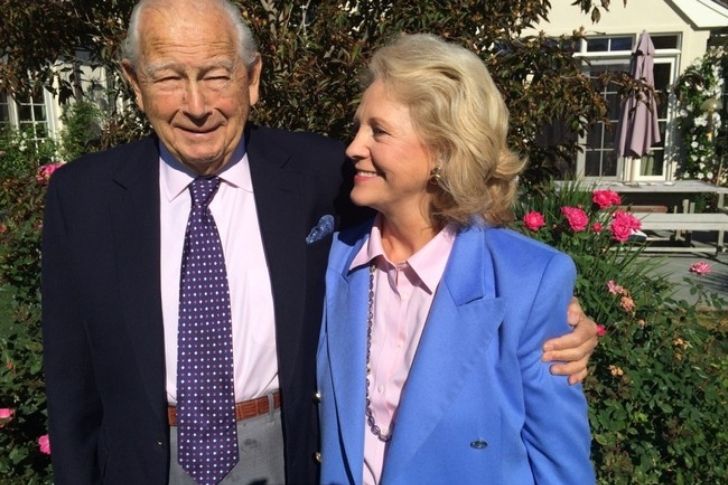 Anna Murdoch Mann and Rupert Murdoch were married for 32 years and have 3 lovely children together. Even today, people are still interested in their love story and the mystery behind their separation. Many people want to know more. They're a family of A-listers, so that explains a lot.
The two don't talk about their personal lives all that much. Anna, however, mentioned that Rupert was hard and determined. She said that he was also ruthless. This was one of the reasons why, in 1998, they called their lawyers and ended their marriage — two months later, the legal separation was finalized. The end to their union was listed as one of the most expensive legal separations in history. Rupert Murdoch is worth $23 billion, after all, so it's not totally surprising that he was forced to part with a portion of his riches after the divorce.
DIANE ALEXANDER AND LIONEL RICHIE – 18 YEARS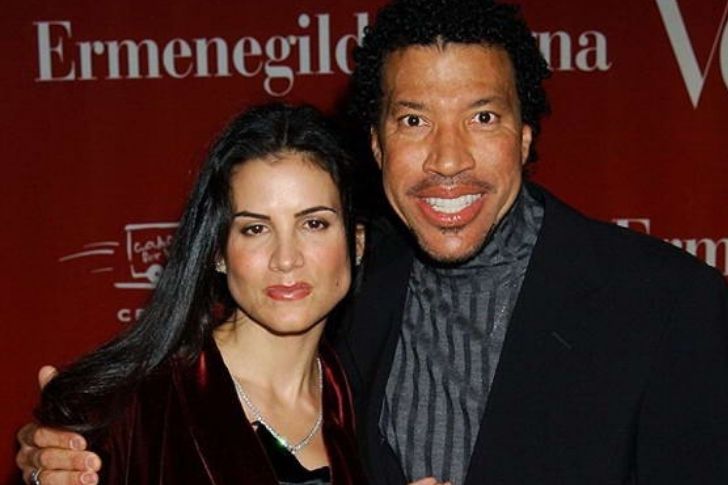 Diane Alexander was married to Lionel Richie; they married on December 21, 1995, but first met at the 1984 Los Angeles Olympics ceremony, where Lionel was performing. They began their relationship two years later when he was still married to his first wife, Brenda Harvey, but they had been estranged. Brenda discovered the couple in a hotel room, she became outraged and attacked her then-husband, for which she was arrested and sued.
Diane Alexander and Lionel Richie have two children together: son Miles Brockman, born a year before their marriage, and daughter Sofia Richie, born on August 24, 1998. Sofia is a model, but she is mostly known for her relationship with Scott Disick. After seven years of marriage, the couple separated in October 2003. Lionel was compelled to pay substantial amounts of money in attorney's fees because Diane demanded $300,000 per month for her and their children's support.
TARAJI P. HENSON AND KELVIN HAYDEN – 2 YEARS

On Monday's episode of The Breakfast Club, the Empire star finally confirmed long-circulating rumors that she had broken up with the former NFL player. After Hayden, 37, went missing from Henson's 50th birthday celebration in Mexico in September, speculation about the end of their relationship began to circulate on social media. According to Henson, the couple couldn't get on the same page with their wants and desires for the relationship, so after being engaged for two years, they decided to split up.
Henson, who frequently advocates for mental health, stated that while in therapy and working through her own trauma, she realized it was critical for her and Hayden to "make ourselves happy to make each other happy," noting that neither of them had been fulfilled in the relationship investment due to their proclivity to rely heavily on each other for happiness.
KENYA MOORE AND MARC DALY – 2 YEARS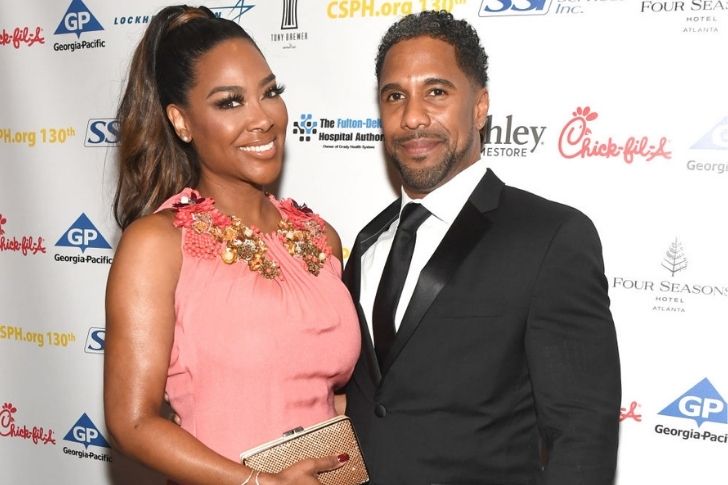 Kenya Moore and Marc Daly tried numerous times to make it work. However, after three and a half years of marriage and 16 months since their first breakup, the couple decided to end the relationship again. In a statement released exclusively to The Root on Saturday, January 23, Daly announced his second divorce from the 50-year-old Real Housewives of Atlanta star.
The banker-turned-restaurateur went on to say that he aims to allocate much of his time and investments to assisting the underserved and people of color in his Brooklyn community in their recovery from the COVID-19 pandemic. According to Us Weekly in October 2019, Daly 'had multiple affairs' during his marriage with the adored TV personality. The couple married in a private ceremony in June 2017, and Brooklyn, their second child, was born in November 2018. They decoupled for the first time just ten months later, in September 2019.
NIECY NASH AND JAY TUCKER – 8 YEARS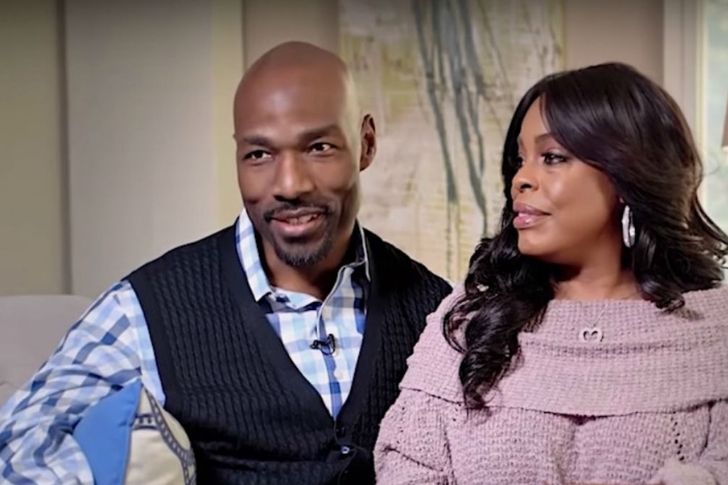 Niecy Nash shocked fans when she confirmed that she and her spouse of eight years, Jay Tucker, were divorcing. Regardless of the fact that her marriage had ended, she did not let it hold her back. Nash's career took off like a projectile. The star of When They See Us was applauded for her ability to shine in serious roles as well as humorous ones. Nash and Tucker got engaged in 2010 after dating for a few years. The starlet would be getting engaged for the second time. In 2007, she separated her first husband, a pastor.
Nash did not reveal the reason for their break up, but it was speculated that Tucker became displeased with her filming schedule. Nash was the star of the hit TNT series Claws at the time, which was shot in Louisiana for months at a time. According to the Daily Mail, Nash underwent cosmetic investments and emerged with a new body, which made her husband uneasy. He was also said to be unimpressed with Nash's raunchy romantic scenes on the TV series.
JORDIN SPARKS AND SAGE THE GEMINI – 10 MONTHS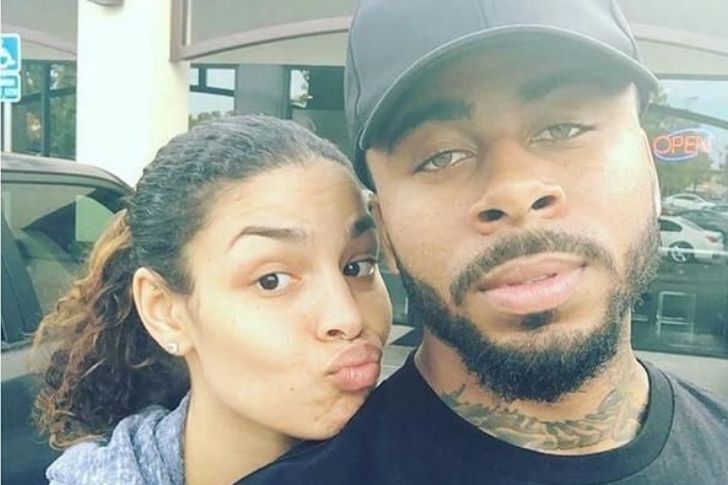 It appears that Jordin Sparks and Sage the Gemini were not meant to be. According to E! News, the "Double Tap" singer and the "Gas Pedal" rapper split after eight months of dating. According to one insider, their relationship started out great, but as time passed, Sparks began to have commitment issues and Sage's behavior didn't help the situation. They used to be able to work things out, but not this time. Sparks didn't want to go there again with Sage after going through a difficult breakup with long-term boyfriend Jason Derulo, according to the source.
Sparks and Sage (whose real name is Dominic Woods) were first romantically involved in April 2015, with a source confirming that they have been seeing each other but were "pushing things slow." The 26-year-old celebrity, who was with Derulo for three years before dating Sage, also acknowledged that she's still working things out again in life and doesn't want to make investments in other people at this time.
ADAM BRODY AND RACHEL BILSON – 3 YEARS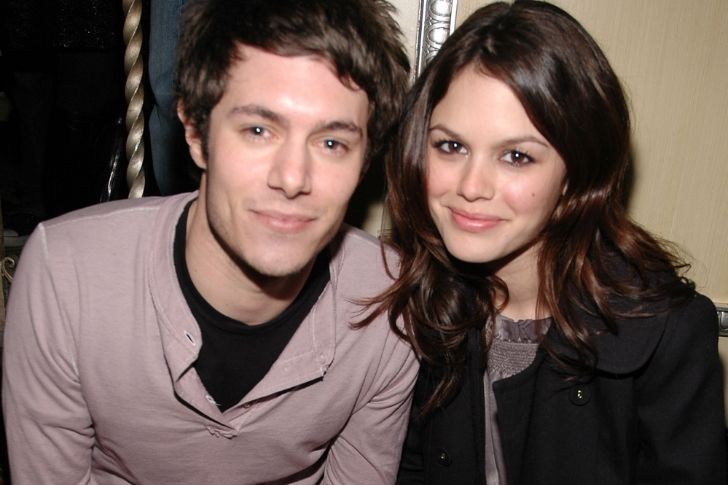 Rachel Bilson fears trying to break anyone's heart but sadly it is inevitable. The 38-year-old actress expressed remorse to The O.C. fans who are still mourning her split from co-star Adam Brody. On the Fox show, which aired from 2003 to 2007, Bilson and Brody played on-screen couple Summer Roberts and Seth Cohen. The TV romance eventually translated into real life, and the couple dated for three years before ending their relationship in 2006.
After his relationship with Bilson ended, Brody found love with another teen drama star, Gossip Girl's Leighton Meester. Arlo, the couple's daughter, was born in 2014. Bilson had a daughter with actor Hayden Christensen, with whom she had a long-term relationship. They detached in 2017, and she is happily dating SNL cast member Bill Hader. While their investments in each other did not work out, there appears to be no animosity between the two. Bilson and Brody ran into each other at the airport in August 2019, where they took a selfie that was posted on Social media.
CAMERON DIAZ AND MATT DILLON – 3 YEARS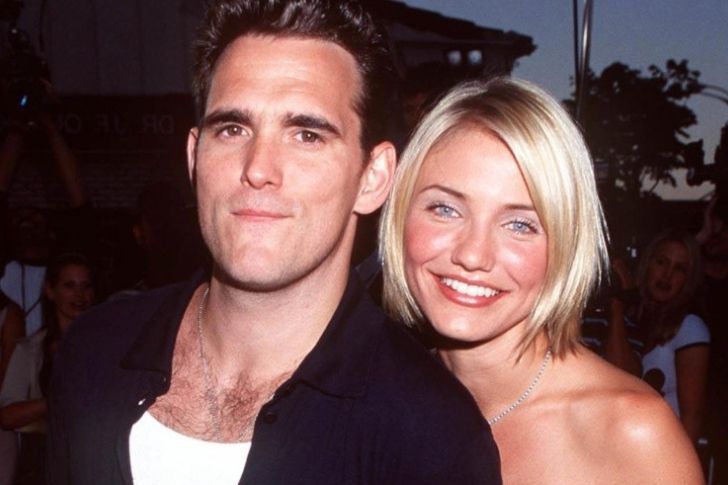 The actors met back in 1995 while filming their respective shows in Minnesota (Feeling Minnesota for Diaz and Beautiful Girls for Dillon). According to Diaz, the two didn't start dating until January 1996 (though at the time she was tight-lipped about the identity of her "boyfriend," who she described as "in the business"). Though Diaz and Dillon managed to keep out of the public, the few statements the former made about her S.O. were adorably endearing. Diaz told the British Guardian in 1997, "I love him incredibly."
Cameron Diaz and Matt Dillon started dating in 1996 and were cast in the same film, there's Something About Mary, which became one of Diaz's most memorable roles. While they played romantic interests in the film, their relationship investments did not last in real life, and they broke up shortly after production.
ALANIS MORISSETTE AND RYAN REYNOLDS – 2 YEARS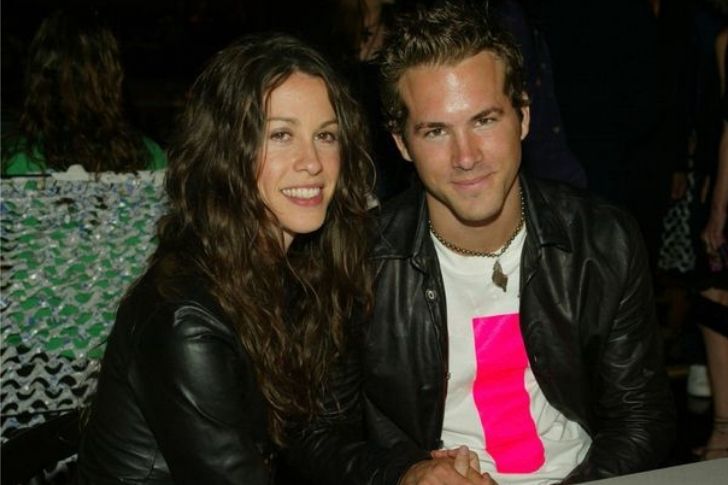 Alanis Morissette and Ryan Reynolds were once considered A-list celebrities. Despite being separated for 13 years, the couple was once engaged to be married. They were once inseparable, despite the fact that they are now both married to other people. In fact, their relationship breakdown after a three-year engagement came as a complete surprise to everyone. This is why, after five years together, the singer and actor called it quits.
Reynolds began dating actress Scarlett Johansson shortly after their divorce was announced in 2007. The couple married in 2008 and their lawyers met for their separation in 2011. The Proposal actor was already romantically linked to his Green Lantern co-star, Blake Lively, at the time. The actors married in 2014 and have three daughters together. Morissette, for her part, found love again. She married American rapper Souleye (aka Mario Treadway) in 2010, and the couple has three children together.
ANNA CAMP AND SKYLAR ASTIN – 2 YEARS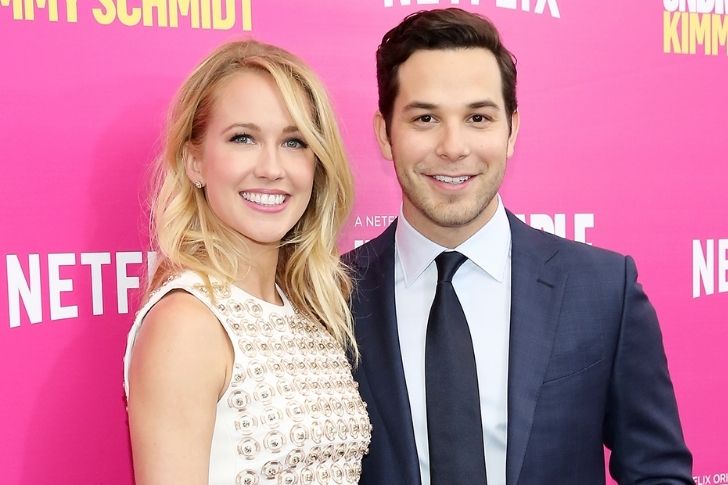 Pitch Perfect co-stars Anna Camp, 37, and Skylar Astin, 32, have gone on their separate ways after a little more than two years of marriage. Camp played the uppity co-leader of an all-female a cappella singing group in the musical comedy Pitch Perfect, where the couple met in 2012. Her character forbade her fellow singers from dating anyone in the all-male a cappella group on the campus to which Astin's character belonged. Though their characters did not meet in the film — he was Anna Kendrick's love interest — they began dating in June 2013.
The pair appears to have stopped following each other on social media, with the last Instagram photo of them together dating back to New Year's Eve, when Astin uploaded a photo of them snuggling. In addition, their $2.6 million Los Angeles investment property was listed for sale in Zillow.
CHRIS RANDONE AND KRYSTAL NIELSON – 8 MONTHS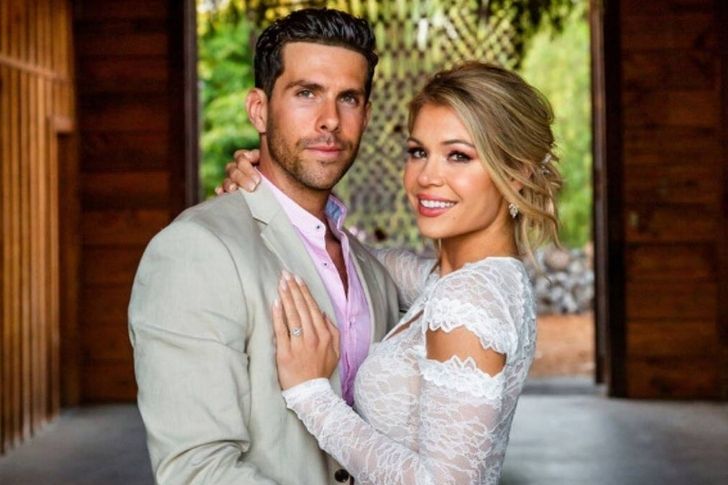 The roses, as well as the free Neil Lane rings, will be returned. Krystal Nielson and Chris Randone, who met on season five of Bachelor in Paradise and went on to become one of the franchise's most powerful couples, have "unanimously agreed" to break up after eight months of marriage. Nielson, a fitness coach who participated in Arie Luyendyk Jr.'s season of The Bachelor, and Randone, a sales trainer who pursued Becca Kufrin on The Bachelorette, were both given antagonist roles. They reportedly started dating in 2018, and Randone proposed to her during the final episode. During Paradise's dramatic sixth season, their marriage was streamed live.
Nielson and Randone are the first married Bachelor Nation couple to be on the verge of divorce. While damaged engagements and break-ups are normal in the business, no other married couple has initiated a separation in its two-decade history until now. Although the two broke up, it seems that they don't bear any grudges for each other. They have now put investments in their own lives and are working for the betterment of their personalities.
JON PETERS AND PAMELA ANDERSON – 12 DAYS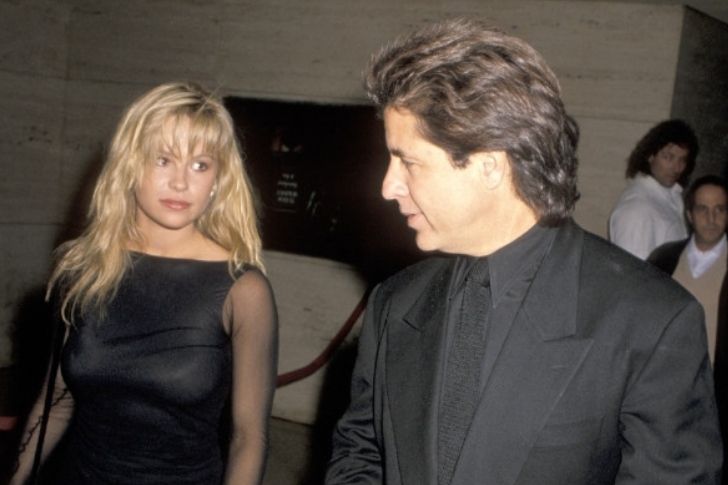 Pamela Anderson and Jon Peters have decided to call their lawyers just 12 days after marrying in a private ceremony in Malibu. According to a source close to the actress, the couple has yet to file the proper documents for a marriage certificate following their wedding ceremony on January 20, which was attended by Anderson's two sons, Peters' three daughters, and ex-wife Christine Forsyth-Peters. Peters first met Anderson at the Playboy Mansion in the mid-1980s, when Anderson had recently moved from British Columbia when they first met each other, and she went on to become associated with Playboy, appearing in 13 covers.
Anderson took a flight to Canada on Saturday morning, just days after posting a loving photo of herself and Peters on her Instagram Stories. Despite the fact that each had been married four times previously, the union appeared promising given that the former couple had dated more than 30 years ago and had recently reconciled, keeping the marriage under covers.
JUSTIN HARLEY AND CHRISHELL STAUSE – 2 YEARS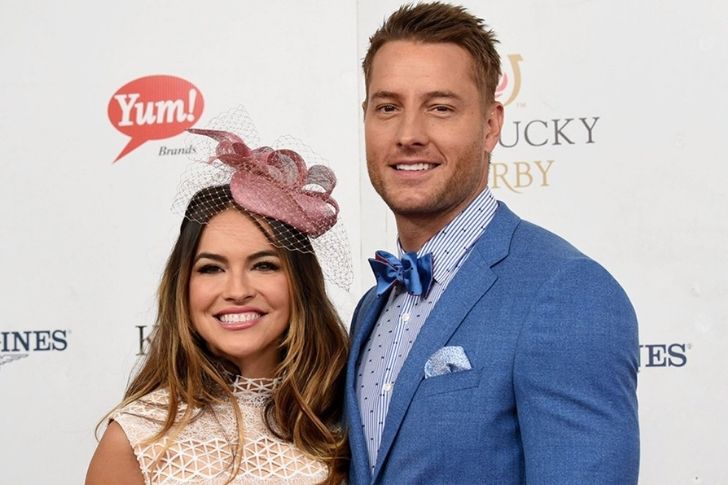 After two years of marriage, This Is Us star Justin Hartley has ended his relationship with ex-wife Chrishell Stause. According to reports, Stause was caught by surprise when Harley ended things back in November 2019. According to reports, Harley cited "unresolved issues" as the reason for the separation and specified July 8, 2019, as the date of their separation. Stause was distressed when he listed the date of their split as the former couple was still together until November 22, 2019.
Both Hartley and Stause have remained silent about their breakup on both their social media accounts. However, Stause, on the other hand, recently gave fans a glimpse into the degree of their relationship during the Season 2 finale teaser of her Netflix show Selling Sunshine. The preview for the season 2 finale episode disclosed her surprise at the divorce filing by the This Is Us star. She declared she was completely unaware of the situation. According to sources close to Harley, he had been going through a rough patch, but his decision just caught everyone off guard.
ADELE AND SIMON KONECKI – 2 YEARS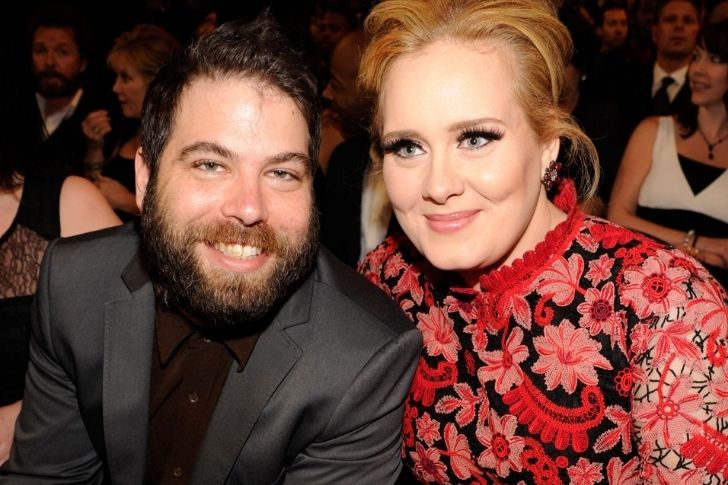 The nation was flabbergasted when Adele announced the end of her seven-year marriage to her partner, Simon Konecki. The musician, who is exceedingly private, has kept her relationship confidential, so the world assumed she and Konecki were raising their son and living the dream together away from the spotlight. Unfortunately, even when one party isn't famous, marriages can be challenging, and Adele and Konecki have chosen to ultimately abandon their marriage.
Adele and Simon allegedly split up because their marriage "diverged," and they began to see each other as acquaintances rather than lovers. It was also reported that the former couple was "disappointed" that their marriage did not work out, but that they were focused on supporting their son together. Adele's incredible success and investments in the music industry is said to have amounted to their split because, while he was happy for her success, her busy schedule made it extremely difficult for them to see each other.
JULIANNE HOUGH AND BROOKS LAICH – 3 YEARS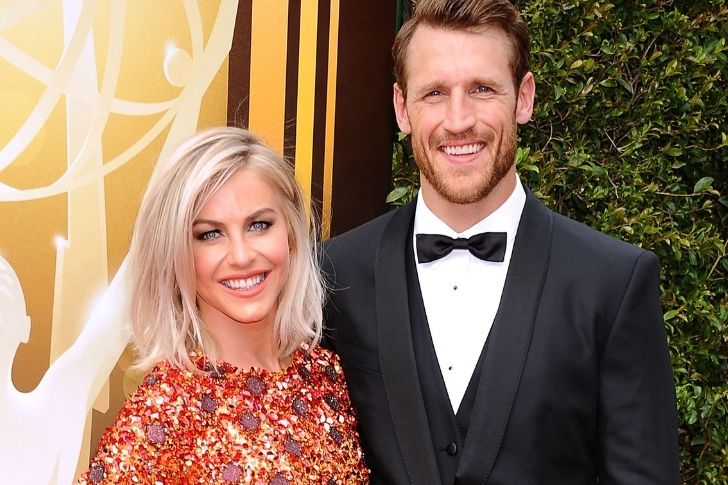 After roughly three years of being together, Julianne Hough and Brooks Laich are now living separately. The couple, who tied the knot back in July 2017 after getting engaged in August 2015, reached an agreement on announcing their decision to break up. Sources close to the couple have noticed in recent months that things have not been going well between them, but they are "not ready to share what's going on between them." Since they didn't quarantine together, many have speculated a bump in their relationship especially from fans.
Regardless of the paths Julianne and Brooks have chosen, it's safe to assume they'll always seem to have mutual understanding for one another. The Olympian publicly discussed with E! how he described his now ex-wife, describing her as someone who's very passionate at what she does and that she inspires everyone around. He hasn't uttered anything bad about her ex-wife ever since their break up. We're glad about how they handled their split investment.
CHRISTINA ANSTEAD AND ANT ANSTEAD – 1 YEAR 8 MONTHS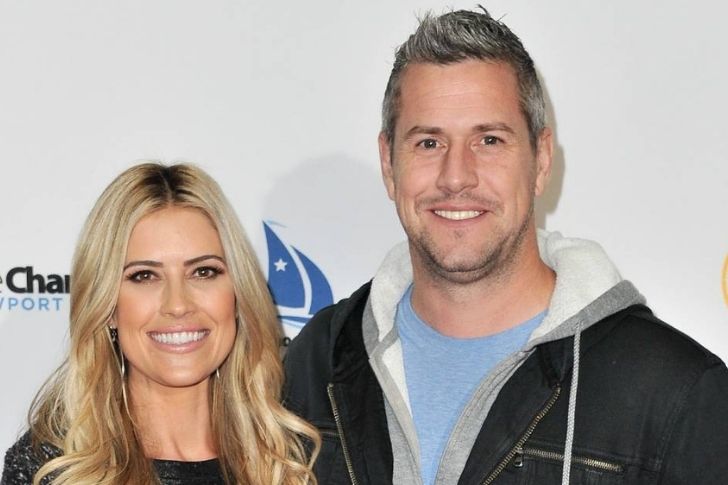 Wheeler Dealers star Ant Anstead and Christina on the Coast star Christina Haack's (formerly Anstead) storyline is unlike most. Before they met, each had fallen in love, got married, and started a family with somebody else. While it's not always simple to find love after remarriage (mainly when Christina and Ant both had two children to consider), everything seemed to fall into place for these two until it didn't. Christina and Ant announced in September 2020 that they had made the difficult decision to break up. When Christina and Ant first started dating, they kept their relationship private on social media.
The former couple released remarks about their separation on Instagram a week after declaring the news. Christina's post served as a reintroduction to the globe. She started by enumerating some of her likes and dislikes and then opened up about her anxiousness. Ant disclosed that he had recently put his investments in The Breakup Recovery Recipe, a five-week breakup recovery and healing course, to make himself feel better.
RUDOLPH VALENTINO AND JEAN ACKER – 6 MONTHS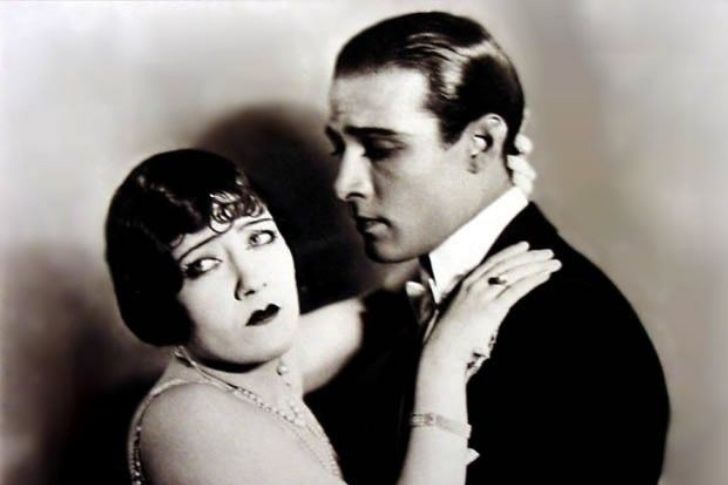 Rudolph Valentino and Jean Acker are one of the most controversial couples in Hollywood. Despite having a successful acting career to her credit, Jean Acker is perhaps best known as Rudolph Valentino's estranged wife. She met the then-struggling Italian actor and future ex-husband Valentino at a party and eventually became friends. They entered a two-month courtship, and Acker saw their relationship as a way to prevent controversies, while Valentino was unaware of her sexual orientation. The couple exchanged vows on November 16, 1919, and on their wedding night, the silent film era actress locked her then-husband out of their hotel room and never consummated their marriage. She had an affair with fellow actress, Alla Nazimova and to conceal their sexual orientation, they had to keep their relationship secret and lead double lives.
Even though their marriage was rough and heartbreaking, the two mended their friendship before Rudolph Valentino's passing back in 1926. Soon after, Jean Acker wrote a popular song about him entitled We Will Meet at the End of the Trail.
NICKY HILTON AND TODD ANDREW MEISTER – 2 MONTHS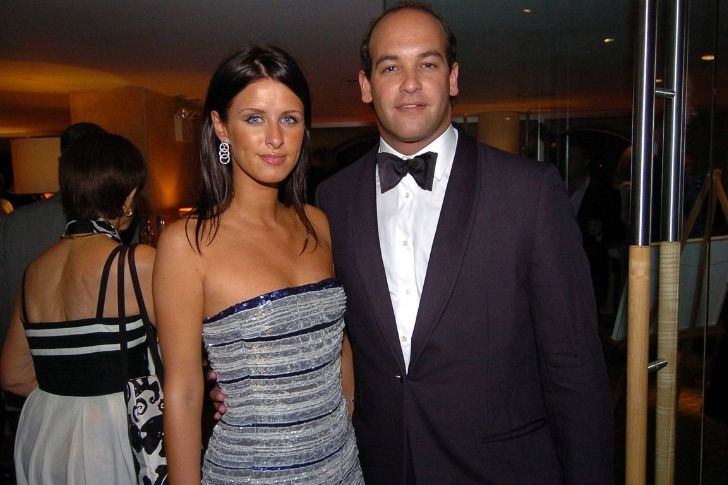 Long-distance relationships are difficult, and it appears that this couple's bicoastal marriage wasn't working. Hotel heiress Nicky Hilton and New York businessman Todd Andrew Meister have known each other since childhood. Todd Meister is the son of businessman Robert Meister, which means he was a young man with time and money to hang around with the Hilton sisters. It was said that the couple actually planned their wedding before deciding to do it intimately at the Las Vegas Wedding Chapel. Their close friends shared that Nicky and Todd shared the same philosophy-live for the moment.  Among their guests were Paris Hilton, Nicole Richie, and Bijou Philips.
Although it seemed like it was not a rushed decision, it turned out it wasn't a wise decision as well. The couple called lawyers and filed for an annulment two weeks later. Nicky stayed in Los Angeles, and Todd was mostly in New York for business. Not to mention, Nicky was only 21 years old at the time while Todd was 33. Reportedly, both parties have ended the marriage amicably, and they remain good friends.
COLTON HAYNES AND JEFF LEATHAM – 6 MONTHS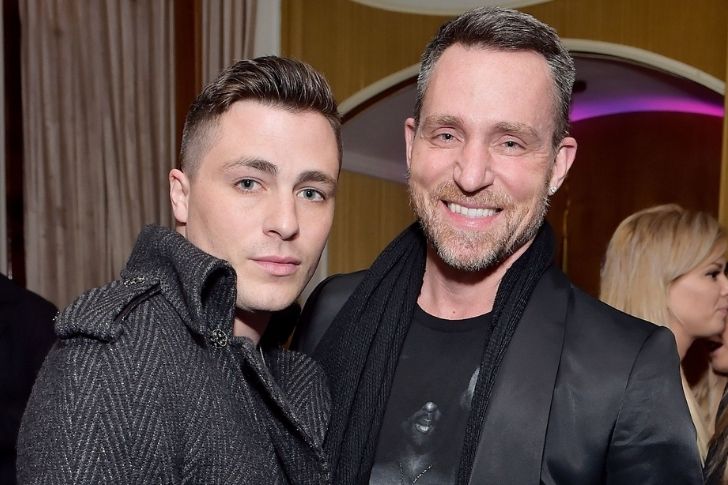 Colton Haynes and Jeff Leatham are one of Hollywood's well-known LGBTQ couples. Teen Wolf star Colton Haynes and beloved Kardashian florist Jeff Leatham met at the airport lounge in Paris. After exchanging champagne love letters and cuddling on the plane, the two started dating. In March 2017, Leatham proposed to Haynes during a romantic getaway on the beach at the Las Ventanas al Paraiso in Los Cabos, Mexico. The couple donned matching diamond engagement rings, and Haynes paid homage to Leatham's proposal by playing Cher's song I Got You Babe. They exchanged vows on October 27, the same year in Palm Springs, California, and the wedding was officiated by none other than their close friend Kris Jenner.
Unfortunately, after six months into their marriage, the newly-weds decided that they weren't meant for one another.. Thanks to their lawyers, they have reached a settlement that will cover how they will split assets and property. Reportedly, the two mended their relationship and remained friends.
MARILYN ONROE AND JOE DIMAGGIO – 9 MONTHS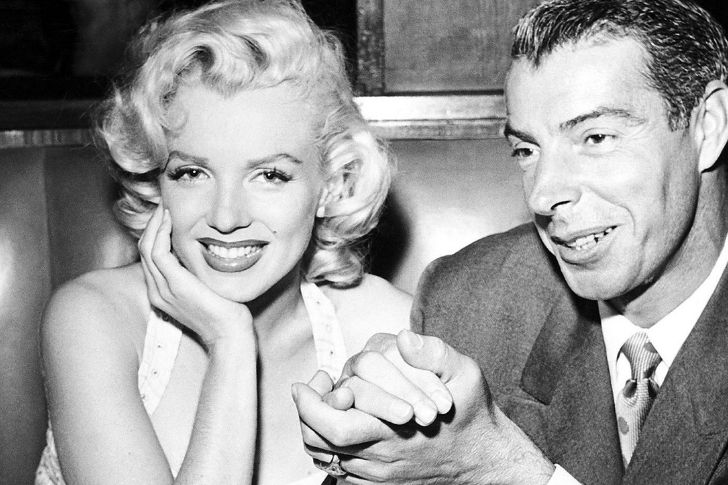 Marilyn Monroe and Joe Dimaggio were an All-American romance story. The tall, handsome hero of America's notable sport won the heart of the gorgeous, glamorous, and renowned Hollywood star. In 1952, the recently retired sports legend asked an acquaintance to set up a date with Monroe. The blonde bombshell model-turned-actress was at the peak of her career with supporting roles in films such as Monkey Business (1952) and a leading role in the B-movie thriller Don't Bother to Knock (1952). Two years later, the couple tied the knot on January 14, 1954, at San Francisco City Hall. The couple barely made it through their honeymoon, and problems had already started to arise. The newly-weds turned a work trip into their honeymoon to fit their busy schedules. Reportedly, Dimaggio was also upset about his wife's daring and provocative images that her professional contract negotiations, investments, and role choices began to change.
Unfortunately, after nine months, a visibly tearful and upset Monroe publicly announced their separation. A few years later, they reconciled and remained good friends. Although their marriage was not perfect, Marilyn and Joe had an unbreakable bond between them.
DANIELLE STAUB AND MARTY CAFFREY – 9 MONTHS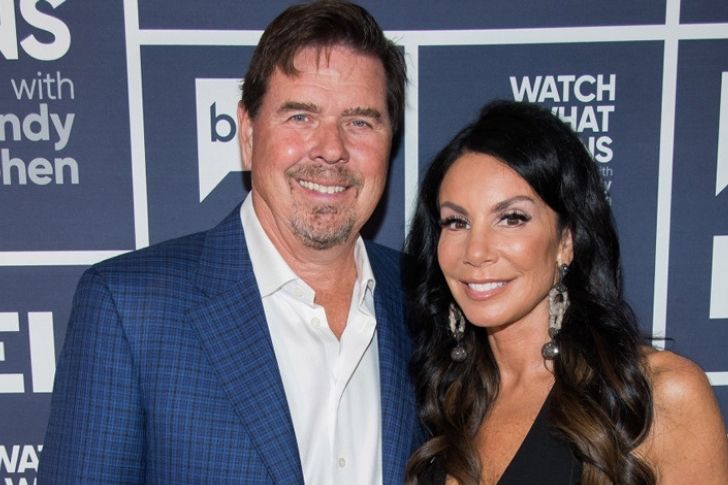 Danielle Staub and Marty Caffrey are one of the Real Housewives of New Jersey couples who got married. Staub is known for her love life in the show's 1st season and eventually for her 21 engagements. Out of those engagements, three have ended in marriage, and one of them was with former baseball player Marty Caffrey. He is now an investment banking managing director for AG Becker Inc., where he earned a good amount of money from his investments. The two met at the Chart House in Weehawken in 2016 and eventually started dating. In less than a year, the former couple got engaged and stated their vows to one another in May 2018, which was featured in the 9th season of the show. Three months into their marriage, the couple decided to call it quits.
The former couple went through an intense RHONJ breakup with several allegations and was finalized in February 2019 after nine months. They may not have a perfect romance, but Staub and Caffrey have found a way to make their relationship work and remain friends.
JENNIFER LOPEZ AND CRIS JUDD – 9 MONTHS

Jennifer Lopez and Cris Judd's marriage belongs on the list of the shortest celebrity marriages. After J. Lo's split from Diddy, she began her romance with former backup dancer Cris Judd after meeting on the set of her music video for Love Don't Cost a Thing in 2000. The two were immediately love-struck with one another and began a whirlwind love affair that, after being engaged for one month, they were married in September 2001. Unfortunately, their romance did not last long. The couple decided to call their lawyers and filed for separation in June 2002, only nine months after their wedding.
Even though they split, the two still kept in touch from time to time. The former couple released a joint statement saying, "Jennifer Lopez and Cris Judd have announced they have resolved all issues arising out of their marriage. The resolution was extremely amicable. The two will remain friends."
GIGI HADID AND JOE JONAS – 6 MONTHS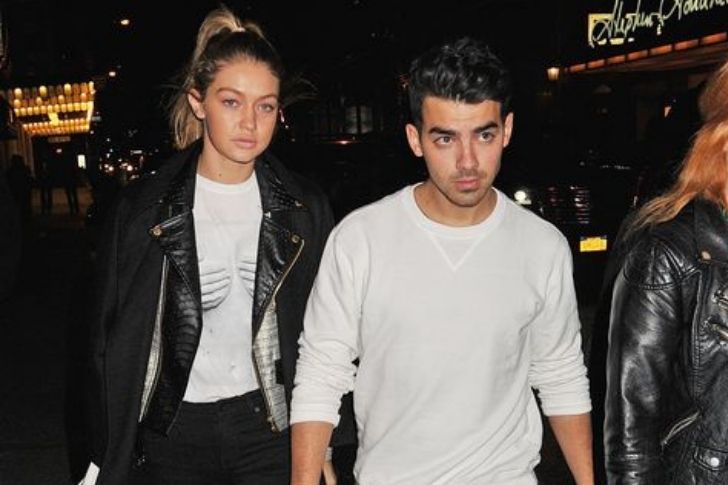 Gigi Hadid and Joe Jonas were definitely one of the most talked-about celebrity couples in the summer of 2015. Hadid is an American model who made her debut in the Top 50 Models ranking at Models.com. To her credit, she was named International Model of the Year by the British Fashion Council in 2016. Over four years later, the American model has made 35 appearances on international Vogue magazine covers. On the other hand, Jonas is an American singer, songwriter, and actor. He rose to fame as a member of the pop-rock band the Jonas Brothers and Disney franchise Camp Rock.
Rumors swirled that the pair were romantically involved in 2015 but didn't confirm their relationship 'til June of the same year. Unfortunately, their relationship ended six months later, in November. Though it wasn't an amicable breakup, Hadid received approval from Jonas's youngest brother, Nick, as she co-directed Joe's band DNCE's song Cake by the Ocean.
KATIE HOLMES AND JAMIE FOXX – 6 YEARS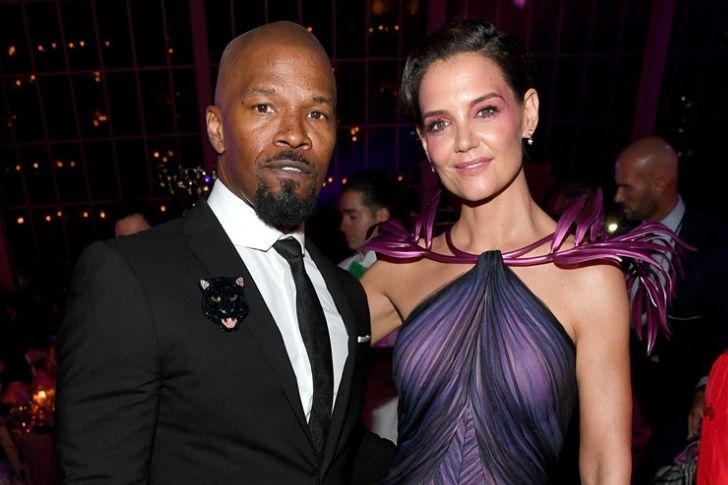 Jamie Foxx and  Katie Holmes are one of Hollywood's celebrity couples who maintained a private relationship. The former couple was first linked together back in 2013 when they hit the dance floor together at the Apollo in the Hamptons event in East Hampton, New York. Although they denied that they were an item, the couple was spotted together multiple times. After posing together for the first time at the 2019 Met Gala in May, they decided to part ways in the same month after six years of dating.
Reportedly, they had no intentions for a serious commitment, nor did Foxx want to give up his bachelor ways, and they didn't want to disrupt each other's families and investments. The couple rarely had each other over to their homes and would mostly get together separately from the kids. Jaime and Katie have been friends for a long time and couldn't be happier with their lives.
BRADLEY COOPER AND IRINA SHAYK – 4 YEARS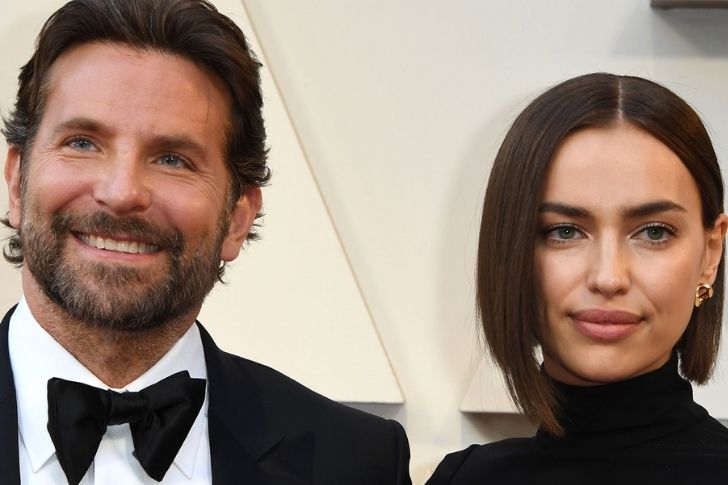 Bradley Cooper and Irina Shayk are indeed one of the most stunning celebrity couples of all time. Cooper is a renowned American actor and filmmaker nominated for various awards, including eight Academy Awards, a Tony Award, and has won two Grammy Awards and a BAFTA Award. On the other hand, Irina Shayk is a Russian model and actress who received international recognition when she appeared as the first Russian model on the cover of the Sports Illustrated Swimsuit Issue in 2011. The pair first made headlines in 2015 when they were spotted attending Broadway's Finding Neverland not long after they both split from their previous relationships. In 2016 they first made their red carpet appearance together as a couple, and in less than a year, they welcomed their first child together.
Unfortunately, the couple broke up in the summer of 2019 after four years of being together. Even after their split, not all ties were cut off because of their little princess. Thanks to their lawyers, they came to an agreement to share custody of Lea. It's wonderful to know that they settled their differences for their daughter.
ARIANA GRANDE AND PETE DAVIDSON – 5 MONTHS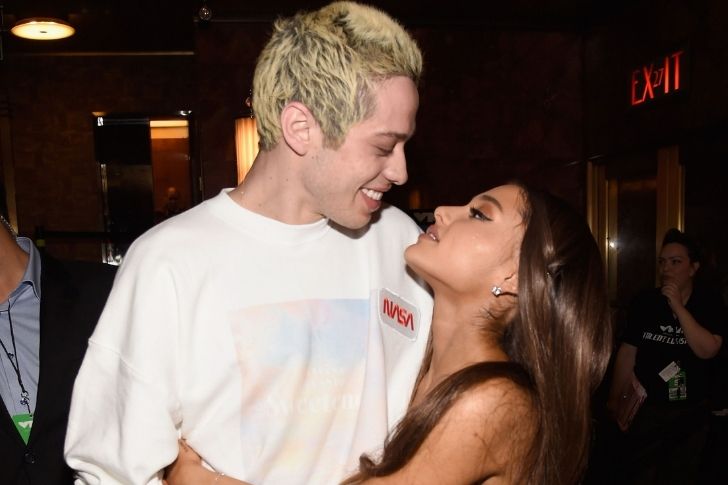 Ariana Grande and Pete Davidson became the hottest couple in the summer of 2018. Their whirlwind romance melted hearts worldwide, from flirty social media interactions, matching tattoos, and adorable phone cases. The pair first met in 2016 on the set of Saturday Night Live, where Grande appeared as the host and musical guest. In 2018 they reunited in an SNL after-party at Zuma, and not long after, relationship rumors started to fuel up as they interacted on Instagram. They supported each other's respective performances, such as The Billboard Music Awards and Comedy Store in Los Angeles. In May 2018, they officially confirmed their relationship, and in June of the same year, they got engaged.
Unfortunately, after four months since their engagement, they decided to call it quits. After the breakup, Ari and Pete covered up the tattoos they got together and deleted their Instagram pics. Credits to their adorable whirlwind romance, they have nothing to say about each other except the good things they once shared as a couple.
PARIS HILTON AND CHRIS ZYLKA – 2 YEARS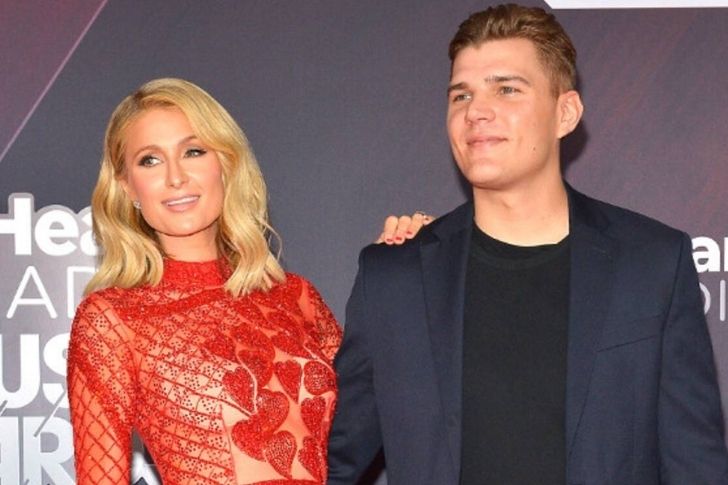 Paris Hilton and Chris Zylka are one of the most talked-about celebrity couples of all time. Socialite and billionaire heiress Paris Hilton and actor Chris Zylka first met in 2010 at Hollywood's iconic Chateau Marmont. Six years after their first meeting, the pair reunited in 2016 and reportedly started dating. In February 2017, the couple made it official through an Instagram post just after Paris's birthday. After two years of dating, Chris Zylka popped the question with a $2 million engagement ring during a ski trip in Aspen, Colorado, over New Year's weekend.
After only being engaged for a year, fans were shocked to learn that the two decided to split and ultimately cancel their wedding. At least, they don't need to worry about calling lawyers and going through all the process. Even after their breakup, Paris still hopes that she and Chris can remain friends.
CHERYL COLE AND LIAM PAYNE – 2 AND A HALF YEARS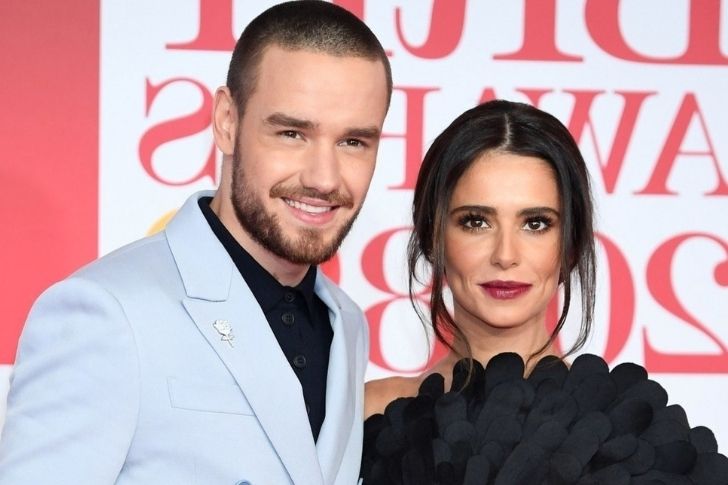 Cheryl Cole and Liam Payne surprised fans when they started dating in 2016. The pair first met in 2008 when the then-14-year-old Liam Payne auditioned for X-Factor. Eight years later, their social media interactions teased fans and fueled dating rumors as they post pics together on Instagram. Soon after, they confirmed their relationship at a casino in Mayfair. Not long after establishing their relationship, they made investments, one of which is a mansion in Surrey. The property comes complete with a gated estate, sweeping lawns, a tennis court, and a private swimming pool. In 2017, Cheryl gave birth to their first Child Bear, about a year into their relationship.
Sadly, Cheryl and Liam Payne released a statement announcing their split in June of 2018 via a Twitter post. She reportedly moved out of Liam Payne's mansion with their two-year-old son, Bear, nine months after their break-up. Even though they broke up, the pair remained friends and thought that it was best for their son.
HENRY CAVILL AND KALEY CUOCO – 10 DAYS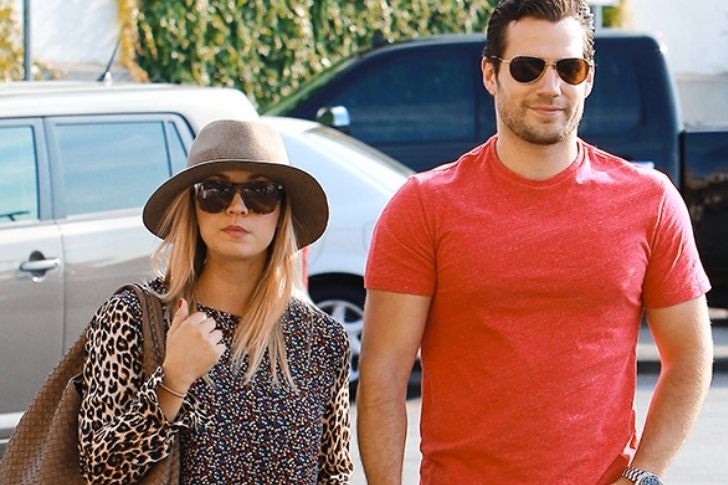 Henry Cavill and Kaley Cuoco's relationship ended as quickly as it began. In July of 2013, fans were excited when the pair made their debut as a couple, and the tabloids couldn't get enough of them. To Cuoco's credit, she was already a renowned actress and producer, while Cavill was making a name for himself in the states as he made his debut as Superman/Clark Kent in the DC Extended Universe's Man of Steel. The couple seemed inseparable as they were often seen and photographed by the paparazzi whenever they went shopping, hiking, dining, and running errands all around LA. However, in just ten days, the couple has called it quits.
Due to their short-lived romance, some accused them of orchestrating their relationship since they share the same publicist, but that was not the case at all! Cuoco shared that she couldn't handle the media all over their relationship and was very overwhelmed. Even though they split, the two salvaged what was left and still remained friends.
KENDALL JENNER AND A$AP ROCKY – 1 YEAR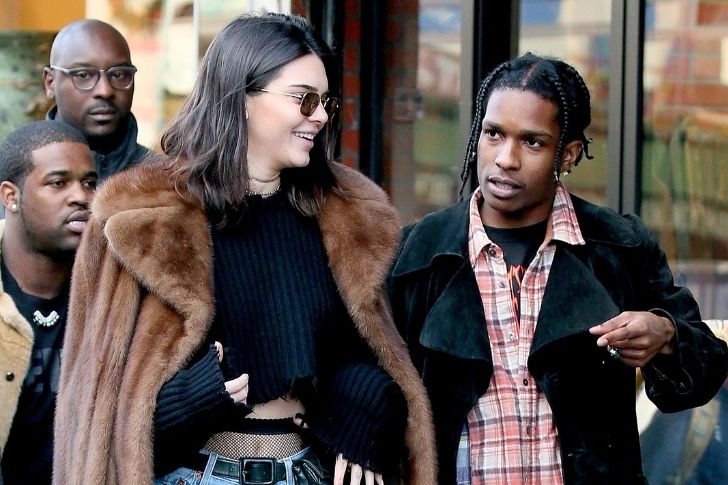 Kendall Jenner & A$AP ROCKY are one of the most popular celebrity couples. Jenner is an American model, socialite, and media personality who rose to fame in her credit role in the reality television show Keeping Up with the Kardashians, while Rakim Athelaston Mayers, also known professionally as A$AP Rocky, is an American rapper, songwriter, record producer, and model. The pair first linked together in June of 2016, spending the summer together in Paris. After appearing at several public events, they officially confirmed their relationship in May of 2017 at the Met Gala. Kendall's sister, Kylie, took an epic bathroom selfie at the Met Gala, further proving their budding romance. She also took the iconic snap of A$AP Rocky grabbing her behind as they posed for a photo.
Unfortunately, the two broke up due to their busy schedules. Even though their relationship wasn't that long, the two remain friends, as they are still seen hanging out together.
DREW BARRYMORE AND JEREMY THOMAS – 30 DAYS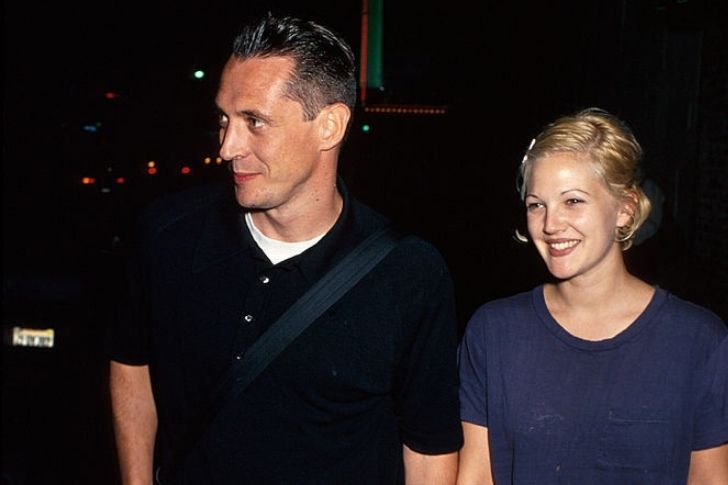 Drew Barrymore and Jeremy Thomas are definitely on the list of celebrity whirlwind romances. Drew Barrymore is a renowned American actress who is the recipient of numerous accolades, including a Golden Globe, a Screen Actors Guild Award, and a BAFTA nomination. She became one of Hollywood's most elite actresses since she rose to stardom as a child for her role on E.T. – The Extra-Terrestrial. Barrymore was only 19 when she married her first husband, the then-31-year-old British bar owner Jeremy Thomas in March 1994. The pair first met at Thomas's Los Angeles bar, The Room, where Barrymore was a regular customer, and they began dating. Six weeks later, they decided to get hitched at the rooftop of the bar.
Unfortunately, Barrymore realized that she was too young to be already married. So, the next thing she did was to call her lawyer and eventually broke it off with Thomas. Their separation was finalized in 1995, and the young actress decided to focus more on her career.
TOBEY MAGUIRE & JENNIFER MEYER – 13 YEARS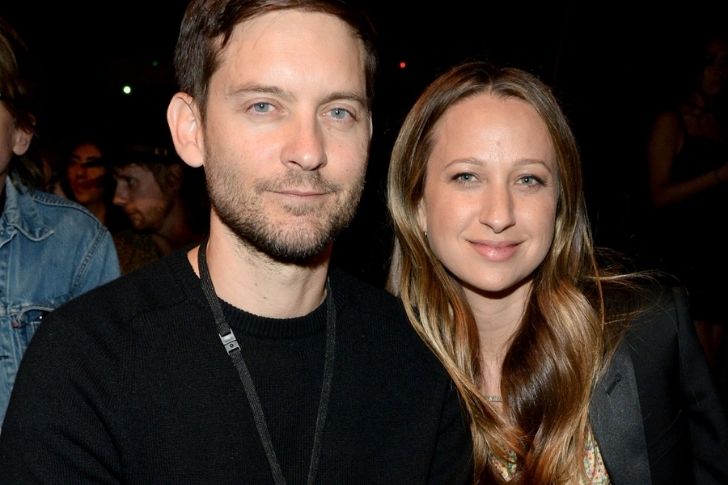 Tobey Maguire has been around the limelight for quite some time. He embarked on his acting journey around the same time with his fellow actor, and best friend, Leonardo DiCaprio. Maguire eventually found international fame in his break-out role as Peter Parker in 2002's Spider-Man. He became a household name and earned a hoard of adoring fans. Some of his film credits come from 1998's Fear and Loathing in Las Vegas, 2006's The Good German, and 2013's The Great Gatsby. Other than his acting prowess, Maguire's blue eyes and boyish good looks attracted many admirers. However, it was Jennifer Meyer who got the actor's attention in 2003 while filming Seabiscuit. The two hit it off well, and they eventually tied the knot in 2007.
Their marriage bore them two children named Ruby and Otis. It seemed like the love they shared was not enough to keep them together. Maguire and Meyer decided to go their separate ways in 2016 and have finalized it in 2020.
JOHNNY DEPP & WINONA RYDER – ENGAGED FOR 3 YEARS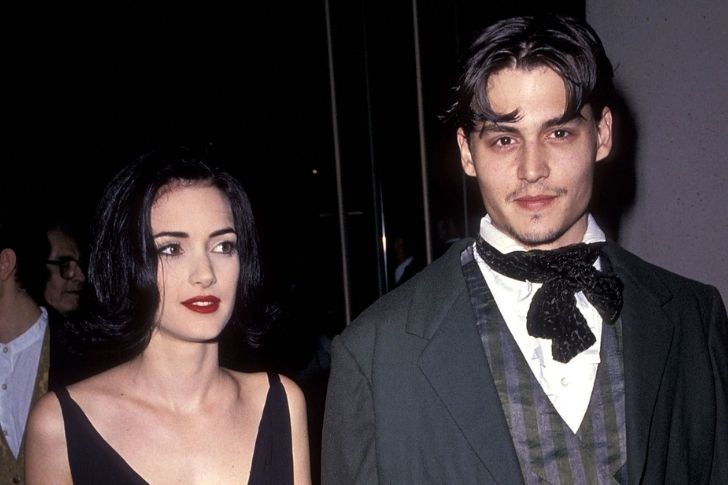 Long before Johnny Depp wore Captain Jack Sparrow's pirate suit and Winona Ryder played a cool mom in Stranger Things, the two were credited as the hottest couple in the 90s. Depp even immortalized their relationship with a tattoo on his right bicep that says Winona Forever. Their love story was straight out of a Hollywood romantic movie, even describing their first meeting as love-at-first-sight. Their common interests, such as Beat poetry and the novel The Catcher and the Rye, made the foundations of their blooming relationship even stronger. It seemed like the love between them was as strong as electricity. Depp wasted no time when he popped the questions to Ryder just five months into dating. By then, it seemed like there was no stopping the couple's road to happily-ever-after.
However, their relationship had gone sour by 1993. Sad as it may have been, the two remained friends following their break up. Ryder even showed her support for Depp amidst his marital battle with Amber Heard.
MIRANDA KERR & ORLANDO BLOOM – 3 YEARS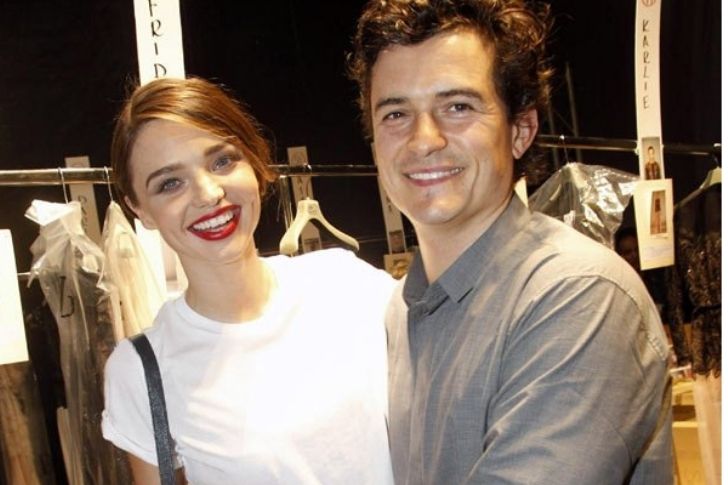 Orlando Bloom and Miranda Kerr were once one of the entertainment industry's most gorgeous couples. Kerr is a renowned Victoria's Secret Angel, while Bloom is a famous movie star known for his film credits such as Lord of the Rings, Pirates of the Caribbean, and The Three Musketeers.  The two began their romantic fling in 2007 and took things to the next level in 2010 after announcing their engagement. A month after their announcement, the couple tied the knot. Bloom and Kerr's marriage was blessed with a wonderful son named Flynn Christopher, whom they welcomed in January of 2011. From the look of things, it seemed like the former power couple had everything they needed to complete a fairytale-like life.
Unfortunately, Kerr and Bloom announced their decision to go their separate ways after three years of marriage. However, the two seem to be enjoying their individual lives now. Bloom shares a child with his fiancé Katy Perry, while Kerr has two children with her new husband, Evan Spiegel.
TAYLOR SWIFT & CALVIN HARRIS – IN A RELATIONSHIP FOR 15 MONTHS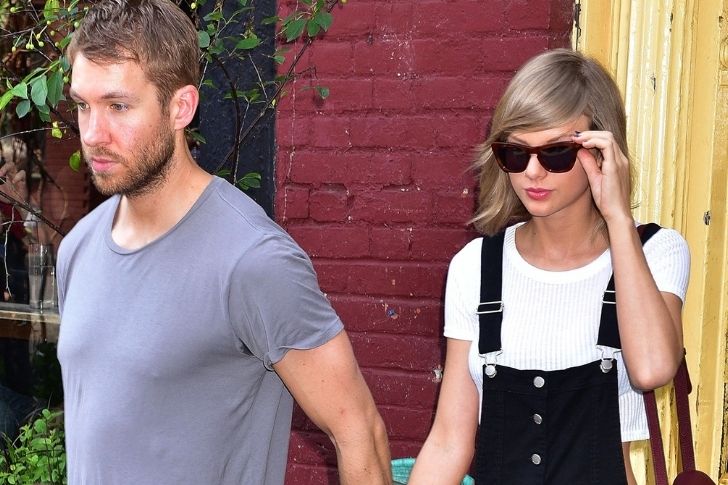 Taylor Swift is one of the 21st century's most popular female musicians and is notable for penning songs straight from her personal experiences. The now thirty-one-year-old singer has written songs inspired by her love life, such as Back to December, We Are Never Ever Getting Back Together, I Knew You Were Trouble, Dear John, and Our Song, just to name a few. Among her list of popular love-interests is renowned DJ Calvin Harris. The two began dating in 2015 after being introduced at the Elle Style Awards. They hit it off quickly and were soon spotted together in public just a month following their first meeting. Both Harris and Swift hold big names in the entertainment industry and it must have been quite challenging to establish stable investments in a relationship with their busy schedules.
However, after fifteen months of dating, it seemed like the flame had died down in their relationship. In 2016, Swift and Harris decided to call it quits.
JOSHUA JACKSON & DIANE KRUGER – IN A RELATIONSHIP FOR 10 YEARS

Dawson's Creek alum Joshua Jackson and Mr. Nobody star Diane Kruger shared a decade-long relationship from 2006 to 2016. Both Hollywood celebrities are known for their wide range of film credits. Jackson is known for his performances in films such as Cruel Intentions, Urban Legend, and The Shadow Dancer. Kruger, on the other hand, has starred in several box office hits, including Inglourious Basterds, National Treasure: Book of Secrets, and Sky. Jackson and Kruger's relationship was the perfect example of couple goals. They have been spotted numerous times in public looking happily in love. The fact that they have been dating for so long must have brought up the pressure of getting married. One can only wish for a loving relationship such as theirs.
However, in June of 2016, Kruger and Jackson announced their breakup in a joint statement. Despite the sad turn of events, it seemed like the two have remained on friendly terms.
GWEN STEFANI & GAVIN ROSSDALE – 14 YEARS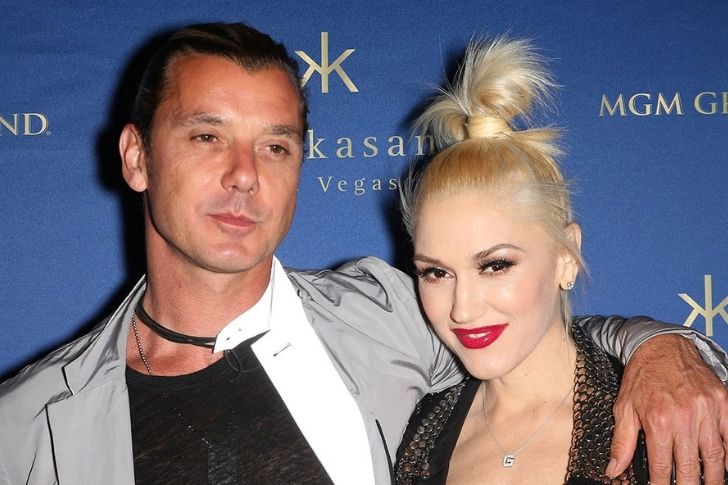 Gwen Stefani and Gavin Rossdale were once among Hollywood's most beloved couples. Individually, the former couple was famous in their own right. Stefani is a multi-awarded singer who is given credit for her hit singles Hollaback Girl, Make Me Like You, Baby Don't Lie, The Sweet Escape, and Orange County Girl. Rossdale, on the other hand, is popularly known as the lead singer of the band Bush. The two first met while on tour in 1995 and after dating for some time, the two tied the knot in September of 2002. Their marriage bore them three wonderful children. Stefani and Rossdale welcomed their first son Kingson in 2006, followed by their second son Zuma Nesta Rock in 2008, and their youngest son Apollo Bowie Flynn was born in 2014.
However, despite their fourteen-year-long marriage, the two have decided to go their separate ways in 2016. The former couple seemed to have worked out an effective co-parenting system for their three children.
JENNIFER ANISTON & BRAD PITT – 5 YEARS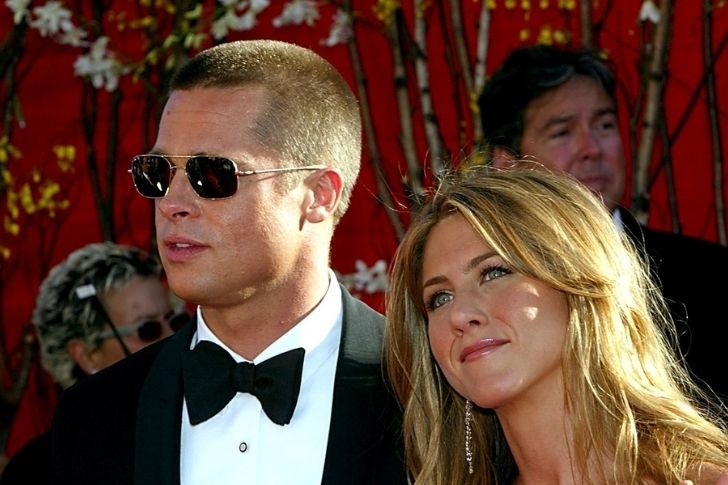 Jennifer Aniston and Brad Pitt were a big thing back in the 90s, long before there was Brangelina. The Friends alum and The Curious Case of Benjamin Button star shared seven wonderful years from 1998 to 2005 as a couple. Brad met Jen through their respective talent managers. After their first date turned out to be successful, the two hit it off quickly. The couple debuted their relationship to the public in a classic Hollywood style. In November of 1999, they crashed the stage during a Sting concert to announce to the world their engagement. It did not take long for the couple to pour out investments into the wedding of their dreams. Brad and Jen exchanged their vows at a grand Malibu wedding in July 2000. It seemed like everything was going on perfectly for the celebrity couple.
However, in January of 2005, the two decided to separate. Though it's good to know that they have remained good friends after all these years.
TOM CRUISE & KATIE HOLMES – 7 YEARS

The whole world rejoiced when the news of Tom Cruise dating Katie Holmes hit the headlines. The couple became the talk of the town in 2005 and were considered to be one of Hollywood's most gorgeous pairs. Cruise even went as far as announcing his love and devotion for Holmes on The Oprah Winfrey Show. It seemed like love was as strong as electricity for these two because after just seven weeks of meeting, Cruise popped the questions and they were engaged. In April of the following year, Holmes gave birth to their lovely daughter, whom they named Suri. Fans of the power couple could not help but gush over their perfect fairytale-like life. They once again filled the tabloids after they tied the knot in November of 2016 and announced to everyone that they are now an official Mr. and Mrs. Cruise.
Sadly, the power couple only lasted until 2012. They have decided to go their separate ways but seemed happy with their respective lives now.
BEN AFFLECK & JENNIFER GARNER – 13 YEARS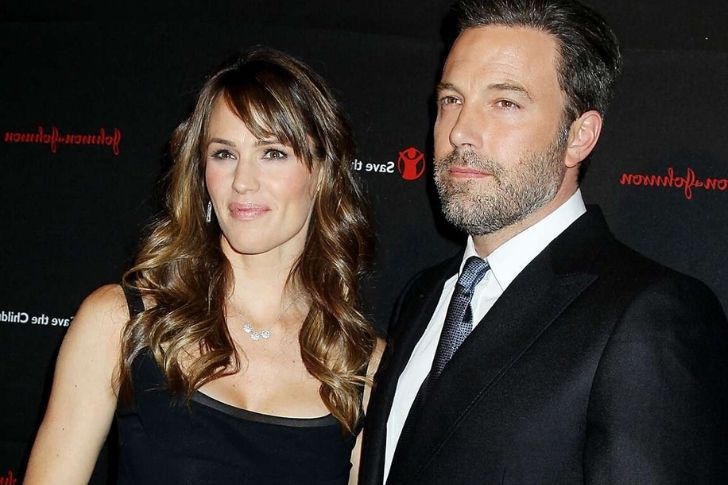 Former couple Ben Affleck and Jennifer Garner were once one of the most iconic couples in the Hollywood industry. They first met while filming on the set of the 2001 film Pearl Harbor and went on as co-stars together in the 2003 film Daredevil. It seemed like the two poured investments on their friendship first prior to testing the waters. It only took some time before they stepped things up and officially began dating in 2004. Affleck made the bravado move of proposing to Garner on her birthday on April 17, 2005. In June of the same year, the couple tied the knot in a private and intimate ceremony. Following their nuptials, Garner and Affleck welcomed their first child, a daughter named Violet Ann, in December 2005. Their second daughter Seraphine Rose Elizabeth was born in 2009, followed by their only son, Samuel, in 2012.
However, Affleck and Garner have decided to go their separate ways in 2018 and seem to be happy with their respective lives now.
MARIAH CAREY & NICK CANNON – 8 YEARS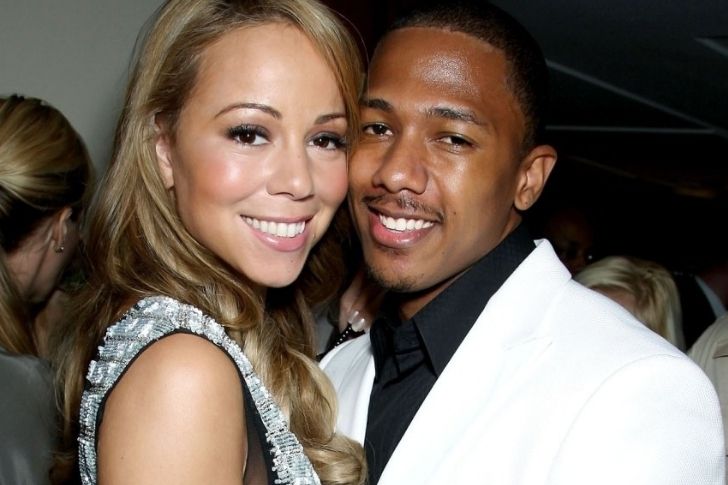 Mariah Carey and Nick Cannon shared a good time being married to one another from 2008 to 2016. Carey is a multi-awarded musician who is best known for her singles Always Be My Baby, We Belong Together, Touch My Body, Obsessed, and Without You. Cannon, on the other hand, is a prolific actor who earned his credits in films, including Drumline, Shall We Dance?, Love Don't Cost a Thing, Ball Don't Lie, and King of the Dancehall. The two first met while filming on the set of Carey's music video for her song Bye Bye. In April of 2008, Cannon and Carey poured heavy investments into their wedding in the Bahamas. On their third anniversary in 2011, the couple welcomed their twins Monroe and Moroccan.
However, in 2014, the couple announced their decision to split, and was finalized in 2016. Despite this, they seem to be happy with their respective lives now.
KRISTEN STEWART & ROBERT PATTINSON – 4 YEARS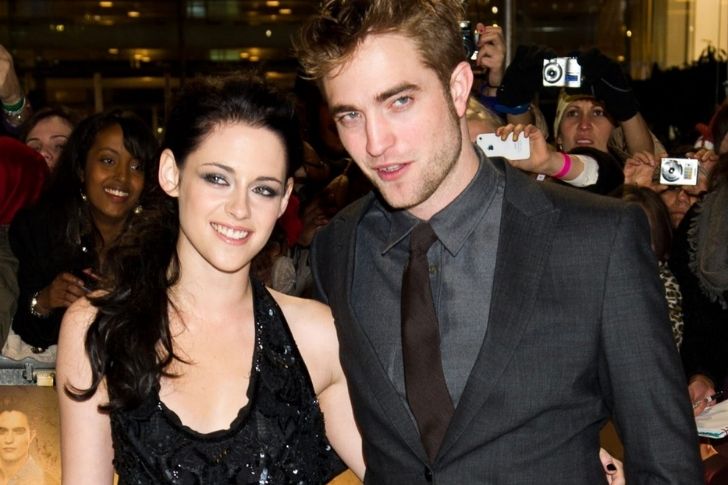 Among the many examples of on-screen couples becoming couples in real life, Kristen Stewart and Robert Pattinson's romantic relationship has intrigued and fascinated many of their fans. Stewart and Pattinson were leading co-stars in the 2008 hit movie Twilight. Fans of the book were already shipping the two and made investments on how they could be an in-real-life couple. Finally, their prayers were answered when both became romantically involved in 2009. It had seemed that everything was going smoothly during that time.
Their relationship was put into jeopardy in July of 2012 when Stewart found herself amidst affair rumors with Snow White and the Huntsman director Rupert Sanders, where Stewart was among the leading cast. This led to the couple calling it quits but reconciled in October of that same year. However, they finally broke it off in May of 2013. The news led to heartbreaks among many Twilight fans, who had hoped they had a long-lasting relationship.
GWYNETH PALTROW & CHRIS MARTIN – 12 YEARS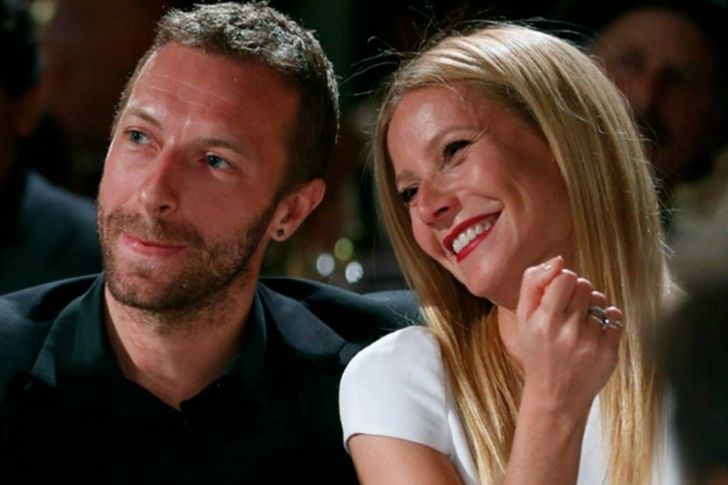 Actress Gwyneth Paltrow and Coldplay lead singer Chris Martin had once been together for quite some time. They first met in 2002 and tied the knot just a year later, with Paltrow already pregnant with their first child. She eventually gave birth to daughter Apple in May of 2004. Two years later, the couple had another child, son Moses, born in April of 2006. It seemed that the married couple had everything figured out and had a stable family at that time.
However, they called it quits in March of 2014. At that time, Paltrow described their process of separation as a conscious uncoupling. She eventually filed for separation in April of 2015, which was eventually finalized in July of 2016. Their respective lawyers agreed on joint custody for their children. Since then, they have been on good terms, with photos of them going on trips, along with their kids.
DEMI MOORE & ASHTON KUTCHER – 8 YEARS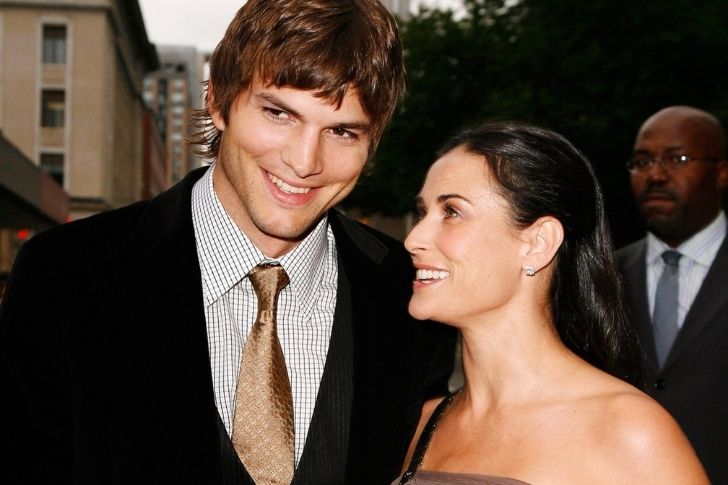 When actress Demi Moore started dating actor Ashton Kutcher back in 2003, a lot of people were surprised by it. The shock came because Moore was fifteen years older than Kutcher. However, two years after they first met, they tied the knot on September 24, 2005, in a ceremony attended by close friends and family, including Moore's ex-husband, actor Bruce Willis. It had seemed that the former married couple was set for life and would eventually grow old together, but we all know what happens next.
Unfortunately, it all came to an end when, after months of speculation about their relationship and an alleged affair by Kutcher, Moore announced that she wanted to go her separate way in November of 2011. A messy legal battle ensued, with their attorney filing for papers, with Moore's side requesting Kutcher covering her legal fees and paying her alimony. Eventually, the battle ended in November 2013, when the separation was finalized.
BRAD PITT & ANGELINA JOLIE – 2 YEARS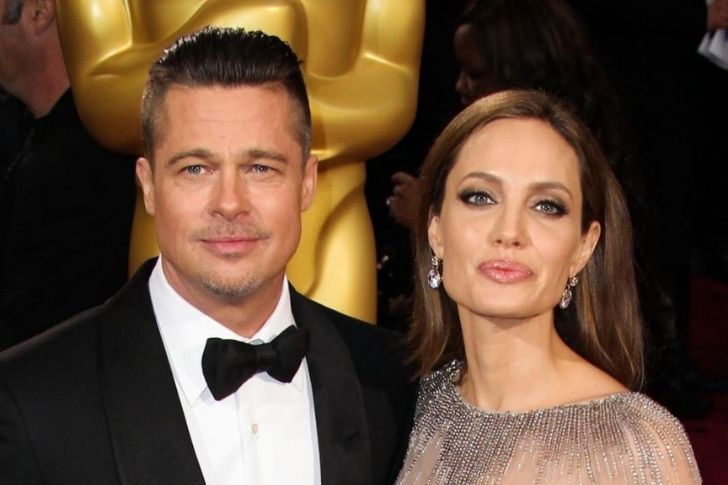 The super couple Brad Pitt and Angelina Jolie, dubbed Brangelina, has been keenly followed and routinely hounded by everyone over the years. After all, their already respective immense statuses in showbiz were combined, which led to a flurry of news articles and gossip. While Pitt was finalizing his separation with then-wife Jennifer Anniston, he and Jolie became romantically involved in 2005 during the taping of their movie, Mr. & Mrs. Smith. During that year, paparazzi photographed them together almost everywhere they went, which pretty much confirmed their relationship. Over the years, they had six children together, four of whom were adopted.
Finally, they tied the knot in 2014 after nine years of relationship. Two years later, however, Jolie filed for separation from Pitt, which led to a legal battle between the two camps, with their lawyer teams negotiating for a settlement. Finally, it was settled in 2019, when a judge restored Pitt's and Jolie's status to single.
NAOMI WATTS & LIEV SCHREIBER – 11 YEARS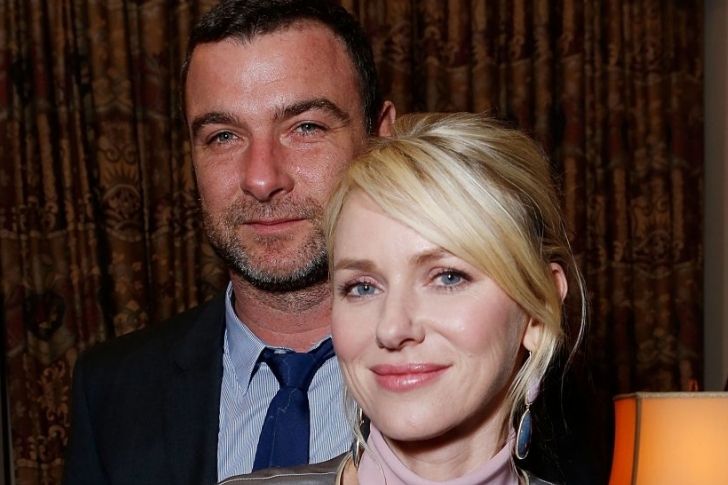 Actors Naomi Watts and Live Schreiber had a very happy and loving relationship for around 11 years. They first met back in 2005 during that year's Met Gala. Soon, they started dating, and in 2007, Watts announced her first pregnancy. She gave birth to a son in 2018, whom they named Alexander. Shortly, Watts got pregnant again and gave birth to son Samuel in December of that same year. Over the years, they seemed to be quite happy and committed to their children. It seemed like they made investments towards their well-being, based on their posts on their Instagram accounts.
However, rumors began to emerge that the couple had some difficulties. While they initially downplayed it, they announced in 2016 that they parted ways after 11 years of being together. Despite it, they remained cordial and are committed to raising their children. Recently, the family posted a video on Instagram of them dancing together.
ARMIE HAMMER AND ELIZABETH CHAMBERS – 10 YEARS

Armie Hammer and Elizabeth Chambers's happy union ended after ten years. The ex-couple announced the sad news on Instagram with a joint statement, calling themselves best friends, soulmates, partners, and parents. Despite the journey that they went through together, Armie and Elizabeth revealed they would be moving on from their marriage two months after celebrating their 10th wedding anniversary. Sad as it may seem, life isn't truly fair for anyone.
The two have remained mum about their separation, but Armie couldn't help but reveal the degree of emotional pain that he felt from it. He called this event "seriously seismic." There're a lot of shifting, changing, and growing pains he had to go through. He knows that change is a constant thing, but it doesn't mean that it comes with no pain. If there's one thing that he and Elizabeth don't want to happen to their separation, however, it's to affect their children, Harper and Ford.
You've Reached The End