These Sudden Celebrity Romances Prove To Workout Successfully But Not For Everyone
Celebrity romance is full of mystery. It's always a surprise how do these stars end up with each other. Sure, they may have worked together, bumped into each other, or have mutual friends who introduce them to one another, but is it really that easy to fall in love?
Several celebrity relationships happened in an instant. One day you'll see them with someone you know they're with. The next, they're already dating somebody new.
Mind you, these whirlwind romances often work, though just for some. They even end up with an engagement, though it's just brief for others. It may be easy for them to pop up the question, give a ring, say yes, and break it off later.
Some, however, get the credit for winning this sudden relationship game. Despite the short span of time they have dated, they still end up together, tie the knot, and spend several years together.
Want to know who they are? Check out this list of sudden celebrity romances that worked out successfully for some but not for all.
Justin and Hailey Bieber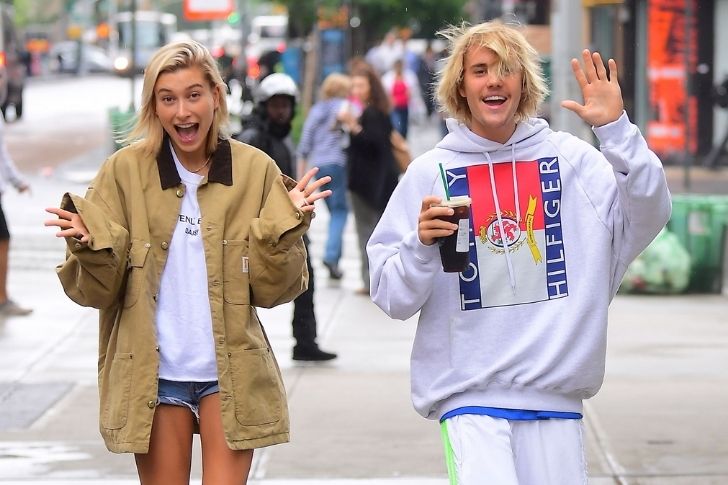 Justin Bieber and Hailey Baldwin met each other for the first time in 2009. After they outgrew their teenage years, the pair became good friends to the degree that they started dating in 2016. Somewhere between 2016 and early 2018, they went their separate ways, only to get back together in mid-2018. After rekindling their relationship, Justin proposed a month later. They were on an intimate trip to the Bahamas when the singer-songwriter popped the question to the model. He also shared this particular milestone on Instagram.
On September 13, 2018, two months after the proposal, they tied the knot at a New York City courthouse. They also hosted a second wedding a year later, where Hailey wore three customized bridal dresses. "There's no one else I would have wanted to spend my life with except him," Hailey said of her husband.
Mark Consuelos and Kelly Ripa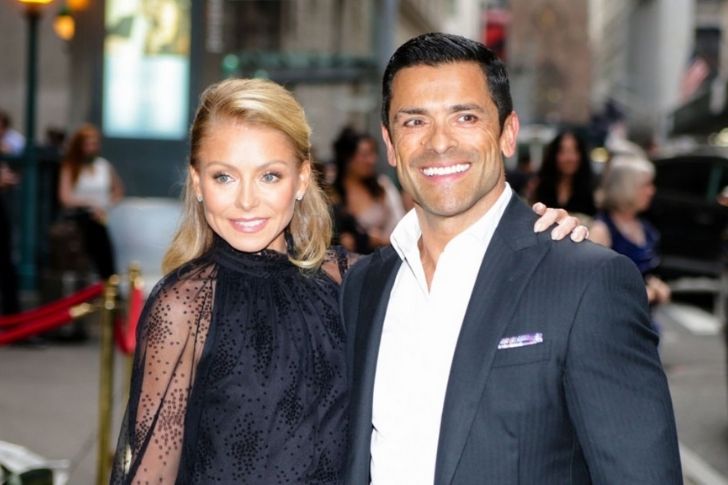 There are only a few couples we know who became off-screen lovers after portraying on-screen partners. Mark Consuelos, who played Mateo Santos, and Kelly Ripa, who played Hayley Vaughan in All My Children, began to date when they met on the set of their show in 1995. Ripa revealed that her then-boyfriend popped the question over pizza and wine at his apartment. According to her, they just had an instant connection and decided to elope in Las Vegas several months after dating. After a few years, they welcomed three children.
Ripa, now a renowned talk show host, was hailed as one of the Most Powerful People in Media by The Hollywood Reporter. She currently hosts Live! with Kelly and Ryan. Meanwhile, Consuelos remains an active figure in show business. He portrays Hiram Lodge in the drama series Riverdale. As two hardworking personalities, the couple has amassed a high credit score in Hollywood over the years.
Chris Hemsworth and Elsa Pataky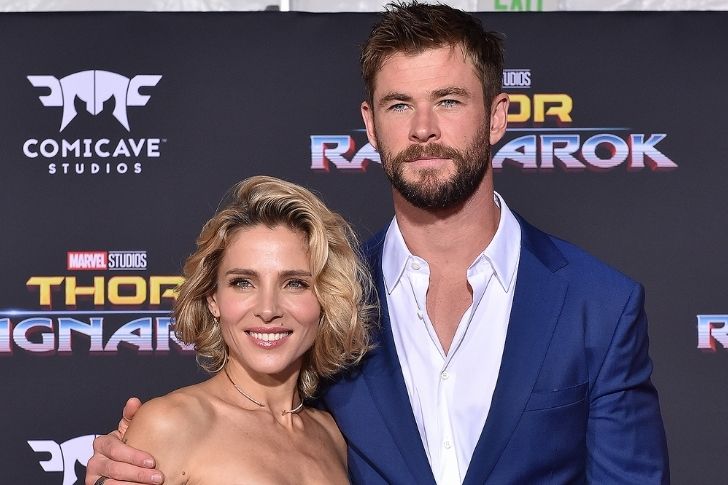 Before he acquired his Marvel stardom, Chris Hemsworth met Elsa Pataky in his native Australia in 2010. The Thor star took the opportunity to marry her in December 2010 while they were on vacation in Bali with their families. The actor shared that they didn't plan for it to happen, but with both of their families were there, it just felt like the right time for their union. Looking back on their whirlwind romance, Hemsworth admitted that it "just felt right."
The pair now has three children and a lovely home to call their own. After marking a decade of wedded bliss, Pataky credits "patience and understanding" for her successful marriage to the actor. She also suggested that spending a lot of time together without the kids has kept their romance alive. Now we know why their flame has never fizzled out.
Katherine Schwarzenegger and Chris Pratt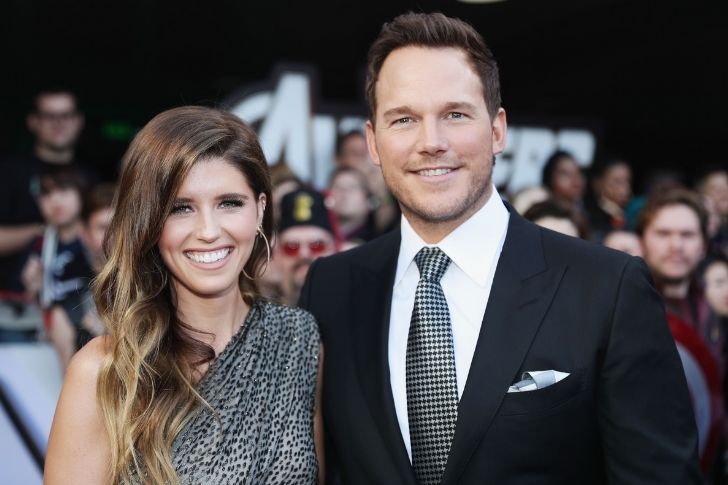 We recently heard the wedding bells ringing for actor Chris Pratt and author Katherine Schwarzenegger. In 2018, they were first spotted having a cute picnic date, but sources reveal they were actually dating months before. January 2019 came, and it was when the Guardians of the Galaxy star decided to step on the gas and announced their engagement on Instagram with the caption, "Proud to live boldly in faith with you." The photo racked up nearly 4 million likes, with fans and celebrity friends congratulating the newly engaged couple.
The couple was wed in an intimate ceremony in Montecito, California, in June 2019. More than a year later, the Pratts welcomed their firstborn, Lyla Maria. Anyway, we forgot to share how the couple met. It was Katherine's mom, Maria Shriver, who reportedly played their matchmaker. It was revealed that Maria and Pratt had known each other way back through mutual friends.
Benji Madden and Cameron Diaz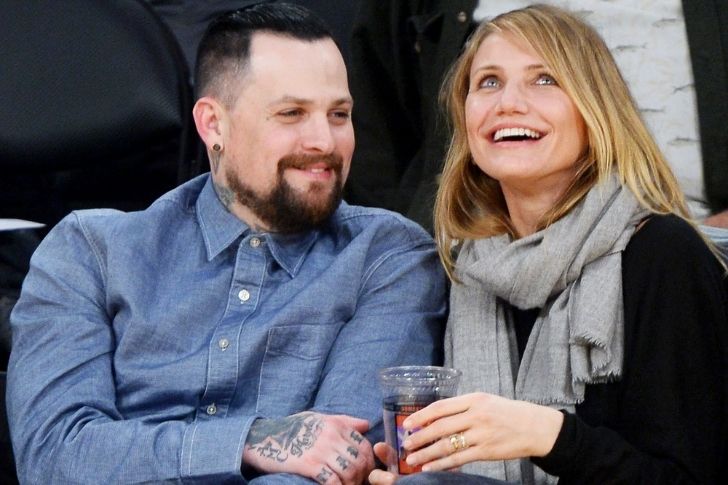 Their paths may have crossed several times in the past, but what they needed is only less than a year as a couple to realize they were a match made in heaven. Cameron Diaz and Benji Madden went public in May 2014, the engagement ring appeared in early December, and by January 2015, they tied the knot in their backyard. Five years later, the two welcomed a daughter named Raddix.
While their relationship was quite unexpected, Madden and Diaz easily became one of Hollywood's strongest couples. The Maddens like to keep their married life private, but they write sweet notes for each other on their Instagram from time to time. Despite having a whirlwind romance, the actress shared that their marriage was the best thing that ever happened to her. She also shared that both of them put in a lot of work to keep their relationship blazing with sparks and electricity.
George and Amal Clooney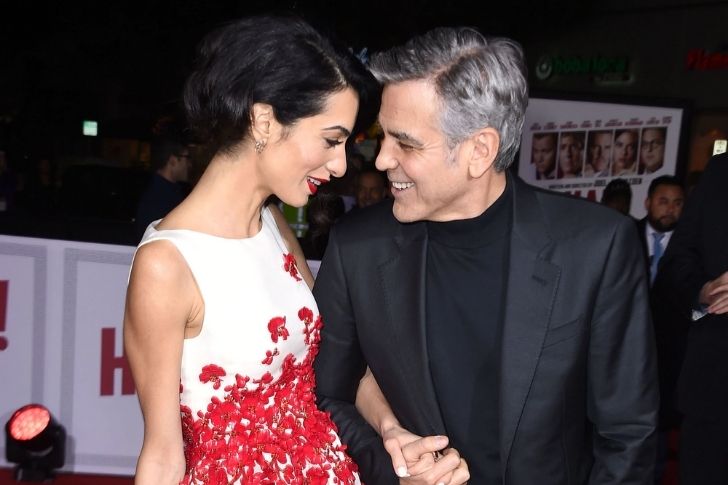 George Clooney may be one of Hollywood's best leading men, but he didn't have a leading lady for quite a long time until lawyer Amal Clooney came into the picture. The two were introduced to each other in July 2013 by a friend, and they mainly communicated via email. While working on the film Monuments Men, George invited her out on a date. The actor wasted no time, and after hitting it off, he discovered that Amal was also interested in him romantically.
The courtship began, and George proposed to her at his Los Angeles abode on April 28, 2014. The big moment included romantic music, a homecooked meal, and of course, a big question. Five months later, they exchanged wedding vows at a resort in Venice, Italy. The power couple gave birth to twins Ella and Alexander on June 5, 2016.
Nick Jonas and Priyanka Chopra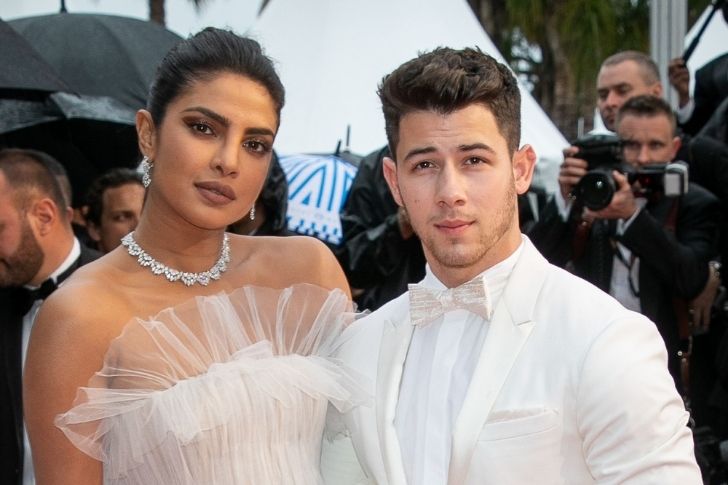 Talk about modern courtship— Nick Jonas made headlines in 2016 when he revealed that he sent Priyanka Chopra a private message on Twitter. He made the first move, writing "we should meet." The Miss World 2000 winner responded by giving her phone number. From there, they began texting each other for several months. The two met at the Vanity Fair Oscars afterparty in 2017, and the singer recalled himself gushing when he asked her, "Where have you been all my life?"
It was a year later when they began dating, and the new couple even went on a trip to India to meet Priyanka's family. On her 36th birthday in July 2018, Nick got down on one knee and asked her to marry him. The couple married in Jodhpur, Rajasthan, in late 2018. Since then, they have put in a lot of investments to maintain a happy marriage.
Jennifer Lawrence and Cooke Maroney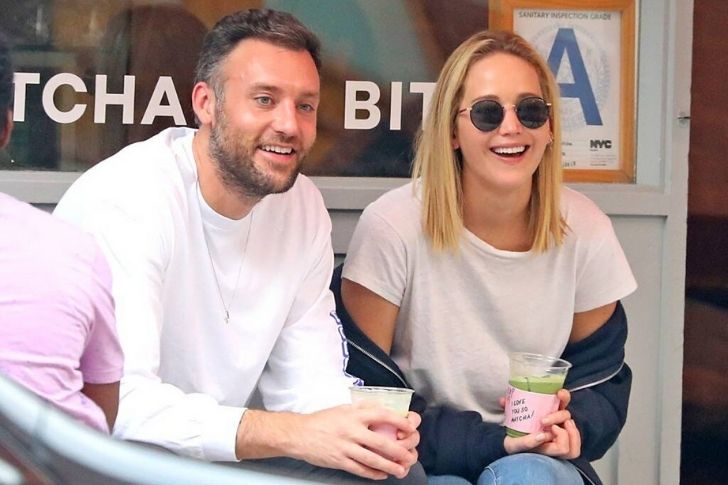 You're not alone in getting surprised (in a good way) when Jennifer Lawrence married Cooke Maroney. The pair had only dated for nearly eight months before she said yes in February 2019. Theirs is one of the most notable whirlwind celebrity romances since JLaw is a VIP in Hollywood. Little did we know about their relationship because they managed to keep their love story under wraps, although they have been spotted sneaking kisses in public in June 2018.
The two made it official in January 2019 when they decided to hire a moving company and live together. Around this time, talks of engagement began to swirl. The Hunger Games actress confirmed their engagement and said it was "a very, very easy decision." True enough, they tied the knot on October 19, 2019, in Rhode Island. A-listers such as Adele, Cameron Diaz, and Kris Jenner were spotted at JLaw and Maroney's rehearsal dinner.
Nikki Reed and Ian Somerhalder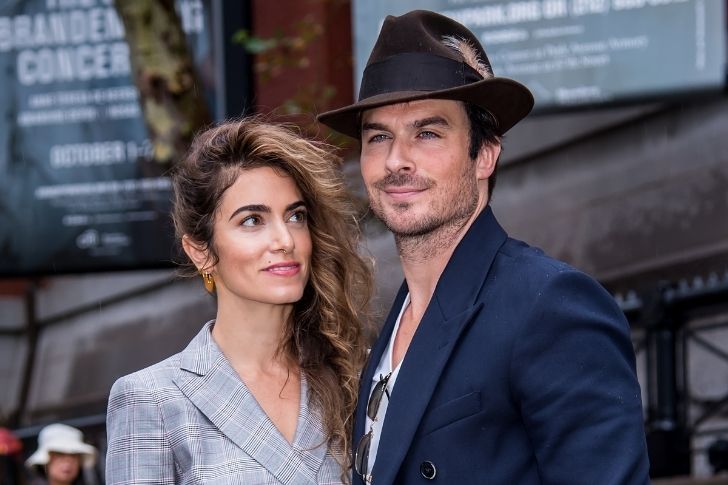 Vampire Diaries fans were heartbroken when Ian Somerhalder and Nina Dobrev went on separate ways, but they began rejoicing again when the actor finally found "the one" for him. Somerhalder didn't waste time taking a bold step in courting Twilight actress Nikki Reed. They dated for only six months before she said yes in January 2015. An insider revealed that the couple's friendship had laid the groundwork for their relationship.
On April 26, 2015, the vampire stars exchanged "I do's" in a private ceremony in Topanga, California, and celebrated their honeymoon in Tulum, Mexico. Two years into their marriage, the Somerhalders welcomed their daughter Bodhi. Both actors took to Instagram to honor each other in this new milestone. They proved that their degree of love for each other is not defined by the length of time but by who they marry.
Zoe Saldana and Marco Perego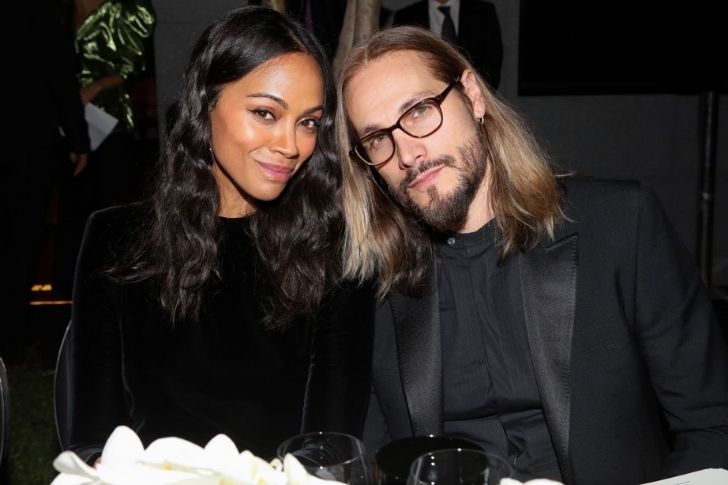 It came as a surprise when we first saw that congratulations were in order for actress Zoe Saldana. The Avatar star needed barely six months to realize that artist Marco Perego was her dream guy. They secretly married in July 2013 just outside of London, and we didn't even know they said their "I do's" until they were spotted wearing gold bands on their fingers.
Saldana said she didn't wait as soon as they decided they wanted to get married. Despite their seemingly short courtship, they claimed they had known each other for quite some time. It was ostensibly love at first sight for the actress who was confident it was "the real deal" when they met and that the spark was there. The same goes for Perego, who has been by her side in all her investments in the entertainment industry.
Robert Pattinson and FKA Twigs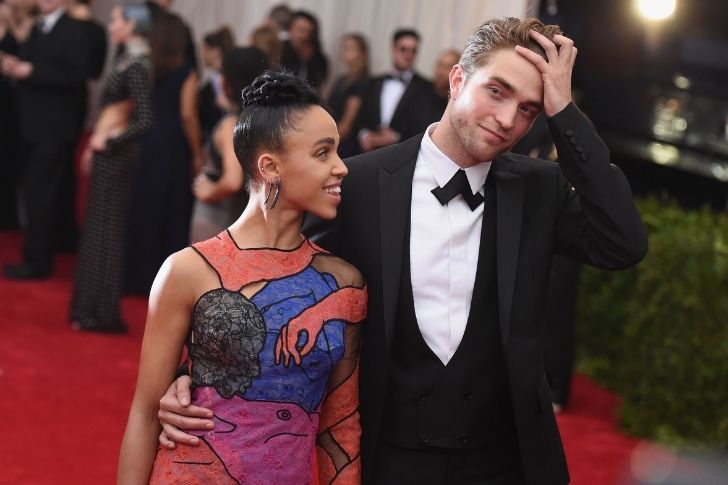 Robert Pattinson is perhaps most famous for his role in the Twilight film franchise, but his fame began when he portrayed Cedric Diggory in the Harry Potter film series. He was described as a shy child, so his father invited and motivated him to join the Barnes Theatre Company. He was 15 when he auditioned for his first role, albeit he did not have any lines. Twilight came, and it turned him into a movie star overnight, increasing his Hollywood credit score.
At the precipice of his movie career, he was linked to singer-songwriter FKA Twigs. They were photographed together in September 2014, and after only six months of dating, the lovers became engaged to be married. The news broke on the internet, but an insider shared that their work schedules took a toll on them. It led to their break-up in the summer of 2017.
Zooey Deschanel and Jacob Pechenik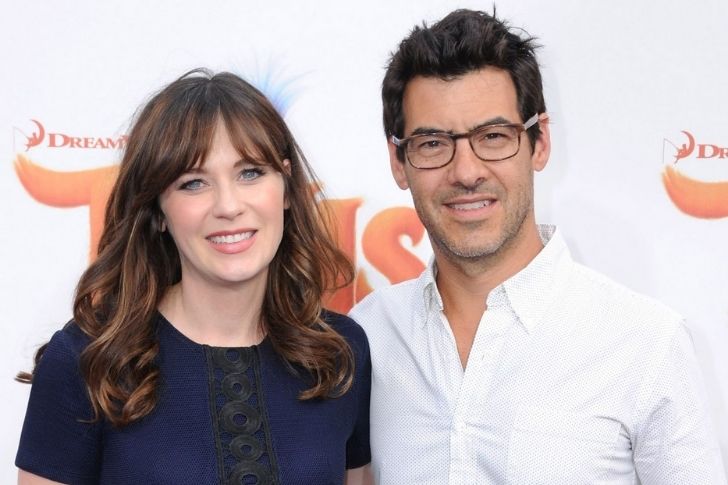 Zooey Deschanel has led an impressive career in the entertainment scene, all the way from starring in the 500 Days of Summer movie to creating the indie duo, She & Him. As her fame skyrocketed, her love life captivated the public's attention. She met producer Jacob Pechenik while shooting the film Rock the Kasbah. From there, things quickly progressed. The duo married in a secret ceremony in June 2015, six months after their engagement. Two months later, they welcomed their firstborn, Elsie Otter, followed by their second, Charlie Wolf, in 2017.
All went well for the couple to the degree that they launched a business together. However, Deschanel and Pechenik called it quits in September 2019. They wrote a joint statement, saying they are better off as co-parents, friends, and business partners than life partners. Sadly, the adage "to each his own" now applies to them.
Sofía Vergara and Joe Manganiello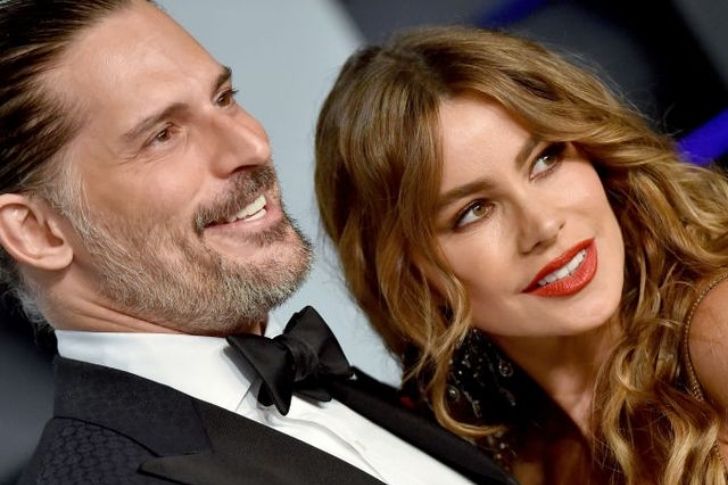 Joe Manganiello and Sofia Vergara, one of Hollywood's hottest couples, first met in 2014 at the White House. The Modern Family actress was still with her then-fiancé Nick Loeb, but Manganiello was instantly attracted to her. He waited until she was single and wasted no time to grab the chance of courting her. He asked her co-star Jesse Tyler Ferguson for her number, and the two were able to go on a secret date.
Two months later, the actress confirmed their relationship, saying, "It's a special time in my life." In November 2014, the pair celebrated their first Thanksgiving together by calling a moving company. Yes, they moved in together! Manganiello popped the question the following month, and the couple exchanged vows at The Breakers in Palm Beach in November 2015. The two expressed they "knew right away" that they were meant for each other.
Kaley Cuoco and Ryan Sweeting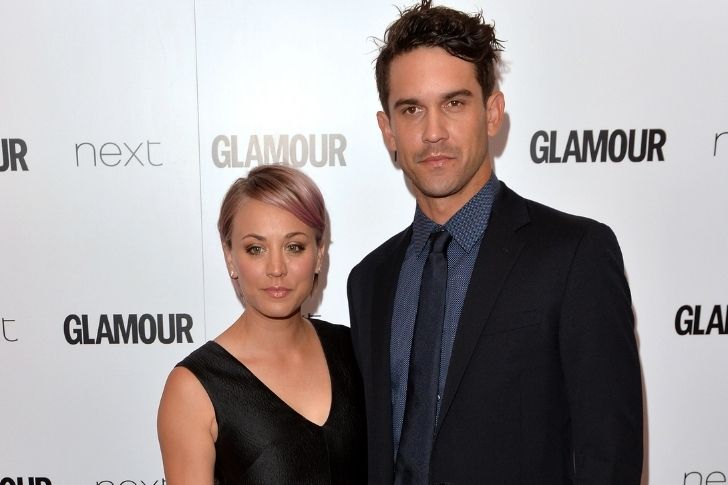 In August 2013, Kaley Cuoco was introduced to tennis hunk Ryan Sweeting by mutual friends. They made their relationship official by appearing on the red carpet the following month. After only three months of dating, the tennis player asked for her hand in marriage. You probably know what's next: they exchanged "I do's" in an intimate New Year's Eve ceremony in Santa Susana, California. Around this time, The Big Bang Theory star said she "knew immediately" he was meant to be her better half. She added that their relationship has been "magic."
As much as their romance was fast-paced, unfortunately, their separation also happened so quickly. The two called their attorneys and parted ways in September 2015 after nearly two years of marriage. The actress has since moved on with equestrian Karl Cook. They got engaged on November 30, 2017 and married on June 30, 2018.
Nikki Reed and Paul McDonald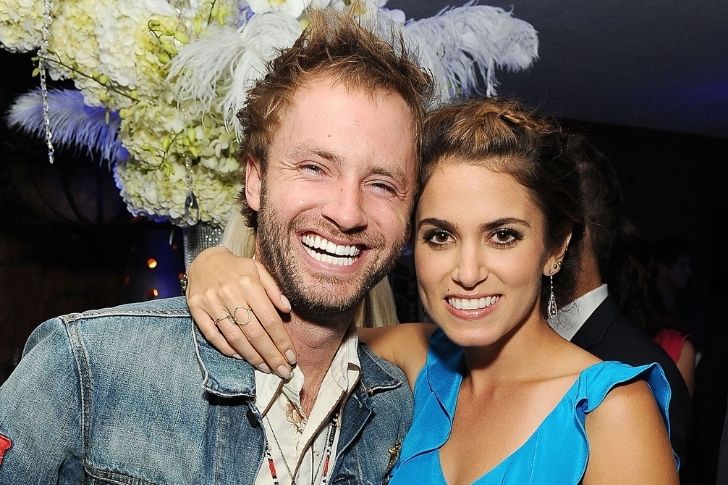 Twilight star Nikki Reed and American Idol alum Paul McDonald are no exceptions when it comes to Hollywood whirlwind romance. They met on the red carpet premiere of Red Riding Hood in March 2011. A month after the meeting, the two confirmed they are a couple. "We've been hanging out. It's been fun so far," the flooring musician shared on one occasion. Only three months into courtship, they became engaged. "He's the one," Reed gushed in an interview with E! Online.
In October 2011, the couple married at a private ranch in Malibu, California and their union was witnessed by 100 guests. Notice how so much can happen within a year? It only took them 7 months to know and marry each other! All seemed well with them until March 2014 came when they announced their separation, citing irreconcilable differences.
Mariah Carey and Nick Cannon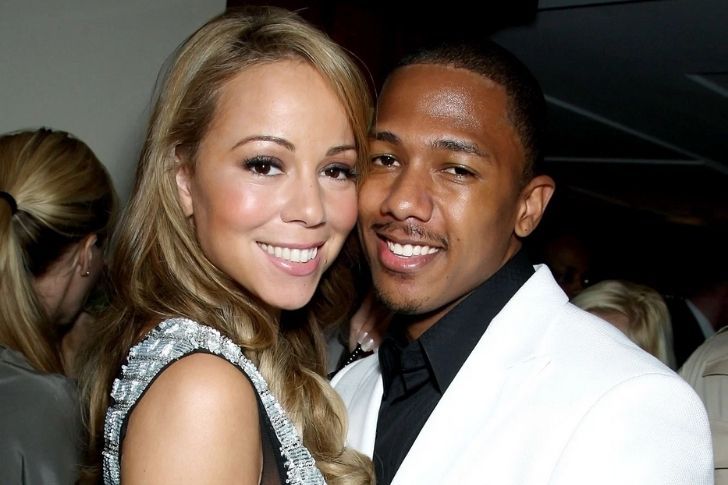 Mariah Carey and Nick Cannon were wed in 2008, just six weeks after they got together. The ceremony was held at the songstress' residence in the Bahamas and was said to be intimate, but beautiful. Three years later, the couple welcomed their kids, Moroccan and Monroe. Their relationship was great in the beginning and while Carey often overshadowed Cannon, the latter had no problems about it. In fact, he once said in an interview that he had no issue with falling back and letting her take the spotlight. They were together through many challenges, including some of Cannon's health issues.
Their six-week romance turned into a six-year marriage, but the couple eventually had to call in lawyers to help finalize their split in 2015. The two are reportedly in a co-parenting arrangement and have also since moved on with different partners.
Ariana Grande and Dalton Gomez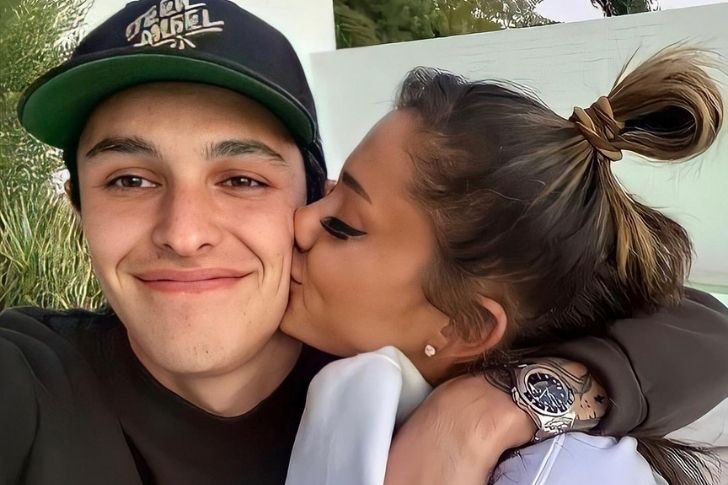 Back in December of 2020, singer Ariana Grande surprised her fans by showing off a huge diamond ring, which was an engagement ring given by Dalton Gomez. The two haven't dated for very long so this announcement certainly surprised even long-time fans of the artist. Reports suggest that the two moved in together during the early part of 2020 and have been inseparable since. While they have mostly kept their relationship under wraps, Grande couldn't help but show off her gorgeous pearl and diamond ring online.
So, who is Dalton Gomez? Unlike the singer's previous relationships, he isn't a celebrity at all. He is a successful real estate agent, and now, Grande's fiancé. While their engagement might feel rushed, there's no doubt that they are happy together. We hope they can continue making investments toward their relationship in the future.
Reese Witherspoon and Jim Toth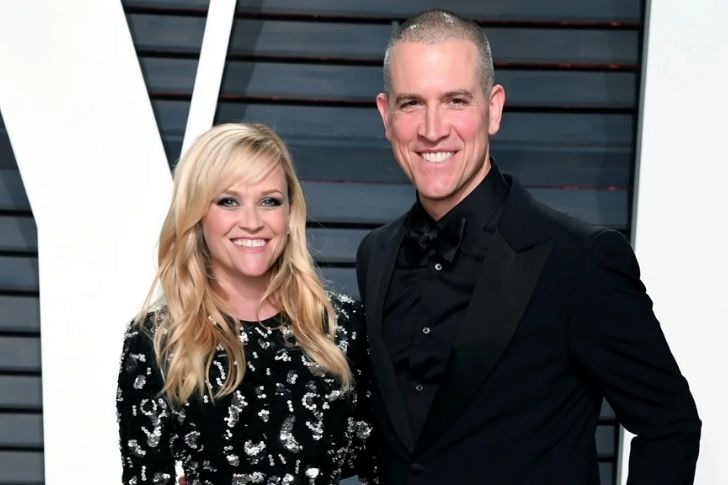 Reese Witherspoon and Jim Toth prove that whirlwind romances don't always end up in separation. They met during a party, where he "rescued" her from one of his intoxicated friends who had been trying to flirt with the actress. Straight out of a rom-com, right? It wasn't love at first sight for the pair, but within just a few weeks of getting to know each other, they were already inseparable. Witherspoon was only looking to date and have fun, but Toth changed her mind and made her think about settling down. The two announced their engagement just 10 months after they began dating.
To their credit, this pair is constantly working on their relationship too. Years may have passed since, but Witherspoon says that she continues to be in awe of him. From being a great individual to a doting dad, it's not difficult to see why she is so in love!
Carey Mulligan and Marcus Mumford
The pair have been married since 2012, but not many are familiar with how they first met. These two started out as pen pals when they were much younger, but eventually lost touch. It wasn't until 2011 that they would reunite and from then on, have always been spotted together. Needless to say, these two didn't want to lose each other a second time and were wed just a few months after they began dating. While it wasn't a whirlwind romance considering their history, their relationship certainly moved pretty quickly.
At present, this loved-up pair have two children together. They are also continuing their tradition of writing letters, and often leave each other love notes! Considering they value their privacy a lot, we won't be too surprised if they also invested in proper home security systems for their residence.
Shailene Woodley and Aaron Rodgers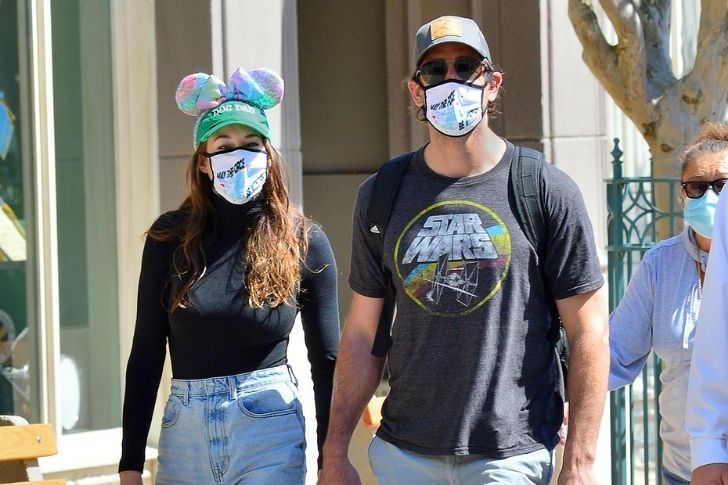 Shailene Woodley and Aaron Rodgers met in 2020 but managed to keep their relationship a secret up until recently. The pair's sleuthing fans only found out that they were official just a few days before the couple announced their engagement on February 21. Needless to say, this surprised many considering how quickly everything moved for the two. However, it seems that there is a very good reason behind it. In an interview, they revealed that they were both big fans of mindfulness. Rodgers, for his part, never fails to remind people about the value of reading, meditating, manifesting, and creating positivity in one's life.
There might be naysayers, but these two are busy with investment planning for their future. It is clear that being together has made them better people as well, with Rodgers saying that he has a "new and increased love of life".
Demi Lovato and Max Ehrich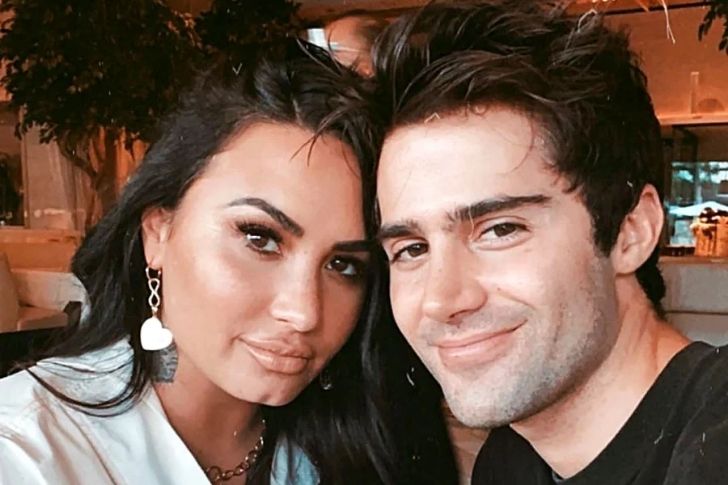 Whirlwind romances can end up in happy endings, but there are also those that result in heartbreak. Such is the case for Demi Lovato and Max Ehrich. The singer has certainly gone through a lot despite her young age and this recent split with her former fiancé is just one of the challenges she has managed to overcome. The pair met in 2020 and in the beginning, there were only speculations about them. It wasn't until May of the same year that they confirmed their relationship. News of them getting engaged surfaced just two months after, but by September they were reported to have separated.
In her own words, Lovato describes the feeling of being rushed into the relationship and that is very saddened by how things ended. To her credit, the singer is handling things with grace and is open about the struggles of moving forward.
Brooklyn Beckham and Nicola Peltz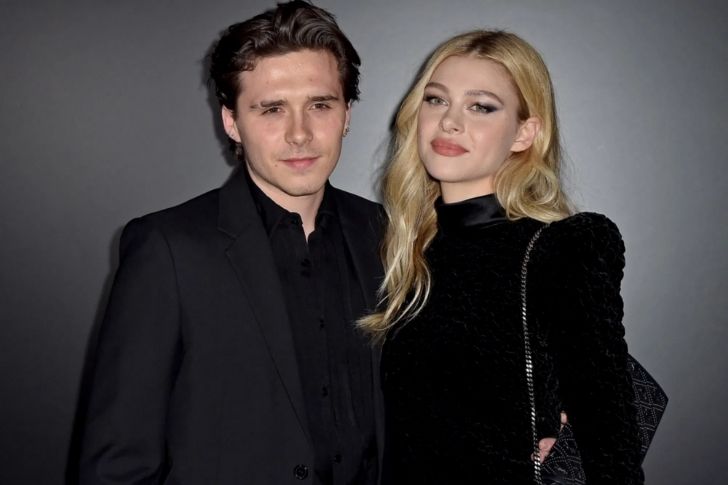 Brooklyn Beckham and Nicola Peltz had only been dating for nine months when the pair announced their engagement. It seems that the couple already has the approval of Beckham's mother, Victoria. In fact, she gave Peltz one of her own designs to wear for the couple's proposal photos. On social media, she even wished them a "lifetime of happiness". The pair might be open about their relationship, but most of their personal affairs are kept away from the public eye. This is the reason why many were surprised after Peltz revealed her latest tattoo in honor of her fiancé.
This wouldn't be the first time that they have shown such an intense degree of affection for each other. It was Beckham who first got a tattoo dedicated to his actress girlfriend. They might still be young, but we're quite excited for this couple's future!
Danielle Staub and Oliver Maier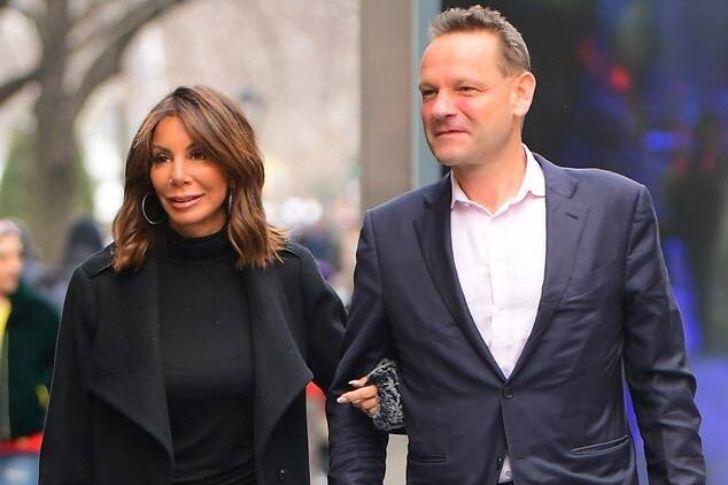 Danielle Staub and Oliver Maier called off their engagement after mere months of making the announcement. Unlike other couples on our list, however, Staub and Maier did not remain friends following their split. The Real Housewives of New Jersey star is no stranger to short-lived engagements and is the first to admit that she had been engaged over 20 times. Will she start dating again following this? According to Staub, she is no longer interested and is "over" the whole scene. Instead, she wants to make investments in the relationship she has with her adult daughters Christine and Jillian.
The reason behind the end of Staub and Maier's relationship was never revealed, but both are quietly moving on with their lives. After all, unlike Staub who is a reality-TV personality, Maier is a very private person and prefers to keep it that way.
Ariana Grande and Pete Davidson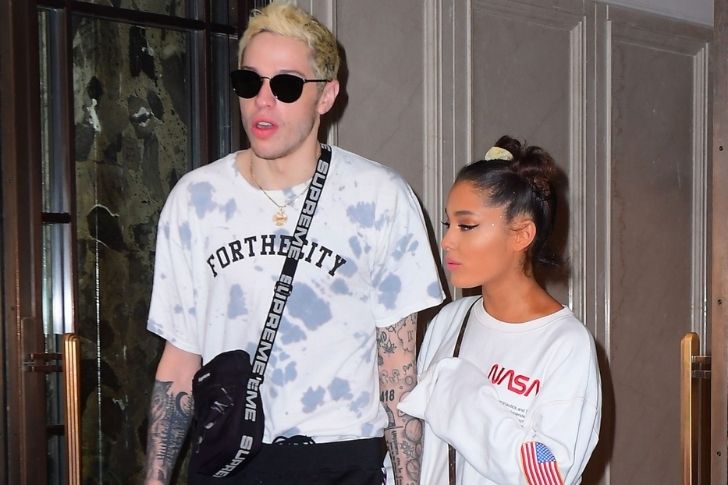 When Ariana Grande and Pete Davidson first got together, they were seen by many as a very unlikely pair. On top of that, they went public with their relationship just weeks after breaking up with their previous partners, adding further heat to the attention that was already on them. Some speculated that the two were only casually dating, but it seemed that Grande and Davidson were set on proving the naysayers wrong. Within weeks after news broke that they were seeing each other, the pair confirmed their engagement.
To say that it shocked the fans of both celebrities might be an understatement. Despite this, the couple did get plenty of support from those around them. Sadly, the pair called it quits just five months after the announcement was made. We sure hope they didn't take out any loans for what would have been a grand wedding!
Josiah Duggar and Lauren Swanson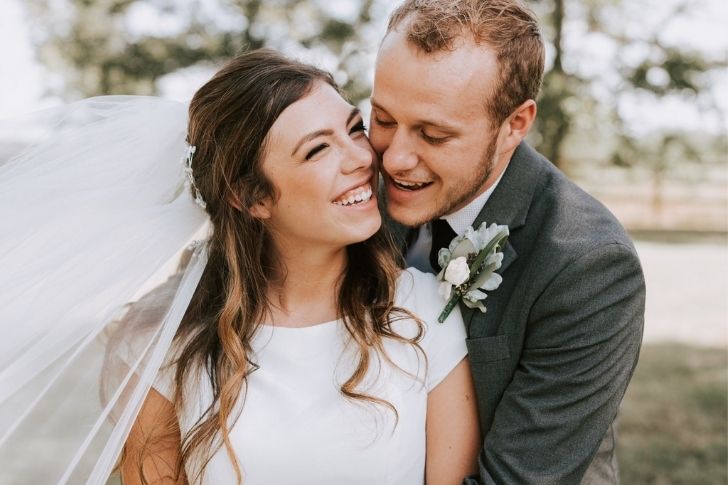 It was in 2018 when Josiah Duggar and Lauren Swanson became a couple. Swanson went with the Duggar family on a trip to Australia and New Zealand to support her friends. Not too long after they returned from the trip, the couple's courtship was announced. While the two have known each other for quite a while, it wasn't until the trip that romance began to bloom between them. It might seem unorthodox for the Duggars, but by March of the same year, it was announced that the pair had gotten engaged. This was just six weeks after they began a courtship.
The two married in the same year, surprising many viewers of Counting On. Contrary to what some might think, these two are still very much together and in love. They have one daughter and are already making investments for her future.
Kayla Rae Reid and Ryan Lochte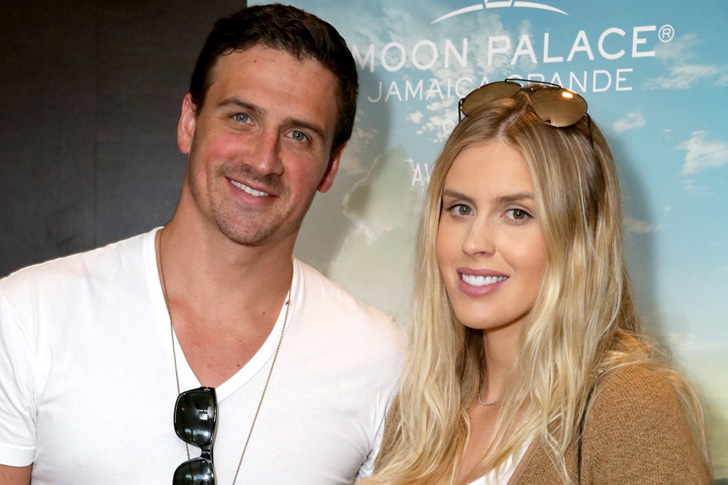 Our next couple met each other through digital means. Kayla Rae Reid and Ryan Lochte prove that "sliding into DMs" can work out and even turn into a solid partnership. The pair first met on Instagram back in 2016. It was Lochte who initiated things, sending Reid a message via the platform. At the time, Reid was living and working as a model in Los Angeles, while Lochte lived in North Carolina.
Even from the beginning, there had been a strong connection between them. Lochte confesses that after their first, very brief, meeting they ended up talking for eight hours straight and began dating the next day. No use delaying what was inevitable, right? They have been married for two years and have had two kids since. While there have been challenges along the way, the degree of love between them helps this couple overcome it all.
Rob Kardashian and Blac Chyna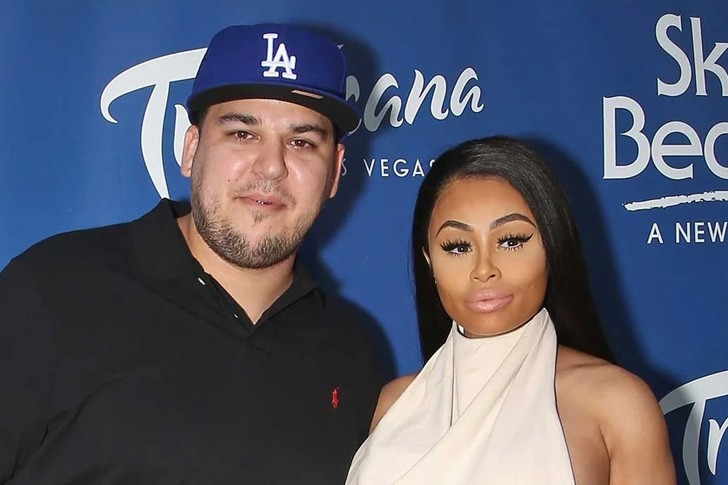 In the age of social media, many relationships only become "official" after the couple confirms it on platforms such as Instagram. This was how Rob Kardashian and Blac Chyna decided to announce their relationship back in 2016. There were people against their union, but Kardashian was clearly head over heels for his partner. In fact, it was during this period that he began making healthier lifestyle choices—including losing a bit of extra weight. Fortunately, his efforts weren't for naught as the two eventually got engaged after just ten weeks of dating.
In May of the same year, the pair also announced that they were expecting their first child together. Dream Renee was born in November 2016, much to the delight of her parents. Unfortunately, the couple never got to walk the aisle and finalized their separation in 2017. To their credit, they maintain a good relationship for the sake of their daughter.
Avril Lavigne and Chad Kroeger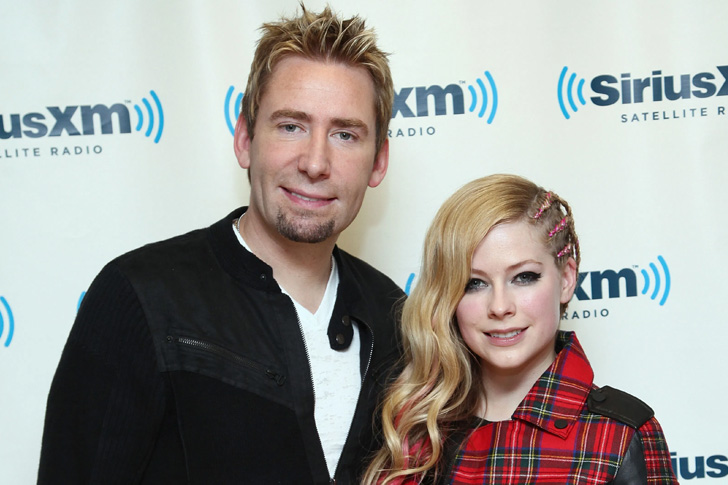 In 2012, Avril Lavigne and Chad Kroeger worked on the former's album, Here's to Never Growing Up. The two got to bond over their shared love of music and Lavigne even posted up a photo of them together to her Instagram. Even the singer's fans saw how comfortable they seemed to be with each other, but there was little to no speculation about a romantic relationship between them at the time. Their friendship continued, with the pair even getting matching tattoos. In an interview, Kroeger admitted that things simply "clicked" between them.
On Canada Day of the same year, the two began dating officially. Within months, the two announced that they had also gotten engaged. They wed in July 2013 at a chateau in the South of France. However, despite the investments they have made toward their relationship, the two would later call it quits.
Khloe Kardashian and Lamar Odom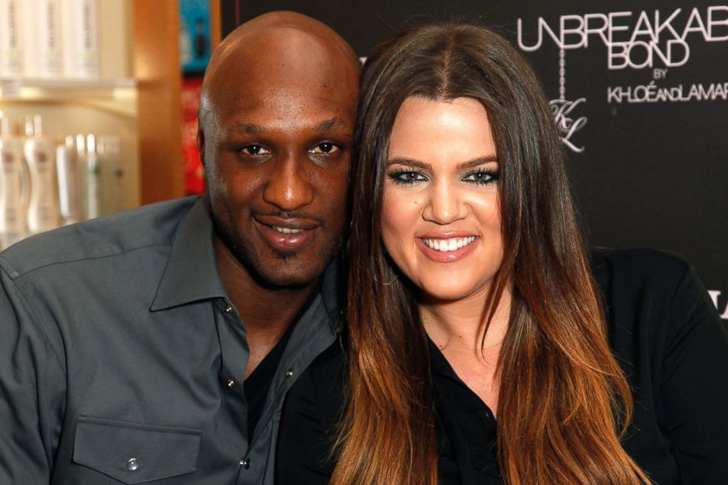 At the beginning of their relationship, reality-TV star Khloe Kardashian and pro-baller Lamar Odom seemed like the ideal couple. On the program Keeping Up with the Kardashians, they always portrayed their union as a happy one. They first met in 2009, during a party in Los Angeles. The couple was wed just a month after, with the ceremony televised for viewers of their highly popular show. However, what began as a fairytale for the two, was simply not meant to have a happy ending.
Some of the challenges they encountered were included in their spin-off show, Khloe & Lamar, on the E! Network. This included Odom's personal issues that he was recovering from. To their credit, the pair did try their best and managed to last a long while despite their whirlwind romance. Since their split, the two have moved on with different partners.
Katy Perry and Russell Brand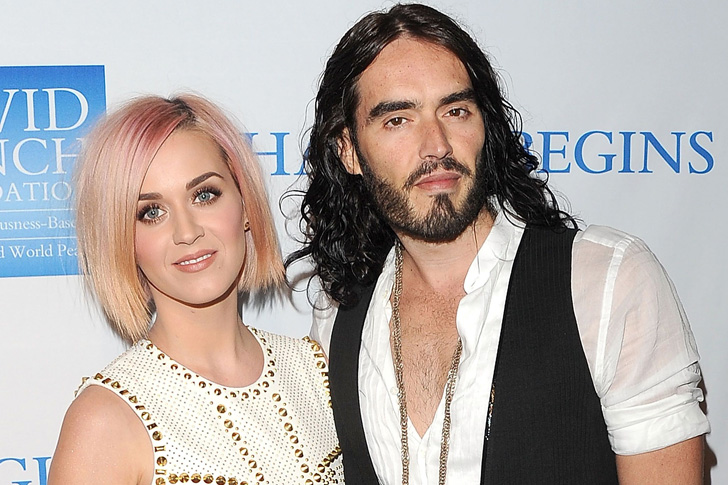 Once upon a time, Katy Perry and Russell Brand were considered by many as the "perfect match" given the fact that they were similar in personality and quirks. The former couple was known for being fun-loving and spontaneous, so when they got engaged just four months after they officially began dating, few people were surprised by it. A mere 10 months following this announcement, Perry and Brand were married in a beautiful ceremony in India.
Even in the beginning, the two were faced with numerous rumors—including ones that accused Perry of being with child, hence the rush into getting married. Despite all of that, the pair enjoyed 14 months of bliss before eventually separating. Their lawyers cited "irreconcilable differences" as the couple's reason behind the split. Fortunately, both have found love anew and seem to be happy in their new relationships.
Pam Anderson and Tommy Lee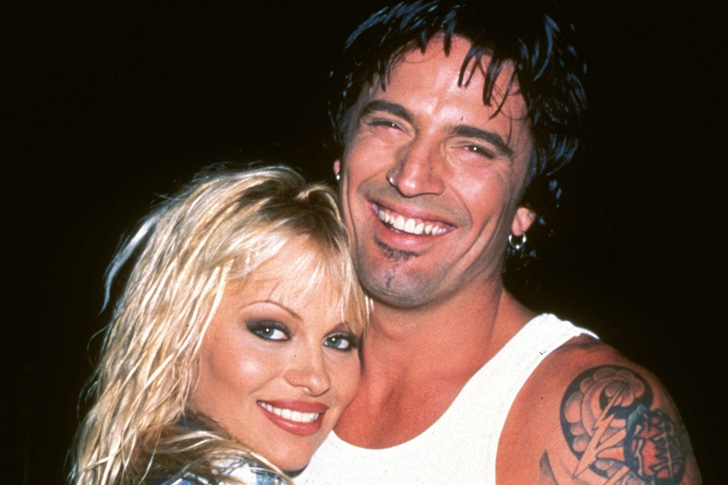 Pamela Anderson claims to be a hopeless romantic. For that, it is no wonder why she and Tommy Lee got married after 96 hours of their first date. Anderson is one of the sultry stars of the 1990s. Before landing acting roles, she gained international prominence as a Playboy magazine model and was given credit for having the most number of appearances and covers in the said magazine. Her first TV appearance was in the Home Improvement TV show in 1991, followed by her iconic role in Baywatch in 1992.
In 1995, she surprised everyone when she announced that she was married to Tommy Lee. The couple wed by the beach in Cancun, Mexico, after four days of dating. Their marriage lasted for three years as the two went separate ways in 1998 following a troublesome marriage that involved heated spats between the two. Despite their separation, the couple was able to raise and co-parent their sons.
Lady Gaga and Christian Carino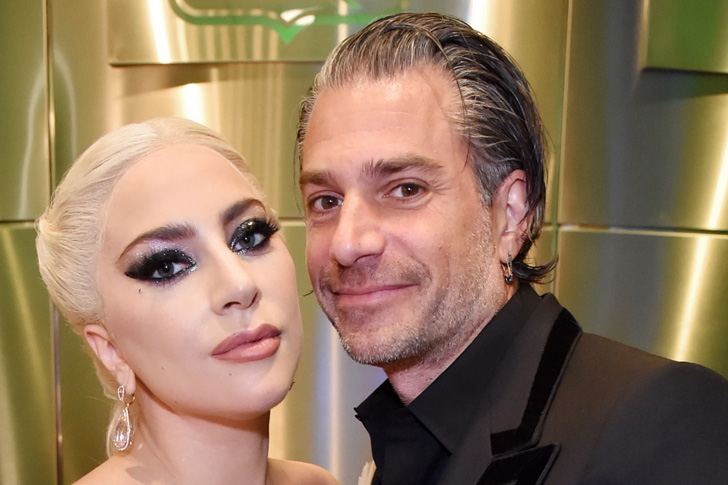 Lady Gaga, born Stefani Joane Angelina Germanotta, is one of the most popular and ground-breaking artists of today. Her distinct voice paired with her eccentric fashion made her stand out among many rising stars and a breath of fresh air in the world of pop music. The songs Born This Way, Poker Face, and Just Dance are a few of Gaga's cult-favorite tracks that made her known worldwide and opened several opportunities for her. As her career progresses, her financial reports reflected her increasing net worth.
As Gaga shows fierceness in her music and performance, she is also just like any other human who falls in love. She is very discreet about her personal life, yet she is not timid in sharing a bit about herself. Gaga surprised everyone when she mentioned Christian Carino as her fiance when she received an award in 2018. The two started dating in 2017. Unfortunately, Gaga and Carino broke their engagement in 2019.
Ellie Goulding and Caspar Jopling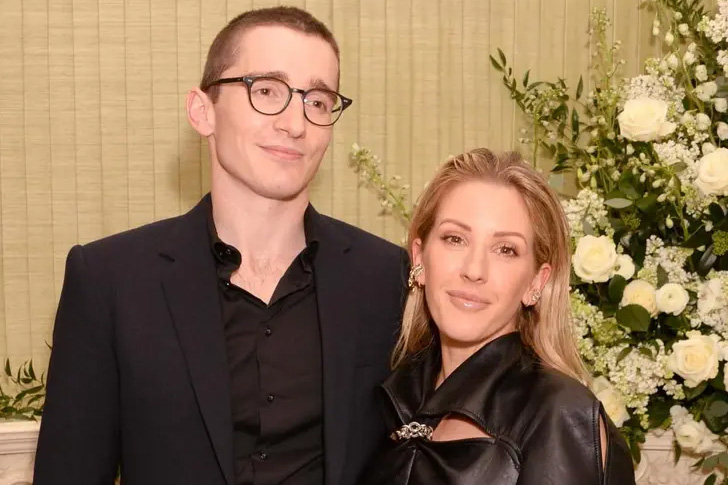 Ellie Goulding and Caspar Jopling went old-style when they announced their engagement in 2018. The couple announced their engagement through The Times newspaper. Simultaneously, Jopling also took the announcement in his Instagram post. The two, who met through their mutual friend Princess Eugenie, started dating in 2017. A year after their engagement, they got married at a castle in Yorkshire. As their marriage progresses, the couple awaits the birth of their firstborn this year.
The Love Me Like You Do singer found love in the arms of an elite and well-educated man. Jopling went to Eton College and received his bachelor's degree from Harvard University. Before meeting her husband, Goulding once dated prominent personalities such as Bobby Rich and Prince Harry. As per the two, their story did not start with love at first sight. It was a casual and friendly meeting turned budding love interest as they continued to communicate and see each other.
Kim Kardashian and Kris Humphries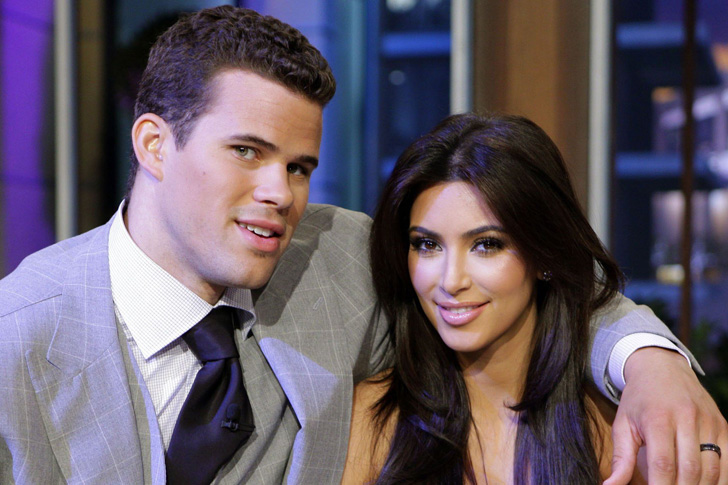 In 2011, Kim Kardashian had an epic wedding broadcast on national TV. In that same year, she got engaged to, married, and broke up with Kris Humphries. As it all happened within a year, many believed that their relationship was a publicity stunt.
They started dating in the late months of 2010. Initially, Kardashian denied their involvement, but later on, she confirmed their relationship. After six months of dating, the basketball player proposed a $2 million worth engagement ring. The reality star said yes and pushed through the wedding in August 2011 despite her whole support system advising her not to. As it goes to show, it was the pressure of aging that made a rush through things. Just days after their wedding, she had a wake-up call and realized that their marriage is doomed. As she filed for dissolution of marriage, Humphries' career went sour that eventually caused him financial loss that affected his credit score.
Colton Haynes and Jeff Leatham
Colton Haynes started his career in the industry as a model. He later rose to prominence as a rising star as he starred in Teen Wolf in 2011. Behind his blossoming career and high credit score, Haynes was suffering immensely due to his personal problems that led to his downfall and probably cost him his marriage with Jeff Leatham.
In 2016, Haynes went out publicly about his gender orientation after months of rumors about him. In February 2017, Colton announced that he was dating Jeff Leatham, a celebrity florist and a close friend of the Kardashians. In March 2017, just a month after they got involved, Leatham proposed to the actor. The extravagant show of affection consisted of fireworks, message greetings celebs, and their Cher theme song made Haynes say yes immediately. Their wedding happened in October of the same year, officiated by none other than Kris Jenner. Sadly, their marriage ended six months post-wedding.
Claire Holt and Andrew Joblon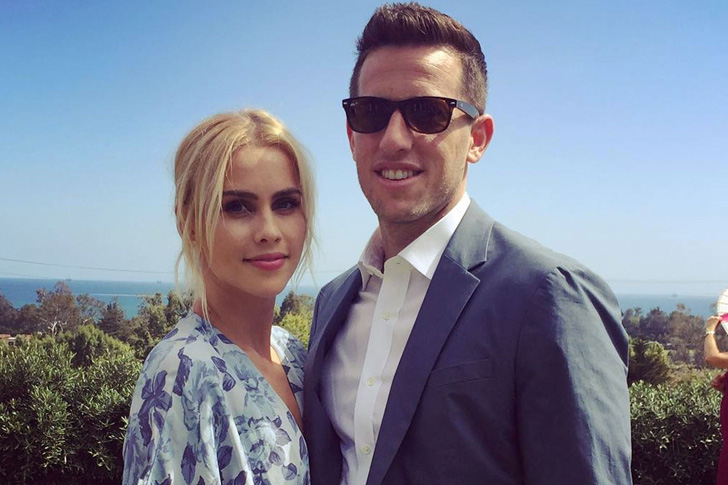 Things do happen fast and quickly in the world of the entertainment business. Although hiring attorneys does not come cheap, people seem to move on from one relationship to another real quick. A mere example is the fast-paced relationship of Claire Holt and Andrew Joblon. Holt went public about her new dating status in July 2017, months after Holt and her former husband, Matt Kaplan, filed for official separation. Revealing that she and Joblon are dating, the Vampire Diaries seemed over the moon with her new love.
Five months after starting their relationship, Joblon proposed to Holt in December 2017. The couple said their vows in August 2018, followed by their pregnancy announcement in October. As things are happening so fast, Holt and Joblon welcomed their firstborn son in March 2019. As the couple seems happy and inseparable, many speculate that they will be adding another family member, which Holt has quickly denied.
Amy Schumer and Chris Fischer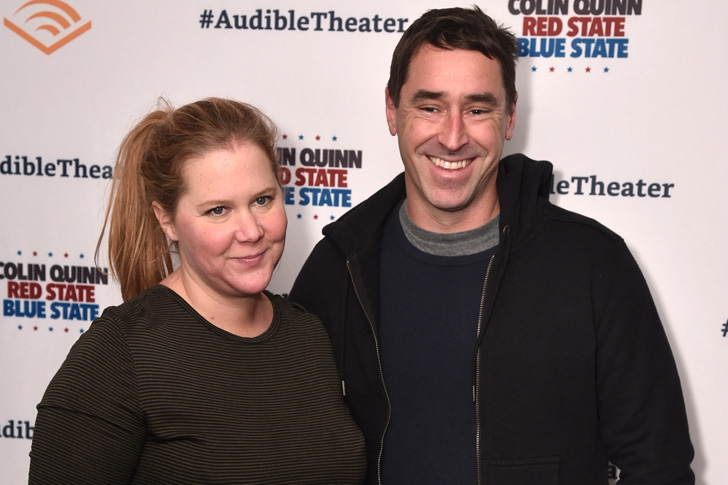 Amy Schumer and Chris Fischer's relationship might not be as magical and eventful as others, but it sure does have its unique sweetness like others. The comedian met her future husband in 2017. Attraction happened the second time they met, with Fischer making the first move. They were spotted spending time together starting November 2017. Keeping their relationship under the radar, the two announced their involvement merely two days before their wedding. Fischer said that they just followed their hearts, disregarding the norms and caring less whether they are taking things too fast. Low-key as they are, Fischer proposed to Schumer in the most casual way: by waking her up and asking her to marry him.
Their wedding, which happened in February 2018, was planned and executed secretly with no loans involved. They sent their wedding invitations through text messages and they wed in a private estate in Malibu. At present, the couple now has one child together and has shown their love to one another by embracing each other's flaws.
Ashton Kutcher and Mila Kunis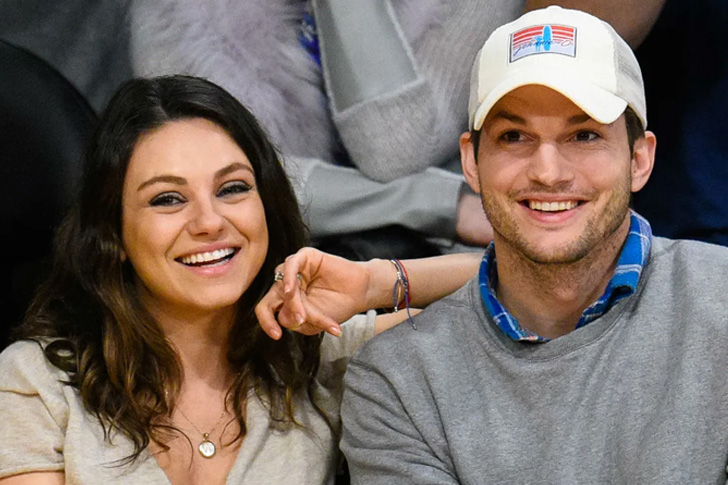 Years after Ashton Kutcher's marriage with Demi Moore got dissolved, he married Mila Kunis. The pair was no longer hiding their relationship when their marriage transpired. Additionally, they already welcomed their first child together, so logically, there was no reason to wait any longer.
At the beginning of 2012, they were just friends who decided to take things to the next level. Eventually, their bond grew stronger and they fell in love with each other. The next thing they knew is that Kutcher asked Kunis to move in with him. In 2014, the couple got engaged. In May 2014, they announced that they were expecting, and by September of the same year, they welcomed their daughter Wyatt. As per Kunis, they only decided to get married as soon as the law permitted same-sex marriage. In 2015, they eloped in a secret ceremony attended by just a few of their few friends and family. As they grew their family into four, the power couple has increased their home security to ensure their peace and privacy.
Katie Holmes and Tom Cruise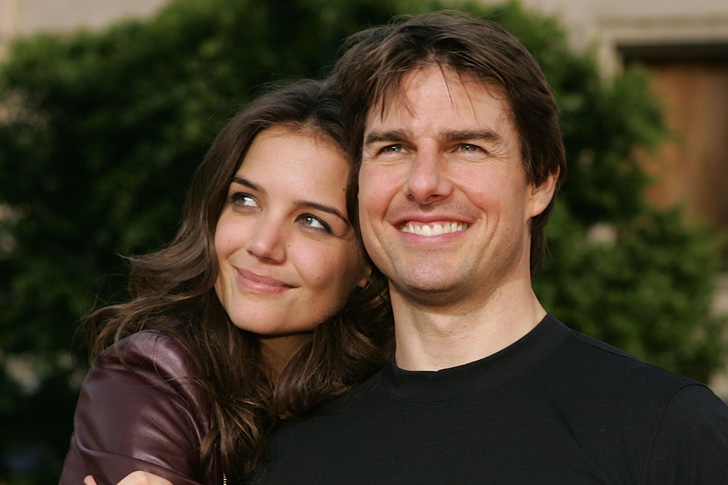 It is now part of history when Tom Cruise jumped up and down in glee as he professed his love for Katie Holmes. Shortly after, wedding bells rang, and the dawn of the TomKat era began. Katie Holmes and Tom were a surprise match. Things happened so fast between them that the media almost went nuts about their developing relationship. It all began in 2004 when Katie admitted having a crush on Tom. By April of 2005, the two went public about their relationship, followed by Tom's epic interview with Oprah. In June 2005, just two months after they started dating, he and Katie got engaged.
What made them jump into such a quick life decision probably has to do with their over-the-top romance or perhaps their plan to have a baby soon. In October 2001, Tom and Katie announced that they are having a baby. The couple had their lavish wedding in Italy in November 2006, months after Katie gave birth to their daughter, Suri. Six years after their marriage, Katie filed for separation from Tom with the help of several lawyers. Sad and devastated, he agrees to settlement eleven days after and makes their split formal.
Angelina Jolie and Billy Bob Thornton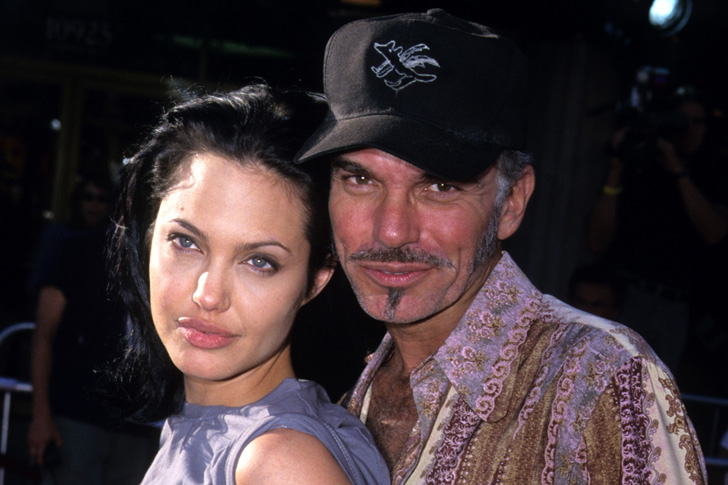 One of the biggest hookups in the modern-day Hollywood scene is Angelina Jolie and Billy Bob Thorton's relationship. All are taken by surprise when Angelina and Billy eloped in 2000, a year after they met. What transpired during their three years of marriage caused them to fall apart.
Angelina and Billy Bob met while filming their movie Pushing Tin in 1999. They played husband and wife in the said film, which turned into reality when they developed an intense attraction for each other, resulting in their unannounced Las Vegas wedding in 2000. What made them rush through things perhaps has to do with Angelina's then-rebellious personality or that they are just madly in love with each other. The couple's marriage might be a bit rocky, but they managed to live together until 2003. According to Angelina, after three years, they just grew apart – Billy Bob focused on his music while she got involved in social issues. As they went separate ways, Angelina became a top-grossing actress with an incredible financial record and a place in society as one of the most prominent celebrity activists.
Julia Roberts and Lyle Lovett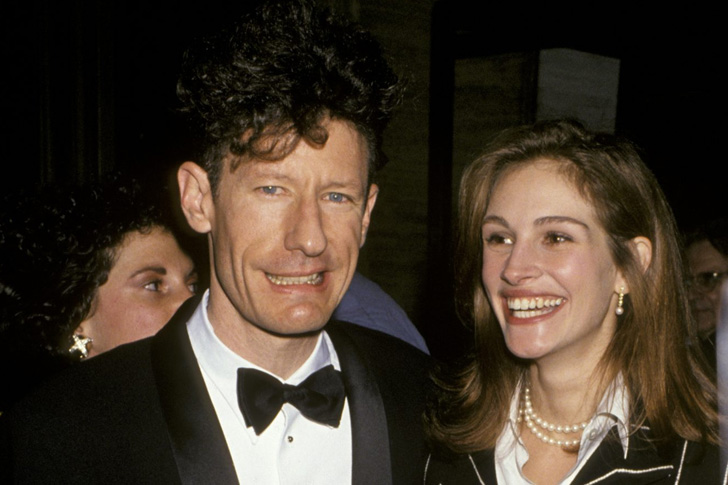 When Julia Roberts and singer Lyle Lovett got married in 1993, many described the action as a result of young love. At that time, Julia was only 25 years old and was madly in love with the crooner. As their marriage dissolved in just two years, she recounts her action as not a mistake but a miscalculated action.
Julia and Lyle met while filming The Player in 1992. The then 35-years-old singer and the young actress developed feelings for each other and dated for months before announcing a surprise wedding in June 1993. Reportedly, the couple barely spends time together after they made their relationship official. Julia was busy making her movie credits while Lyle was constantly on tour. Thinking that marriage will salvage their relationship, they wed over a weekend in June 1993. Unfortunately, despite working hard on their marriage, it still ended with separation in 1995.
Jennifer Lopez and Marc Anthony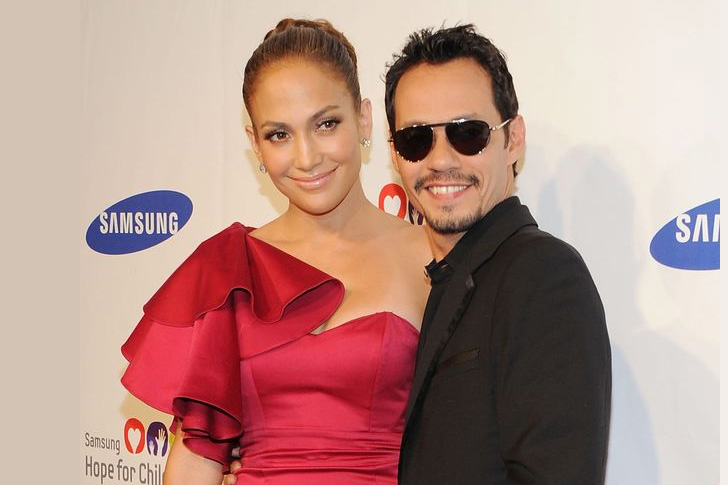 Jennifer Lopez is not a newbie in falling hard and getting into a relationship real quick. It happened several times, and the most talked-about is her union with Marc Anthony in 2004.
Jennifer got back into the love game just months after she split from Ben Affleck in 2003. She and Marc were seen together a couple of times in September 2003. Not wanting to put pressure on their relationship, they tried to keep their budding love under control. In 2005, Jennifer admits that she and Marc got married back in 2004 while dismissing the rumor that they are preparing a lavish wedding. The couple seemed to be very compatible and has worked well both in projects and in real life that they made several investments together. Jennifer and Marc then welcomed their twins – Max and Emme – in 2008. Despite their powerhouse union, she broke off their marriage in 2011. According to Jennifer, she felt the need to recollect herself and heal since she was unhappy for a long time.
Britney Spears and Kevin Federline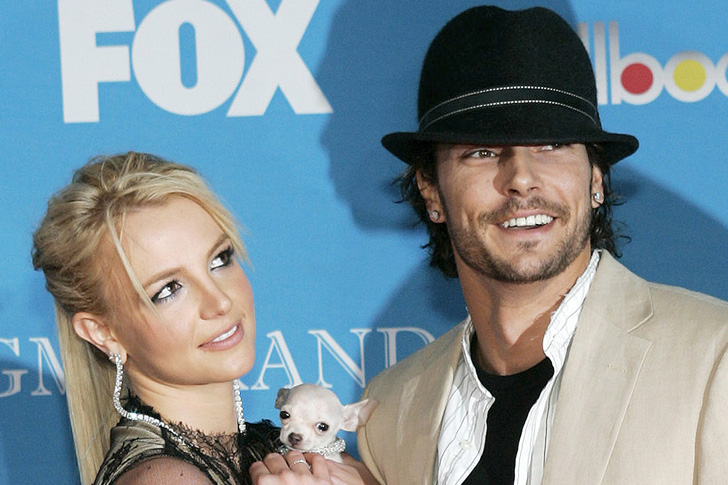 As the reports say, 2004 was the onset decline of Britney Spears. The pop superstar whose career was skyrocketing for years took a detour and set sail to marriage land with Kevin Federline. Britney eventually confessed regretting her decision.
She met Kevin through her former beau, Justin Timberlake. Britney hired him to join her in her tour, and from there, the two got close. In July 2004, while she was on break from performing to recuperate, Britney and Kevin got engaged three months after they started dating. As things went fast-paced with them, the two eloped on September 18, 2004, during their engagement party. Their marriage gave them two sons together. In 2006, Britney filed for separation from Kevin as a result of their tumultuous marriage. She must have taken the fall so hard that she started slipping away, partying hard, and acting out. As a result, Britney lost her authority over her investment money, as well as the custody of her sons.
Nicolas Cage and Alice Kim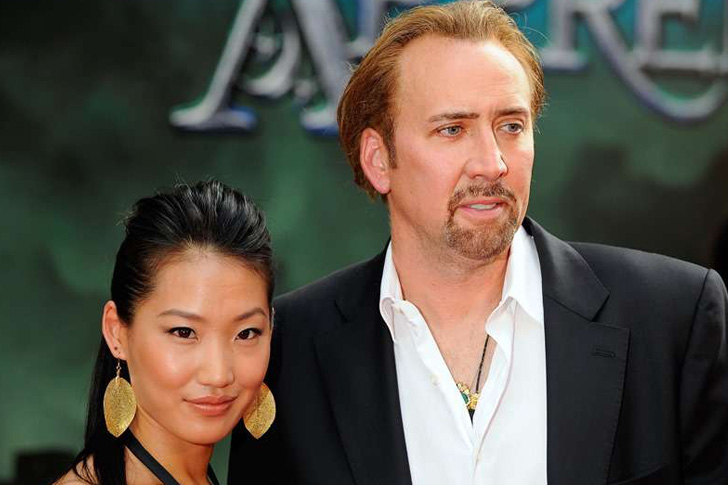 Nicolas Cage and Alice Kim might have got engaged and married quickly, but their marriage was able to stand the test time, well, to be specific, for at least eleven years.
Nicolas met Alice in 2004. She, 19 at that time, was working as a waitress at Kabuki restaurant when she caught the attention of the 40-year-old actor. Beautiful and pleasant, Nicolas fell for the Korean beauty in a snap. As Alice admires the actor as well, the two started dating immediately. Two months after they met, Nicolas married Alice. He had two reasons for their sudden marriage – one is that she could come with him to South Africa, and two is because he loves her. Despite their many differences – age gap, culture, and lifestyle – their marriage was smooth sailing. Nicolas even credits Alice for making him grounded. The couple has a son, who was born in 2005, named Kal-El. Unfortunately, Nicolas and Alice went separate ways in 2016.
Agyness Deyn and Giovanni Ribisi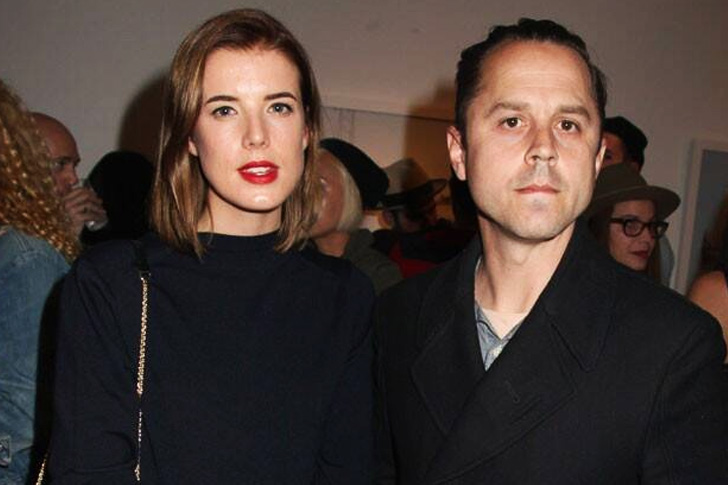 The model turned actress, Agyness Deyn, was once married to actor Giovanni Ribisi. Their surprise wedding happened in 2012 at the Los Angeles courtyard. What is more shocking is that no one even knew they were dating. As their marriage ended in 2015, the ex-couple left the press puzzled about what made them fall apart.
Agyness and Giovanni were notoriously private couples, to the fact that no one even knows the ins and outs of their relationship. As such, many admire and envy their relationship and thought that it would last a lifetime. Seemingly, Agyness was head-over-heels in love with him. She often gushes and gives credits to her husband, stating how she loves her life with Giovanni and how fun it is to be his wife. Apparently, during their marriage, she was constantly bugged about his religion. Although it was not confirmed whether that caused their split, many thought it was a possibility. At present, the two have moved on and are happily married to their respective spouses.
Cheryl Cole and Jean-Bernard Fernandez-Versini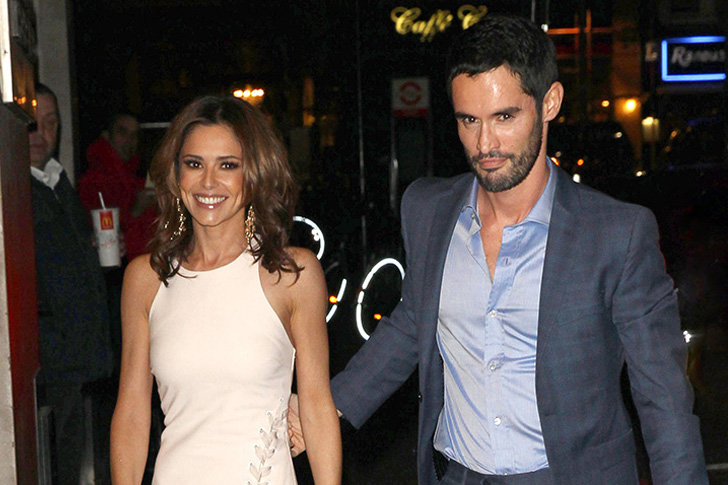 Cheryl Cole and Jean-Bernard Fernandez-Versini initially met in Cannes, as he was a brand manager for L'Oreal and started to run a grunge cafe and club through the conference held. The couple got married in July 2014, three months after dating each other, in a wedding ceremony by the beach in Mustique. Jean-Bernard was so in love with Cheryl, in fact, head over heels, which explains their sudden marriage.
Cheryl has been known to be a prominent judge on the X Factor UK. For two seasons, she was the contest's unofficial instructor. Awards have increased her public prominence, and she has gained the attention of the local press and became an icon of style. On the other hand, Jean-Bernard is a restaurant owner from the French Riviera. He earned a degree in business from New York University prior to spending an entire year traveling the world.
Emily Ratajkowski and Sebastian Bear-McClard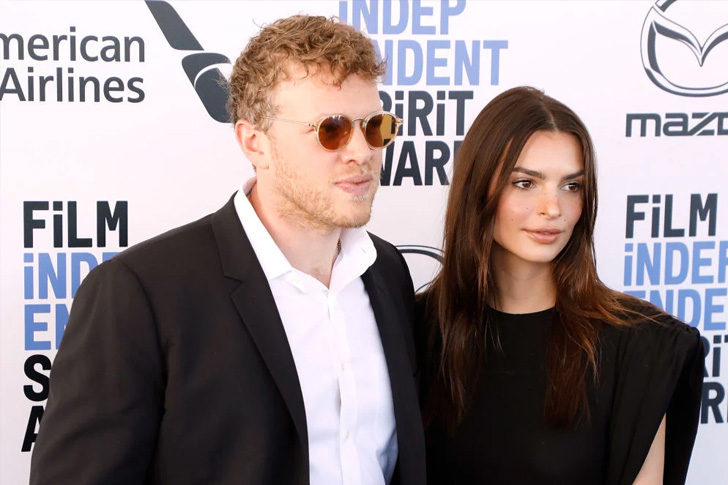 Emily Ratajkowski and Sebastian Bear-Mcclard tied the knot in New York City Hall back in 2018. They were first seen together by the media on February 13th, a few weeks before their wedding day. While the marriage may seem sudden for everyone, Emily wanted to marry Sebastian for they have already known each other for a long time. On October 26, 2020, Elle Magazine confirmed to the netizens that the couple is expecting their first baby. Emily confirmed in a special digital edition on Vogue that Sebastian would want to declare that they are having a baby.
Sebastian is an award-winning film producer who was known for curating several films like Good Time and Uncut Gems, which were played by prominent actors in the Hollywood industry. In contrast, Emily is a renowned American model and actress. She debuted as a skilled supermodel for Marc Jacobs at New York Fashion Week back in 2015. The couple is still collaborating in the very same market, and they surely have investments in the future of their child.
Gisele Bundchen and Tom Brady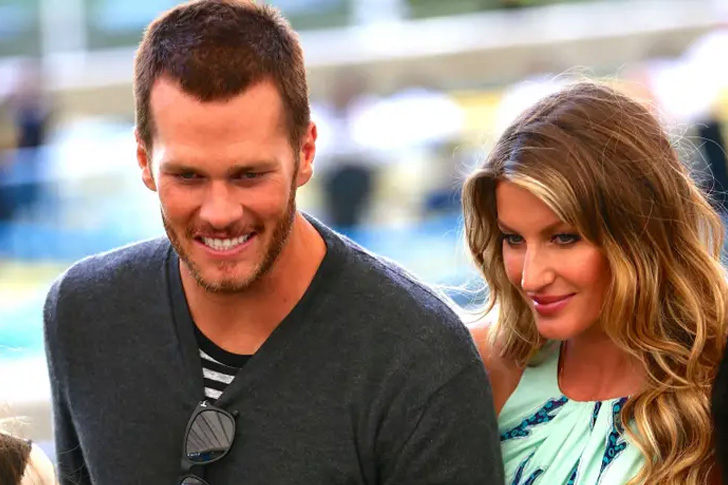 The couple sparked up social media when several celebrity magazines announced that they were officially dating way back in 2007. They announced their engagement after Tom Brady proposed to Gisele Bundchen on a private plane, which was confirmed by multiple publications. In 2009, they decided to get married in a private ceremony in Santa Monica, California in order to save their whirlwind relationship.
Since 2001, Gisele has been one of the hottest and paid supermodels in the modeling industry and also a well-known activist. According to Forbes, she is the 16th wealthiest woman in the media industry. Tom is an American football player of the National Football League (NFL). Tom and Gisele's successful career, projects, endorsements, and investments earned them enough income for their children's future. We hope they grow up to follow their passion, which would be similar to their parent's. Whether it is to play professional football or to model, Gisele and Tom will surely support them.
Drew Barrymore and Will Kopelman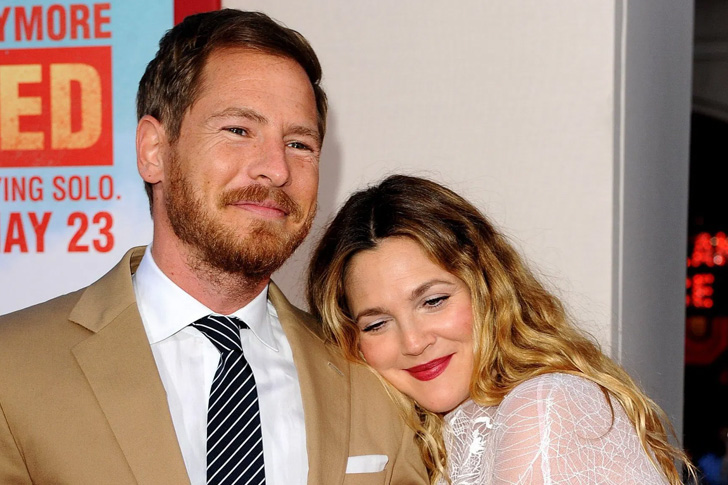 The iconic couple Drew Barrymore and Will Kopelman got engaged after less than a year of dating. Will got engaged to Drew way back in 2011. Six months later, they exchanged vows in June 2012, and eventually, their first baby, Olive, was welcomed in September that same year. Afterward, in 2014, they had Frankie, their second girl. Drew thanked Will for coming into her life and regarded him as the blueprint she never has, and this is the reason why didn't hesitate to get married so quickly. Unfortunately, in 2016, the couple announced that they would part ways.
For almost her entire career, Drew has been in the public eye, thanks to both her movie career and celebrity status. Of course, she would always be fondly remembered for her role in E.T. at the age of six. On the other hand, Will is a US Art Consultant and former actor with a net worth of $5 million. He earned his degree in professional film at Boston University.
Heidi Klum and Seal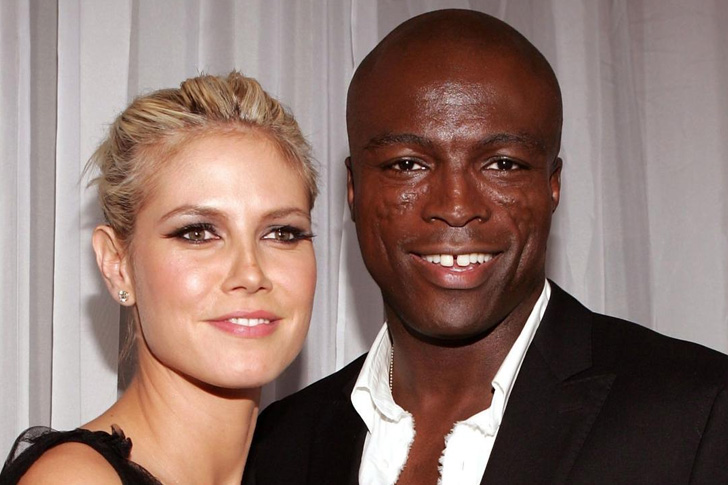 Heidi Klum had set eyes on Seal for the first time in the lobby of a New York City Hotel back in early 2004 and became instantly smitten with him. After a year, Seal decided to propose to her on December 23, 2004, in Whistler, B.C. He had an igloo built for the special day, and it was surrounded by beautiful rose petals and scented aroma candles. No wonder Heidi said in an interview that the proposal made her ecstatic. Heidi then got pregnant, so five months after their engagement, they got married. The couple had been married for seven years but unfortunately, they ended things in 2012.
Heidi is a prominent German-American model and a successful businesswoman. She made an investment in a clothing line business for men and women. Seal, on the other hand, is a renowned British-Australian singer-songwriter whose most famous song is entitled Kiss From The Rose, which was produced in 1994.
Renee Zellweger and Kenny Chesney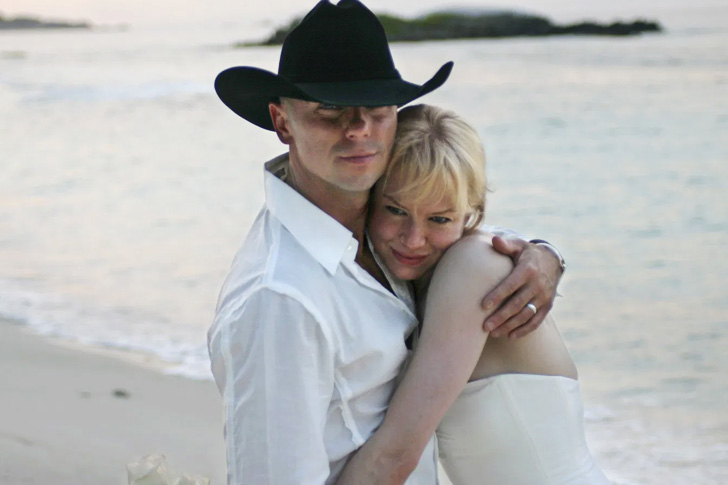 The Award-winning couple Renee Zellweger and Kenny Chesney, in their respective careers as an actress and country star music, shocked the public when they announced that they are getting married in May 2005 even though they have been dating for around five months only. Kenny realized that she is the only country girl that he wants to go home to, which explains why he grabbed the chance to marry the actress quickly. Renee is a well-known American actress who has garnered several awards, including Academy Awards, Golden Globe awards, and Screen Actor Guild Awards. She was among the country's top celebrities in 2007, and she received the Woman of the Year Award from the Hasty Pudding award in 2009; proving that all investments in her career were worth it.
Kenny was born and raised in the USA, and he is an American singer, songwriter, musician, and record producer. He has released at least 20 full-length recordings. He has also produced more than 40 number one albums which have achieved success on Billboard's Hot Country and Country Artists – 31 of which even had a run on the top of the US chart.
Joshua Jackson and Jodie Turner-Smith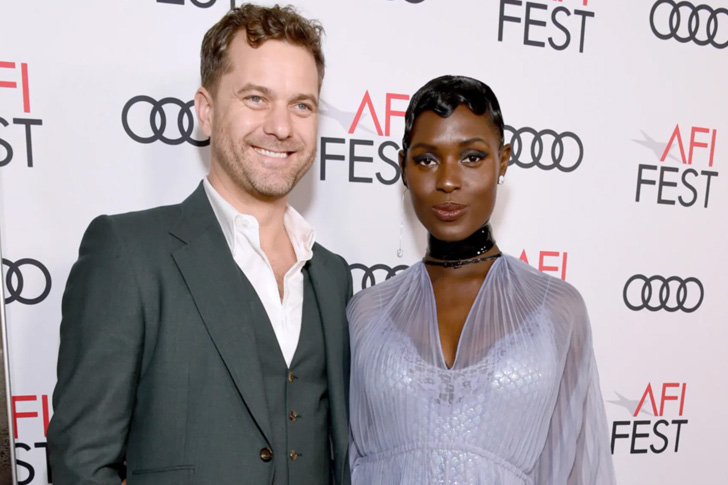 Joshua Jackson and Jodie Turner-Smith first met at Usher's 40th birthday in the LA hot spot, Delilah. Several of the publications referred to the two as smitten lovers, with reference to the fact that they both gaze longingly into each other's eyes as they dance. It seems that they were both lovestruck at the same moment. In December 2018, they then shared stories on their Instagram account regarding their trip for New Year's Eve.
Following the post of the Daily Mail, they had moved forward in their relationship and procured a marriage certificate at the courthouse in Beverly Hills, California, on August 2, 2019. Several days after their marriage, the US Weekly confirms that the two prominent artists in the industry are finally having their first child. The two formed an instant connection, as mentioned above, which is the major reason why they tied the knot right away. The couple is now happy and probably invested in some insurance for the future of their newborn.
Cassie Ventura and Alex Fine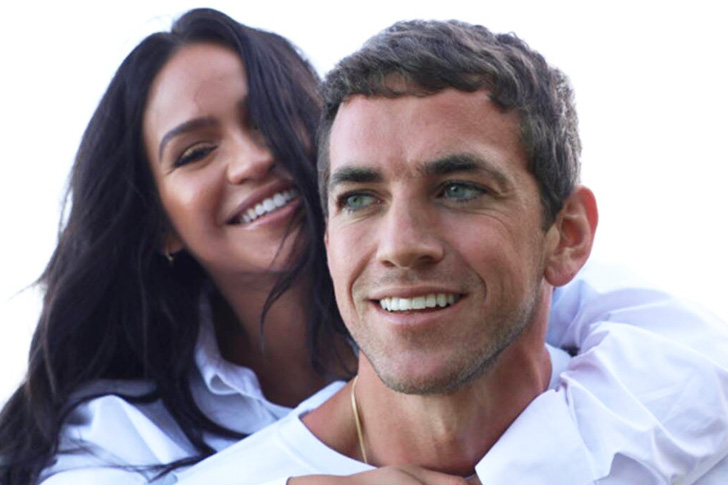 One can say that it was definitely love at first sight for Cassie Ventura and Alex Fine when they met each other. They fell head over heels when they saw each other for the first time. Alex and Cassie started dating in December 2018 and announced it to the public by sharing photos of them on Instagram together. The pop singer and the highly qualified bull sprinter seemed to now have gone through numerous experiences, and here are some of them.
When the pair found out that they will be having a baby, Alex proposed to Cassie in Malibu a few weeks after. The couple then had their wedding at a private house near the beach, where friends and family from Compton and L.A. were invited. In June 2020, the cute couple announced that they were having their first baby girl, which was also announced on Instagram. With their successful career and investments, they can support their newborn and eventually retire to spend time with the family.
Tom Hanks and Rita Wilson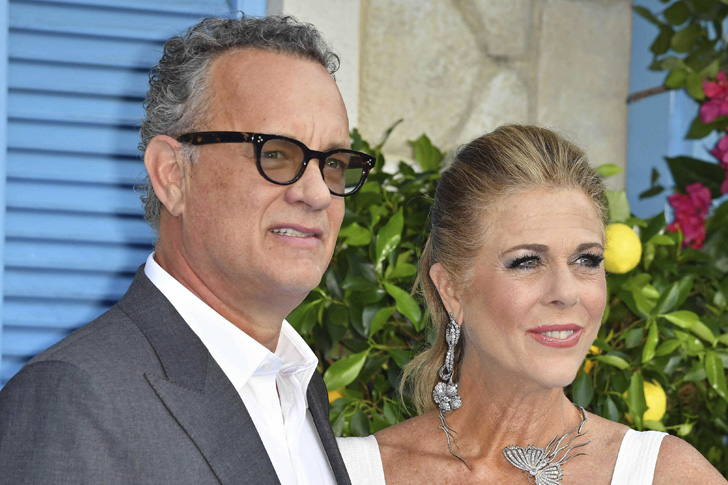 As the two are considered to be the most enduring couples in Hollywood, Tom Hanks and Rita Wilson's marriage of thirty years has captivated and inspired other people to love again. They first met when they were both contestants on a reality TV show. They envisioned a bright future together and got married on April 30, 1988, sharing assets, properties, and investments with one another. It seems that tying the knot was the couple's solution to save their complicated relationship. Now, the couple has two children, Chester "Chet" Hanks and Truman Theodore Hanks. Chet is a rapper and actor, who has appeared in Your Honor and Curb Your Enthusiasm, while Truman is an actor and filmmaker, who has worked on The Cloverfield Paradox and Charlie's Angels.
For their respective careers, Tom recently bagged his sixth Emmy for HBO's True Crime, while for Rita, she recorded a self-titled album. She then starred in the music video for AM/FM, a song which she also performed solo.
Ryan Reynolds and Blake Lively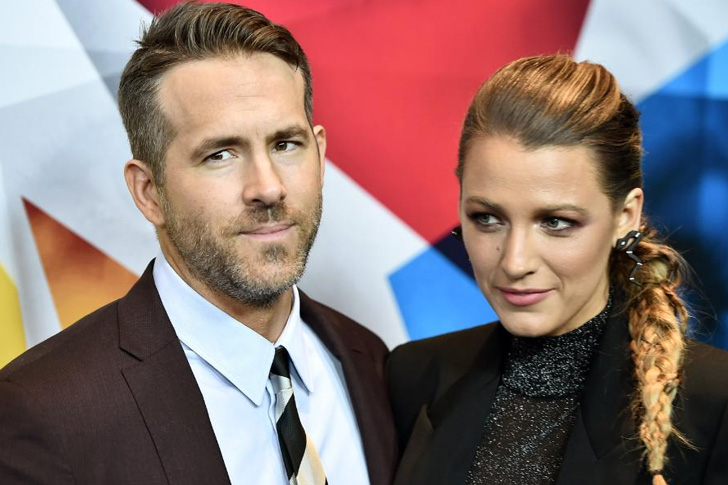 Since her role in The Sisterhood of the Traveling Pants, Blake Lively has been considered an A-list celebrity, and Ryan Reynolds has also been gaining clout in Hollywood. They are also famous as a couple since they often take Twitter by storm when they mock each other. The two first met when they were working on the filming of Green Lantern. In 2011, several media outlets announced that the two have fallen in love with each other and are dating.
Over the course of several months, the two spent most of their time in isolation. Ryan mentioned that his face broke into a huge smile whenever he saw Blake, and he realized that he wants to marry the actress. The two then secretly got married at Boone Hall Plantation in Mount Pleasant, SC, in front of their loved ones and close friends. The couple has now moved into a bigger home, which probably has the best home security system, to keep them and their three kids safe.
Morena Baccarin and Ben McKenzie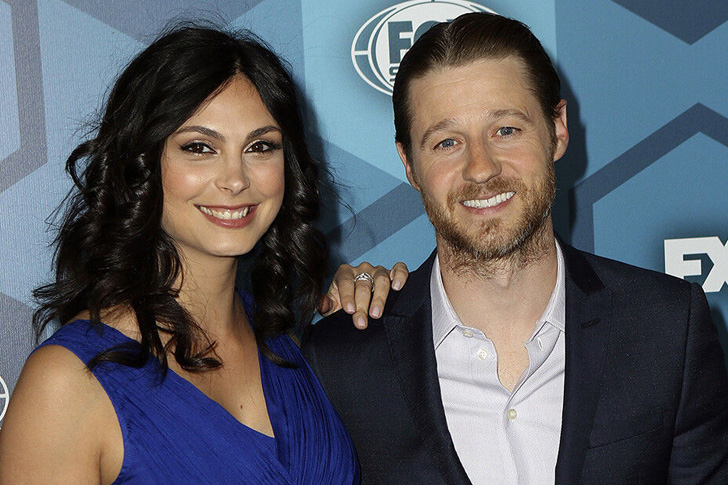 If you watch Gotham, then you are probably familiar with Morena Baccarin and Ben McKenzie. Morena is a Brazilian-American actress who has worked on the popular TV shows Firefly. On the other hand, Ben is an American actor, writer, and director, known for his work in The O.C. and Southland. The two started to date in the spring of 2014. A few years later, Morena accidentally revealed her engagement ring to the public when they held a gala on 28th Street in New York on November 28th, 2016.
However, before this event, Morena has already given birth to their daughter, which is the reason for their engagement and sudden marriage. Francesca Schen, their daughter, was born on March 2, 2016. Ben announced that his daughter's name was christened after his mother. With their successful career, the couple is now financially secured and their daughter, or future kids, would not have to worry about student loans in the future.
Joanna Krupa and Douglas Nunes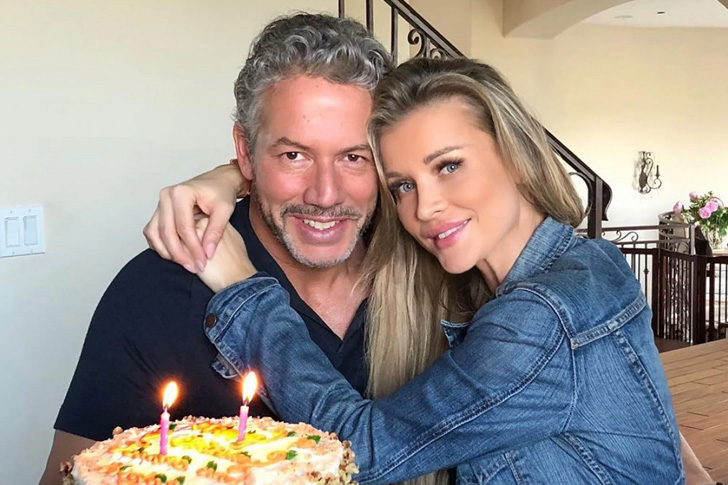 On August 4, 2018, Joanna Krupa tied the knot with her long-term partner, Douglas Nunes. Meeting Douglas was like a fairytale, and she knew that he was the one, so she didn't pass up the opportunity to marry him immediately. While she likes to keep her personal and professional life confidential, there are a few facts about her that many do not know. Joanna is a Polish model who was born in Warsaw, Poland, on April 23, 1979. After she managed to earn the third-highest score on the series' fame on the series finale of Dancing with the Stars, she became a celebrity and model. This led her to land a role in the TV series Bravo Real Housewives of Miami.
Douglas, on the other hand, is a businessman and entrepreneur. Aside from being successful in his ventures, he is also quite involved in the mainstream press, sports, visual effects, and more, showing that he has quite a large reach. Douglas's career extends over two decades, so he probably has earned enough investment money, which he could use if he plans to start a new business venture.
Bruce Springsteen and Patti Scialfa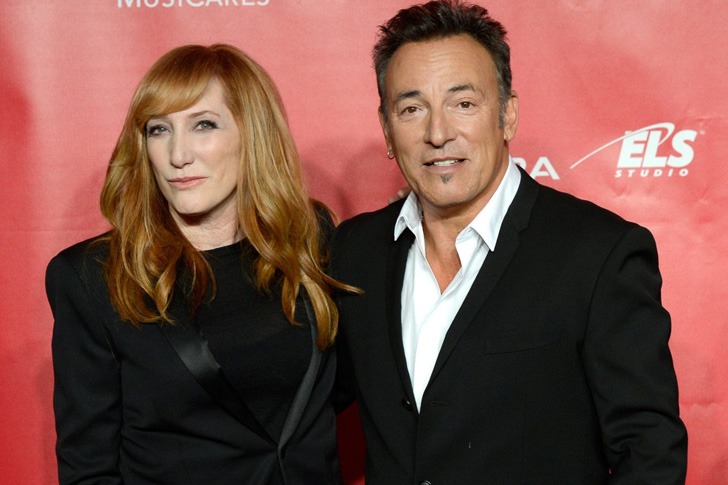 Patti Scialfa has been with Bruce Springsteen for 30 years. They have been together since 1991, and sticking together is not an easy achievement – and rare, especially in Hollywood. They proved to be a successful pair in both personal and professional life, probably because they are in the same industry. While he was criticized for marrying Patti suddenly, he shared that he knew that she was the one and didn't want to wait any longer.
Bruce is a popular singer, songwriter, and musician who lives in New Jersey. His career spans over several decades, though it has been principally a solo, he's gained notoriety as the leader of E Street Band. He is best known for the songs Tougher Than the Rest, Glory Days, Streets of Philadelphia, Hungry Heart, Brilliant Disguise, and Born In The U.S.A. Patti, on the other hand, is an American singer-songwriter and renowned musician who sang Valeria and Town Called Heartbreak. She graduated with a degree in Music from New York University's Tisch School of the Arts.
Miley Cyrus and Liam Hemsworth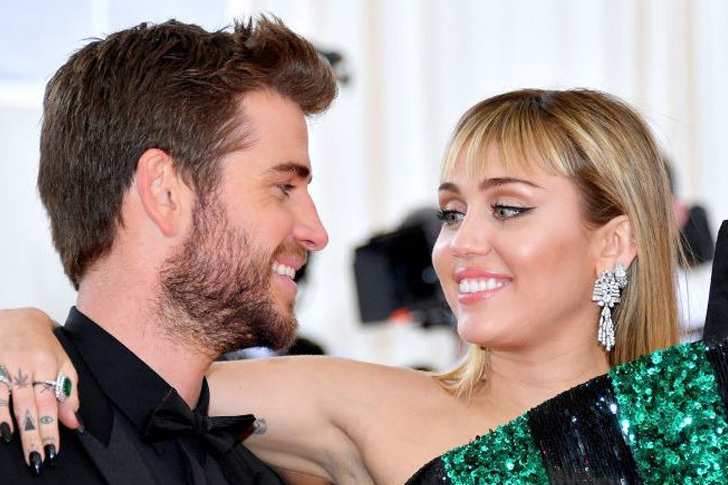 The couple got paired up when they were cast in the Nicholas Sparks film. It was based on the book, The Last Song, and they portrayed the couple. Miley Cyrus and Liam Hemsworth announced their relationship to the public for the first time when they appeared together at the 2010 Elton John Aids Foundation party. It seems they were there to support each other, each wearing designer tuxedos and black and vests. After that night, the public acknowledged their relationship to be real.
In an interview, Miley revealed that she and Liam had wanted to get married after they got back together again. In 2018, the couple announced that they are married with an Instagram post of Miley wearing a white dress. The couple supported and made investments in their relationship by giving each other time and supporting one another. Unfortunately, they hired lawyers and got separated in 2020.
Naya Rivera and Ryan Dorsey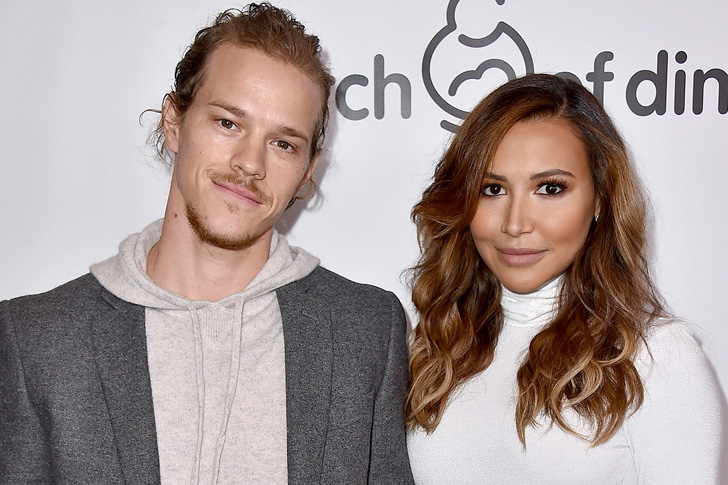 Naya Rivera married Ryan Dorsey just after three months of separating from Big Sean. The two are old friends who rekindled love after meeting again. She skipped the binge-dating rebound stage and decided to get married. Naya and Ryan secretly exchanged vows in Mexico and had one kid, Josey Hollis. Unfortunately, after four years of being together, they eventually hired lawyers and got separated.
Naya is an American actress and model. She started her career as a child actress, making her first appearance in The Royal Family at the age of four. She earned a Young Artist Award nomination due to her extraordinary performance. However, she got her big break when she landed a role in the popular TV show Glee as Santana Lopez. Ryan is also an actor, who starred in various films like Groovin' On, Blood Father, and Southland and is best known for his roles in Justified and Ray Donovan.
You've Reached The End